Denmark is developing sustainable policies faster than any other European country. That includes renewable resources from wind and solar electricity that will ultimately benefit a change to a sustainable green economy for both sustainable reasons, the health of the nation and as a means to curb changing weather patterns.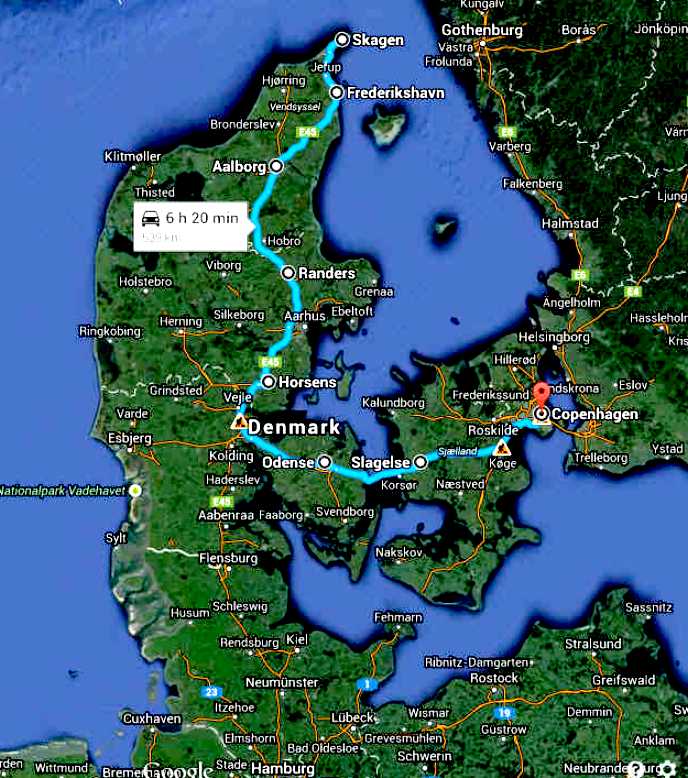 Map of the suggested route for the Danish Cannonball International ZEV Run from Skagen to Copenhagen via the E20 bridge across the Great Belt. Your route may vary from that shown, for example to take in fast charge locations, so long as the start and finish lines are the same.
CANNONBALL INTERNATIONAL EV SERIES
The Cannonball International EV Run™ series is for battery or hydrogen fuel cell powered electric vehicles that are based on ordinary production vehicle running gear and must be capable of carrying at least one passenger. They may be solar assisted, provided that the solar panel area does not exceed four square meters - a rule that may be relaxed in subsequent years as we learn from experience. See the full Cannonball EV rules HERE.
These rules are designed to promote the development of an international EV infrastructure, as a means of accelerating the transition from IC engines to clean electric motors, or other zero emission transportation, especially in countries that do not have abundant sunshine, where support for non-solar assisted electric vehicles is all the more important.
Make sure that you read the EV runners road rules before entering your team. Each person completing a recognized run will receive a Blue Riband eco medal. The competitor with the highest scores overall in any one year will have their name inscribed on the Bluebird World Cup.
SKAGEN to COPENHAGEN: THE DANISH CANNONBALL ZEV RUN STOPS @ 50mph AVE
| | | | | | |
| --- | --- | --- | --- | --- | --- |
| START | SKAGEN | MILES RUN | LEG DISTANCE | KM RUN | HOURS |
| | | | 40.9 | | |
| 1st STOP | FREDERIKSHAVN | 25.42 | + | 40.9 | .51 |
| | | | 63.9 | | |
| 2nd STOP | AALBORG | 65.12 | + | 104.8 | 1.30 |
| | | | 80.2 | | |
| 3rd STOP | RANDERS | 114.95 | + | 185.0 | 2.30 |
| | | | 81.1 | | |
| 4th STOP | HORSENS | 165.5 | + | 266.1 | 3.31 |
| | | | 102 | | |
| 5th STOP | ODENSE | 228.73 | + | 368.1 | 4.58 |
| | | | 71.6 | | |
| 6th STOP | SLAGELSE | 273.22 | + | 439.7 | 4.75 |
| | | | 98.2 | | |
| FINISH | COPENHAGEN | 334.24 | | 537.9 | 6.69 |
GOOGLE SUGGESTED ROUTE - Driving directions 9 HR target with cartridge exchange and 12 hours with fast charging (This route has tolls)
Skagen - Denmark
Follow Route 40 and Route 597 to E39 in Hirtshals - 44.6 km / 38 min

Take E45 and E20 to Sjællandsbroen in København S, København.

Take exit 20-København C from E20 - 473 km / 4 h 19 min

Take O2 to H. C. Andersens Blvd. in København V - 5.6 km / 8 min

Exits 20-København C turns slightly left and becomes Sjællandsbroen - 1.0 km

Continue onto Sydhavnsgade - 500 m

Slight right onto Scandiagade - 350 m

Continue onto Vasbygade/O2

Continue to follow O2 - 2.6 km

Turn left onto Bernstorffsgade - 550 m

Turn right onto Tietgensgade - 350 m

Turn left onto H. C. Andersens Blvd. - 290 m

Keep right to stay on H. C. Andersens Blvd. - 82 m
Copenhagen - Denmark
OFFICIAL CANNONBALL INTERNATIONAL ZEV ROUTES
Arabia - Jeddah to Dubai

Australia - Darwin to Adelaide

Brazil - Boa Vista to Rio de Janeiro

Canada - Vancouver to Quebec

China - Ai Hui Qu to Shenzen

Denmark - Skagen to Copenhagen

Egypt - Kings Valley Rally - Aswan to Alexandria

France - Calais to Toulon

Germany - Bremerhaven to Munich

India - Amritsar to Nagercoil

Italy - Turin to Reggio Calabria

Japan - Aomori to Kagoshima

Korean S. Smart City Rally - Seoul to Busan

New Zealand - Nelson to Invercargill

Nigeria - Maiduguri to Lagos

Norway -

Russia - Murmansk to Bolshoy Sochi

South Africa - Cape Town to Louis Trichardt

Spain - Girona to Huelva

Sweden - Karlsborg to Gothenburg

UK - John o'Groats to Lands End (Jogle)

USA - Los Angeles to New York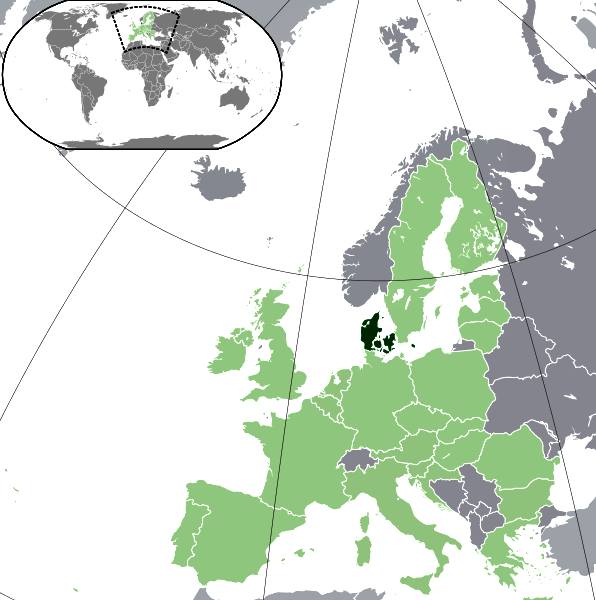 NEW YORK TIMES 2014 - COPENHAGEN
Denmark is a small country on the northern fringe of Europe, but despite its size, it is pursuing one of the world's most ambitious policies against climate change. Denmark aims to end the burning of fossil fuels in any form by 2050 - not just in electricity production, as some other countries hope to do, but in transportation as well.
Now a question is coming into focus: Can Denmark keep the lights on as it chases that lofty goal?

Lest anyone consider such a sweeping transition to be impossible in principle, the Danes beg to differ. They essentially invented the modern wind-power industry, and have pursued it more avidly than any country. They are above 40 percent renewable power on their electric grid, aiming toward 50 percent by 2020. The political consensus here to keep pushing is all but unanimous.

The trouble, if it can be called that, is that renewable power sources like wind and solar cost nothing to run, once installed. That is potentially a huge benefit in the long run.

But as more of these types of power sources push their way onto the electric grid, they cause power prices to crash at what used to be the most profitable times of day.

That can render conventional power plants, operating on gas or coal or uranium, uneconomical to run. Yet those plants are needed to supply backup power for times when the wind is not blowing and the sun is not shining.

With their prime assets throwing off less cash, electricity suppliers in Germany and Denmark are on edge. They have applied to shut down a slew of newly unprofitable power plants, but nervous governments are resisting, afraid of being caught short on some cold winter's night with little wind.

The governments have offered short-term subsidies, knowing that if they force companies to operate these plants at a loss, it will be a matter of time before the companies start going bankrupt.

Throughout Europe, governments have come to the realization that electricity markets are going to have to be redesigned for the new age, but they are not pursuing this task with urgency. A bad redesign could itself throw customers into the dark, after all, as happened in California a decade ago.

Denmark is geographically lucky. It has strong electrical linkages to neighboring Sweden, with plentiful nuclear power capacity, and Norway, with power available on demand from dams. But Swedish politicians have vowed to shut down the country's nuclear plants and go renewable, and Norway's cheap hydroelectric power is in rising demand, with a supply line under consideration to energy-hungry Britain. So the Danish electricity industry sees trouble coming.

Anders Stouge, the deputy director general of the Danish Energy Association, said in an interview: "We are really worried about this situation. If we don't do something, we will in the future face higher and higher risks of blackouts."

The government is somewhat dismissive of that notion but well aware that it needs to find a way out of this box. Environmental groups, for their part, have tended to sneer at the problems the utilities are having, contending that it is their own fault for not getting on the renewables bandwagon years ago.

But the political risks of the situation also ought to be obvious to the greens. The minute any European country - or an ambitious American state, like California - has a blackout attributable to the push for renewables, public support for the transition could weaken drastically.

So the trick now is to get the market redesign right. A modest version of reform would essentially attach a market value, and thus a price, to standby capacity. But Rasmus Helveg Petersen, the Danish climate minister, told me he was tempted by a more ambitious approach. That would involve real-time pricing of electricity for anyone using it - if the wind is blowing vigorously or the sun is shining brightly, prices would fall off a cliff, but in times of shortage they would rise just as sharply.

As Denmark, like other countries, installs more smart meters and smart appliances able to track those prices with no human intervention, one can imagine a system in which demand would adjust smoothly to the available supply. Most people would not care if their water heater were conspiring with other water heaters to decide when to switch on and off, as long as hot water reliably came out of the tap.

Yet, even if Denmark can figure out a proper design for the electric market, it has another big task to meet its 2050 goal: squeezing the fossil fuels out of transportation. Prematurely, perhaps, the country embraced a proposed system of electric cars in which depleted batteries would be switched for fresh ones in minutes, but only a few hundred cars were sold before that overly ambitious plan flopped. [That was before the Bluebird™ concept, which could solve transitional anxieties with a future proofed, flexible approach.]

Mr. Petersen is quoted as saying that he still felt electrification of cars was the way to go, but the cars themselves were not really ready. "We need longer range and lower prices before this becomes a good option. Technology needs to save us here."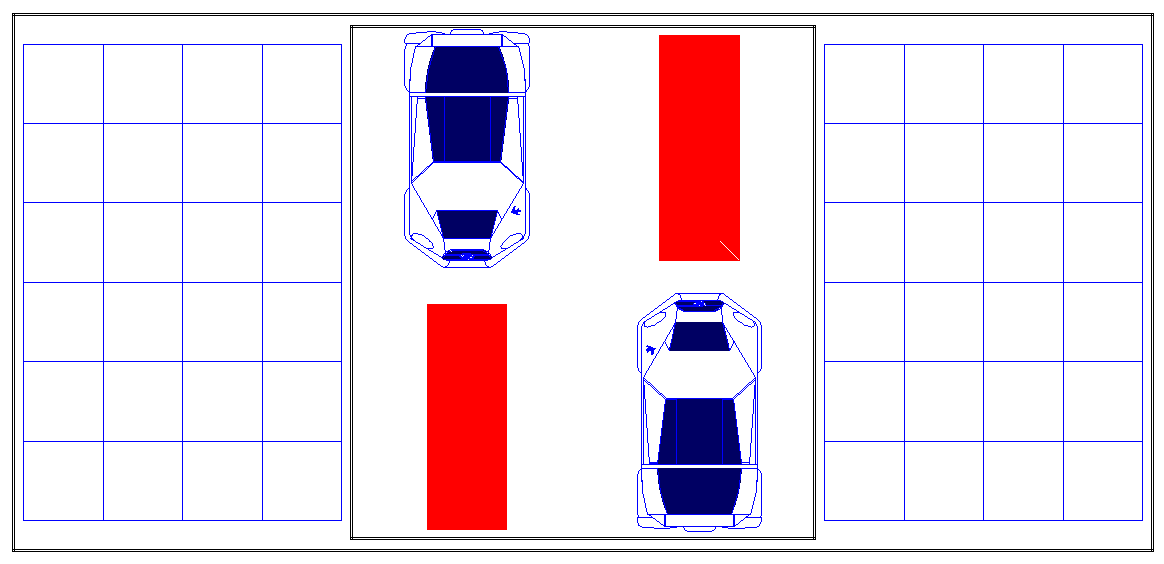 EUROSTATION CONCEPT: From the plan and end views of the concept Eurostation for smart cities (above), you may care to agree that the land, footprint) requirement is significantly smaller than any conventional petrol/diesel forecourt. The Ecostar DC50 (currently under construction) is shown here to scale to give you some idea of size. The DC50 is 300mm longer than a Smart car and the cartridge shown is actually more suited to the super-minis and hatchbacks that are so popular today. You do not need to get out of an EV being serviced, having entering the tunnel. The mechanism is automated. Solar roofs are advocated by way of harvesting a small percentage of energy from nature to further offset climate change. BMS has an in-house planning consultant with experience of awkward councils and several victories on appeal to the Secretary of State under his belt - admittedly, less applicable in Denmark, where their system is sure to be different.
A Bluebird™ EuroStation is a 3.6MW solar assisted EV service facility containing 60 cartridges on a continuous charge cycle. Five of these stations (18MW) can recharge (refuel) 10 cars a minute in ideal circumstances. Next time you visit your BP or Tesco fuel pump, count the number of cars leaving the station in a minute. You will find that an electric forecourt holds the potential to be quicker. During rush hour, 600 cars might be serviced in one hour. During an eight hour day 2,400 or more cars might be serviced - with the equivalent battery charge cycle of one hour - so even under time pressure, less harmful to batteries than curbside fast charging and we start every morning with 60 slow charged cartridges from off-peak overnight supplies. The same forecourt might be used to service fuel-cell cars powered by liquid hydrogen or hydride pellets. One size fits all. If 10 Eurostations were to be installed for the same geographical region, the charge time per exchange rises to 2 hours, and so on. Further protecting batteries and providing an energy store buffer. When using fuel cell technology, charge time does not come into the equation, but other arrangements have to be made to replenish hydrogen, that at the moment is a long way off - simply because it is unlikely that we will be engaged to look at that side of things - and without the flexibility that the Bluebird™ cartridge system offers, EV servicing is likely to remain a problem.
Two conceptual designs for a Universal energy cartridge, both with 8 cubic feet of storage capacity. It is not so much the shape of the cartridge, it is that the loading points are compatible with the car and any eventual service station. The pick-up and contact point details are not shown here due to patent laws prohibiting advance publication. Any shape cartridge may be suitable for a Bluebird™ service forecourt, provided that the basic "Universal" connectors are used. We will release these details one the applicable patent is in the processing pipeline. Patent application is dependent on identifying a demand. An unusual situation, but with only twenty years to recover investment, no sensible IP company (like ourselves) will want to start the clock ticking too soon. One possible solution to that dilemma, is a binding Agreement with potential end users - to, in effect overcome patent law failings.
THE IMPACT OF DANISH ENERGY STRATEGY 2050 ON THE CONSUMER
Currently 80% of Denmark's energy needs come from oil, coal and gas. So the transition to a clean green energy supply by 2050 will be a major challenge for all Danes.

For the average Danish household it is hard to predict how life will be in 2050. Though the transition to this fossil fuel independence will certainly not be free and will require huge sums of money. Today, fossils fuels are cheaper than renewable energy, though a reformed energy tax system will help make renewable energy a more attractive incentive because of lower taxation.

With massive investment needed to build a new green energy infrastructure, it may in the short term cost a little more to the average household. Though overall it is predicted that the cost to the Danish consumer in 2050 will stay the same as today, due to the increases in energy efficiency.

An economically responsible transition is important to the Danish government, so all new initiatives up to 2020 have been fully financed. In helping to fund this green transition, an average Danish household energy bill in 2020 - heated on oil, gas or district heating - will have extra costs of approx 900 Kroner ($175), which will be a 4-5% increase. The electricity costs per household will be an extra 250dk ($49).

For the majority of Danish households, they will have a number of options to maintain their heating bill at an unchanged level, through energy efficient measures like renovation and replacement and purchase of new equipment. With concerted efforts to promote energy savings, it is expected the average household will be using 5% less energy in 2020.

With Denmark committing itself to the target of 30% renewable energy by 2020, Danish homes will become even more energy conscious than today. Already 62% of households are connected to district heating systems, by using more biomass energy; this will offer multiple savings, including more efficiency and lower local fuel costs. While worn out oil furnaces or gas installations in households will be replaced by heat pumps which will be more energy efficient in the long term and again help lower energy bills.
EV SALES DENMARK 2014
| | |
| --- | --- |
| Model | Jan-14 |
WORLD ELECTRIC CAR SALES 2013
| | | | |
| --- | --- | --- | --- |
| Electrified Vehicle Model | Total 2013 Sales | Dec Mkt Share | 2013 Mkt Share |
| Nissan Leaf | 47484 | 17% | 23% |
| Chevy Volt | 28252 | 11% | 14% |
| Toyota Prius PHEV | 23075 | 6% | 11% |
| Tesla Model S* | 22186 | 10% | 11% |
| Mitsubishi Outlander PHEV | 18444 | 24% | 9% |
| Renault Zoe | 8869 | 2% | 4% |
| Volvo V60 PHEV | 7437 | 7% | 4% |
| Ford C-Max Energi | 7353 | 3% | 4% |
| Ford Fusion Energi | 6206 | 3% | 3% |
| Renault Kangoo ZE | 5886 | 2% | 3% |
| Chery QQ3 EV* | 5007 | 1% | 2% |
| Mitsubishi i | 4769 | 1% | 2% |
| Smart Fortwo ED | 4130 | 2% | 2% |
| Opel Ampera | 3157 | 3% | 2% |
| Renault Twizy | 3062 | 1% | 1% |
| Jac J3 EV* | 2500 | 1% | 1% |
| Ford Focus Electric | 1894 | 1% | 1% |
| BYD e6 | 1684 | 1% | 1% |
| VW e-Up! | 1465 | 3% | 1% |
| Mitsubishi Minicab MiEV | 1464 | 0% | 1% |
| BMW i3 | 1318 | 2% | 1% |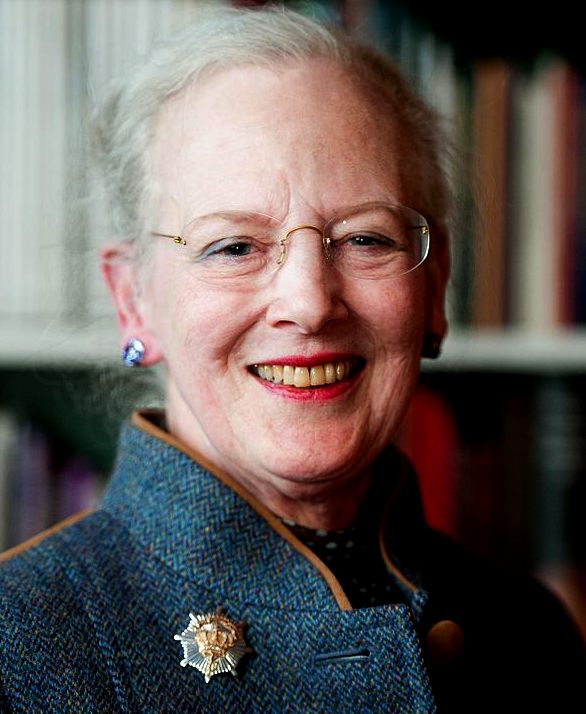 QUEEN MARGRETHE II (Margrethe Alexandrine Þórhildur Ingrid; born 16 April 1940) is the Queen regnant of Denmark. As the eldest child of King Frederik IX and Ingrid of Sweden, she succeeded her father upon his death on 14 January 1972. On her accession, she became the first female monarch of Denmark since Margrethe I, ruler of the Scandinavian countries in 1375–1412 during the Kalmar Union. Having been on the Danish throne for 42 years, she is currently the longest-reigning of the three Scandinavian monarchs (Sweden's Carl XVI Gustaf has reigned since 1973 & Norway's Harald V has reigned since 1991). She is one of two queens regnant currently on the throne along with Queen Elizabeth II. Margrethe was born in 1940, but did not become heir presumptive until 1953, when a constitutional amendment allowed women to inherit the throne (after it became clear that King Frederik was unlikely to have any male issue). In 1967, she married Henri de Laborde de Monpezat, with whom she has two sons: Crown Prince Frederik (born 1968) and Prince Joachim (born 1969).
DANISH MINISTRY of ENVIRONMENT
Miljøministeriets Informationscenter
Strandgade 29
1401 Copenhagen K
Denmark

Tel.: + 45 70 12 02 11
Fax: +45 33 32 22 27
e-mails: mim@mim.dk
info@mim.dk

Head of press: Mette Thorn
Phone (+45) 25 61 71 70

Pressofficer: Jens Fuglsang Edelhof
Phone (+45) 91 35 69 96

Pressofficer: Lillan Clemmensen*
Phone (+45) 91 35 69 97

Special advisor: Janne Bram Jensen
Phone (+45) 61 20 90 78

DUCC - DANISH UK CHAMBER OF COMMERCE

The Danish-UK Chamber of Commerce (DUCC) was founded on 23 August 1989 by the Danish Embassy and prominent business people in London, and was initially set up to enhance the Anglo-Danish marketplace through networking. To this day, the aim of the DUCC remains to promote trade and investment between Denmark and the UK by providing companies from both countries with a dynamic and pro-active business forum in the UK.

The DUCC is a networking based non-profit organisation. To give members, companies and individuals an opportunity to network and benefit from each other, the Chamber is on average hosting 25-35 events throughout the year at which prominent speakers from the worlds of business and politics are invited. Topics are carefully selected to be of interest to the Anglo-Danish business community.

DUCC CONTACTS

The Danish-UK Chamber of Commerce Ltd.
55 Sloane Street
London SW1X 9SR

Phone: +44 (0)20 7259 6795
Email: info@ducc.co.uk
Web: http://www.ducc.co.uk/

UK TRADE & INVESTMENT DENMARK - BRITISH EMBASSY

British Embassy
Kastelsvej 36-40
DK-2100 Copenhagen
Denmark
Commercial enquiries (Monday to Friday, 10am to 12pm)
Tel: +45 35 44 51 06
Email: commenq.copenhagen@fco.gov.uk

UK Email: customer.service@ukef.gsi.gov.uk
UK Telephone 020 7271 8010

EBRD - EUROPEAN BANK for RECONSTRUCTION & DEVELOPMENT

One Exchange Square
London EC2A 2JN
Switchboard +44 (0) 20 7338 6200
Web: http://www.ebrd.com/
EBRD FINANCING
The principal forms of direct financing that may be provided by the EBRD are loans, equity and guarantees.
Loans are tailored to meet the particular requirements of a project. The credit risk may be taken entirely by the Bank or partly syndicated to the market. Read more
Equity investments may be undertaken in a variety of forms. When the EBRD takes an equity stake, it expects an appropriate return on its investment and will only take a minority position. Read more
Guarantees are also provided by the Bank to help borrowers gain access to financing.
Read more
Assistance through financial intermediaries - One of the EBRD's key aims is to support the development of micro, small and medium-sized enterprises (SMEs) which are crucial to nurturing a private sector economy. To do this, we may make equity and loan financing available to SMEs through a range of intermediaries throughout our countries of operations.
These intermediaries include banks in which the EBRD has an equity stake or with which it has signed a loan, and investment or venture capital funds in which the EBRD has made an investment. Read more
The EBRD may also provide direct financing and support for SMEs through a number of loan and equity facilities.
EBRD CONTACTS
Environment and Sustainability
Tel: +44 20 7338 6020
Fax: +44 20 7338 6848
Email:environmentandsocial@ebrd.com
Corporate Director: Alistair Clark
Office of the Chief Economist
Tel: +44 20 7338 6037
Fax: +44 20 7338 6110
Email: economics@ebrd.com
Chief Economist: Erik Berglof
Procurement
Tel: +44 20 7338 7598
Fax: +44 20 7338 7472
Email: thomasm@ebrd.com
Director: Jan Jackholt

Project proposals
Tel: +44 20 7338 7168
Fax: +44 20 7338 7848
Email: newbusiness@ebrd.com
EBRD DEPARTMENTAL CONTACTS
Transport
Tel: +44 20 7338 8598
Fax: +44 20 7338 7301
Director: Sue Barrett

Business Development team
Tel: +44 20 7338 7168
Fax: +44 20 7338 7848
Head of Department: Ms Olena Koval

Energy efficiency and climate change
Tel: +44 20 7338 7478
Fax: +44 20 7338 6942
Director: Terry McCallion

Municipal and environmental infrastructure
Tel: +44 20 7338 6849
Fax: +44 20 7338 6964
Director: Jean-Patrick Marquet

Power and energy utilities
Tel: +44 20 7338 6006
Fax: +44 20 7338 7280
Director: Nandita Parshad

Small Business Support
Tel: +44 20 7338 7356
Fax: +44 20 7338 7742
Email: sbs@ebrd.com
Director: Charlotte Ruhe

Equity funds
Tel: +44 20 7338 7170
Fax: +44 20 7338 7380
Director: Anne Fossemalle

Carbon finance
Tel: +44 20 7338 7177
Fax: +44 20 7338 6942
Email: vandevej@ebrd.com

Enterprise Growth Programme
Tel: +44 20 7338 7356
Fax: +44 20 7338 7742
Email: egp@ebrd.com

Stakeholder Relations Department
Tel: 020 7338 6211
Fax: 020 7338 6910
Managing Director: Alan Rousso
DANISH ENERGY
Denmark has considerable deposits of oil and natural gas in the North Sea and ranks as number 32 in the world among net exporters of crude oil and was producing 259,980 barrels of crude oil a day in 2009. Most electricity is produced from coal, but 25–28% of electricity demand is supplied through wind turbines. Denmark is a long-time leader in wind energy, and in May 2011 Denmark derived 3.1% of its gross domestic product from renewable (clean) energy technology and energy efficiency, or around €6.5 billion ($9.4 billion). Denmark is connected by electric transmission lines to other European countries. On 6 September 2012, Denmark launched the biggest wind turbine [farm] in the world, and will add four more over the next four years.

Denmark's electricity sector has integrated energy sources such as wind power into the national grid. Denmark now aims to focus on intelligent battery systems (V2G) and plug-in vehicles in the transport sector. The country is a member nation of the International Renewable Energy Agency (IRENA).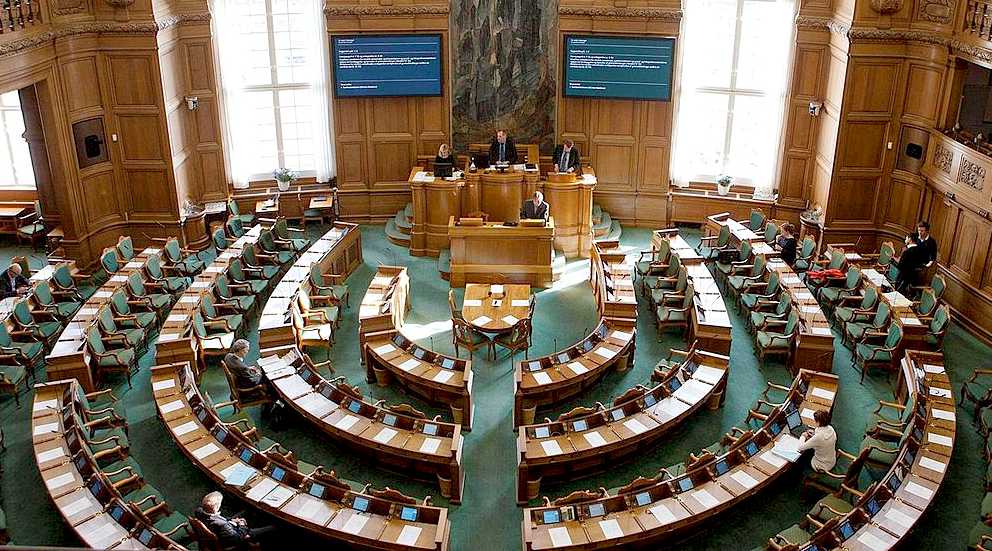 The Danish political system operates under a framework laid out in the Constitution of Denmark. Changes to it require an absolute majority in two consecutive parliamentary terms and majority approval through a referendum (and the referendum majority must constitute at least 40 per cent of the electorate). It has been revised four times, most recently in 1953. The Folketing (Folketinget, "the people's assembly") is the unicameral national parliament, the supreme legislative body of Denmark. In theory, it has the ultimate legislative authority according to the doctrine of parliamentary sovereignty; it is able to legislate on any matter and not bound by decisions of its predecessors. Legislation may be initiated by the government or by members of parliament. All bills passed must be presented before the Council of State to receive Royal Assent within thirty days in order to become law.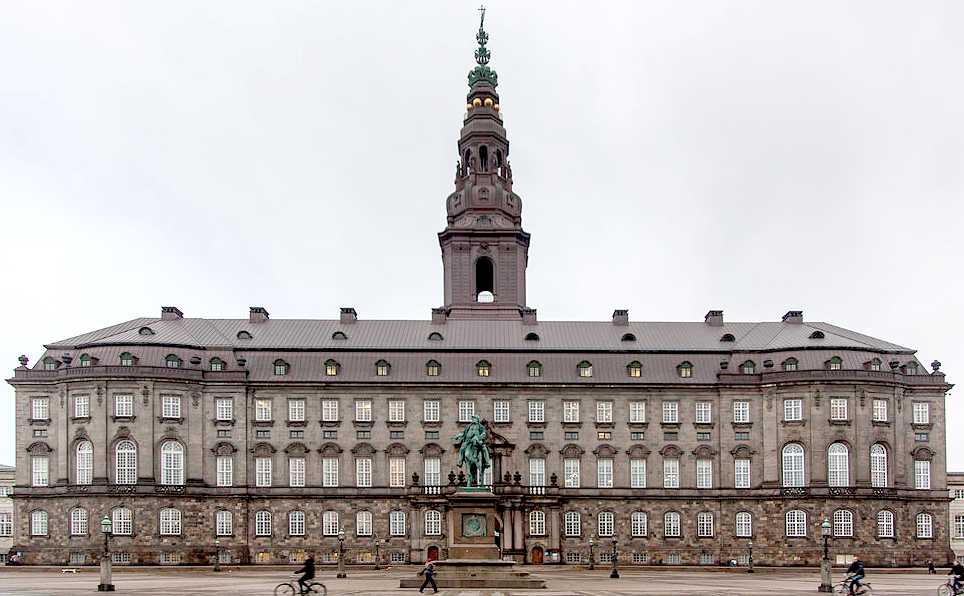 Christiansborg Palace or Christiansborg Castle, on the islet of Slotsholmen in central Copenhagen, is the seat of the Danish Parliament (Folketinget), the Prime Minister's Office and the Supreme Court. Also, several parts of the palace are used by the monarchy, including the Royal Reception Rooms, the Palace Chapel and the Royal Stables. The palace is thus the house of Denmark's three supreme powers: the executive power, the legislative power, and the judicial power. It is the only building in the world that houses all three of a country's branches of government. Christiansborg Palace is owned by the Danish state, and is run by the Palaces and Properties Agency.

The present building, the third to be built on the site, is the last in a series of successive castles and palaces constructed on the same site since the erection of the first castle in 1167. Since the early fifteenth century, the various buildings have served as the base of the central administration; until 1794 as the principal residence of the Danish kings and after 1849 as the seat of parliament. The palace today bears witness to three eras of Danish architecture, as the result of two serious fires. The first fire occurred in 1794 and the second in 1884. The main part of the current palace, finished in 1928, is in the historicist Neo-baroque style. The chapel dates to 1826 and is in a neoclassical style. The showgrounds were built 1738-46, in a baroque style.
DANISH TRANSPORT
Significant investment has been made in building road and rail links between regions in Denmark, most notably the Great Belt Fixed Link, which connects Zealand and Funen. It is now possible to drive from Frederikshavn in northern Jutland to Copenhagen on eastern Zealand without leaving the motorway. The main railway operator is DSB for passenger services and DB Schenker Rail for freight trains. The railway tracks are maintained by Banedanmark. The North Sea and the Baltic Sea are intertwined by various, international ferry links. Construction of the Fehmarn Belt Fixed Link, connecting Denmark and Germany with a second link, will start in 2015.

Copenhagen has a Metro system, the Copenhagen Metro, and the Greater Copenhagen area has an extensive electrified suburban railway network, the S-train. In the four biggest cities - Copenhagen, Århus, Odense, Aalborg - light rail systems are planned to be in operation around 2020. The light rail in Greater Copenhagen will traverse 11 municipalities, providing a much needed corridor from Lyngby in the north to Ishøj in the south . With Norway and Sweden, Denmark is part of the Scandinavian Airlines, and Copenhagen Airport forms the largest hub in Scandinavia.

Cycling in Denmark is a common form of transport, particularly for the young and for city dwellers. With a network of bicycle routes extending more than 12,000 km and an estimated 7,000 km of segregated dedicated bicycle paths and lanes, Denmark has a solid bicycle infrastructure.

Private vehicles are increasingly used as a means of transport. Because of the high registration tax (180%), VAT (25%), and one of the world's highest income tax rates, new cars are very expensive. The purpose of the tax is to discourage car ownership. Despite this, the car fleet has increased by 45% over the last 30 years. In 2007, an attempt was made by the government to favour environmentally friendly cars by slightly reducing taxes on high mileage vehicles. However, this has had little effect, and in 2008 Denmark experienced an increase in the import of fuel inefficient old cars primarily from Germany, as the cost for older cars - including taxes - keeps them within the budget of many Danes. The average car age (year 2011) is 9.2 years. Future proofed EVs may therefore be welcomed by Danish motorists in an otherwise disposable society.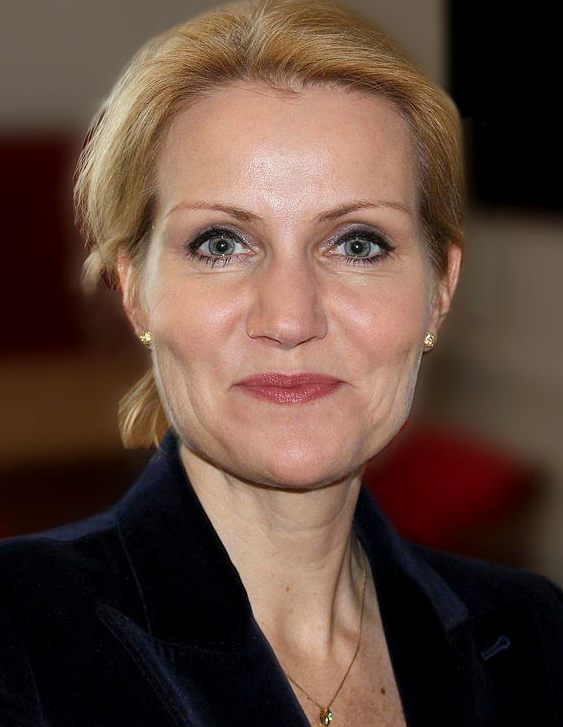 PM - Helle Thorning-Schmidt (born 14 December 1966) is a Danish politician who has been the Prime Minister of Denmark since 3 October 2011, and the Leader of the Social Democrats since 12 April 2005. She is the first woman to hold either post. Helle served as a Member of the European Parliament for Denmark from 1999 to 2004 before being elected to the Danish Parliament in 2005. She replaced Mogens Lykketoft as Leader of the Social Democrats after the 2005 parliamentary election, leading her party through the 2007 parliamentary election, which was won by the centre-right alliance, and the 2011 parliamentary election, after which she was appointed Prime Minister by Queen Margrethe II. Helle Thorning-Schmidt holds degrees in political science from the University of Copenhagen and the College of Europe.
ECOMOVE QBEAK III DEBUT - ADMITS PRODUCTION DELAYS, 21-Dec-2012

QBEAK III is electric car from Denmark that could use a methanol fuel cell as a range extender. ECOmove took the first steps towards developing a lightweight electric vehicle in 2009. The latest QBEAK is a much more finished version that now has charging structure and instrumentation.

The developers at ECOmove have conducted the first official test run of the QBEAK III for specially invited guests. This resulted in a great deal of positive feedback about the EV concept as well as the revolutionary lightweight technologies, which have been developed as part of the QBEAK.

ECOmove originally aimed at a launch of the EV in 2012. However, along the way, challenges appeared, which - along with the complexity of developing the most environmentally, energy and city-friendly car in the world without compromising the safety and design - have delayed the original time schedule.

In order to ensure a successful market introduction, ECOmove has made a strategic decision to form partnerships with experienced players in manufacturing and supply chain management regarding mass production of the QBEAK. Currently, there are discussions in progress with foreign and domestic companies, who will be able to assemble and deliver cars for the major markets such as Europe, America and Asia, including China.

By entering into partnerships with manufacturers who have well-established supplier networks, we are convinced that the first QBEAK will be ready to leave the factory in 2014, says Mogens Løkke. Other e-car manufacturers have also shown interest in ECOmove's lightweight technologies, such as the composite suspension system, the sustainable bodywork, and the in-wheel motor unit. As a result, ECOmove is now actively entering partnerships to help others develop lighter, smarter and more sustainable cars.
MICHELIN CHALLENGE BIBENDUM
With the aim of making mobility safer, cleaner, more accessible and affordable, ECOmove participated in the fully-fledged think tank, Michelin Challenge Bibendum, in Chengdu, China.

VEJEN BANET FOR FLERE EL-BILER
Regeringen har i sit nye program besluttet at forlænge afgiftsfritagelsen for el-biler frem til 2015. Beslutningen vækker glæde hos el-bilbranchen, vrede hos FDM, mens andre undrer sig over, at fritagelsen ikke gælder hybrid-biler.

Formanden i den grønne tænketank Concito, Martin Lidegaard, er glad for regeringens beslutning om at forlænge afgiftsfritagelsen for el-biler. Men han undrer sig over, at hybridbilerne ikke er blevet fritaget for registreringsafgiften i denne omgang.

Han mener, at der er risiko for, at der opstår en konkurrencemæssig forvridning mellem de forskellige teknologier, fordi hybridbilerne ikke fritages for at betale afgifter.

"Vi havde gerne set, at el-hybridbilerne også fik en lavere afgift. Regeringen har sagt, at de ikke vil tage stilling til, hvilken teknologi der skal vinde, og vil derfor stille dem lige, men det gør de jo ikke, når afgiftsfritagelsen kun gælder el-biler," siger han og fortsætter:

"Vi har foreslået, at man skal afgiftsfritage de dele af plug in-hybriderne, som er bæredygtige, altså batterierne, så man skaber lige konkurrence mellem de forskellige teknologier."

Kritiske røster ved samrådet

Den nye skatteminister, Troels Lund Poulsen (V), var torsdag i samråd i Det Energipolitiske Udvalg om regeringens politik for elbiler.

Socialdemokraternes energiordfører, Ole Hækkerup, mente efter samrådet, at der er risiko for, at der sker en skævvridning mellem de forskellige bæredygtige teknologier.

"Hvis Danmark også skal være et pilot-land for udvikling af hybridbiler, ville det være oplagt også at fritage hybridbilerne for afgiften. Desværre fik vi ikke svar på det i dag," sagde han.

Skatteminister Troels Lund Poulsen svarede, at spørgsmålet om at inkludere hybridbiler i afgiftsfritagelses-ordningen vil blive behandlet i en arbejdsgruppe, som er nedsat af regeringen.

Han fastslog efterfølgende, at der kunne blive tale om en betydelig lavere registreringsafgift for hybridbiler, men eftersom de stadig kan køre på fossilt brændsel, vil afgiften ikke blive sat ned i samme omfang, som det har været tilfældet for el-bilerne.

El-biler skal sikre energieffektivitet

Troels Lund Poulsen redegjorde på samrådet for regeringens overordnede ambitioner for el-biler i Danmark. Regeringen erklærer i sit nye program, at Danmark skal være blandt verdens tre mest energieffektive lande, og på længere sigt, gøre sig komplet uafhængig af fossile brændstoffer.

Skatteministeren påpegede, at indførslen af el-biler i Danmark, kan medvirke til at realisere denne energipolitiske ambition. Regeringen vil skabe rammer, som giver virksomhederne lyst til at begå sig på det danske marked. Afgiftsfritagelsen for el-biler skal medvirke til at sikre flere miljøvenlige biler i den danske bilpark.

"Nu har vi skabt den sikkerhed, som har gjort, at el-bils-producenterne kan komme i gang på det danske marked," sagde Troels Lund Poulsen og tilføjede:

"Det er dog vigtig at notere sig, at afgiftsfritagelsen ikke løser problemet alene. Industrien har også et ansvar for at komme i gang," sagde skatteministeren på samrådet.

Aktører efterlyser langsigtet strategi

Formanden for Dansk Elbil-komité, Per Jørgen Møller, mener, at regeringens udspil stadigvæk efterlader plads til forbedring. Han efterlyser en mere langsigtet strategi, der i højere grad vil skabe vished omkring fremtidige afgiftsstrukturer.

"Det er jo næsten det mindste vi kunne forvente. I og med at afgiftsfritagelsen jo er helt nødvendig for, at vi kan få gang i elbils-aktiviteterne. Det er jo specielt dem, som skal lave lidt mere langsigtede investeringer, der har brug for at vide, hvordan forholdene er på længere sigt," siger formanden for Dansk Elbil-komité og tilføjer:

"Tre år er jo godt, men det er ikke lang tid i forhold til den horisont, man kunne forvente, den slags installationer kræver. Vi havde hellere set, at man fremlagde en 10 års-plan, som gjorde klart, hvad regeringen har tænkt sig at gøre med hensyn til afgiftsfritagelse på langt sigt," siger Per Jørgen Møller, som mener, at en længere deadline i højere grad ville tilskynde borgerne til at anskaffe sig en el-bil.

Glæde i industrien

En af de industrielle virksomheder, som ernærer sig ved at levere bæredygtige transportløsninger på en stor skala, er Better Place. Adm. direktør, Jens Moberg, er begejstret for regeringens udmelding om at fastholde afgiftsfritagelsen for el-biler, frem til 2015.

"Vi er utrolig glade for, at regeringen fortsat vil fokusere på miljøet og bæredygtigheden, for at mindske vores afhængighed af olie. At afgiftsfritagelsen for el-biler forlænges, sender et signal om, at det har en høj prioritet for regeringen," siger Jens Moberg og fortsætter:

"Det vil betyde, at Danmark nu får mulighed for at blive et foregangsland for el-bilen, fordi jeg tror, at mange af de forskellige internationale virksomheder vil finde det mere attraktivt at forsøge sig på det danske marked."

Han fremhæver, at flere el-biler generelt vil føre til en mere effektiv energiudnyttelse af vindmølleenergien.

"En af fordelene ved at indføre el-biler er, at vi kan udnytte den overskydende energi fra de danske vindmøller, som på nuværende tidspunkt går tabt. Derudover kan det bidrage til en bedre energiudnyttelse, fordi de fleste biler kan oplades om natten, hvor de holder stille, og der er meget overskydende strøm fra vindmøllerne," siger Jens Moberg.

Danmark skal være pilot-land for elbiler

Branchechefen i Dansk Elbil Alliance, Lærke Flader, er ligeledes meget positivt indstillet over for regeringens beslutning om at forlænge afgiftsfritagelsen for el-biler frem til 2015.

"Min reaktion er, at det er fantastisk. Det skaber den klarhed, der gør, at el-bils-industrien nu for alvor kan begynde at tro på, at det er et område, man i høj grad satser på i Danmark," siger hun og tilføjer:

"Det, som hidtil har været problemet, er, at den manglende klarhed gør, at man ikke tør slippe investeringerne løs. Vi har nogle store virksomheder i Danmark. Og internationale virksomheder såsom Siemens, ABB og Danfoss er villige til at skyde milliarder ind i den danske infrastruktur, fordi de tror på, at Danmark er et rigtig godt land for el-biler.

Ifølge Lærke Flader er der adskillige årsager til, at netop Danmark ville være et oplagt land at indføre el-biler i.

"Det skyldes ikke mindst, at vi har en el-infrastruktur, som er utrolig velfungerende, fordi der er tradition for høj overvågning og høj leverings-sikkerhed. Samtidig er vi det land i verden, som har mest vindmølleenergi," siger hun og fortsætter.

"Vi har også meget høje afgifter på konventionelle biler, hvilket skaber et råderum for at reducere afgiften på miljørigtige biler, såsom el-biler. Derudover er vi også et lille land med små afstande, hvilket igen betyder, at Danmark udgør et oplagt pilot-land for introduktion af el-biler."

Derudover mener hun, at Danmark ved at være et af de første lande til at indføre el-biler i stort omfang kan skabe grobund for et nyt dansk eksporteventyr i stil med vindmøllernes.

FDM: Grotesk finansiering af el-biler

De Radikales partileder, Margrethe Vestager, som havde indkaldt til torsdagens samråd, ønskede svar på, hvor mange el-biler regeringen forventer, der vil komme i den samlede danske bilpark som følge af afgiftsfritagelsen for el-biler.

Forslaget om afgiftsfritagelse for el-biler finansieres ved at forhøje registreringsafgiften for konventionelle biler, indtil kørselsafgifterne bliver indført.

"Hvis ikke det er bilejerne, der kommer til at betale, så bliver det jo nogle andre skatteydere, som kommer til det. Derfor synes jeg, at regeringen skylder at svare på, om det er de almindelige bilejere, som skal betale denne el-bils-fest, eller om det er andre skatteydere," sagde hun efter samrådet.

Hos de Forenede Danske Motorejere er der udbredt forargelse over regeringens løsningsmodel, der efterlader regningen hos de konventionelle bilejere.

"Regeringen lægger i det nye arbejdsprogram op til, at bilisterne skal betale for eliten af pendleres og kommunernes investeringer i elbiler. I programmet står der, at provenutabet for afgiftsfritagelsen af elbiler skal finansieres ved en samtidig forhøjelse af afgifterne på traditionelle biler. En grotesk og besynderlig løsning," forlyder det i en pressemeddelelse fra adm. direktør i FDM, Thomas Møller Thomsen.

"Regeringen har valgt at se helt bort fra, at der allerede nu findes biler på det danske marked, der er baseret på anden teknologi end el, og som har miljømæssige egenskaber på niveau med elbiler. Disse biler brandbeskattes stadig, og derfor kan det undre, at regeringen kun fremmer elbiler. Det er der ikke meget grøn tankegang over, og det er i strid med regeringens eget ønske om at fremme grøn transport. Elbiler har uden tvivl en fremtid foran sig, men her og nu er de ikke et reelt, grønt alternativ for bilisterne," siger Thomas Møller Thomsen.


DANISH UK LINKS
The Danish Society in Norfolk & Suffolk
Danish Churches and Congregations in the UK
The Danish Congregation in Newcastle
Danish in London
London Danish Language Meetup Group
LINKS & REFERENCE:
Elbil her-svarer-elon-musk-norske-tesla-eiere
Wikipedia Helle_Thorning-Schmidt
Wikipedia Margrethe_II_of_Denmark
https://www.gov.uk/government/world/organisations/uk-trade-investment-denmark
http://evworld.com/news.cfm?newsid=29419
http://www.challengebibendum.com/
http://www.challengebibendum.com/eng/Our-approach/our-mission
http://eng.mim.dk/
http://www.kebmin.dk/
http://stateofgreen.com/en
http://www.danskelbilkomite.dk/links.htm
http://www.elbil.no/nyheter/elbiler/3417-her-svarer-elon-musk-norske-tesla-eiere
http://www.elbilsverige.se/
http://www.mega-ecity.dk/
http://www.teslamotors.com/incentives/DK
http://en.wikipedia.org/wiki/Denmark
http://en.wikipedia.org/wiki/Helle_Thorning-Schmidt
http://en.wikipedia.org/wiki/Margrethe_II_of_Denmark
http://irena.org/
Clean Technica 2014 Electric car sales Norway Denmark Sweden January
http://cleantechnica.com/2014/02/12/electric-car-sales-norway-denmark-sweden-january-2014/
Denmark green living impact the energy strategy 2050 on Danish consumers
http://www.forbes.com 2014 oil-majors-woes-good-news-for-tesla-and-other-ev-makers
http://metro.co.uk 2011 cannonball run remake attracts bids from rival guy ritchie and shawn levy
http://en.wikipedia.org/wiki/The_Cannonball_Run
New York Times 2014/11/11 Denmark-aims-for-100-percent-renewable-energy
http://www.mile-to-km.com/km-to-miles.php
http://www.worldsolarchallenge.org/
http://www.endtoenders.co.uk/
https://maps.google.com/
http://www.rideacrossbritain.com/packages/end-to-end/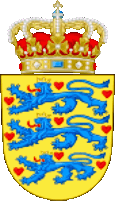 Danish Coat of Arms