The Trans-Canadian Cannonball ZEV Run is one of the longest road trips through arduous wilderness. Some of the distances between stopping points are over 200 miles. In addition, there are few fast charge points at the logical geographical recharging locations, which will mean significant time delays for vehicles that do not have a means to refuel other than mains electricity charging.
Canada is ripe to develop renewable resources from wind and hydro-electricity that will ultimately benefit a change to a sustainable all electric economy for both economic reasons, the health of the nation and as a means to curb changing weather patterns.
Map of the Trans-Canadian Cannonball International ZEV Run, one of the longest @ 2,991 miles of clean motoring adventure.
CANNONBALL INTERNATIONAL EV SERIES
The Cannonball International EV Run™ series is for battery or hydrogen fuel cell powered electric vehicles that are based on ordinary production vehicle running gear and must be capable of carrying at least one passenger. They may be solar assisted, provided that the solar panel area does not exceed four square meters - a rule that may be relaxed in subsequent years as we learn from experience. See the full Cannonball EV rules HERE.
These rules are designed to promote the development of an international EV infrastructure, as a means of accelerating the transition from IC engines to clean electric motors, especially in countries that do not have abundant sunshine, where support for non-solar assisted electric vehicles is all the more important.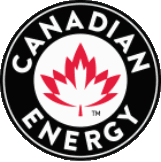 LINKS:
http://www.cdnrg.com/
http://www.mile-to-km.com/km-to-miles.php
http://www.worldsolarchallenge.org/
http://www.discovery-campervans.com.au/adelaidedarwin.php
http://www.familyonabike.org/other%20info%20pages/awards.html
http://www.endtoenders.co.uk/
https://maps.google.com/
VAUXHALL AMPERA endurance ev attempt 2010_ampera_e-revs
http://www3.imperial.ac.uk/
http://www3.imperial.ac.uk/newsandeventspggrp/imperialcollege/newssummary/news_27-5-2010-12-26-15
http://www.formaplex.com/news/formaplex-launches-electric-car-world-record-attempt/
http://www.engadget.com/2010/05/31/racing-green-endurance-srzero-electric-car-to-make-16-000-mile-t/
http://www.rideacrossbritain.com/packages/end-to-end/
http://www.discoveradventure.com/challenges/land-s-end-to-john-o-groats-cycle
http://en.wikipedia.org/wiki/Land%27s_End_to_John_o%27_Groats
An event for adventure capitalists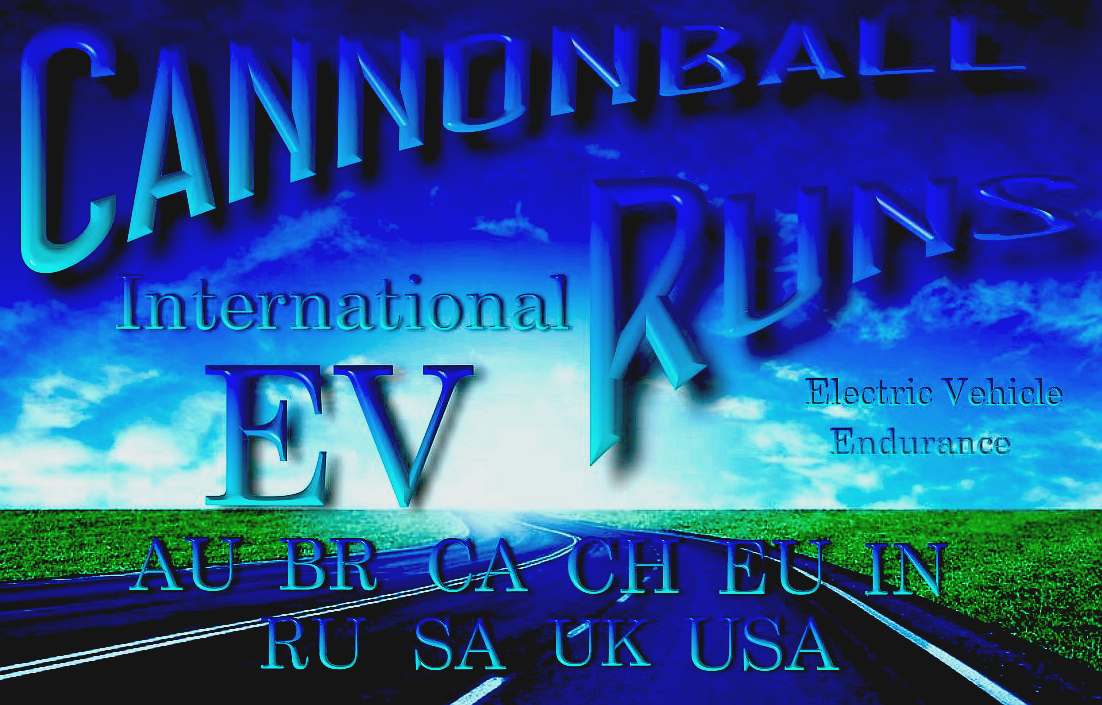 It's about time we had an EV compatible with battery or hydrogen fuel cell technology. The Ecostar DC50 by Bluebird Marine Systems Ltd may well be the vehicle that changes all that from 2015.
VANCOUVER to QUEBEC - TRANS-CANADIAN CANNONBALL EV RUN STOPS
| | | | | |
| --- | --- | --- | --- | --- |
| START | VANCOUVER | WEST | KMS | MILES |
| 1st STOP | Hope | British Columbia | 130 | 81 |
| 2nd STOP | Merit | British Columbia | 269 | 167 |
| 3rd STOP | Kamloops | British Columbia | 352 | 219 |
| 4th STOP | Revelstoke | British Columbia | 569 | 353 |
| 5th STOP | Lake Louise | Alberta | 795 | 494 |
| 6th STOP | Calgary | Alberta | 977 | 607 |
| 7th STOP | Medicine Hat | Alberta | 1,272 | 790 |
| 8th STOP | Swift Current | Saskatchewan | 1,494 | 928 |
| 9th STOP | Regina | Saskatchewan | 1,739 | 1,080 |
| 10th STOP | Brandon | Manitoba | 2,101 | 1,305 |
| 11th STOP | Winnepeg | Manitoba | 2,314 | 1,423 |
| 12th STOP | Kenora | Ontario | 2,526 | 1,569 |
| 13th STOP | Dryden | Ontario | 2,663 | 1,655 |
| 14th STOP | Hay Lake (TCH) | Ontario | 2,868 | 1,782 |
| 15th STOP | Thunder Bay | Ontario | 3,013 | 1,872 |
| 16th STOP | Terrace Bay | Ontario | 3,231 | 2,007 |
| 17th STOP | Obatanga Provin Pk | Ontario | 3,442 | 2,138 |
| 18th STOP | Chapleau | Ontario | 3,631 | 2,256 |
| 19th STOP | Timmins | Ontario | 3,821 | 2,374 |
| 20th STOP | Duparquet | Ontario | 3,988 | 2,484 |
| 21st STOP | Val-d'Or | Quebec | 4,143 | 2,574 |
| 22nd STOP | Mont-Laurier | Quebec | 4,433 | 2,754 |
| 23rd STOP | Saint-Jérôme | Quebec | 4,616 | 2,868 |
| FINISH | QUEBEC | EAST | 4,814 | 2,991 |
GOOGLE SUGGESTED ROUTE - Driving directions 60 HRS (This route has tolls)
VANCOUVER - BRITISH COLUMBIA
1.

Head west
120 m

2.

Slight left toward Yukon St
74 m

3.

Turn right toward Yukon St
23 m

4.

Turn right onto Yukon St
45 m

5.

Take the 1st left onto W 12th Ave
3.7 km

6.

Continue onto South Grandview Highway
1.2 km

7.

Continue onto Grandview Hwy
1.9 km

8.

Take the ramp onto Trans-Canada Hwy Partial toll road
142 km

9.

Continue onto BC-3 E
6.6 km

10.

Continue onto BC-5 N
186 km

11.

Continue onto Trans-Canada Hwy
149 km

12.

Keep left to continue on BC-1 E/ Trans-Canada Hwy follow
1,232 km

13.

Take the SK-1 E/ Trans Canada Highway/ Victoria Avenue exit Winnipeg
270 m

14.

Keep left at the fork, follow signs for Victoria Avenue
110 m

15.

Turn right onto Victoria Ave E
.2 km

16.

Continue onto SK-1 E
233 km

17.

Continue straight onto MB-1 E/ Trans-Canada Hwy Entering Manitoba
329 km

18.

Continue onto Portage Ave/ Rte 85 W
2.2 km

19.

Turn left onto Main St
500 m
20.

Head northeast on Main St toward James Ave/ Rte 42 N
160 m

21.

Slight right onto Disraeli Fwy N/ Rte 42 (signs for MB-42 N/ MB-52 N)
1.6 km

22.

Slight right onto Talbot Ave (signs for MB-37 E)
1.1 km

23.

Turn right onto Rte 37 E/ Watt St
200 m

24.

Turn left onto Nairn Ave/ Rte 37 E Continue to follow Rte 37 E
2.7 km

25.

Turn right onto Lagimodière Blvd/ Provincial Trunk Hwy 59 S
5.5 km

26.

Turn left onto Fermor Ave/ Rte 135 E (signs for Route 135 E)
7.1 km

27.

Continue onto MB-1 E/ Trans-Canada Hwy Entering Ontario
180 km

28.

Continue onto Kenora Bypass
33.5 km

29.

Continue straight onto ON-17 E/ Trans-Canada Hwy
4.0 km

30.

Slight left to stay on ON-17 E/ Trans-Canada Hwy
423 km

31.

Turn left onto ON-102 E
32.9 km

32.

Continue onto Red River Rd
2.0 km

33.

Turn right onto High St S
2.0 km

34.

Continue onto Memorial Ave
2.4 km

35.

Continue onto May St N
2.2 km

36.

Turn right onto Arthur St E
160 m
37.

Head east on Arthur St E toward Brodie St S
250 m

38.

Continue onto Simpson St
2.6 km

39.

Continue onto Fort William Rd
2.3 km

40.

Continue onto Water St
2.5 km

41.

Continue onto Cumberland St N
3.2 km

42.

Continue onto Hodder Ave
2.5 km

43.

Take the ramp onto ON-11 E/ ON-17 E/ Trans-Canada Hwy E
102 km

44.

Turn left onto ON-11 E/ Trans-Canada Hwy (signs for Beardmore/ Cochrane)
613 km

45.

Turn right onto ON-11 S/ Trans-Canada Hwy (for Iroquois Falls/ North Bay)
79.4 km

46.

Turn left onto 4th Ave/ ON-101 E (signs for Province of de Québec)
73.9 km

47.

Continue onto QC-388 E
22.3 km

48.

Turn right onto QC-393 S
15.7 km

49.

Turn right onto Boul Reneault/ QC-101 S (signs for Rouyn-Noranda)
31.9 km

50.

Slight left onto Rue Saguenay/ QC-101 SContinue to follow Rue Saguenay
1.0 km

51.

Turn left onto Av Murdoch
300 m

52.

Take the 3rd right onto Av Québec
950 m

53.

Turn left onto Rue Gamble O (signs for QC-117 S)
800 m

54.

Turn right onto Av du Lac/ QC-117 S Continue to follow QC-117 S
77.8 km

55.

At the roundabout, take the 1st exit
23 m

56.

At the roundabout, take the 1st exit onto Rue Royale
2.3 km

57.

Continue onto Trans-Canada Hwy
21.0 km

58.

Turn left onto Boul Tetrault (signs for QC-117 S)
2.9 km

59.

At the roundabout, continue straight to stay on Boul Tetrault
1.9 km

60.

At the roundabout, continue straight to stay on Boul Tetrault
1.0 km

61.

At the roundabout, continue straight to stay on Boul Tetrault
2.5 km

62.

At the roundabout, take the 3rd exit onto 3e Av
110 m

63.

Continue onto 3e Avenue Est/ Trans-Canada Hwy

Continue to follow

343 km

64.

At the roundabout, continue straight to stay on Trans-Canada Hwy
3.1 km

65.

Take the exit toward Rue du Pont
600 m

66.

Turn left onto Rue du Pont
750 m

67.

Turn right onto Rue L'Annonciation S
2.2 km

68.

At the roundabout, take the 3rd exit and stay on Rue L'Annonciation S
850 m

69.

Continue onto Trans-Canada Hwy
45.6 km

70.

At the roundabout, continue straight to stay on Trans-Canada Hwy
93.3 km

71.

Take exit 20 to merge onto Autoroute 640 E toward Québec
33.0 km

72.

Take exit 52E to merge onto Autoroute 40 E toward Québec
101 km

73.

Take exit 196S for Autoroute 40 E/ Autoroute 55 S toward Trois-Rivières/
1.3 km

74.

Merge onto Autoroute 55 S
2.1 km

75.

Take exit 182 to merge onto Autoroute 40 E toward Trois Rivières/
124 km

76.

Continue onto Autoroute Charest/ Autoroute 440 E
4.4 km

77.

Turn right onto Avenue Saint-Sacrement
550 m

78.

Turn left onto Ch Ste-Foy
1.2 km

79.

Turn right onto Av de Bienville Destination will be on the left
110 m
QUEBEC - QUEBEC
CANNONBALL INTERNATIONAL OFFICIAL ROUTES
Arabia - Jeddah to Dubai

Australia - Darwin to Adelaide

Brazil - Boa Vista to Rio de Janeiro

Canada - Vancouver to Quebec

China - Ai Hui Qu to Shenzen

Denmark - Skagen to Copenhagen

Egypt - Kings Valley Rally - Aswan to Alexandria

France - Calais to Toulon

Germany - Bremerhaven to Munich

India - Amritsar to Nagercoil

Italy - Turin to Reggio Calabria

Japan - Aomori to Kagoshima

Korean S. Smart City Rally - Seoul to Busan

New Zealand - Nelson to Invercargill

Nigeria - Maiduguri to Lagos

Norway -

Russia - Murmansk to Bolshoy Sochi

South Africa - Cape Town to Louis Trichardt

Spain - Girona to Huelva

Sweden - Karlsborg to Gothenburg

UK - John o'Groats to Lands End (Jogle)

USA - Los Angeles to New York