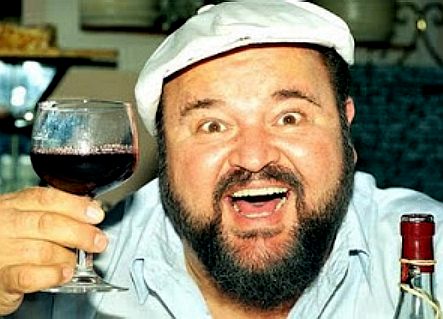 Dom de Luise (Captain Chaos) would toast these Cannonball events
The Trans-India Cannonball International Run for electric vehicles (zero emission vehicles) is one of the most difficult ZEV runs in our portfolio. This is because some of the distances between stopping points are over 200 miles. In addition, there are few fast charge points at the logical geographical recharging locations, which will mean significant time delays for vehicles that do not have a means to refuel other than mains electricity charging.
India is rapidly developing renewable resources that will ultimately benefit a change to a sustainable all electric economy for both economic reasons, the health of the nation and as a means to curb changing weather patterns.
CANNONBALL INTERNATIONAL OFFICIAL ROUTES
Arabia - Jeddah to Dubai

Australia - Darwin to Adelaide

Brazil - Boa Vista to Rio de Janeiro

Canada - Vancouver to Quebec

China - Ai Hui Qu to Shenzen

Denmark - Skagen to Copenhagen

Egypt - Kings Valley Rally - Aswan to Alexandria

France - Calais to Toulon

Germany - Bremerhaven to Munich

India - Amritsar to Nagercoil

Italy - Turin to Reggio Calabria

Japan - Aomori to Kagoshima

Korean S. Smart City Rally - Seoul to Busan

New Zealand - Nelson to Invercargill

Nigeria - Maiduguri to Lagos

Norway -

Russia - Murmansk to Bolshoy Sochi

South Africa - Cape Town to Louis Trichardt

Spain - Girona to Huelva

Sweden - Karlsborg to Gothenburg

UK - John o'Groats to Lands End (Jogle)

USA - Los Angeles to New York

ABOUT INDIA
India is officially the Republic of India (Bharat Ganrajya), a country in South Asia. It is the seventh-largest country by area, the second-most populous country with over 1.2 billion people, and the most populous democracy in the world. Bounded by the Indian Ocean on the south, the Arabian Sea on the south-west, and the Bay of Bengal on the south-east, it shares land borders with Pakistan to the west; China, Nepal, and Bhutan to the north-east; and Burma and Bangladesh to the east. In the Indian Ocean, India is in the vicinity of Sri Lanka and the Maldives; in addition, India's Andaman and Nicobar Islands share a maritime border with Thailand and Indonesia.
The Indian economy is the world's eleventh-largest by nominal GDP and third-largest by purchasing power parity (PPP). Following market-based economic reforms in 1991, India became one of the fastest-growing major economies; it is considered a newly industrialised country. However, it continues to face the challenges of poverty, corruption, malnutrition, inadequate public healthcare, and terrorism. A nuclear weapons state and a regional power, it has the third-largest standing army in the world and ranks eighth in military expenditure among nations. India is a federal constitutional republic governed under a parliamentary system consisting of 28 states and 7 union territories. India is a pluralistic, multilingual, and a multi-ethnic society. It is also home to a diversity of wildlife in a variety of protected habitats.
Major environmental issues include forest and agricultural degradation of land; depletion of resources such as water, minerals, forest, sand, and rocks; environmental degradation; public health issues; loss of biodiversity; loss of resilience in ecosystems; and livelihood security for the poor. According to data collection and environment assessment studies of World Bank experts, between 1995 and 2010, the progress India has made in addressing its environmental issues and improving its environmental quality has been among the fastest in the world.

LEFT: The Tata Nano, a 600cc IC engined city car that may be produced as an electric version, this vehicle was showcased at the 2010 Geneva Motor Show. If an EV Nano is sold it is expected to be the "world's cheapest electric car", use lithium-ion batteries, and have a range of 80 miles (130 km). A Norwegian electric car specialist, Miljøbil Grenland AS, has been named as a supposed partner in the project. The 80 mile range will prevent a standard Nano from being competitive as a Cannonballer. Many EVs today have a 300 mile range. Tata also own the Jaguar brand.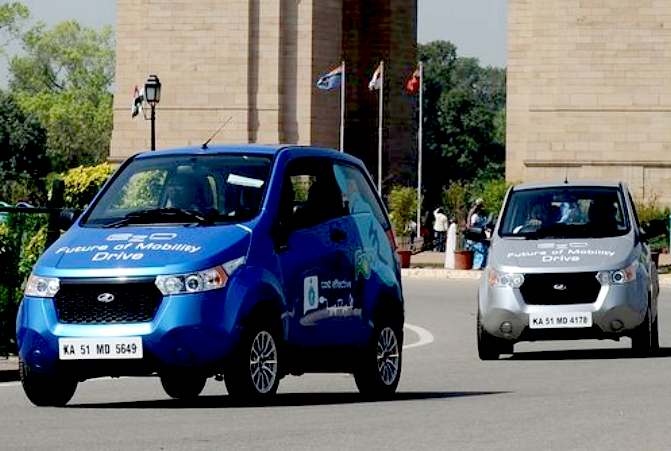 MARCH 2013: Top Indian utility vehicle maker M&M launched the most advanced home-grown electric car yet seen, pricing it at $11 000. The four-seat, two-door e2o has zero emissions, an 80 kmh (50 mph) top speed, is automatic and can run for 100 kilometers on a single charge. The new car boasts 10 onboard computers analyzing core functions and sending alerts if anything needs fixing - a feature usually found in costlier cars - and can be fully charged in five hours from a 15A power socket. "We need to make a clean energy future," he said, warning that the nation of 1.2 billion people "is at a tipping point" with vehicle emissions increasingly blamed for respiratory and other illnesses and environmental problems. The car is the fruit of the $16 billion M&M group's 2010 purchase of a controlling stake in Indian electric vehicle maker Reva, pioneered by engineer Chetan Maini, as part of a green technology drive.

"It's a quantum leap from the Reva, but it's costly, and we don't have a sufficient pan-India charging network yet. People may not find it practical," Hormazd Sorabjee, editor of Autocar is quoted as saying. Energy-hungry India's endemic power outages have also sparked concerns that owners might not be able to re-charge batteries at home when needed. M&M is banking on India's government following through with an ambitious $4 billion plan to support an electric vehicle network aimed at having six million electric vehicles on the road by 2020.
AUTOMOTIVE

Its automotive industry, the world's second fastest growing, increased domestic sales by 26% during 2009–10, and exports by 36% during 2008–09. The AMRITSAR to NAGERCOIL Cannonball Run is sure to stimulate interest in electric vehicles and it is hoped that such interest will attract entrants from national and international vehicle manufacturers.

POWER

Power capacity is 250 gigawatts, of which 8% is renewable. The Ministry of New and Renewable Energy or MNRE is the ministry of India's Government that deals with sustainability. The ministry is headed by Farooq Abdullah, a Cabinet Minister. The ministry was established as the Ministry of Non-Conventional Energy Sources in 1992, changing name in 2006.

The Ministry is mainly responsible for research and development, intellectual property protection, and international cooperation, promotion, and coordination in renewable energy sources such as wind power, small hydro, biogas, and solar power. The broad aim of the Ministry is to develop and deploy new and renewable energy for supplementing the energy requirements of India.

The ministry is headquartered in Lodhi Road, New Delhi. According to the Ministry's 2012-2013 annual report, India has made significant advances in several renewable energy sectors which include, Solar energy, Wind power, and Hydroelectricity.
ECONOMICS
According to the International Monetary Fund (IMF), as of 2013, the Indian economy is nominally worth US$1.758 trillion; it is the eleventh-largest economy by market exchange rates, and is, at US$4.962 trillion. With its average annual GDP growth rate of 5.8% over the past two decades, and reaching 6.1% during 2011–12, India is one of the world's fastest-growing economies. However, the country ranks 140th in the world in nominal GDP per capita and 129th in GDP per capita at PPP.
The 486.6-million worker Indian labour force is the world's second-largest, as of 2011. The service sector makes up 55.6% of GDP, the industrial sector 26.3% and the agricultural sector 18.1%. Major agricultural products include rice, wheat, oilseed, cotton, jute, tea, sugarcane, and potatoes. Major industries include textiles, telecommunications, chemicals, pharmaceuticals, biotechnology, food processing, steel, transport equipment, cement, mining, petroleum, machinery, and software. In 2006, the share of external trade in India's GDP stood at 24%, up from 6% in 1985.
In 2008, India's share of world trade was 1.68%; In 2011, India was the world's tenth-largest importer and the nineteenth-largest exporter. Major exports include petroleum products, textile goods, jewellery, software, engineering goods, chemicals, and leather manufactures. Major imports include crude oil, machinery, gems, fertiliser, and chemicals. Between 2001 and 2011, the contribution of petrochemical and engineering goods to total exports grew from 14% to 42%.
CANNONBALL INTERNATIONAL EV SERIES
The Cannonball EV Run™ series is for battery or hydrogen fuel cell powered electric vehicles that are based on ordinary production vehicle running gear and must be capable of carrying a passenger. They may be solar assisted, provided that the solar panel area does not exceed four square meters - a rule that may be relaxed as we learn from experience. See the full Cannonball EV rules HERE.
These rules are designed to promote the development of an international EV infrastructure, as a means of accelerating the transition from IC engines to clean electric motors, especially in countries that do not have abundant sunshine, where support for non-solar assisted electric vehicles is all the more important.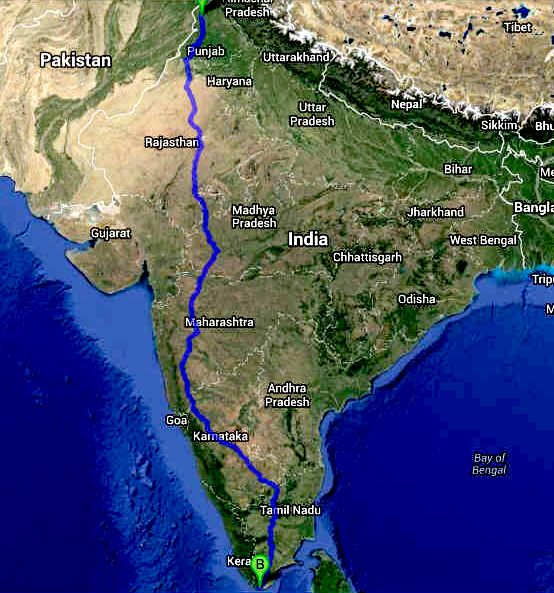 Map of the Trans-India Cannonball EV Run
AMRITSAR to NAGERCOIL - TRANS-INDIA CANNONBALL EV RUN SUGGESTED STOPS
| | | | |
| --- | --- | --- | --- |
| START | AMRITSAR | NORTH | KILOMETERS |
| 1st STOP | Sri Muktsar Sahib | Punjab | 167 |
| 2nd STOP | Hanumangarh | Rajasthan | 284 |
| 3rd STOP | Mahajan | Rajasthan | 401 |
| 4th STOP | Bikanar | Rajasthan | 516 |
| 5th STOP | Ajmer | Rajasthan | 714 |
| 6th STOP | Bhilwara | Rajasthan | 843 |
| 7th STOP | Pratapgarh | Rajasthan | 1016 |
| 8th STOP | Ratlam | Madhya Pradesh | 1106 |
| 9th STOP | Palasner | Maharashtra | 1358 |
| 10th STOP | Chalisgaon | Maharashtra | 1497 |
| 11th STOP | Aurangabad | Maharashtra | 1590 |
| 12th STOP | Beed | Maharashtra | 1717 |
| 13th STOP | Solapur | Maharashtra | 1896 |
| 14th STOP | Bijapur, | Karnataka | 1995 |
| 15th STOP | Gadag | Karnataka | 2179 |
| 16th STOP | Davangere | Karnataka | 2335 |
| 17th STOP | Chiknayakanhalli | Karnataka | 2508 |
| 18th STOP | Mysore | Karnataka | 2657 |
| 19th STOP | Chamaranjanagra | Karnataka | 2758 |
| 20th STOP | Sathyamangalam | Tamil Nadu | 2815 |
| 21st STOP | Tiruppur | Tamil Nadu | 2925 |
| 22nd STOP | Dindigul | Tamil Nadu | 2975 |
| 23rd STOP | Madurai | Tamil Nadu | 3037 |
| 24th STOP | Kovilpatti | Tamil Nadu | 3125 |
| 25th STOP | Tirunelveli | Tamil Nadu | 3181 |
| FINISH | NAGERCOIL | SOUTH | 3,264 |
GOOGLE SUGGESTED ROUTE - Driving directions to Nagercoil, Tamil Nadu, India
(This route has tolls)
Amritsar, Punjab, India

1. Head toward Cooper Rd northwest on Court Rd
Pass by Swarna Mandir (on the right) 120 m
2. Slight right at Shri Vaishno Pipe House 40 m
3. Take the 1st right onto Queens Rd cy 450 m
4. Turn right at raymonds 290 m
5. Take the 1st left 85 m
6. Take the 1st left toward NH 15 400 m
7. Take the 2nd right toward NH 15 230 m
8. At the roundabout, take the 1st exit 270 m
9. Continue straight onto NH 15 through 3 roundabouts 2.3 km
10. At Chatiwind Gate Roundabout, take the 1st exit 16.4 km
11. Turn left onto Amritsar Bypass Pass by GS Resort 6.6 km
12. At T-Point, continue onto NH 15 through 2 roundabouts 93.3 km
13. Turn left onto Faridkot Bypass 3.4 km
14. Turn left onto NH 15 Pass by Brar Eye Hospital 9.9 km
15. Turn right at Lighta Wala Chownk, State Highway 16 900 m
16. Turn right to stay on SH-16/State Highway 16 29.1 km
17. Turn left onto Dr Kehar Singh Marg 950 m
18. Continue onto SH 16 Bypass/State Highway 16 1.3 km
19. At the roundabout, take the 1st exit 140 m
20. Turn right onto SH 16 Bypass/State Highway 16 1.5 km
21. Turn left onto SH-16/State Highway 16 29.1 km
22. Continue onto NH 10/NH 15 follow NH 10 4.0 km
23. At the roundabout, take 3rd exit Sadul Shahar SH-16 40.6 km
24. Sadul Shahar To Malout Rd/SH-16 turns slightly left 39.3 km
25. Continue onto Town - Junction Bypass Rd 4.7 km
26. At HANDI Restaurant, continue onto RJ SH 7/SH 3 38.4 km
27. At Hind Techno Vision, continue onto SH 36 550 m
28. Continue onto RJ SH 7 Partial toll road 155 km
29. At the roundabout, take the 2nd exit RJ SH 7C 30.8 km
30. Slight left onto Bypass Rd 8.8 km
31. Continue onto Chhapar - Sujangarh Rd 4.7 km
32. Slight right at Saini Steels onto Bypass Rd 8.3 km
33. Continue onto NH 65 Pass by Pabolav Dham 5.7 km
34. Turn left to stay on NH 65 Pass by Petrol Pump 1.9 km
35. Continue onto NH 65A 28.1 km
36. Keep left to continue on SH 7D Partial toll road 42.7 km
37. Continue onto RJ SH 7 Partial toll road 75.1 km
38. Turn left at S R. Marketing onto Ajmer-Jaipur Expy 6.0 km
39. Take the ramp onto NH 79A Pass Bhavani Filling Station 35.7 km
40. Continue onto Nasirabad Bypass 1.5 km
41. Continue onto Ajmer Rd/NH 116A/NH 79 177 km
42. Slight left to stay on NH 79 5.6 km
43. Take the ramp onto NH 79 21.6 km
44. Turn left 5.0 km
45. Turn left toward NH 79 3.9 km
46. Continue straight onto NH 79 Partial toll road 255 km
47. Turn right toward AH 47/NH 3 34.6 km
48. Continue straight onto AH 47/NH 3 Partial toll road 40.1 km
49. Keep right to continue on AH 47/MP SH 31/NH 3 41.3 km
50. Turn left toward MP SH 26 650 m
51. Continue straight onto MP SH 26 1.4 km
52. Turn left onto AH 47/NH 3 Partial toll road 73.1 km
53. Slight left toward AH 47/NH 3 6.0 km
54. Continue straight onto AH 47/NH 3 12.1 km
55. Turn left to stay on AH 47/NH 3 Partial toll road 80.1 km
56. Slight left onto MH SH 19/MH SH 33 190 m
57. Turn right to stay on MH SH 19/MH SH 33 4.8 km
58. At the roundabout, take the 1st exit 175 km
59. Slight left at Patrakar Chowk onto DSP Chowk Rd 180 m
60. Continue onto Tarakpur Rd 1.1 km
61. Turn right onto MH SH 60 1.5 km
62. Slight right onto Kalyan-Ahmednagar Hwy 2.1 km
63. Continue onto MH SH 10 Pass by Pandit Hospital 1.6 km
64. At the roundabout, take the 2nd exit 53.9 km
65. Slight left at Nhavare Fata onto Shirur-Sangavi Rd 138 km
66. Turn left onto AH 47/NH 4 120 km
67. Continue straight to stay on AH 47/NH 4 544 km
68. Continue straight onto AH 47/NH 4 49.1 km
69. Take the exit 200 m
70. Continue straight 300 m
71. Slight left to merge onto NICE Ring Rd 41.0 km
72. Exit onto Service Rd 750 m
73. Turn right onto Hewlett Packard Avenue 10 m
74. Turn left onto Hosur Rd 6.8 km
75. Continue onto AH 43/AH 45/NH 7 300 m
76. Slight right toward AH 43/AH 45/NH 7 900 m
77. Continue straight onto AH 43/AH 45/NH 7 67.3 km
78. Slight right onto Dharmapuri-Krishnagiri Rd/Hosur Rd 40.5 km
79. Continue onto AH 43/NH 7 Partial toll road 55.9 km
80. Slight left to stay on AH 43/NH 7 18.5 km
81. Slight right toward Salem - Namakkal - Trichy Rd 850 m
82. Continue straight onto Salem - Namakkal - Trichy Rd 40.7 km
83. Continue onto AH 43/NH 7 Partial toll road 46.7 km
84. Slight right to stay on AH 43/NH 7 54.8 km
85. Slight left toward AH 43/NH 7 4.7 km
86. Turn left onto AH 43/NH 7 Partial toll road 73.8 km
87. Continue onto NH 7 Partial toll road 211 km
88. Slight left toward National Highway 944/NH 47B/SH 46 600 m
89. Turn right onto National Highway 944/NH 47B/SH 46 110 m
90. Turn left at Jaison Bakery to stay on NH 18.3 km
91. Slight left at Ozhuginasery Junction 1.6 km
92. At ICICI Bank, continue onto National Highway 944/SH 350 m
93. Turn right at SICT Study Center onto Salem - Kochi 650 m
94. Turn left at A.P.N Plaza onto Hindu College Rd 400 m
95. Turn right 190 m

Nagercoil, Tamil Nadu, India
LINKS:
http://www.timeslive.co.za/motoring/2013/03/19/new-indian-made-electric-car-to-hit-the-roads
http://www.worldsolarchallenge.org/
http://www.discovery-campervans.com.au/adelaidedarwin.php
http://www.familyonabike.org/other%20info%20pages/awards.html
http://www.endtoenders.co.uk/
https://maps.google.com/
VAUXHALL AMPERA endurance ev attempt 2010_ampera_e-revs
http://www3.imperial.ac.uk/
http://www3.imperial.ac.uk/newsandeventspggrp/imperialcollege/newssummary/news_27-5-2010-12-26-15
http://www.formaplex.com/news/formaplex-launches-electric-car-world-record-attempt/
http://www.engadget.com/2010/05/31/racing-green-endurance-srzero-electric-car-to-make-16-000-mile-t/
http://www.rideacrossbritain.com/packages/end-to-end/
http://www.discoveradventure.com/challenges/land-s-end-to-john-o-groats-cycle
http://en.wikipedia.org/wiki/Land%27s_End_to_John_o%27_Groats
An event for adventure capitalists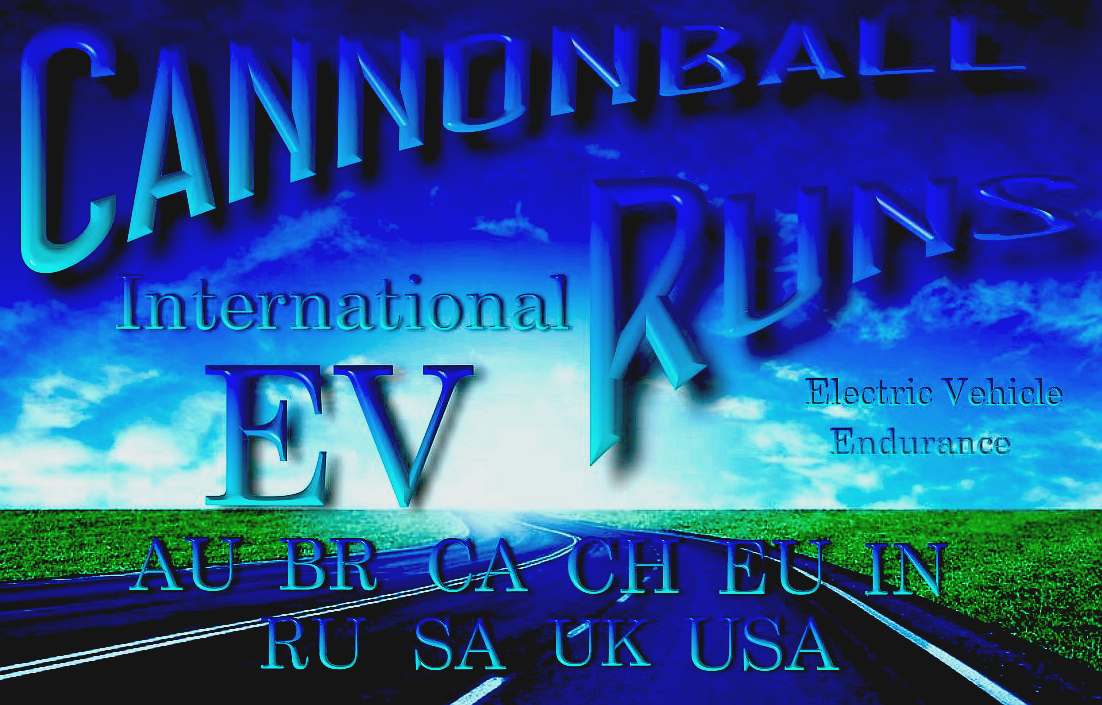 It's about time we had an EV compatible with battery or hydrogen fuel cell technology. The Ecostar DC50 by Bluebird Marine Systems Ltd may well be the vehicle that changes all that from 2015.