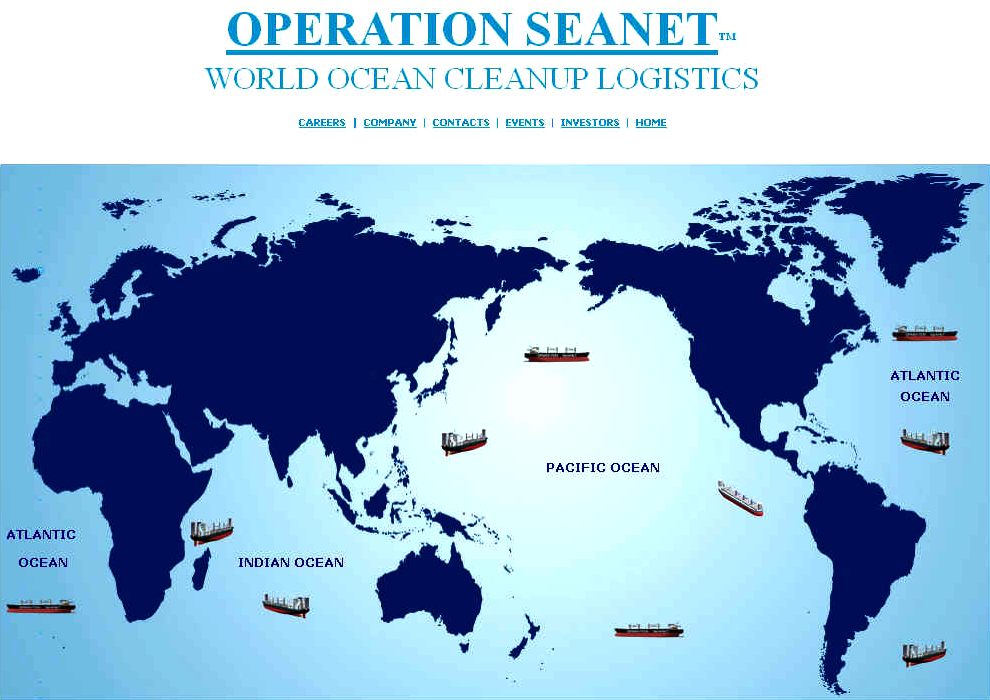 OCEAN COLLECTIONS - This page is about development of the SeaVax in the UK, hence, land based transportation. Click on the map above to see ocean operations.
It's pointless having a stunning robot boat if you cannot take it anywhere for testing, or to show anyone at suitable events. Apart from the eco cars that our staff use for everyday transport, we sometimes need to move some hefty scientific gear, crew and show stands, etc, over rough ground. What vehicle do we use for that?
Yup, a Jeep. 4x4 is unbeatable in some situations, especially with the diffs locked, but make sure you don't use it on tarmac in that position. More expensive to run of course and an eco nightmare in terms of carbon output that we had to come to terms with, but if you need to get to those out of the way places, there is only one way. We don't use this vehicle often and are looking for an eco replacement.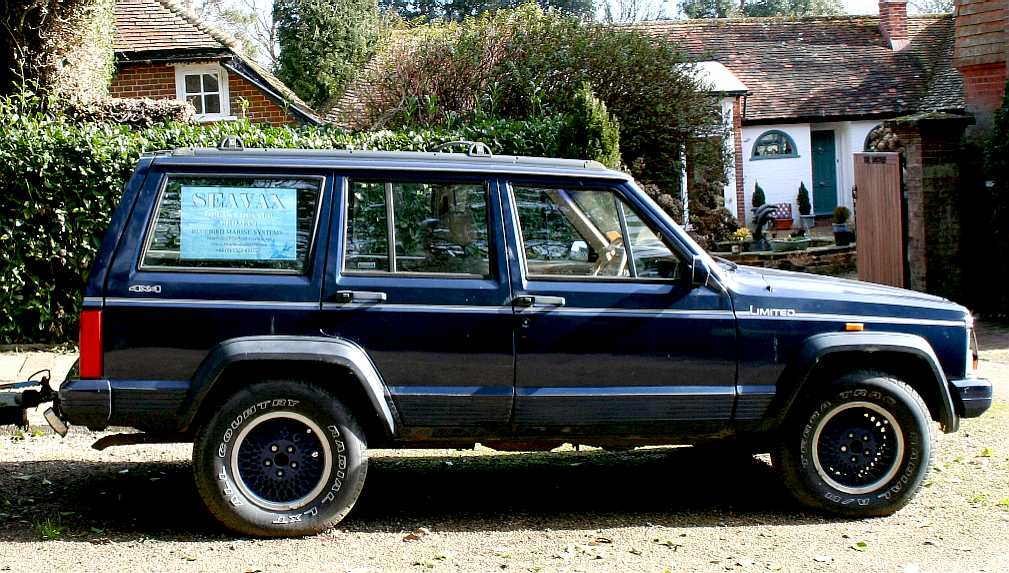 JEEPSTER - When we need to go off-road to isolated locations we can use this trusty Jeep Cherokee, an amazingly robust and reliable 4x4 that has rescued many another vehicle that has got itself stuck in the mud. With thanks to Max Energy and Solar Cola for their generosity. The Jeep Cherokee uses a high powered 4.0 litre fuel injected petrol engine. This style is rapidly becoming a collectable classic - unlike the current trend to jelly-mould bodies - this vehicle says it means business; and it does.
What about electric motoring? There is a lot of common ground between electric cars and boats. In particular, where we will be generating our own electricity on-site using pv panels and a wind turbine, we can charge an electric vehicle and calculate how practical such operation is - then compare that data with our theoretical simulations for the SeaVax. The vehicle we have chosen for such evaluation is the stunning BMW i3. We first saw this car at the Eco Technology Show at the Amex Stadium, Brighton, in June of 2015 thanks to our local Green Growth Platform, operated by the University of Brighton. Not only will we be gathering valuable data, but we will cut our everyday transport bill to virtually nothing. We will be operating this splendid steed for a six-month evaluation. So far (16-7-16) the changeover to charging has been painless. The last time one of our test drivers filled up with petrol, the bill was £2.49. It was almost embarrassing queuing to pay so little - but actually, not - it was a great feeling.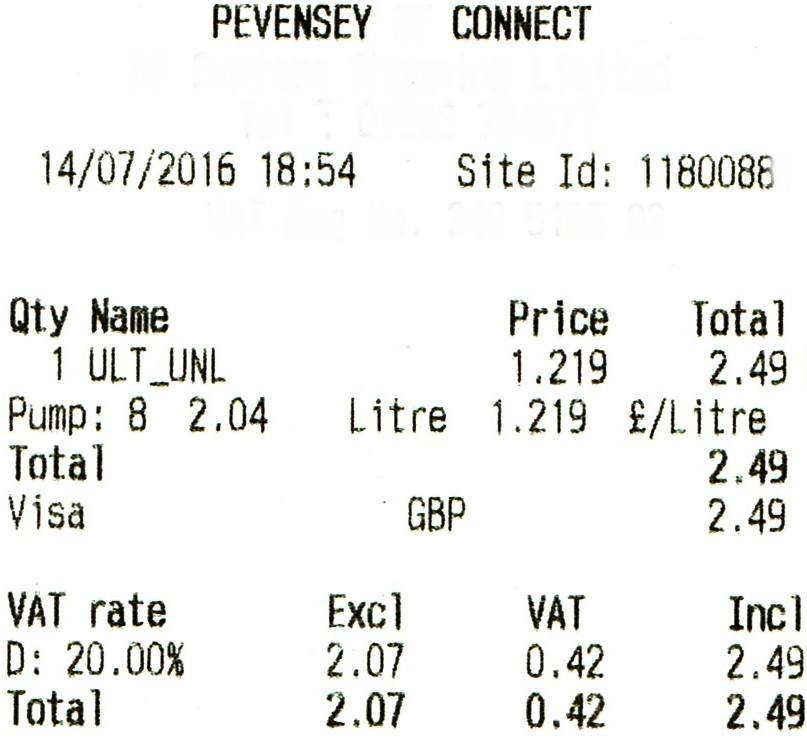 PETROL RECEIPT - No wonder oil companies have been resisting electric cars, with sales this low on fossil fuels they'd soon be investing in renewable energy - or maybe they should? For example, drilling for oil offshore may no longer be a viable commercial risk. What we need is more EV charging points, to encourage motorists to make the change. We also need more value EVs for everyman to be able to afford to clean up their climate changing motoring habits.
We mounted the charging unit on a convenient wall via a waterproof socket designed for outside use, with a dedicated RCD trip in the circuit. Then we ordered a five meter 32amp cable on the off-chance that we may need to charge using public service stations. This car charges at home on a 16amp domestic supply. Obviously, make sure that the ring main you pipe into is sound. Our workshop ring is rigged for welding meaning that charging a car is a doddle.
EV HEAVEN - [RIGHT] As part of our solar and wind powered experiments, we are running a BMW i3, an electric car with outstanding levels of performance and economy. Once you've driven one of these beauties, you won't want to drive a petrol or diesel car again - the acceleration puzzles passengers who wrongly believe that clean motoring is boring - far from it. To overcome range anxiety, BMW have included an onboard generator that kicks in if your lithium battery runs low. You can also program the generator to come in earlier to preserve pure electric range. For example, if we want to drive to London and cruise the city clean to avoid the congestion charge, we can drive up on the generator and then switch to electricity for around town. It is much more versatile than that of course and it's all controlled by you, via an onboard computer. [LEFT] The standard gray color scheme needed a makeover for the SeaVax project. The vinyl wrapping of this i3 was sorted for us by Signtek in Eastbourne using printed 3M films. Copyright photograph 1 November 2016 Bluebird Marine Systems Ltd, all rights reserved. You will need the permission of BMS Ltd to reproduce this picture.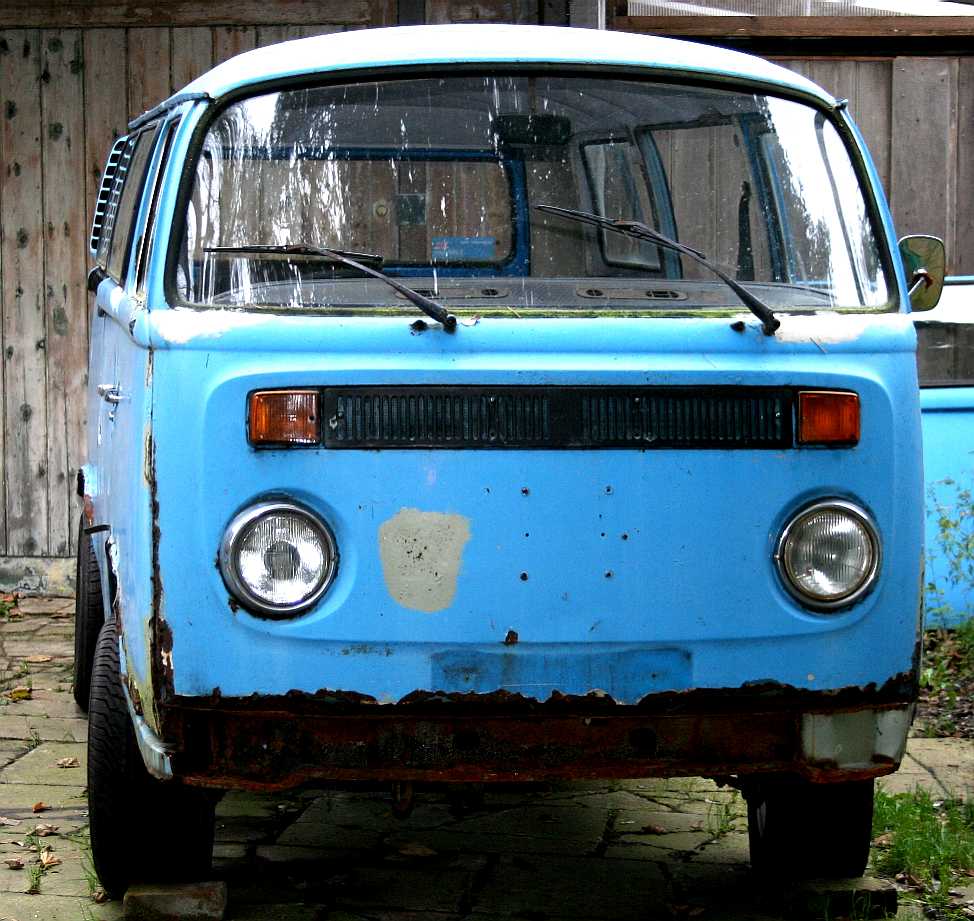 TOUR BUS - We've also been offered the use of a VW surfing bus for "Ocean Plastic Awareness" road shows, with kind permission of the Kismet Girls Trust. This wagon, though sound mechanically, needs some serious TLC on the bodywork and paint front. Worth it though, because camper vans are symbolic of the earth movement, also made famous by Joss Stone - a great fan of Volkswagen campers. Where will the funding come from for these promotions? The Volkswagen van uses the same air cooled 4-cylinder boxer engine as the famed Beatle designed by Professor Ferdinand Porsche.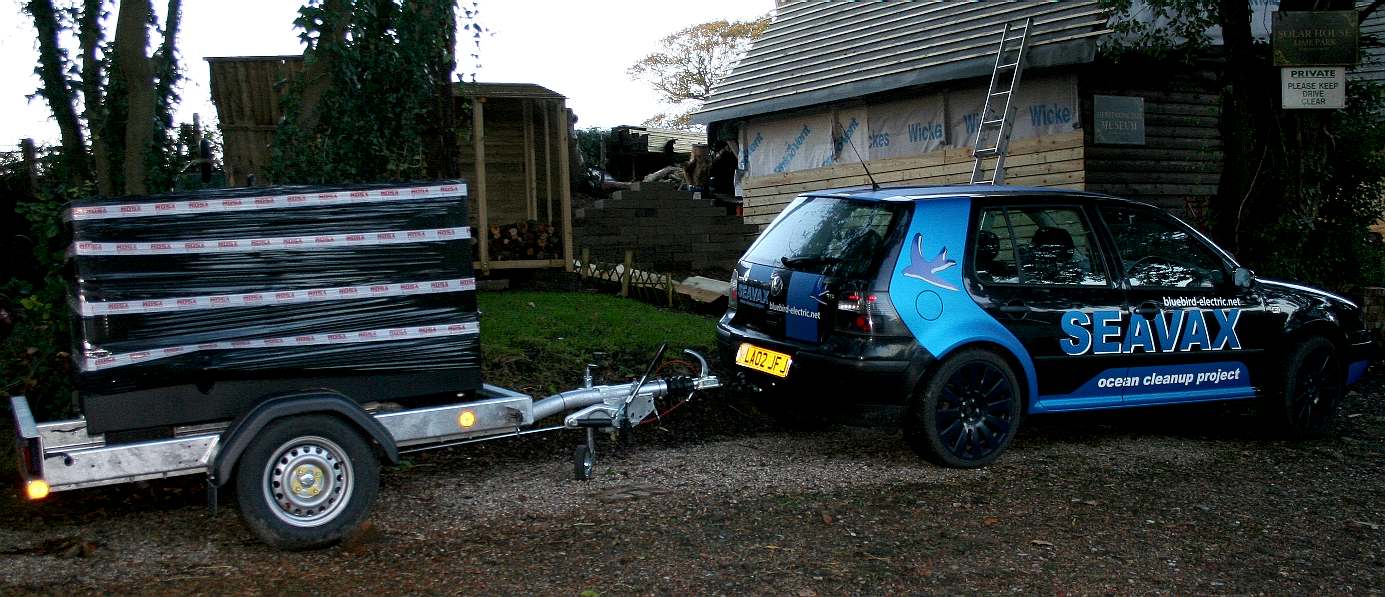 WELDING RIG - This is our welding rig. We needed a portable generator capable of powering our three and single phase welders on site, during the assembly of the AmphiMax and SeaVax vehicles. The Golf seen here is suitable for transporting the diesel gen-set to any launch site by road, when a 4x4 would be needed to position it on rough terrain. Unfortunately, the i3 is not suitable for towing, but can carry reasonable loads in the boot space. We managed 6 bags of sand with no problems.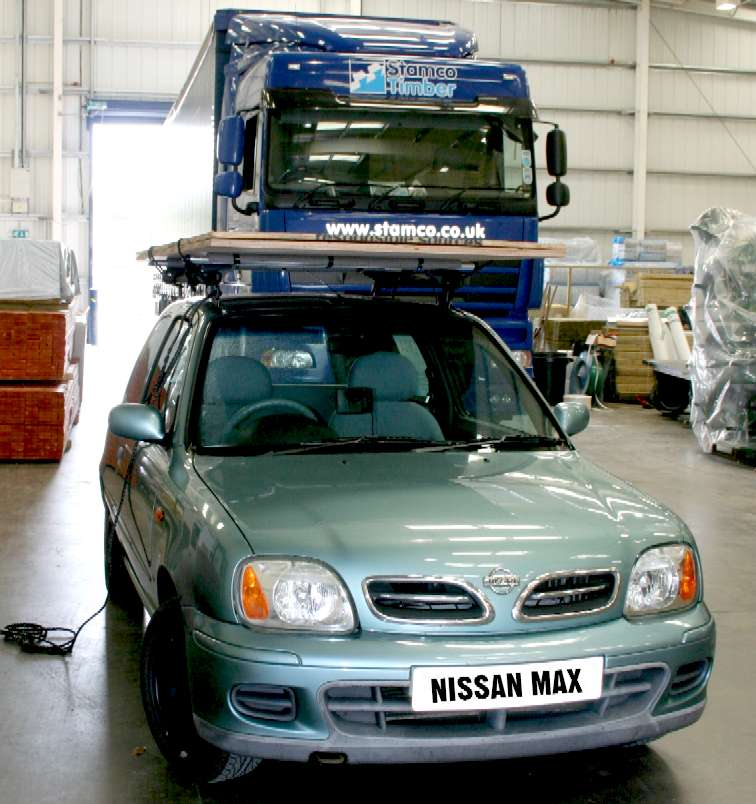 SUPER MINI - The Nissan Micra is not renowned for its versatility and indeed without modification the two-door version is pretty much useless for carrying heavy loads. Roof racks that are available from stockists such as Halfords only affix to the front door frame opening, meaning that the rear section only rests on the roof via a soft pad. The solution was to tailor make a rig that uses the channel running from front to back, that has several folds of steel spot welded, making a very strong anchor point. Four uprights were bolted to this channel, with a front to rear runner, onto which commercially available aluminium cross beams can be tightened onto.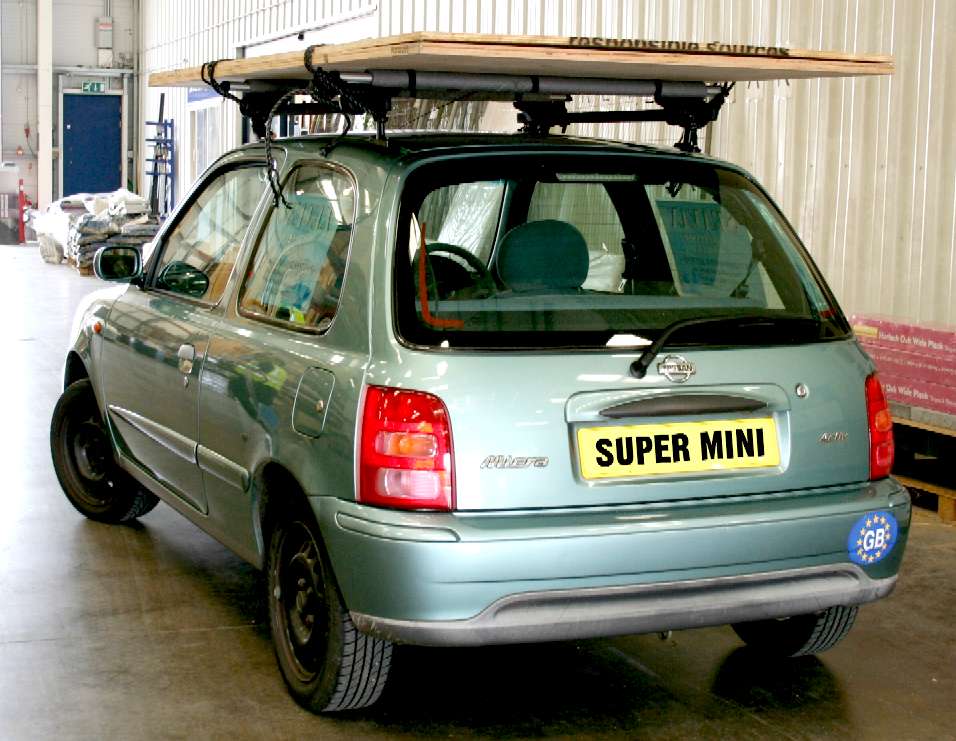 MINI GOLIATH - The proof is in the pudding. You can see from the above photograph that two 8' x 4' x 1" sheets are easily carried. We tried four sheets without any problems. The limiting factor in this case was the cross-beams, bought from Lidl for a very reasonable £29. The load carrying capacity is quoted as 90kg. This item is manufactured by F.LLi Menarbo in Italy: www.flli-menabo.it dF.lli Menabò Srl - Via 8 Marzo, 3 - Zona Industriale Corte Tegge - 42025 Cavriago (RE) Italy. Tel. +39 0522 942840 - Fax +39 0522 942948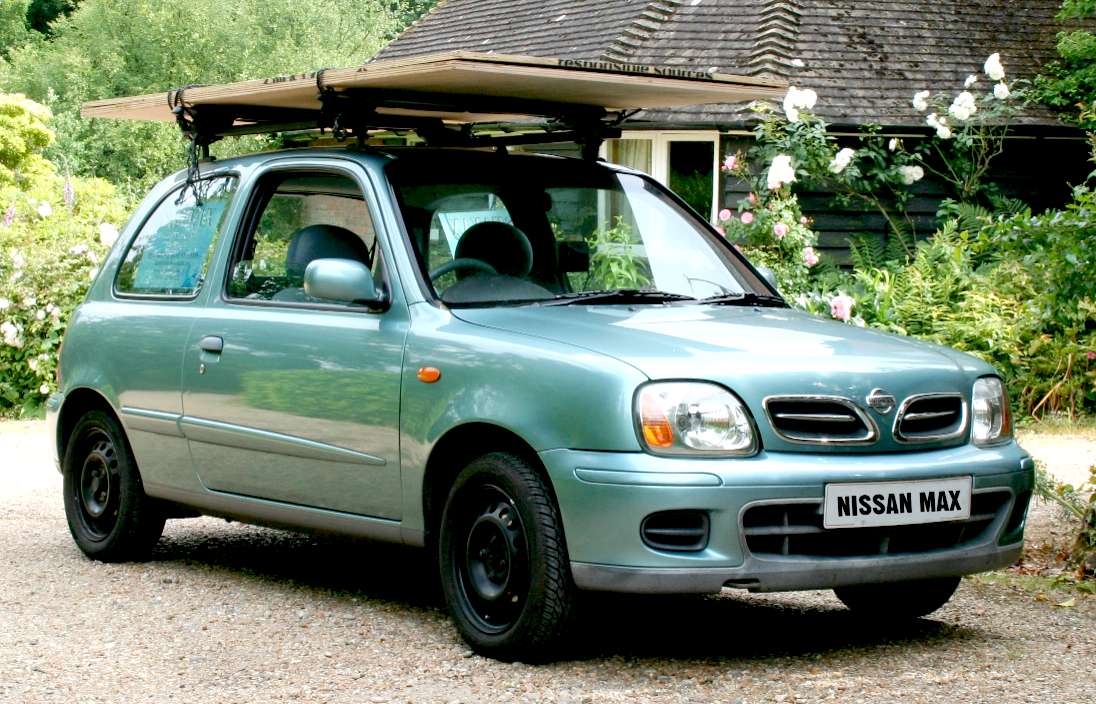 CLASSIC - The super-mini is seen above loading up at Stamco in Eastbourne, then delivering the plywood to our country workshops. Stamco has consistently provided quality timber for various projects. The staff are always helpful and friendly. Another point about the Nissan Micra. They are reliable with a bullet-proof DOHC engine and very low CO2 emissions. Provided they are serviced regularly you can expect at least 150,000 miles of motoring before retiring. The chain drive to the camshafts adds to the long service life, where typically, a rubber cam belt on most modern engines needs replacing every 30-50,000 miles.
ROAD SHOW, PUBLIC AWARENESS EVENTS
If we can secure the funding, we plan to mount a tour of the UK to show the SeaVax to interested groups and corporations. We'll need the above vehicles in tip, top condition for these road shows.
If anyone who knows a bit about vehicle restoration, or who might be able to donate paints, etc, might be in a position to give us a leg up, we'd be pleased to hear from you.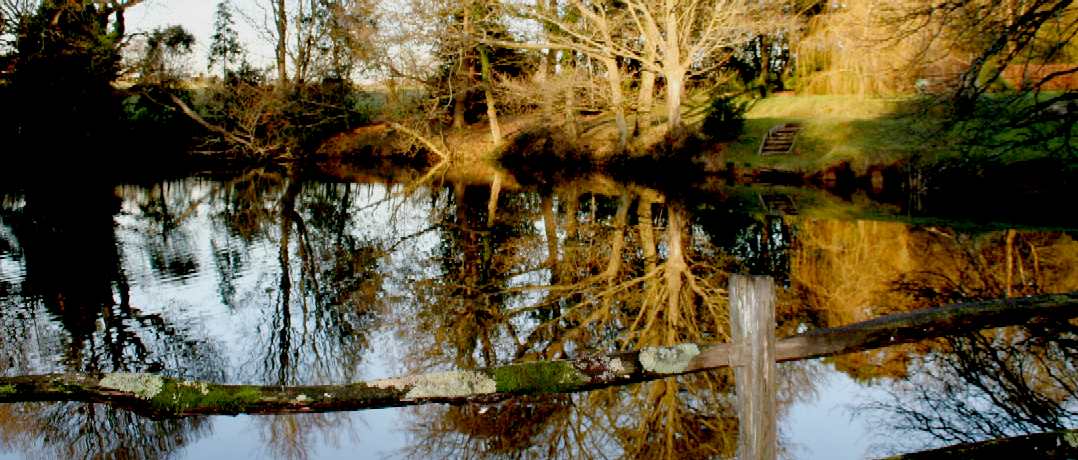 PRIVATE TRIALS - We use two secure (controlled) locations to test our vessels in Sussex, in private. The picture directly above looks for all the world like Lake Dumbleyung in Australia in this light. Lake Dumbleyung is where Donald Campbell set the first of his unbeatable double achievement (land and water world speed records in the same year). The SeaVax test model will carry the blue bird legend as seen on our official merchandise.
The top picture is a large pond looking more like a swamp in Louisiana, where the surface is typically calm. When we need more demanding conditions, we use the small private lake in the lower picture, where, as you can see, the surface is a lot more choppy. In the past some of the early development models were tested at Princes Park in Eastbourne, where there is a model boat club and then there is the Sovereign Harbour, now a Premier Marina, which group have been very helpful. The problem with both of these locations is that we cannot test any patent sensitive equipment at a public place, or that classes as disclosure - even when there is nobody about to see anything. That also rules out beaches that are of course open to the public.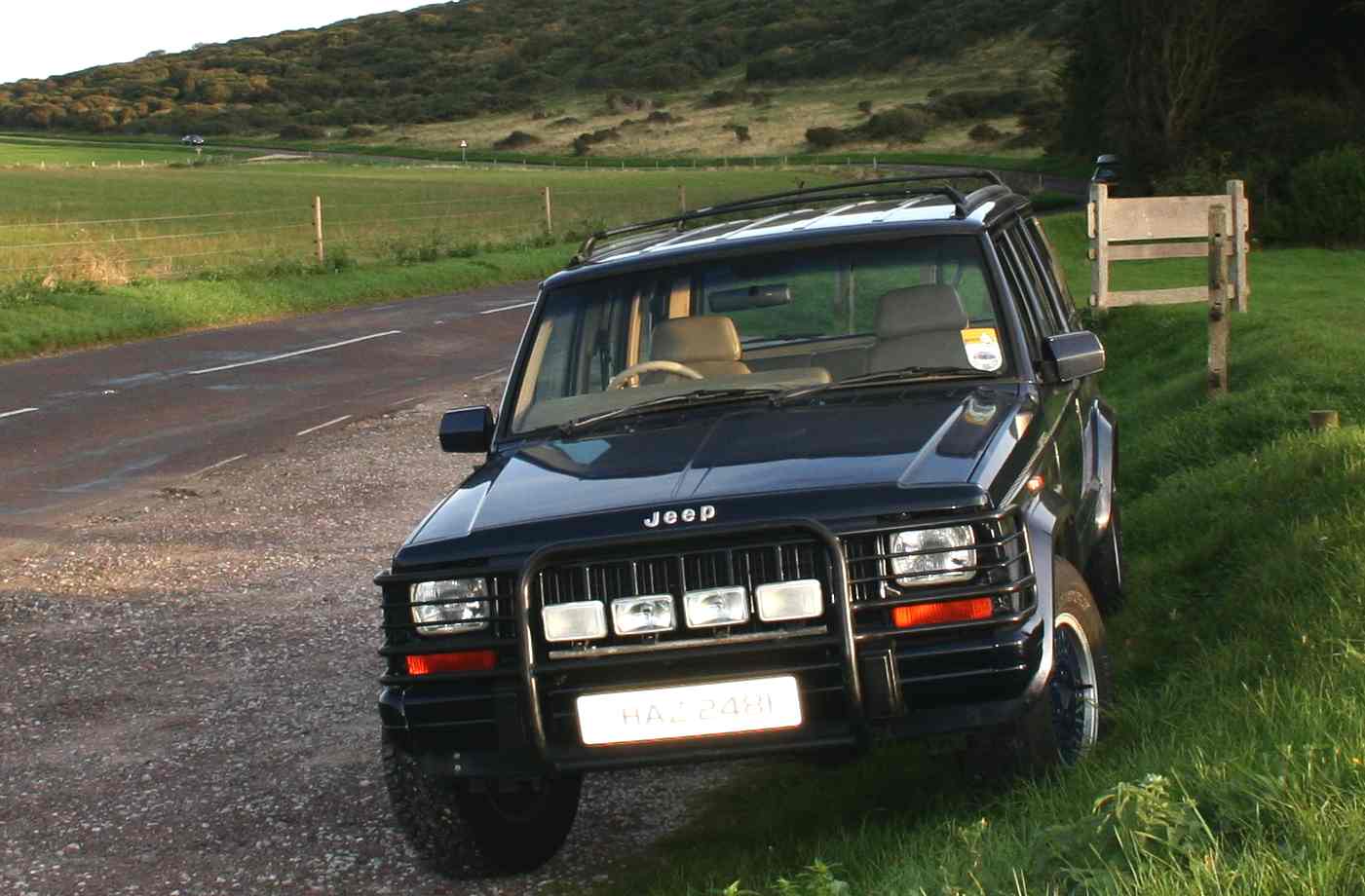 SUSSEX OUTBACK - We lost the grille when one of our friends had a little accident during an event she was organizing. The Jeep was repaired but came back without its ornamental bull bars.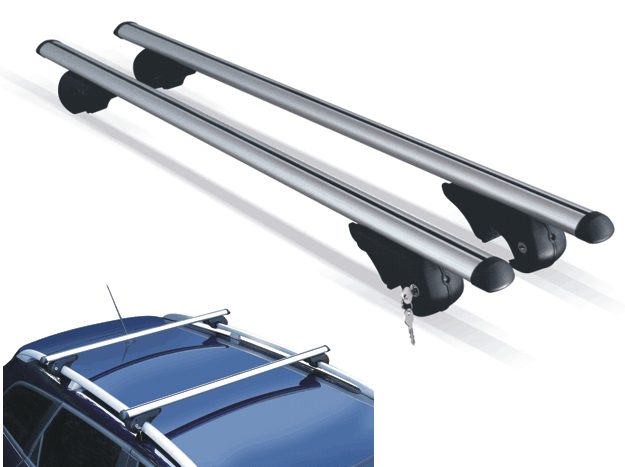 LINKS
vafusa hydrocyclone separators
Vortex depollution products shredders pet bottle perforator
http://www.jeep.co.uk/
http://www.porsche.com/
http://www.volkswagen.co.uk/
http://www.nissan.co.uk/
http://www.flli-menabo.it
http://stamco.co.uk/
http://www.lidl.co.uk/
http://www.halfords.com/
http://www.vortexdepollution.com/products/shredders/shredders/pet32-perforator
http://www.forrec.eu/dual-shaft-shredders
http://www.machinerydata.com/PlasticLumber.htm
http://www.ksb.com/giw-en/
http://www.hydrocyclone.com/
http://en.wikipedia.org/wiki/Hydrocyclone
https://www.vafusa.com/hydrocyclone-separators.htm
Youtube
ACIDIFICATION - ADRIATIC - ARCTIC - ATLANTIC - BALTIC - BERING - CARIBBEAN - CORAL - EAST CHINA
ENGLISH CH - GOC - GULF MEXICO - INDIAN - IRC - MEDITERRANEAN - NORTH SEA - PACIFIC - PERSIAN GULF - SEA JAPAN
STH CHINA - PLASTIC - PLANKTON - PLASTIC OCEANS - SEA LEVEL RISE - UNCLOS - UNEP WOC - WWF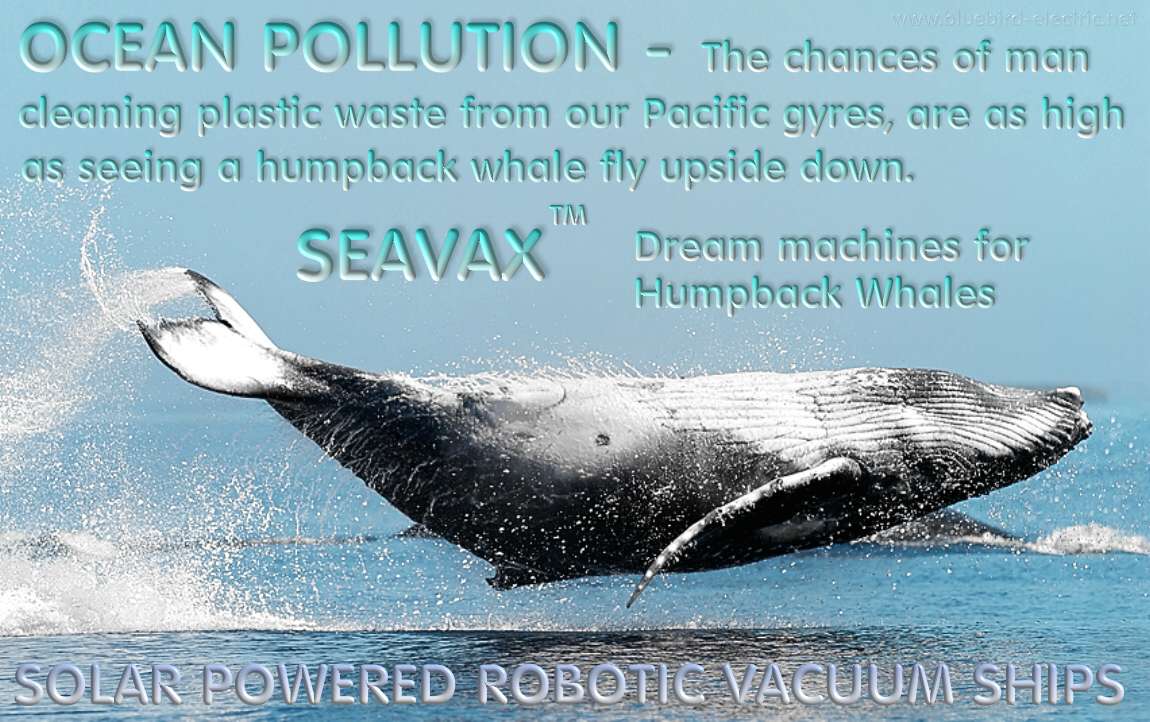 PLASTIC PACKAGING - Our love affair with plastic is choking the oceans. Once people know about it, they want to stop it. But how? The next question is who? Obviously, if any of the researchers involved so far had come up with a solution, they would have sorted it years ago. We are a practical think-tank fresh to the issue and without a budget. We hope to be able to collaborate with other marine organisations that are funded for this work, or who have funds to investigate viable projects. You cannot donate to us directly on this site, but we hope to identify partner sites shortly where you can support a project much like that proposed herein, or better still, our own practical experiments. Volunteer careers.