Tuna that is dolphin friendly only happened because shoppers refused to buy the fish unless their was an assurance to that effect. What about ocean friendly plastic?
JUNE 2014 - IT IS OUR DUTY TO ACT NOW: WWC AND FAO UNITE TO COMBAT FOOD & WATER SECURITY
The World Water Council (WWC) and the Food and Agriculture Organisation of the United Nations (FAO) have agreed to increase their collaboration amidst growing concerns about global water and food security.

The two organisations will expand their joint activity in areas including technology development, education of water professionals and promoting sustainable cooperation between water and agriculture sectors.

Both groups are seeking to address fears that future water shortages could lead growing to local and regional tensions. Crucially, they plan to cooperate in activities designed to put water security higher on the political agenda and mobilise political will to fight against water scarcity, hunger and poverty.

WWC's president Benedito Braga stressed the necessity of major changes in policy and management and the need for action from governments around the world. "With FAO, the WWC will support and encourage governments to act in favour of water and food security to fight against hunger and poverty," he said.

FAO's director-general José Graziano da Silva added: "The recently-released working group reports of the Intergovernmental Panel on Climate Change (IPCC) present compelling evidence on the threat that climate change poses to food security. It is our duty to act now."

The partnership between the WWC - which has more than 300 member organisations - and the FAO - which consists of 194 member nations - will look to address pressing issues ranging from crop water productivity and water conservation to eradicating hunger and driving political action. The two organisations are planning their first major joint activity at a High-level Panel on Water for Food Security, led by the FAO, to be held in the Republic of Korea in April 2015.

TAKING THE INITIATIVE

This new agreement comes amidst growing awareness about the threat of water scarcity by the business community. Last September, edie reported that 500 million people could be at risk from a lack of water, even if global warming is limited to 2°C above pre-industrial levels.

Meanwhile, a number of major multinational food companies have stepped up efforts to improve water sustainability. Earlier this month, Coca Cola announced that it was on track to become 'water neutral' by 2020, replenishing 108.5 billion litres of water. That is great news of course, but what about plastic bottles in the oceans? We are sure that they are thinking about this.

Nestlé has also committed to a 40% water reduction across EU operations with executive vice president Nandu Nandkishore predicting that water will soon become the most precious commodity in the world.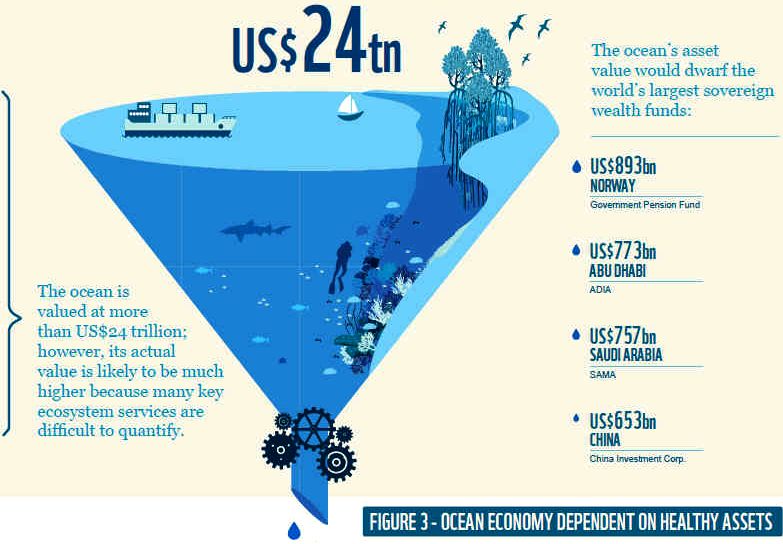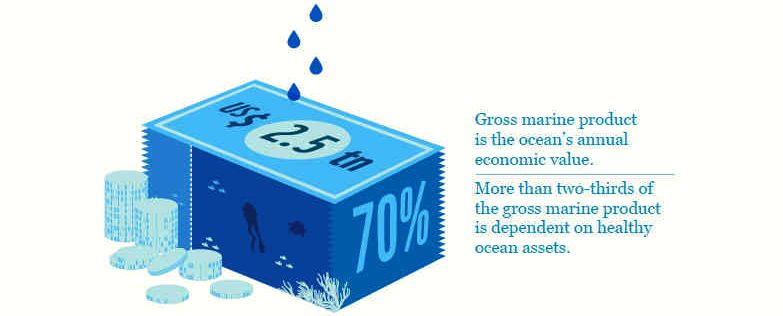 FIGURE 3 - The ocean economy is dependent of healthy assets.
WWF EIGHT STEPS TO RESTORE THE "SHARED WEALTH FUND" OF THE OCEAN:
ACTION 1 Governments must embrace the Sustainable Development Goals, with their strong targets and indicators for the ocean, and commit to coherent policy, financing, trade and technology frameworks to restore and protect ocean ecosystems as part of the UN Post-2015 Agenda process.
ACTION 2 Leaders must address the serious problems of ocean warming and acidification. We must listen to science and make the deep cuts in emissions that will prevent further increases in dangerous climate change. It is vital that the world signs on to an ambitious international agreement in Paris in December 2015 (COP21) that will allow the rapid decarbonization of our
economies and societies.
ACTION 3 Coastal countries must deliver against the agreed target for at least 10 per cent of coastal and marine areas to be conserved and effectively managed by 2020, with an increase to 30 per cent by 2030. This is not just about the extent of area protected; it is about establishing ecologically coherent, representative networks of marine protected areas that help ensure the
strongest outcomes for biodiversity, food security and livelihoods.
ACTION 4 Habitat protection and fisheries management must go hand in hand. Institutional arrangements for managing the ocean should reflect the fact that an integrated approach for ecologically managed fisheries must focus on ecosystem resilience and function, as well as economic and social well-being.
ACTION 5 Global crises require global solutions. Given the transboundary nature of the ocean, we need appropriate international mechanisms for negotiation and collaboration to ensure its sustainable management. Formation of a "Blue Alliance" of concerned maritime states will provide leadership and build the case for a rapid and comprehensive set of actions on behalf of the ocean. Such a coalition could cultivate international will and foster the shared global responsibility and informed decision-making that are crucial when it comes to ocean resources. It will also be important to establish a global fund to support countries that have fewer resources and are more
vulnerable to the impacts of ocean degradation.
ACTION 6 Appropriately structured public-private partnerships that take into account the well-being of communities, ecosystems and business have the potential to revolutionize how sectors work together sustainably. Enabling a network of such cross-sectoral partnerships (public, private and community) to share ideas, solutions and blueprints for sustainable practices will ensure that even the least developed countries will have access to the necessary resources.
ACTION 7 Communities and countries must develop complete, transparent and public accounting of the benefits, goods and services that the ocean provides. Valuing the ocean's assets is vitally important to helping inform effective decision-making.
ACTION 8 There is a need for an international platform to support and share ocean knowledge through which problems can be understood, and solutions and methodologies evaluated and applied. Such a platform must be interdisciplinary and informed by biological, social and economic data. This platform will build capacity and improve access to critical information and expertise.
These eight actions offer a clear plan for reviving the ocean economy. This year, 2015, is particularly important and opportune to forge global leadership and investment for the ocean. In 2015, two historic international agreements could be struck with provisions that have the potential to arrest the decline in ocean health, and shift toward a trajectory of ocean restoration. The year also marks an important opportunity for countries to harness the growing momentum on ocean conservation and sustainable use, and collectively make clear commitments on habitat conservation.
The WWF report acknowledged and builds on the work of other institutions engaged in ocean conservation including the Global Partnership for Oceans convened by the World Bank, the Global Ocean Commission and others.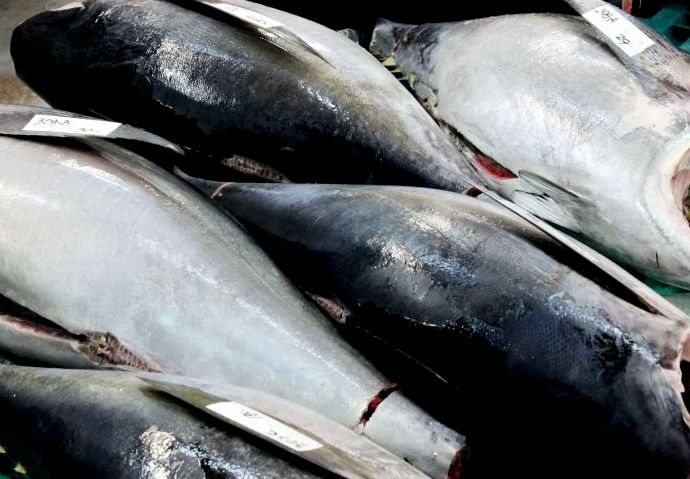 Each year fish stocks decline, while world population increases. It's not rocket science, it's basic economics - we need to boost the health of our oceans, starve, or face another world war - as warring factions fight for the fishing rights of third world and other states less able to defend themselves.
EARTH HAS LOST 50% OF WILDLIFE IN LAST 40 YEARS
The number of wild animals on Earth has halved in the past 40 years, according to a new analysis. Creatures across land, rivers and the seas are being decimated as humans kill them for food in unsustainable numbers, while polluting or destroying their habitats, the research by scientists at WWF and the Zoological Society of London found.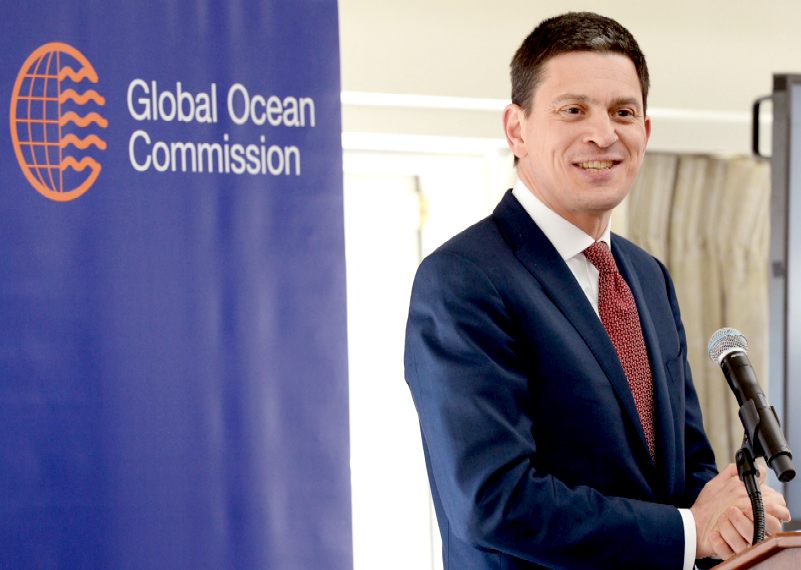 DAVID MILIBAND - As co-chair of the Global Ocean Commission, David is on the International Rescue Committee, a group that shares many of the aims of the World Ocean Council.
UPCOMING WOC AND RELATED EVENTS
SUSTAINABLE OCEAN SUMMIT 2015 9 - 11 NOVEMBER 2015 SINGAPORE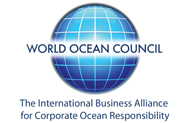 WORLD OCEAN COUNCIL
3035 Hibiscus Drive, Suite 1
Honolulu, Hawaii, USA 96815

Phone: +1 808 277-9008

Paul Holthus, Founding President/CEO
Email: paul.holthus@oceancouncil.org
Leslie-Ann McGee, Programs Director
Email: la.mcgee@oceancouncil.org
WOC-RELATED EVENTS - "Sea Asia 2015" Singapore, 20-22 April 2015
"World Ocean Summit 2015" - Cascais, Portugal, 3-5 June, 2015
BLUE ECONOMY; BLUE GROWTH

The 'blue economy' is nascent and not yet clearly defined, but it offers a vision of the ocean and coasts as a new source of economic growth, job creation and investment. Viewed narrowly, this could simply mean the beginning of a new and intensified phase of conventional economic activity. Yet a more expansive interpretation sees a blue economy in which economic opportunity is balanced by responsible investment in a sustainable ocean economy - a 'win-win' scenario where the private sector, acting through enlightened self-interest, is a catalyst for both economic development and environmental protection. In this, slightly rose tinted vision, the blue economy is in itself a source of opportunity, investment and growth - or so world leaders hope, where they are obvioulsy not prepared to lead themselves.

World Ocean Summit will convene more than 250 global leaders from various sectors with direct interests in the oceans, hoping to ignite a constructive dialogue on solution.
LINKS & REFERENCE
CNN news 2015 April 23 opinions lambertini ocean economy
World Wildlife Fund reviving the oceans economy the case for action 2015
The Guardian environment 2014 September earth has lost-50 percent of wildlife in 40 years wwf
Al Jazeera news 2015 April wwf report warns danger oceans
Biodiversity connections wordpress sustainable ocean summit-2015-2-4-Nov Singapore
http://www.oceancouncil.org/
http://www.pml.ac.uk/Media_and_events/Events/World_Ocean_Council_%28WOC%29_3rd_Sustainable_Ocean_Su
http://ioc-unesco.org/index.php?option=com_oe&task=viewEventRecord&eventID=1610
http://www.economistinsights.com/sustainability-resources/event/world-ocean-summit-2015
http://www.fao.org/
http://www.worldwatercouncil.org/
http://www.theguardian.com/environment/2014/sep/29/earth-lost-50-wildlife-in-40-years-wwf
http://www.aljazeera.com/news/2015/04/wwf-report-warns-danger-oceans-150423142317932.html
http://www.ibtimes.co.uk/wwf-ocean-important-business-asset-24tn-economic-value-quickly-deteriorating-1497832
http://theterramarproject.org/thedailycatch/worlds-seventh-largest-economy-headed-toward-collapse-the-ocean/
http://edition.cnn.com/2015/04/23/opinions/lambertini-ocean-economy/
https://www.worldwildlife.org/publications/reviving-the-oceans-economy-the-case-for-action-2015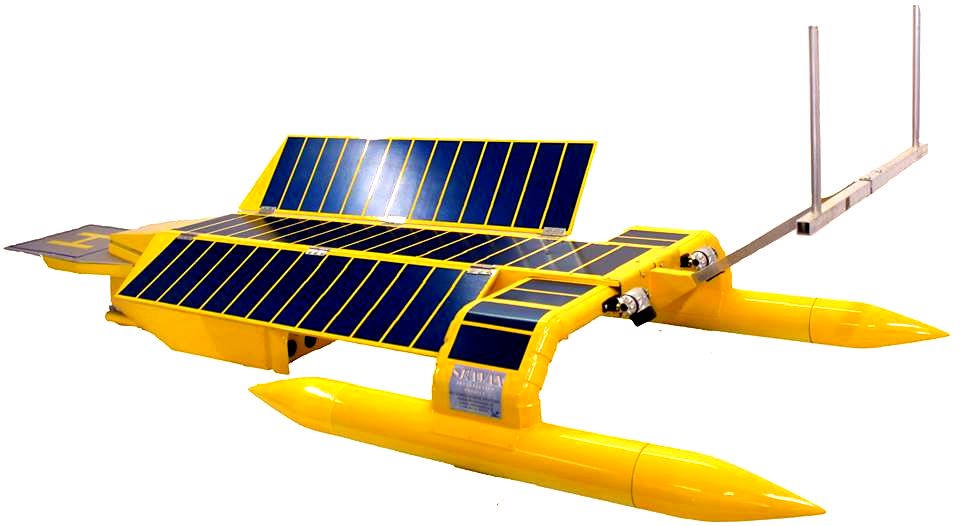 A SEAVAX DRONE - This is a raw proposal for a robot ship that is designed to vacuum up plastic waste from the ocean based on the Bluefish ZCC concept. The vessel is solar and wind powered - and shares component with other ZCC variants. The front end (right) is modified so that there is a wide scoop area, into which plastic waste is funneled as the ship moves forward. The waste is pumped into a large holding bay after treatment, then stored until it can be off-loaded. The front of the ship sports two large wind turbines that generate electricity in combination with deck mounted solar panels to power the onboard processing machinery. The system can be semi-autonomous, such that in robot mode they vessel alerts and operational HQ to any potential problems and shares information as to progress for stake holders. The entire cleanup mission can be controlled from land, with visuals and data streams. A SeaVax ship would operate using a search program called SeaNet.
ARCTIC - ATLANTIC - BALTIC - BERING - CARIBBEAN - CORAL - EAST CHINA - ENGLISH CH - GULF MEXICO
GOC - INDIAN - MEDITERRANEAN - NORTH SEA - PACIFIC - PERSIAN GULF - SEA JAPAN - STH CHINA
PLASTIC OCEANS - UNCLOS - UNEP - WOC - WWF