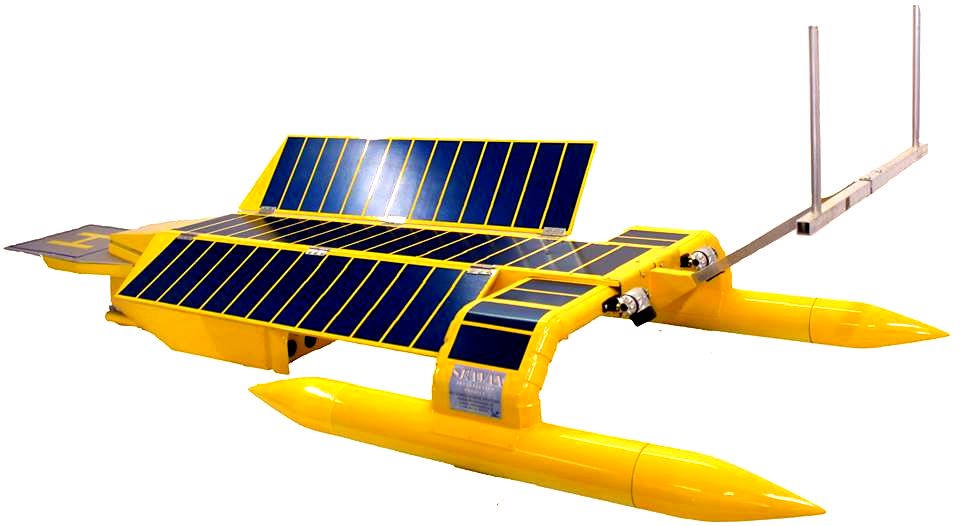 Bluebird Marine System Ltd (BMS) are looking for enthusiastic staff in connection with the proposed Ocean clean up project below and the development of a pre-prototype small ship, based on our 'proof of concept' models.
Business - Help us to develop a business model to clean up the planet. Once our group engineers have built the above vessel, we can secure contracts to clean specific ocean patches. This will involve high level negotiations with organisations worldwide who might be responsible for pollution prevention and sustainable fish stocks. If you would like to learn how to meet such a challenge we would like to hear from you.
Robotics - If you would like to work on the world's largest marine robot and you need work experience, please get in touch. We are looking for students interested in a career in robotics. This may lead to an apprenticeship (subject to funding) and a full time position. Or, you could just walk away having contributed to solving one of the most serious pollution problems created by man.
The boat above is the most advanced autonomous craft yet to hit the water. You could help us develop the solar energy harvesting robotics. Or, you could help us develop the ROV that rescues marine mammals that are caught in fishing nets. There is even a UAV (drone) onboard this ship for advance scouting and video recording of pirates.
Waste Management - Help us to plan our ocean cleanup missions. This includes arranging for harvested plastic to be recycled.
Marine Biology - If you are a student of marine biology interested in solving the problems of ocean plastic collection, while still preserving marine life as far as is possible, please get in touch. You can help us make a difference.
Boat Building - If you are just mad about boats, design, and all things nautical, we would like to hear from you. We are not looking for highly qualified boat builders, we are looking for raw talent - men and women with a passion to make a difference, who are willing to learn and to give to a cause, in order to receive recognition and with funding, contracted staff positions, once the international community realize the potential for this technology.
We are also looking for experienced boat builders who are willing to impart their skills to the next generation.
If this describes you and your goals in life, please CONTACT US by email to find out more about this opportunity and tell us a bit about yourself. Alternatively, you can send us your details and tell us why you would like to work on SeaVax or SeaNet by post:
SeaVax Project Manager
Bluebird Marine Systems Ltd
Solar House, BN27 1RF, United Kingdom
Email: seavax @ bluebird - electric . net
PROJECT FUND RAISING
BMS is looking to partner with potential fund raising collaborators for this exciting project. We can build this craft at a fraction of the cost of typical boat builders, and hundreds of times cheaper than any naval contractor. We are though keen to apply for grants and to launch our own crowd funding initiatives. If you can help us with this, we need you. Rewards will be percentage linked to performance by agreement.
AUTOMOTIVE
We are not looking for staff to develop the Ecostar EV or EuroStations at this time.
EQUAL OPPORTUNITIES
BMS is an equal opportunities company. You do not need special clearances to work with us, as with the military or civil service - we decide involvement based on an assessment of the person and their abilities. You may need to sign a non-competition or non-disclosure agreement, depending upon the areas of your involvement.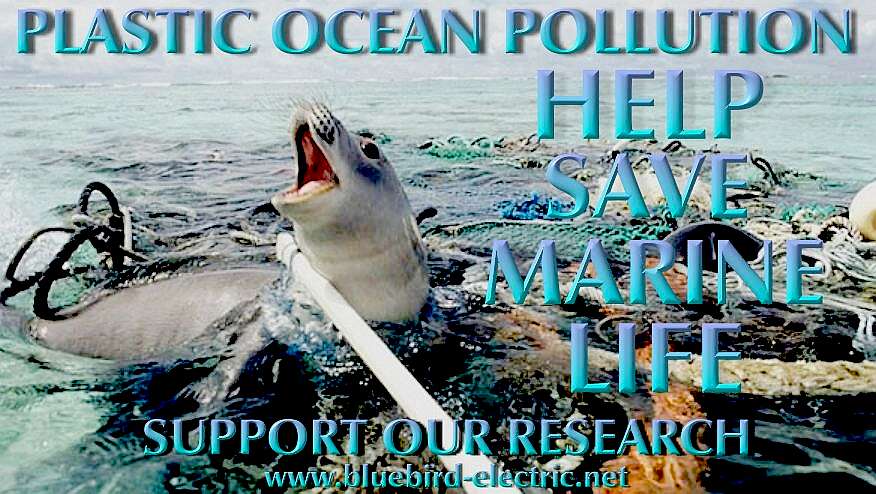 Where investment is invited for commercial ZCC craft, concerning polluted oceans and plastic waste, we are more than interested in collaborating with academics and industry on an "at cost" basis to produce an ocean going vacuum cleaner that we have codenamed SeaVax. Following successful development and trials we might then tender to begin the cleanup process, using our volunteer staff as the base for rewarding careers in ocean science.
LINKS
http://www.gofundme.com/
http://www.theneweconomy.com/awards
http://www.cleantechinvestor.com/
http://www.ev-info.com/ev-technology
http://www.crowdfunder.co.uk/
http://www.newenergyawards.com/forum.html
https://www.kickstarter.com/
https://www.crowdcube.com/
https://www.angelinvestmentnetwork.co.uk/
https://www.fundingcircle.com/
http://www.clean-invest.de/
SeaVax is a blue water cleanup ship that uses several stages of filtration to remove nets and bulkier plastic waste, and to filter plastic from the gyre soups. We hope to develop the concept from our 1/20th scale experimental models (see 1st Autocad prototype above), into the combine harvester of the oceans. Departing from swifter SWASH hull of the Bluefish ZCC, we are using a trimaran configuration that lends itself to the task. As with the ZCC range, this vessel is powered by energy from nature. A combination of solar and wind power provides in excess of 3.5kW per ton to drive the machinery without a drop of diesel in sight. Being autonomous is also a cost saving feature. There are no unions to argue for shorter hours - because no crew is necessary. This means that the ship can be smaller and simpler. No galley or bunks are needed, no chartroom or helm. A dedicated navigation and communications package ensures fleet integration and COLREGs compliance.