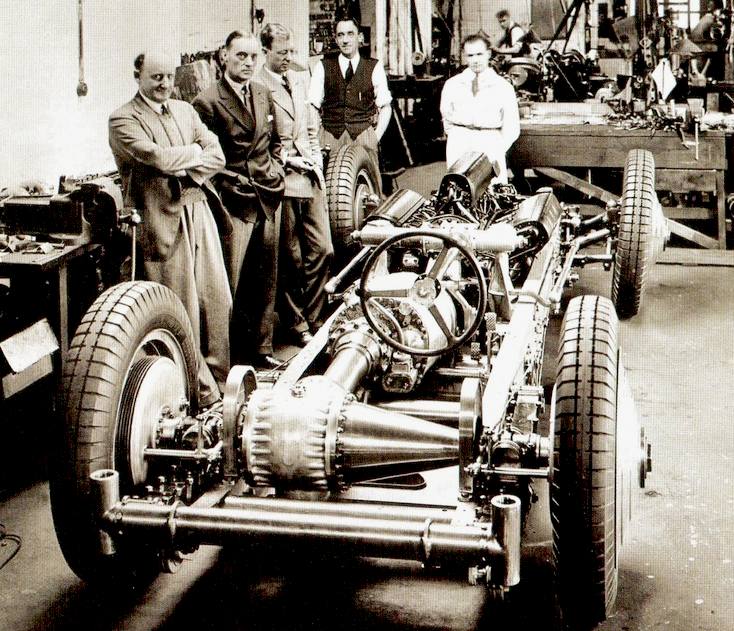 Malcolm Campbell

(second left looking worried) inspects progress with his latest Blue Bird design to feature the Napier Lion aircraft engine.

The Campbell-Napier-Railton Blue Bird was a land speed record car commissioned by Malcolm Campbell after Segrave's Golden Arrow proved it's mettle and outperformed previous Blue Birds.

Clearly Captain Campbell needed a more powerful engine to make his next Blue Bird competitive, with a chassis and transmission to handle it. A supercharged Napier Lion VIID was used, with over three times the power of the previous Blue Bird and a large premium over the Golden Arrow's unsupercharged 900 hp (670 kW) Lion VIIA. This was the first use of supercharging for Land Speed Record cars. Golden Arrow's innovative vertical aerodynamic stabilising fin was also used almost unchanged in shape, another first for Campbell, and who could resist such a telltale sign of speed - even if just for the showmanship.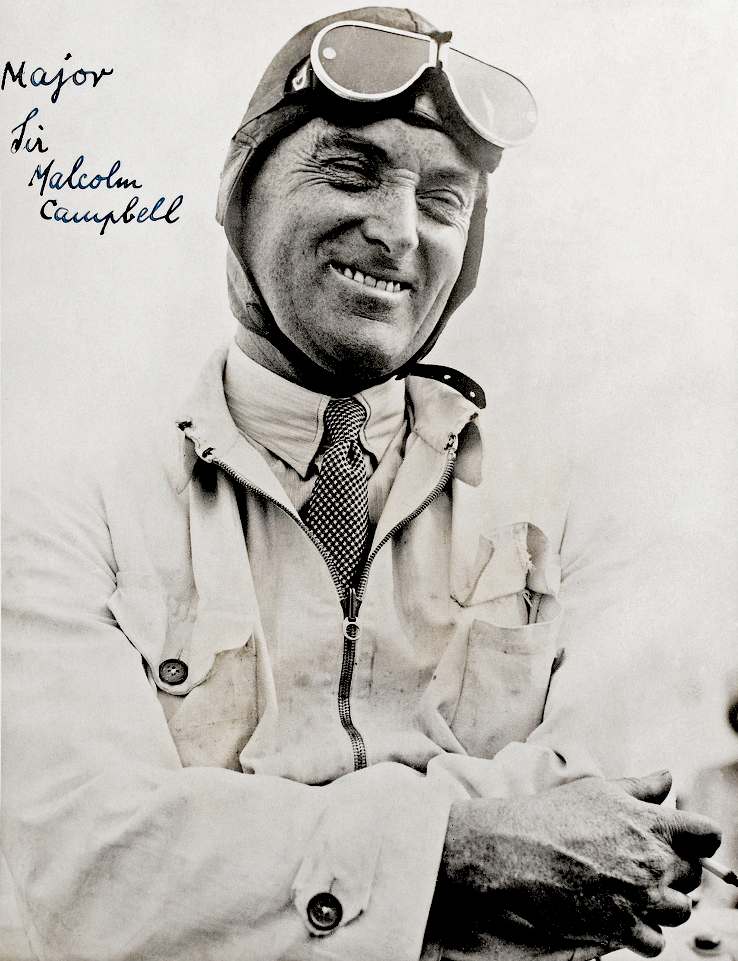 Unfortunately for LSR breaking Segrave was killed in an attempt on the water speed record whilst Campbell was away scouting for new record courses in South Africa. On his return he set off for Daytona with the new Blue Bird, concerned at American challenges to the record. Segrave had, after all, at least been British. On 5 February 1931 he pushed the record to 246 mph (396 km/h), to great popular acclaim. On his return he learned he was to be knighted as Sir Malcolm Campbell. A year later he returned and pushed through to 251 mph (404 km/h). This record stood for another year, until he himself broke it with his next car, the next Rolls-Royce-engined 1933 Blue Bird.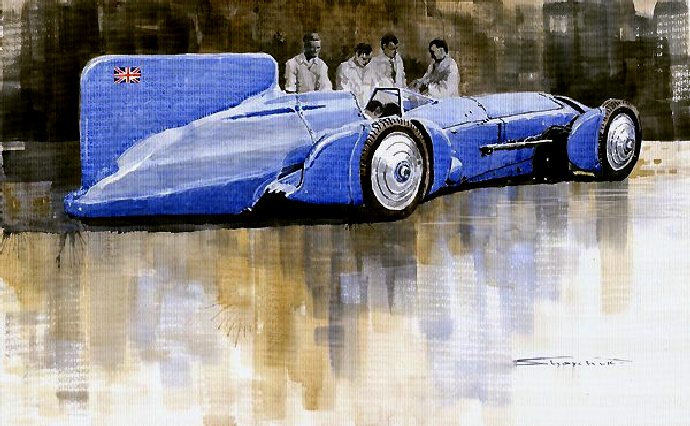 Watercolour on paper 45 x 70 cm - Shevchukart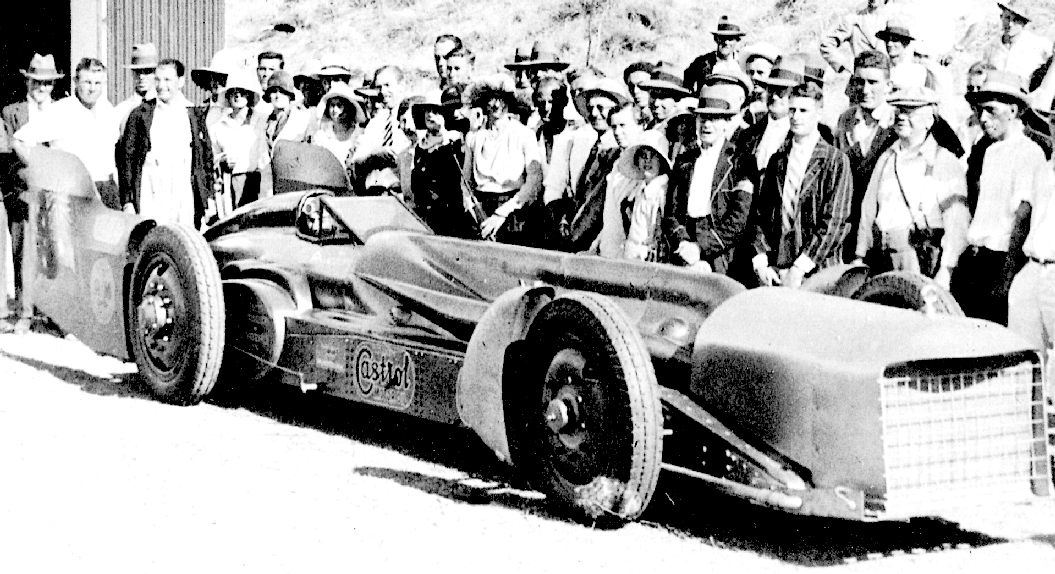 At first glance you might be forgiven for thinking that the car above is the Napier Lion engined Blue Bird. Look carefully and you'll notice that there is a Napier Lion engine under the bonnet, but there are twin tails (seeking to advantage of wheel spat drag and do away with the central after-cockpit fin) and the bonnet is scalloped to fit around the engine, which is not the case in the Blue Bird. The wheel spats are similar in design, but the wedge front end onto which a radiator module has been added, is Golden Arrow. Blue Bird used a virtually identical mechanical layout.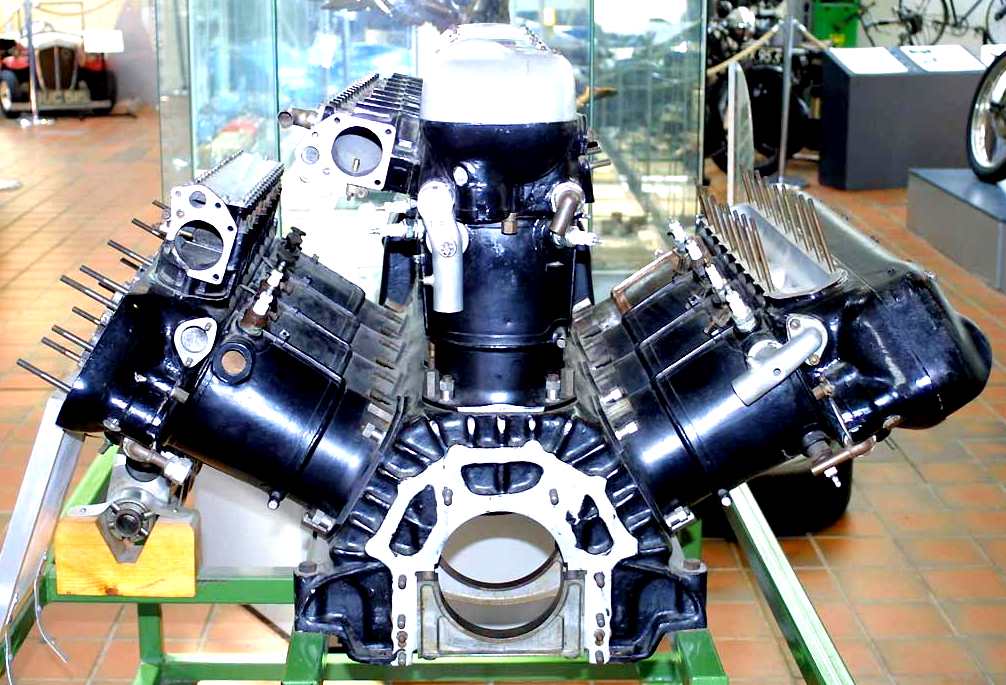 A

Napier Lion W12 aero engine
| | |
| --- | --- |
| Country of Manufacture | Great Britain |
| Engine | |
| Manufacturer | Napier sprint Lion VII Schneider Cup aircraft engine |
| Cylinders | 12 - 3 banks of 4 |
| Bore | 139.7mm |
| Stroke | 130.17mm |
| Cubic Capacity | 23,942cc |
| Compression ratio | |
| Valves | |
| Carburettor | Claudel-Hobson 3 no. |
| Max. Power | 1,350 - 1,450 bhp at 3,600 rpm Centrifugal supercharger |
| Engine Mounting | sub-frame |
| Transmission | |
| Clutch | multiplate Ferodo lined |
| Gearbox | KLG 3 speed constant mesh |
| Ratios | 4.01, 2.27, 1.58 |
| Back axle | offset 7in to enable lower driving seat |
| Type of drive | bevel gear final drive 1.58 to 1 |
| Chassis | Vickers - steel underslung under the rear axle |
| Suspension | Woodhead - 1/2 elliptic springs front 3ft 1in rear 4ft 2 1/2in |
| Shock Absorbers | Hartford shock absorbers - 4 to each axle |
| Steering Gear | Marles - dual. Ackerman action |
| Brakes | Alford and Alder18in dia steel disc with Clayton-Dewandre vacuum servo |
| Wheels | Dunlop steel |
| Tyres | Dunlop 35 x 6in front, 37 x 6in rear |
| Dimensions | |
| Wheelbase | 12ft 2in |
| Track front | 5ft 4in. |
| Track rear | 4ft 2in. |
| Length | 25ft |
| Weight | 71cwt |
| Fuel Tank Capacity | 23 gallons |
| Radiator | Serck honeycomb |
| Bodywork | |
| Manufacturer | Gurney Nutting and Co. Ltd |
| Material | aluminium |
The exquisite lines of the Blueplanet LSR were inspired by Reid Railton and his classic designs for the Napier Lion and Rolls Royce engined Blue Bird LSR cars in the 1930s, the Blueplanet BE3 features instant battery recharging using the patent Bluebird™ cartridge exchange system under license from BMS. This LSR car is also solar assisted. She is designed for speeds in excess of 350mph using clean electricity and could be run at Daytona Beach, Pendine Sands and other historic venues, including Bonneville. To hire the BE3 for your event, please contact BMS and ask for Leslie or Terry. The project team need at least 3 months notice of venues.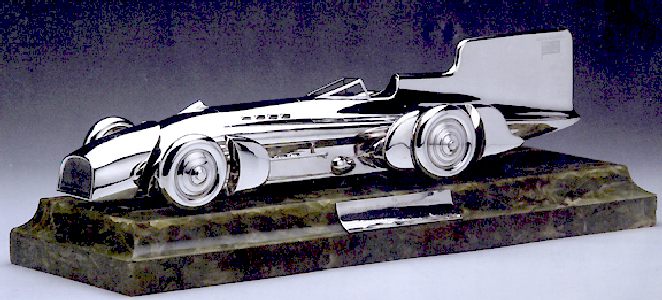 Trophy in silver: Railton Blue Bird Daytona February 1931
LINKS
Campbell-Napier-Railton_Blue_Bird
http://en.wikipedia.org/wiki/Campbell-Napier-Railton_Blue_Bird
http://en.wikipedia.org/wiki/John_Cobb_%28motorist%29
http://en.wikipedia.org/wiki/Railton_Special
http://en.wikipedia.org/wiki/Crusader_%28speedboat%29
http://en.wikipedia.org/wiki/Daytona_Beach,_Florida
http://en.wikipedia.org/wiki/Daytona_Beach_Road_Course
History of the Daytona Beach shore
Bill France, Jr.'s account of races at the track
NASCAR track statistics at racing-reference.info
Account of the 1957 Daytona race from winner cottonowens.com
Speed TV article on Daytona's history
Profile of Ormond Beach's racing history
A - Z OF WORLD FAMOUS RACING CIRCUITS
TAGS
Aintree

Autodromo Hermanos Rodriguez

Autódromo Internacional Nelson Piquet

Autódromo José Carlos Pace

Bahrain International

Barcelona-Catalunya, Circuit de

Bathurst

Brands Hatch

Bremgarten Circuit

Brooklands

Donington Park

Fuji Speedway

Giles Villeneuve

Goodwood

Hockenheimring

Imola

Indianapolis

Knockhill

Korea International Circuit

Laguna Seca

Le Mans

Mallory Park

Monaco

Monte Carlo

Monza

Nurburgring [Nordschleife] (Germany)

Oulton Park

Rockingham

Santa Pod Raceway

Sebring International Raceway

Shanghai International

Silverstone

Snetterton

Spa Francorchamps

Suzuka Circuit

Thruxton

Zandvoort, Circuit Park

Zeltweg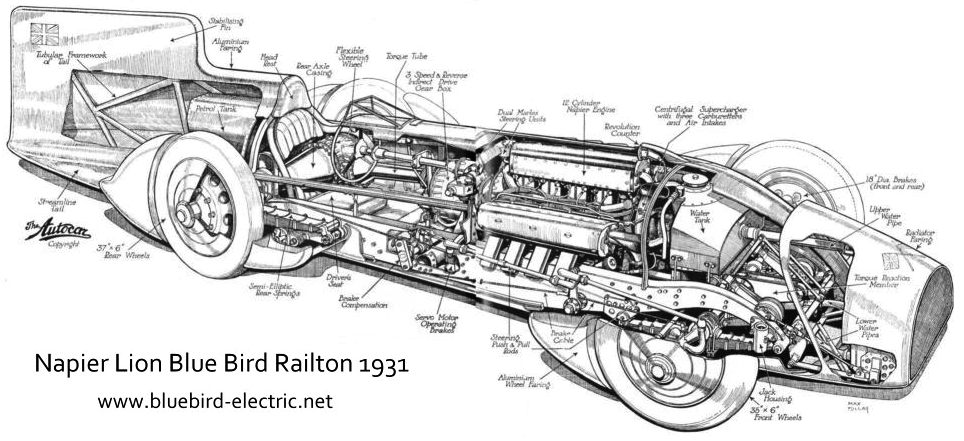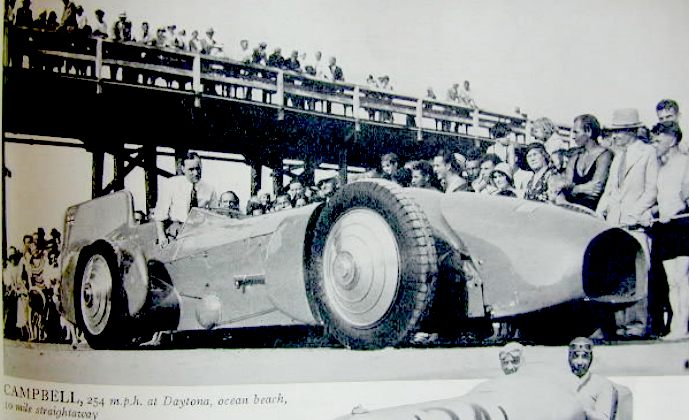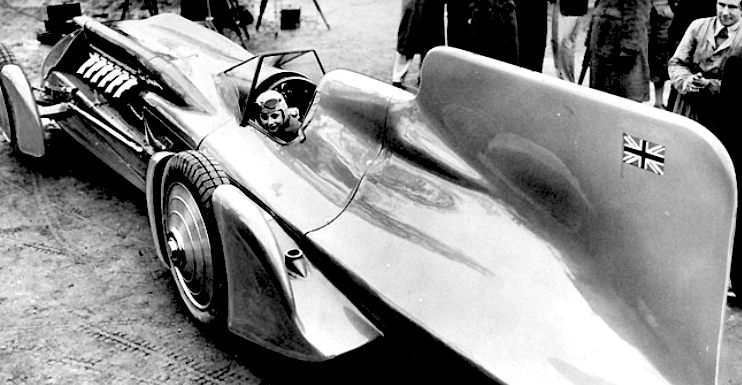 Young Donald doing some unofficial training in the Railton Blue Bird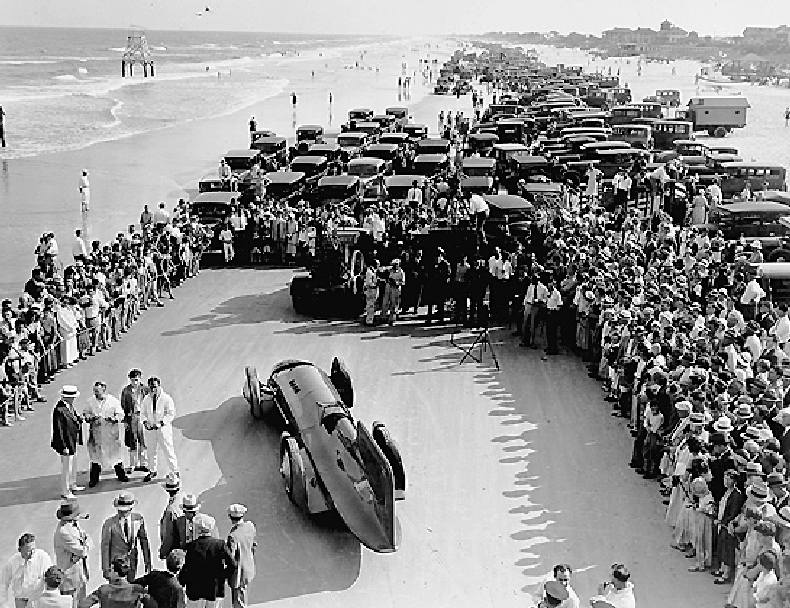 The Reid Railton designed Blue Bird of Malcolm Campbell visits Daytona in 1931. This car features the Napier Lion aircraft engine.
SIR MALCOLM CAMPBELL'S BLUE BIRDS
DONALD CAMPBELL'S BLUEBIRDS