The .....
MAJOR HENRY SEGRAVE

On March 29th 1927 Major Henry Segrave and his Sunbeam 1000 hp Mystery set a world land speed record on the Daytona Beach Road Course, at 203.79 mph (327.97 km/h), peaking at a top speed of 211 mph.
MALCOLM CAMPBELL
Sir Malcolm Campbell was attracted to this promising destination to race his blue painted steeds named: Blue Bird. Thanks to the superb designs of Reid Railton, speed records were set here that have, along with many other famous speedsters inspired new generations to pen a design or two.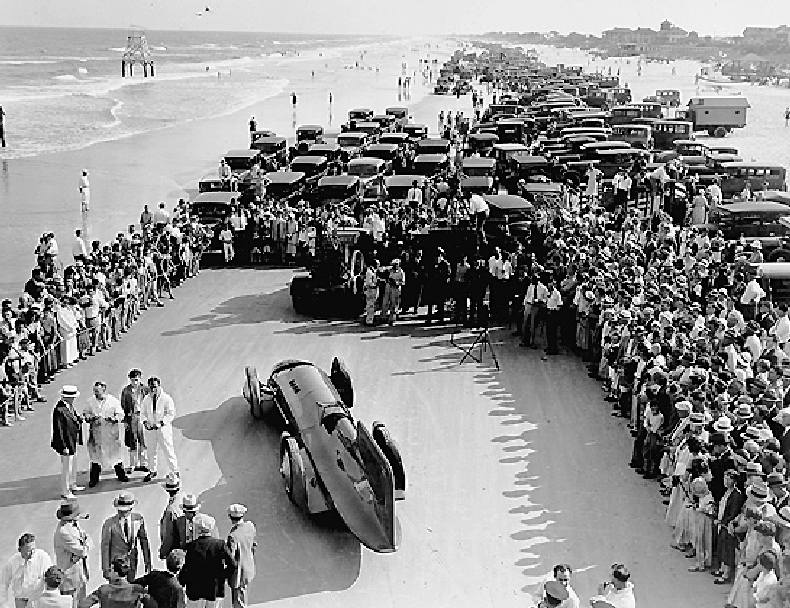 The Reid Railton designed Blue Bird of Malcolm Campbell visits Daytona in 1931. This car features the Napier Lion aircraft engine.
TRACK LAYOUT

The course .....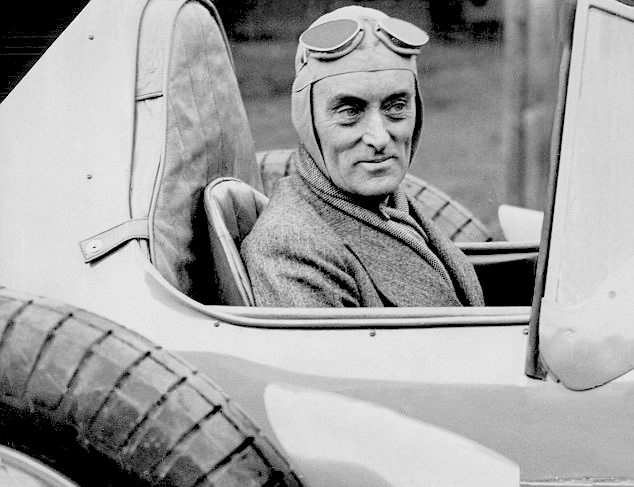 Inspired by Reid Railton and his designs for the Napier Lion and Rolls Royce engined Blue Bird LSR cars in the 1930s, the Blueplanet BE3 features instant battery recharging using the patent Bluebird™ cartridge exchange system under license from BMS. This LSR car is also solar assisted. She is designed for speeds in excess of 350mph using clean electricity

and could be run at Daytona Beach and other historic venues, including Bonneville.

LINKS
http://bluebirdlsr.com/
http://en.wikipedia.org/wiki/Daytona_Beach,_Florida
http://en.wikipedia.org/wiki/Daytona_Beach_Road_Course
History of the Daytona Beach shore
Bill France, Jr.'s account of races at the track
NASCAR track statistics at racing-reference.info
Account of the 1957 Daytona race from winner cottonowens.com
Speed TV article on Daytona's history
Profile of Ormond Beach's racing history
A - Z OF WORLD FAMOUS RACING CIRCUITS
Aintree

Autódromo Internacional Nelson Piquet

Autódromo José Carlos Pace (Brazil)

Barcelona-Catalunya, Circuit de

Bathurst (Australia)

Bremgarten Circuit

Donington Park

Fuji Speedway

Knockhill

Korea International Circuit

Laguna Seca (CA, USA)

Mallory Park

Nurburgring [Nordschleife] (Germany)

Oulton Park

Santa Pod Raceway

Sebring International Raceway

Spa Francorchamps (Belgium)

Suzuka Circuit

Thruxton

Zandvoort, Circuit Park

Zeltweg (Austria - Red Bull)