Martin Rees was previously involved in television production in the United Kingdom, a friend of David Hammond-Williams at the time. He met up with Don Wales and the then project leader, Nelson Kruschandl, in the early days of Bluebird Electric Limited between 1997-98. One such meeting was at the Horseshoe Inn, a hotel and public house at Windmill Hill in East Sussex, just a mile or so up the road from the inventors (then) workshops near the charming village of Herstmonceux. (Windmill Hill is famous for a restored windmill project, backed by the Heritage Lottery Fund to the tune of £500,000)
This was a meeting in connection with some publicity material that was being collected when the BE2 was being built to replace the BE1 designs of Nelson Kruschandl. Neil Carr-Jones was at the time the onboard PR, going on to be involved in the RAC Future Car Challenge from around 2011.
In 2001 Martin Rees, David Hammond-Williams and a new designer, Paul Sparrow, launched another bid to build a world land speed record (WLSR) car for Donald (Don) Wales, for Bonneville Speed Week, at the same time proposing service stations for electric vehicles with battery exchange as set out years before in GB patent 2253379.
Martin Rees and Don (and associates) seem to have generated a whole lot of media buzz in February of 2001 via the BBC, but nothing seems to have come of it that we can track down. Nobody seems to have produced a fully worked out technical study to back up this project. What we mean by this is that there are no published technical drawings or calculations for these vehicles - hence the proposal did not give the impression of any real commitment to any one design concept, rather the opposite. At least nothing seems to have been released to give potential sponsors something to hang their hats on. That is only our impression, and please supply to us any such drawings if they are or were produced - and contained no patent-able IP. If we were being asked to invest in any of these projects we'd like to see more than fancy artwork. The following are extracts of what the media have said.
BBC NEWS FEBRUARY 14 2001 - The new Bluebird E3 electric car will be powered by four wheel-mounted motors effectively harnessing double the power of its predecessor. Frustrated by the confines of Pendine Sands, the project team now hopes to benefit from the vast expanses at Bonneville, USA, where the new car will have a longer run to challenge for the record. First, they must find the necessary sponsorship to build and test the E3 before it is unleashed on Bonneville. Bluebird Electric - with Don Wales at the wheel - hopes to continue the legacy this year or next with another British triumph for the record books. The holders of the current UK record hope to have constructed and tested the new Bluebird E3 in time for a possible record attempt in October at the Bonneville salt lake flats, Utah.
BBC NEWS FEBRUARY 14 2001 - A technology company from west Wales has developed a new commercial system for powering electric vehicles, with the aim of creating hundreds of new jobs. Bluebird Technologies Ltd has focused its attention on the serious mission of turning the multi-trillion car industry on its head.

Based in Pendine, Carmarthenshire, the company has devised a two-pronged approach to the inherent problems associated with electric power. "Dyson has done for the vacuum sector what we are trying to do in ours, finding day-to-day solutions that are cost-effective and reliable," said project manager Martin Rees.

The company is confident that it can put the new technology into production and create "three to four figure employment" within 10 years. Bluebird has drawn on the technology behind its glamourous record-breaking electric cars, using an array of materials and product testing. The company's vision is based round two simple but highly effective breakthroughs.

The development of a pioneering drivechain does away with the need for belts and is seen as the next step forward for electric vehicles. The second concept of Interchangeable and rechargeable batteries is another radical concept that will push back technical boundaries, said Mr Rees. The record breaking cars are constructed out of other futuristic materials - lightweight steel, carbon fibre and plastics - from companies seeking to test their own products.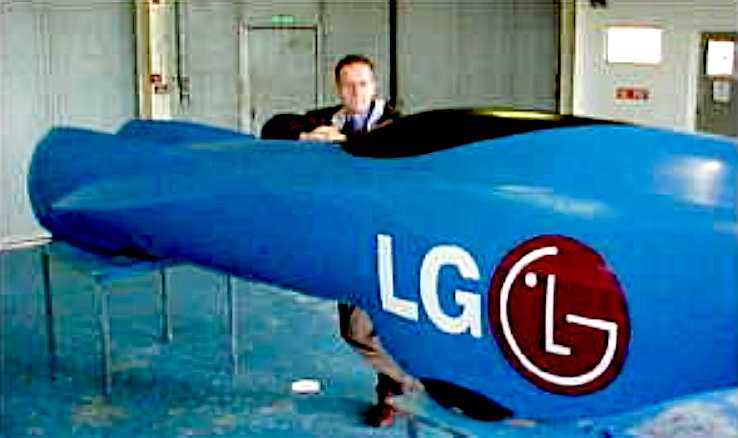 BTL has begun talks with several unnamed companies to commercially develop its ideas and put them into production in Wales. Project director Martin Rees said the company's goal would be to build a new range of commercial vehicles, which would cost just 75p in fuel costs for a journey between Cardiff and Swansea. Mr Rees said companies and organisations could expect to see their transportation costs reduced by up to 75% - a massive incentive for many firms hit by escalating fossil fuel costs. Vehicles would initially be limited to journeys of 50-60 miles and require re-charged batteries.

But Mr Rees said the plan was to work within those constraints and it has come up with battery recharging stations and a range of other simple measures to make electric vehicles commercially attractive. "We have tackled the idea of electrically-powered vehicles in a completely different way," said Mr Rees. "We aim to build bespoke vehicles round the system." Potential clients include local authorities, who would run their own recharging depots for commercial fleet vehicles, where technicians would simply replace spent batteries with recharged ones. The changeover would take no longer than filling up a tank with fuel. "By being creative and innovative, we are taking the thinking behind electric power into different sectors," explained Mr Rees. "We could well be seeing an assembly plant for these vehicles and we envisage three to four figure employment within 10 years. "There are some fine, skilled workers here and I would like to see this benefit the region."
[This is basically the patent (GB2253379) concept of the original BE1 designer Nelson Kruschandl - it would now be illegal to use the trade name Bluebird in connection with battery exchange where a registered trademark is extant, or indeed, the blue bird logo on a land speed record car, for the same reasons, without the permission of the TM proprietors. Note also that Bluebird Technologies has been wound up.]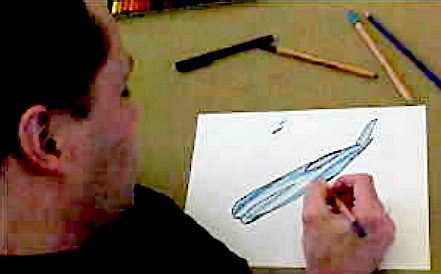 BBC NEWS FEBRUARY 14 2001 - Bluebird designer Paul Sparrow hopes he has come up with the winning formula to turn a paper concept into a record-breaking car.

The Bluebird E3 is a marvellous looking creation, with its sleek lines and classic feel. Bluebird Technologies unveiled the E3 at Auto Motex in London last autumn and caused quite a stir. "The whole concept of Bluebird is to be innovative," said Mr Sparrow.
"The look of the vehicle is 100% of it. One of the key issues is the frontal area, which is a lot smaller. "What led the design was what other people had done and the mistakes that were made in trying to apply them to the design."

The 36-year-old has been designing for 12 years and joined Bluebird 18 months ago with the brief of turning his creative vision to serious ends. "The Bluebird is not like a racing car, with the need for compression into the ground, which loses the energy," he said. "The air flow goes round the vehicle - as much underneath as above." Inspiration for the E3 was drawn from one of the car's "ancestors". "The influence for the design would have to be the 1964 record car which Donald Campbell drove. I saw what had been done before with that and took it on," he explained.

"The wheel arches coming out of the body of the '64 car was what artistically grabbed my attention. "Aerodynamically, the E3 is very good; we are not just putting a big body over the wheels. "This is not like a normal land speed record car - any weight draws on the energy and makes it less efficient and we have been keen to look at new technology. "We could not just put any big motor in there and make it go for it. "It is more about getting the latest materials in there and seeing how that applies to other products we are developing." This may mean a decision between a carbon fibre or composite body. "The more time and finances that we get, the more time we have to get it right," Mr Sparrow added.

Safety, for instance, is a key issue. "The drivechain is something special we have been looking at, which transfers power to the wheels and all the time reduces the weight. "Instead of driving two wheels, we are driving four." Ironing out the potential problems will come with tests on the car.

Mr Sparrow is hopeful that his radical "shark fin" tail, which goes straight through the car, will take Bluebird on to a new level. "The fin will also direct the car from underneath - the wind tunnel testing will determine whether it is a good idea or not, but I am optimistic it will work. "I would be elated to see the record broken in a car that I have designed."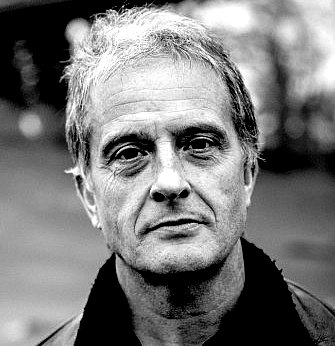 Don Wales (2013) is the grandson of Sir Malcolm Campbell, making Donald Campbell his uncle. If taking up the mantle from DC, it might have made more sense to pursue a rocket or jet powered WLSR, perhaps with a version of the CN8. Don is a photographer by trade. His son Joe Wales crashed the electric car shown below on this page in 2011. Now might be the time to set their land and water speed aspirations higher. From inception to record usually takes around 10 years. Don would then be 64 if attempting a rocket or jet powered record. Possibly that is too old to still have the reflexes needed for such high speed endeavors. Joe Wales is in his early 20s.

BILLIONAIRE . COM - JANUARY 17 2013
If the term electric vehicles brings to mind golf buggies and tiny urban cars, the new Bluebirds will make you think again.

A high-performance supercar or superboat that is environmentally friendly sounds too good to be true. However, the Bluebird team is working on an electric-powered car that will hit about 250 miles per hour (around 400kmh) despite it weighing around one ton (about 1,050kg). Constructed of lightweight steel and carbon components, it will be driven along by lithium battery technology. The plan is to develop a road-going replica of this vehicle in 2013 or 2014.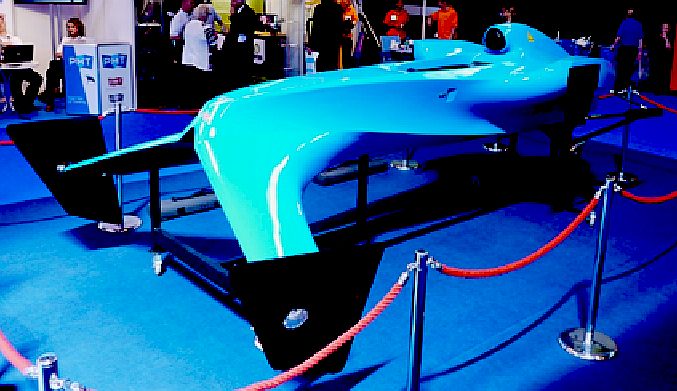 COMMENT: If, as the Billionaire article says, 70mph was the target speed for the boat above in 2013, it would fall far short of exceeding the (then) existing record that was at the time held by the USA with Michael Bontoft's electric hydroplane at 98.8 mph, set in October 2008, in two directions as the accompanying Youtube shows. It took Bontoft, from Castle Rock, roughly 18 months to build the boat (shown below) in his garage, which cost him about $30,000. The lithium polymer batteries worth $14,000 were donated by a Korean company, Enerland Division of A123 Systems. Employing materials used to make aircraft, Bontoft constructed the boat to be as light as possible. "It's fiberglass, carbon fiber and honeycomb," he said. "The honeycomb layer is a core that fits between the fiberglass and gives it its thickness." The 70hp motor runs at 133 volts. The speed run was on Devil's Lake in Lincoln City. In February of 2009 the record was ratified by the he Union Internationale Motonautique (UIM record 3681), the European governing body for the racing events. At the same time, Bontoft also set a national record with the American Power Boat Association (APBA) at 98.252 mph. The previous UIM and APBA records were 50 and 70 mph respectively. That's not bad for an £18,000 boat, representing great value for sponsors. Well done to Michael.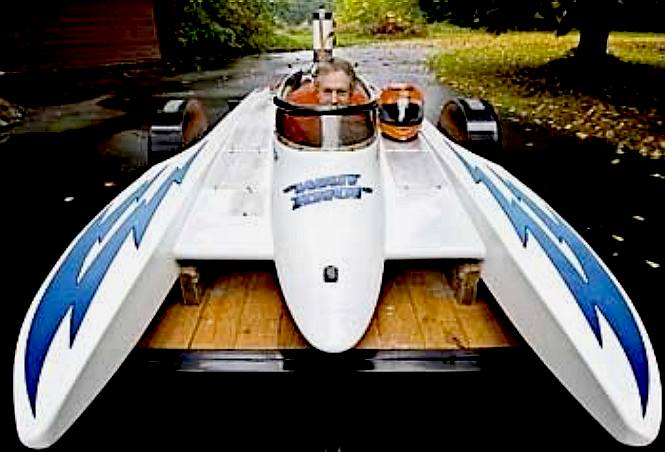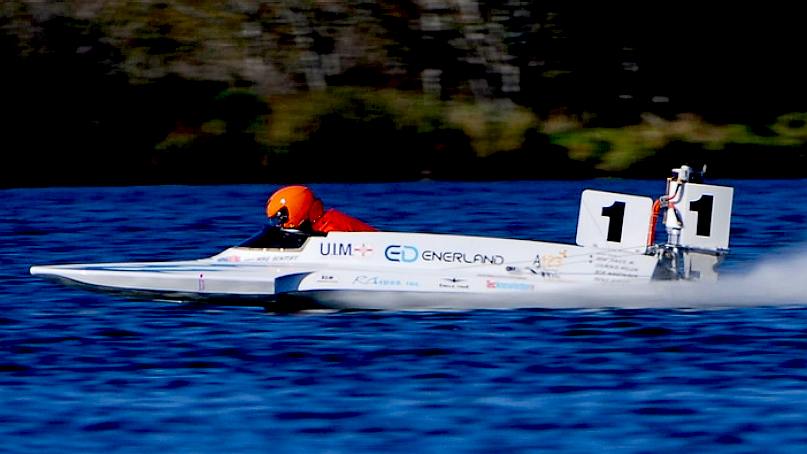 Historically, this has been one of the problems with Don's team - not producing designs that are fit for purpose - as in, not high enough performance - and possibly not researching the subject matter sufficiently to be an authority as to records to beat, unlike Ken Norris when working for Donald Campbell, who knew the competition backwards and so was an excellent technical manager. For once the design is snazzy, but sponsors looking for a world record would have been bitterly disappointed, as would the British public. They would have wasted their money with no possibility of a refund. It is strange that billionaire.com did not research the subject a bit more before publication to be able to mention the latest UIM record holder. If anyone can tell us more, please get in touch.

Simultaneously, the team is developing an electric race boat, designed as a three-point hydrofoil and powered by a 150kw electric motor that will move it through the water at about 70mph (more than 110kmh). A commercial interpretation of this craft, either as a single or twin seater, could be ready by spring 2013.

In 1912, Malcolm Campbell, an enthusiastic motor racer and engineer, attended the Theatre Royal in London's Haymarket to see a play called The Blue Bird by a Belgian author called Maurice Maeterlinck. The fantasy story about the search for happiness so affected him that he immediately drove home, woke up the local hardware store owner and bought every pot of blue paint he had. He painted his racing car blue and named it Blue Bird. It was the first in a long line of astonishing record-breaking craft to proudly carry the name.

On land and on water, Bluebirds, as they became known, set speed records that were a credit to the quality of British engineering and the spirit of British adventurers. In 1925, Malcolm Campbell topped 150mph (240kmh) on land for the first time. By 1928, he had moved the land-speed record to almost 207mph (333kmh). The 300mph (480kmh) barrier was passed in 1935. His son, Donald Campbell, set a new world record of 403mph (almost 650kmh) in a Bluebird in 1964.

On water, the levels were pushed ever-higher also. In 1937, Campbell Senior achieved more than 127mph (204kmh). By 1939, 141mph (227kmh) had been topped. In 1955, Campbell Junior raced at more than 202mph (325kmh). By 1964, he had moved the world water-speed record to more than 276mph (444kmh). On 4 January 1967, Donald Campbell was killed in an horrific crash while attempting to hit 300mph (482kmh) on Coniston Water in the Lake District of north-west England.

Today's generation of the Campbell family still feels the need for speed but, since the mid-1990s, Don Wales, Malcolm's grandson, and his cousin, Gina Campbell, Donald's daughter, have been backing electric power, not aviation fuel or rocket engines. Their Bluebird Speed Records initiative is a sophisticated engineering project that is helping prove that 'green power' can still provide 'mean power' to delight speed freaks and racing junkies.

Martin Rees, Bluebird's project director, explains: "Don needs to be applauded for his early adoption of the technology. Back in the mid-1990s, when we first got into it, it was seen as a dead-end technology. But between 2015 and 2020 we will all see a significant upturn in the availability and usability of electric vehicles. Petrol heads like me love the sound of a screaming V8 engine, but we know we shouldn't be doing that sort of thing anymore."

One aspect of the Bluebird team's work is to develop new technologies, to turn an idea into a product that is a commercial certainty. Geographically, the project is split between south-east England, which is the design and engineering base, and Pembroke in west Wales, where it has a testing centre.

Bluebird is not alone in wishing to develop high-performance cars and boats under an environmentally sensitive banner. In California, both Fisker Automotive and Tesla Motors are working to make electric-powered cars both high performance and luxurious. Even the big guys are getting involved: the electric-powered Chevrolet Volt was named European Car of the Year 2012.

An even higher profile for battery-powered cars will be achieved following the recent decision of the Fédération Internationale de l'Automobile (FIA), the global governing body of motor racing, to approve a new series of races with the code-name Formula E. This envisages electric-powered supercars racing around major city centres. As well as planning to enter its own works team, the Bluebird project is hoping that it will be an approved constructor to the new series and therefore will supply vehicles for other competitors also.

Meanwhile, Bluebird is working on its latest versions of record-breaking craft and on commercially available interpretations of them. In 2014, to celebrate the 50th anniversary of Donald Campbell holding both land and water speed records, the Bluebird team is aiming to attempt to set new world-speed records for electric-powered vehicles. These exotic creations will be the blueprints for the specially built commercial versions.

Martin Rees, project director, says: "Custom-built electric-powered supercars and fast boats are a real possibility for us to produce. We can use the technology we are developing for our world-record attempts to create one-off cars and craft for individuals who love speed, but also are environmentally aware. Anyone working with us will be sharing in a 100-year heritage. All our cars and boats will be made in the UK. But they don't have to be painted blue."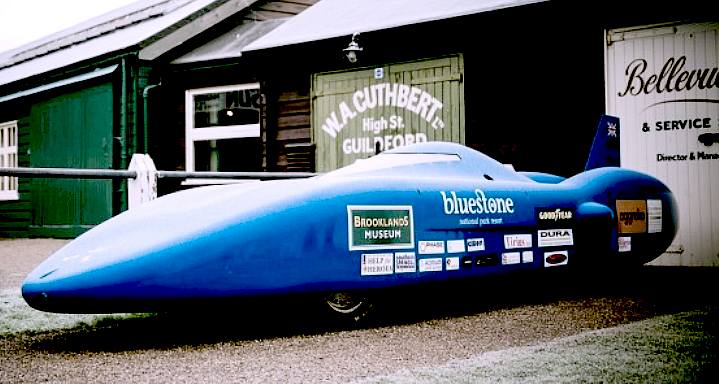 The rather ungainly looking electric car above was built by one of Martin's companies with input from Don Wales. We are surprised at the level of sponsorship achieved, given the low specification of the vehicle, so low in fact that it would never have attained a world land speed record, even at its inception - as demonstrated by its mediocre performance at Pendine Sands. It thus had built in obsolescence, as with the proposed boat above. When designing WLSR vehicles it is better to engineer upgrade-ability to ensure that sponsors get value for money and come home with a trophy to be proud of. At the end of the day, sponsors are there because of the advertising and media PR that will be generated by association with a project. This is a phenomenon that Sir Richard Branson used to the max with his Virgin sponsored ventures such as the Atlantic Challenger, aiming at the Blue Ribband - an event that attained superb media coverage. Red Bull too, is no stranger to sponsoring events in return for branding opportunities, eventually leading to the purchase/formation of a Formula One team, signifying serious profits from energy drinks.
THE BLUEBIRD TROPHY FOR FATHERS AND SONS AT ROCKINGHAM

Make history by being part of the first ever electric car race for fathers and sons. The opportunity to team up and race the new Bluebird electric race cars to raise money for their nominated charities. (Who?)

Qualification will be through pre-race events at Rockingham on 12th or 19th August 2014. The top 20 driver pairings will qualify for the final race and join 6 legendary father and son pairings.

Final race (with practice & qualifying) at the Rockingham round of the Dunlop MSA British Touring Car Championship on 6th and 7th September 2014.

http://www.rockingham.co.uk/bluebird/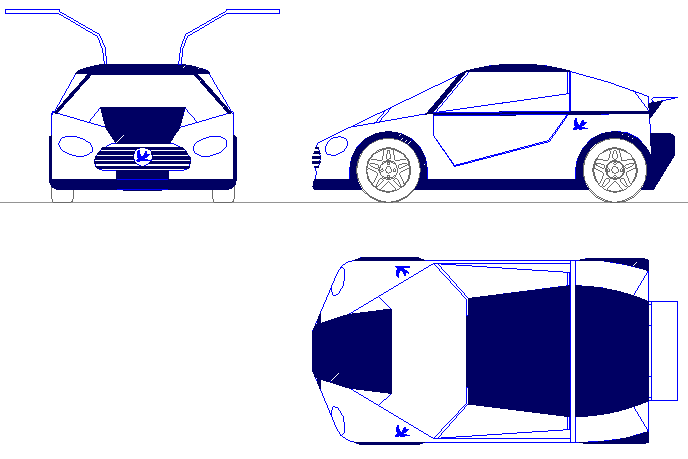 The world's fastest electric circuit racers will surely be looking for a system to recharge batteries instantly during pit stops. The Ecostar DC50 above incorporates the patent Bluebird™ instant energy transfer system - allowing EV refueling for road cars in around 60 seconds - with a theoretical 10 seconds being possible in a further developed form. Get your free developer License from Bluebird Marine Systems Ltd. The blue bird legend continues with the first road car to bear the mark. To date only Team Speedace are licensed to use this technology for the Cannonball Jogle event planned for June of 2015. Click on the car drawing to learn more. NOTE: This original vehicle design and/or project, is not connected in any way with either Martin Rees or Don Wales or any of their companies.
Electric Corby, Corby Enterprise Centre, London Road, Priors Hall Park, NN17 5EU

E: info@electriccorby.co.uk T: +44 (0) 1536 560222

Enterprise House, 30 Billing Road, Northampton, NN1 5DQ. Tel: +44 (0)1604 609 393 Fax: +44 (0)1604 627 401 E: info@northamptonshireep.co.uk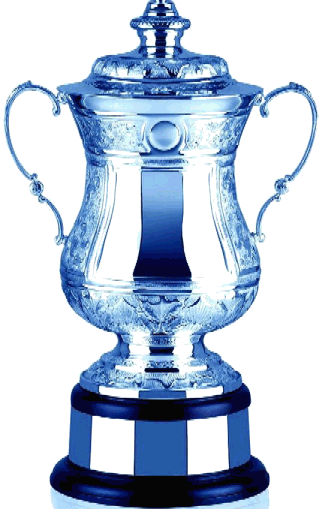 The Bluebird World Cup trophy is for the Cannonball ZEV International series of events set for 2015. These events are free to enter for the enlightenment of politicians and to encourage utilities to install the infrastructure necessary for mass adoption of EVs. Please note: that there is no connection between this BMS commissioned trophy and the trophy proposed for the advertised Rockingham events.
LINKS
Billionaire bluebird electric powered vehicles mean and green
http://www.billionaire.com/cars/250/bluebird-electricpowered-vehicles-mean-and-green
Lifestyles castle-rock-boat-builder-eyes-electric-engine-speed-record
TDN Lifestyles Bontoft-named-electric-boat-racing-world-record-holder
Lawnmower-land-speed-record-attempt-unveiled-nephew-Donald-Campbell
Police UK False accounting fraud
http://www.actionfraud.police.uk/node/25
Bluebird-set-to-fly-in-land-speed-record-attempt
http://storyful.com/stories/1000006454-bluebird-set-to-fly-in-land-speed-record-attempt
Don Joseph Wales http://ginacampbellqso.com/campbell-dynasty/don-joseph-wales/
http://www.dailymail.co.uk/news/article-71475/Campbells-final-journey.html
http://tillingcreative.com/p/37/Bluebird-Electric-Speed-Trial/
http://www.christopherward.co.uk/blog/bluebird-electric-racecar/
Bluebird-will-make-september-electric-race-a-family-affair
http://green.autoblog.com/2014/04/04/uks-bluebird-will-make-september-electric-race-a-family-affair/
Dvice 2013 New Bluebird EV with the heart of a Porsche
http://www.peterboroughtoday.co.uk/sport/other-sport/other-sport-news/bluebirds-will-fly-round-the-track-again
http://www.carmagazine.co.uk/Bluebird-DC50-electric-supercar-2014-pays-tribute-to-Land-Speed-Record-legend/
Batterie.eu.com electric sports cars beaulieu - Peterborough Today
http://www.batterie.eu.com/news/mon-07152013-1317/electric-sports-cars-beaulieu
Brooklands Museum An evening with Don Wales
http://www.dvice.com/2013-8-29/meet-new-bluebird-ev-heart-porsche
http://www.brooklandsmuseum.com/index.php?/events/details/an-evening-with-don-wales/
http://www.peterboroughtoday.co.uk/sport/other-sport/other-sport-news/bluebirds-will-fly-round-the-track-again
http://www.spofforths.co.uk/
http://www.sheffield.ac.uk/
http://www.gtspirit.com/2013/07/14/goodwood-2013-land-speed-record-cars-gather/
http://en.wikipedia.org/wiki/List_of_Bluebird_record-breaking_vehicles
http://en.wikipedia.org/wiki/Don_Wales
http://en.wikipedia.org/wiki/Pendine_Sands
http://en.wikipedia.org/wiki/Bluebird_Electric_2
http://bluebirdelectric.com/
http://fastestlawnmower.wix.com/pb#!
http://uk.linkedin.com/pub/joe-wales/5b/908/519
http://www.gordonpoole.com/Don-Wales.aspx
http://www.donwalesphotography.co.uk/
http://www.donwalesweddings.co.uk/
http://news.bbc.co.uk/1/hi/wales/1139874.stm
http://news.bbc.co.uk/1/hi/wales/1135566.stm
http://news.bbc.co.uk/1/hi/wales/1152782.stm
Christopher Ward - Motorsport - Spofforths
http://www.motorsport.com/general/news/bluebird-to-return-to-the-racetrack-with-electric-race-car/
http://www.rockingham.co.uk/bluebird/
http://ev-charging.com/at/en/news/news_item/1844631
K777 club - Speed Record Club - Bluebird k7
http://www.k777club.com/
http://speedrecordclub.com/
http://www.bluebirdk7.com/
http://racersdrive.com/bluebird-to-return-to-the-racetrack-with-electric-race-car/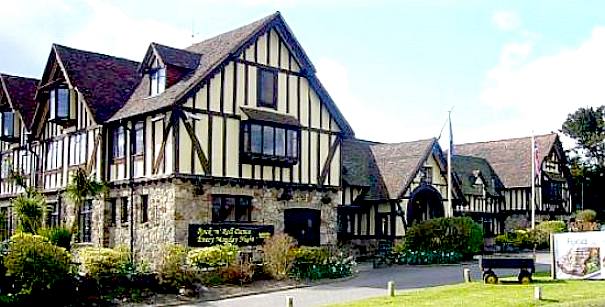 BLUEBIRD C. 1997 - This is the public house where the Bluebird Electric team met after visiting the workshops at Herstmonceux during the build of the BE2. Windmill Hill is a stones throw from the village of Herstmonceux in East Sussex. The BE1 was completed in Herstmonceux, but begun at Filching Manor Motor Museum near Polegate, also in East Sussex.