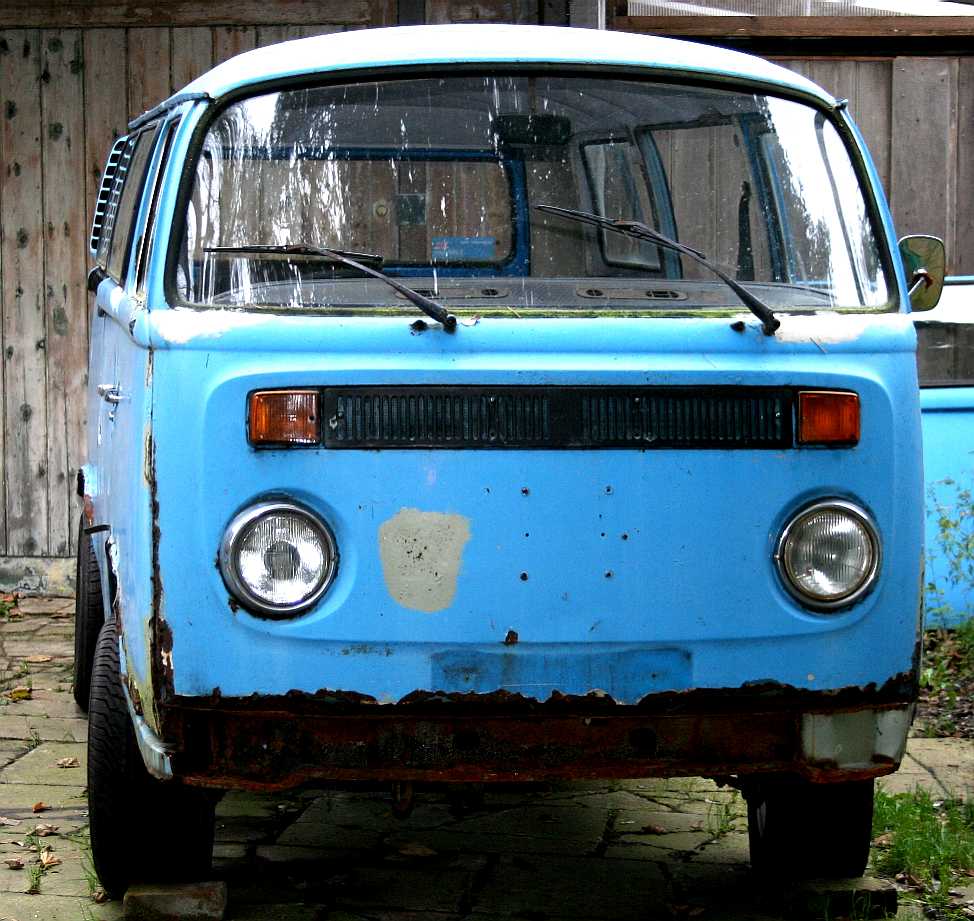 OCEAN PLASTIC TOUR BUS - VW Camper, or Combi vans are symbolic of the earth movement, made famous by the likes of Joss Stone, Jamie Oliver and BBC Top Gear presenter, Richard Hammond - all great fans of Volkswagen campers. The Volkswagen van uses the same air cooled 4-cylinder boxer engine as the famed Beetle designed by Professor Ferdinand Porsche. Seen here the front bumper mount was rusted so badly that it was decided to remove it and weld in more substantial panels. This was long before we were given use of the vehicle. Copyright photograph Blueplanet Universal Holdings Ltd 2007, all rights reserved. You will need the permission of BUH Ltd to reproduce this picture.
SIGN WRITTEN VW'S - GALLERY
It's art Jim but not as we know it. How would you paint yours? It's not as easy as you think to come up with an original and balanced scheme. Take a look at the designs below and remember that every one was a labour of love, many with professional input.
A SAMPLE OF VW ART WORLDWIDE - The Volkswagen camper, or combi van has inspired generations to get out their paintbrushes and pen a message for others to read, or simply to express oneself. These days it is usual to vinyl wrap a vehicle, but the design and layout of any graphic is very similar no matter what medium you are working with.
Our graphics and picture wrap must exude water sport and ocean conservation. In part the camper van from Volkswagen already does that, where the classic scheme is white and sky blue with a roof rack and surfing boards. This works particularly well on split screens. The Miss Ocean tour bus is all about ocean literacy and blue growth.
We have a bay. Our Vdub is already pimped to some extent with wheel adapters and wide alloys as the starting point to give the bus better road holding when cornering. We also have a twin choke Webber carburetor and custom alloy inlet manifold that is actually engineered for fast beach buggies or desert Bajas. But what the heck, so we need to make some modifications. You can't increase the track without altering the rear wheel arches. Handling was always a problem on these wagons because of the narrow track and high bodywork.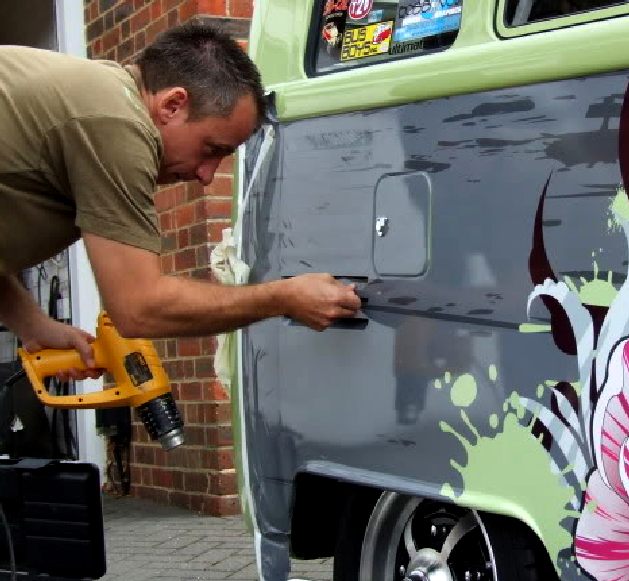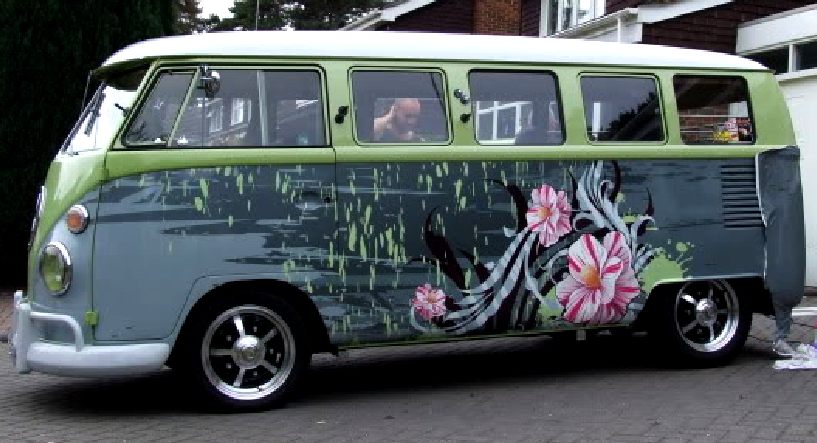 IT'S A WRAP - This looks like a very nice splitty at a casual glance, but the owner was annoyed that where the previous guardian had some paint repairs done - the colour didn't quite match. Worse, he was quoted £3000 by a bodyshop to put it right, so decided to try a Vinyl Wrap. Boss Dog Graphics wrapped this classic wagon using an image from Dreams Time that was then printed onto the vinyl. You can have any design or colour combination you like. These are some before, during and after photos that give you an idea how things are done. You might see this bus at Brighton during local events.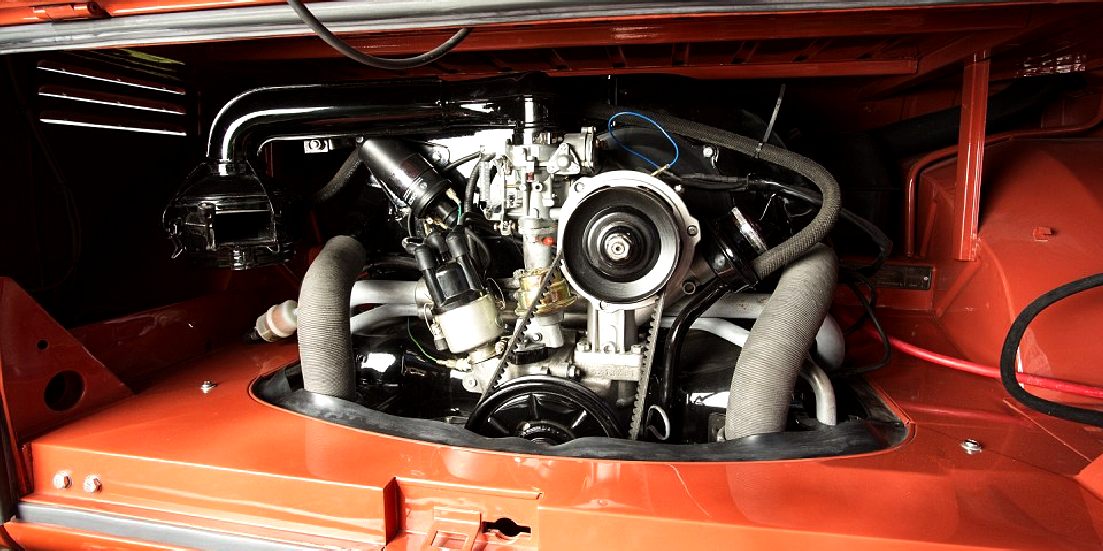 DAILY MAIL - The camper van that costs the same as a Ferrari: Fully restored 1957 split-screen Volkswagen set to reach £120,000 at auction at Bonhams at the Goodwood Festival Of Speed on June 24 2016 showcasing decades of classic cars.

The 1957 Type 2 Samba Microbus is the highly sought after 23-window, split-screen model. It has spent most of its life in the US, but was shipped over to the UK in 2005 and recently underwent a full, nut-and-bolt restoration.
BONHAMS - describes the Microbus as being 'as readily recognisable as the immortal Beetle itself and a cult vehicle in its own right'.

The idea for the camper surfaced in the late 1940s, when Dutch VW agent Ben Pon drew up plans for a van based on the Beetle floor pan and running gear. It was given the name Type 2 - the Beetle was known as the Type 1 - and went on sale in 1950.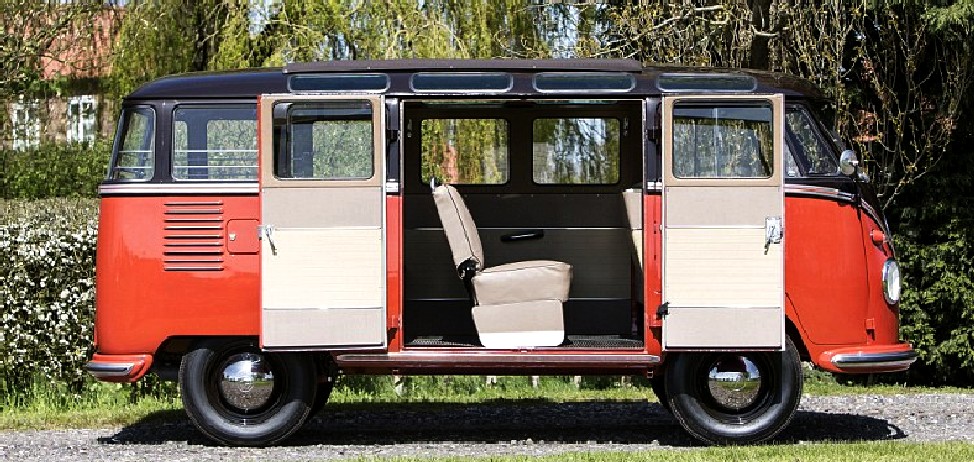 1500 CC - This 1957 model has a 1.5-litre engine which was stripped down, cleaned and rebuilt last year. The seats were sand blasted and painted, and then re-trimmed in the original light brown colour, while the headlining, door cards and sunroof were made and supplied by West Coast Classics in California.

Since its no expense spared overhaul, the Microbus has only has only been driven to a few UK shows, covering relatively few miles.

It was to be sold by Bonhams at the auction house's prestigious Goodwood Festival of Speed sale in West Sussex on June 24 2016. The camper was given a guide price of between £80,000 and £120,000 - so had the potentially of setting a new UK record.

Bonhams is quoted as saying: 'It remains in commensurately excellent condition, and there can be no better way in which to enjoy the Goodwood gatherings and this summer's other historic motor sports events.' The current UK record stands at £91,100, which was set at last year's festival.
VW LINKS
http://www.r-techwelding.co.uk/
http://www.alanhschofield.com/
https://www.vwheritage.com/
http://www.coolairvw.co.uk/
http://www.justkampers.com/
http://www.volkszone.com/
http://www.dreamstime.com/
http://www.volkswagen.co.uk/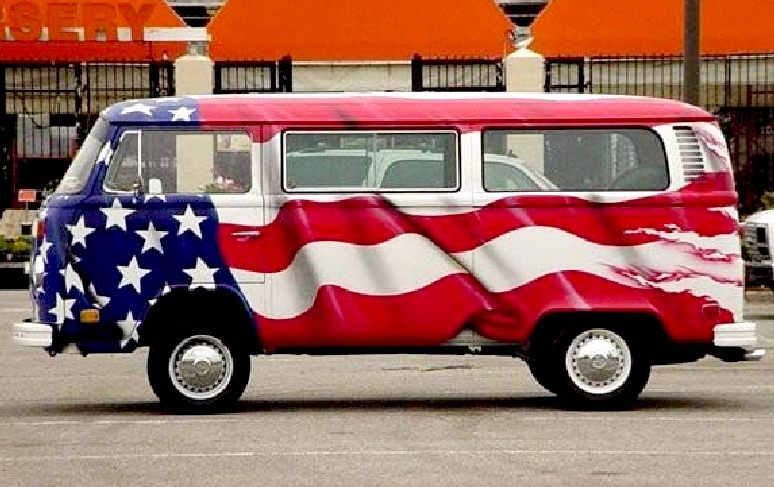 STARS & STRIPES - This vinyl wrap actually makes it look like the flat panels are sculpted.
VW HOME - BODYWORK - ENGINE - GOLF - LOGISTICS - STAINLESS STEEL - SUSPENSION & BRAKES - VINYL WRAPPING - WELDING