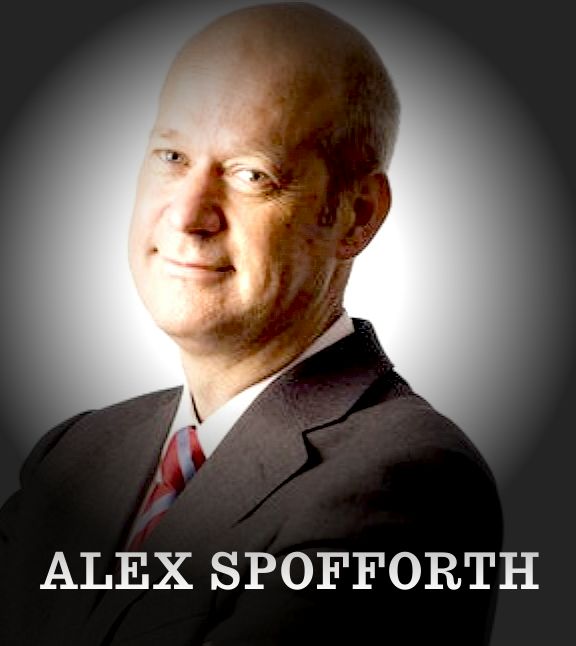 Alex Spofforth BA FCA

Alex Spofforth is a partner in the Spofforths group of offices and is based in Brighton. He deals with clients in property and media businesses and also works with a number of charities. Alex acts as the firms' Finance Partner and has a particular interest in the practice management of professional firms. His hobbies include music and football. Alex is a piano player and Albion fan. His principal areas of practice as an accountant are:-


* Media Services
* Property Companies
* Charities
* IT systems
Alex, who served on the South East Technical Advisory Committee for 12 years, represents the South East on the Council of ICAEW and advises clients on sustainable business strategies.
Email: alexspofforth@spofforths.co.uk
Tel: 01273 811 000
Fax: 01273 811 001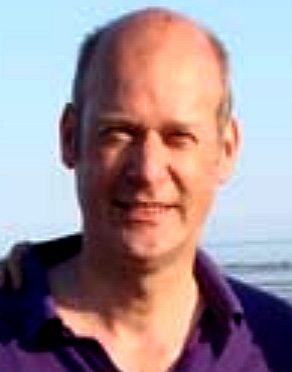 INSTITUTE CHARTERED ACCOUNTANTS ENGLAND & WALES (ICAEW)
The ICAEW sustainability committee is responsible for overseeing the development and implementation of the institute's strategy and policies on sustainability.

Its role includes: identifying aspects of sustainability that are relevant to ICAEW members or to ICAEW's public interest role; reviewing ICAEW consultation responses and representations on sustainability matters; and overseeing the provision of sustainability information, guidance and thought leadership to members and other stakeholders.

The Sustainability Committee meets four times a year and comprises mainly ICAEW members, drawn from accountancy firms, businesses, NGOs and academia. Committee members are appointed for two year terms, renewable up to a maximum of six years.
RIGHT: Mark Spofforth likes to claim that he is the product of a chartered accountant genetic breeding programme. The incoming ICAEW president is the third generation of a family that has produced eight chartered accountants and given its name to the Sussex firm that today boasts nearly 200 staff and partners. Both grandfathers were chartered accountants and it was his paternal grandfather, Stanley, who started the family firm back in the 1940s. Stanley's three sons – one of whom was Mark's father – followed him into the company. Now Mark, his brother Alex and cousin Richard are in charge. Mark's sister, Joanna, who is a member of the ATT, also works in the business as a tax manager. LEFT: Gemma Spofforth in Rome 2009.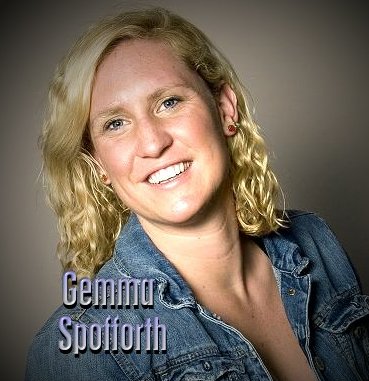 Gemma Spofforth retired at the age of 24 to become a Florida 'gator' in September 2012. Gemma is quoted as saying that she: 'cannot top' the experiences she has had in her career.' The 100 metre backstroke world record holder finished fifth in the event at this summer's Olympic Games. Spofforth, who lost her mother Lesley to cancer in 2007, said: 'I have had a very turbulent career and I feel that I cannot top a home crowd in London or a world record in Rome (in 2009).' 'I've started a new life. I'd like to work with under-privileged kids who need that structure in their lives, who need sport or something like that in their lives.'
ECONOMIA MAY 2012
Chartered accountancy wasn't the career the young Mark Spofforth, or indeed his brother, had in mind. But his father invited the boys when they were 16 or 17 to spend the summer working in the office to earn some cash. Mark is quoted as saying:
"Instead of putting us in some corner and making us do bank reconciliations, he put us in his office so we could watch clients coming and going," says Spofforth. "I realised accountancy is not about numbers at all. It's about solving problems. So suddenly it became an interesting option. That's probably why both of us ended up becoming chartered accountants."

"The company has now reached the point where it's part family firm but it's too big. So it's great to have the family name running through it but what's more important is the calibre of the people we have."
"There is a need to reinforce that trust more regularly now. People no longer trust you because of what you've done in the past, but because of what your present actions are. That's really important because what lies at the root of everything from auditing to preparing a set of accounts is whether or not you trust what you are being told."
The Spofforths are now beginning to populate the Institute: Alex joins the ICAEW council this month in time to see his brother take office, while Peter is keen to join the corporate finance faculty. And you won't be able to miss them. If a chartered accountancy gene runs rampant in the family, so too does one for tallness.

The new president stands at 6ft 6ins. At 7ft 2ins his uncle Ian was the tallest man in Britain for a time in the 1960s and once walked across the Thames at low tide to prove there was a Roman ford near Westminster Bridge. Mark's father was 6ft 10ins and his third uncle, Jeremy, 6ft 6ins – while Alex, Gemma and Peter all measure in at 6ft 2ins. Human height has been linked with easy access to food and other genetic phenomenon.

Family will certainly dominate during the first few months of Spofforth's year as president. One of the reasons that he stood for vice president two years ago was that his subsequent presidency would coincide with the London Olympics and, if things went according to plan, he would be able to see Gemma compete. It almost didn't happen, as there are some very strong swimmers in her event. Gemma is 24 and a gold medalist for backstroke - she is currently the 100m World Champion.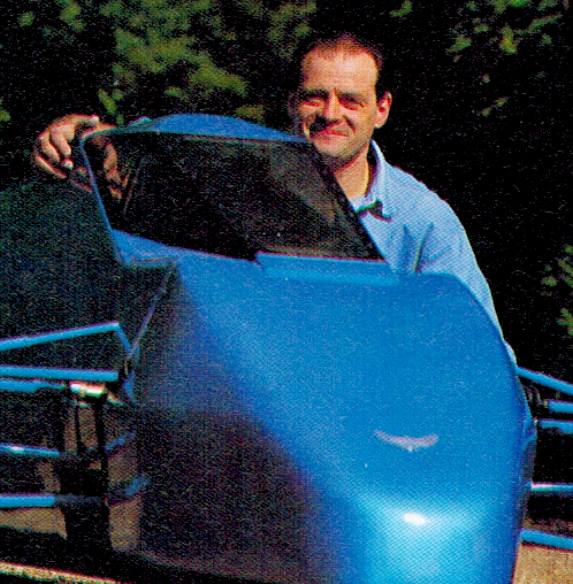 The inventor who persuaded Don Wales to enter the LSR arena in 1991. In this picture from 1993, Nelson Kruschandl is happily promoting the Bluebird Electric 1 (BE1) seen in the Autocar & Motor magazine August 25th edition. Nelson was frequently mistaken for a member of the Campbell family. Not unsurprisingly, since he is part Scottish but from the Hunter rather than the Campbell Clan. Don't let his name fool you, his family were colonials at one time, roving India and Africa as farmers and engineers.
BLUEBIRD ELECTRIC LTD & DON WALES
Alex Spofforth came to work for Don Wales (a friend from his days at Eastbourne College) and Bluebird Electric Limited in 1997, indeed, he was instrumental in setting up the company for Don and Nelson Kruschandl, the inventor, on whose patent battery cartridge exchange system the BE1 and BE2 land speed record cars were based.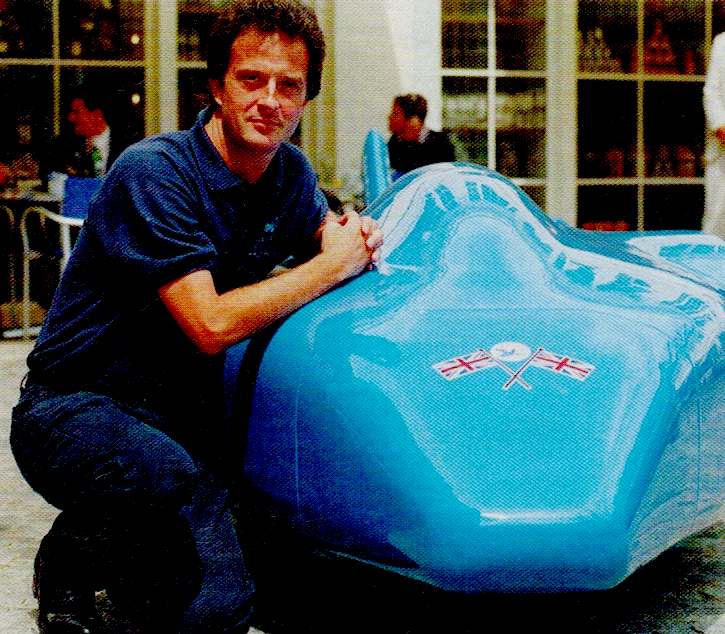 This beautiful electric car was designed and built by Kruschandl in 1997. It featured his patented battery cartridge exchange system using four of the pneumatic servos that were tried and tested in the BE1 above. It is painted a proper bluebird blue which proved to be troublesome with insects taking a shine to the color, a phenomenon still unexplained. The car held the potential to raise the LSR well above 300 mph before Ohio State University even got a look in with their Buckeye Bullet - as per a presentation that Kruschandl and Neil Carr-Jones gave to a board of directors for one of Sir Terence Conran's companies in old London town. The car above was built at workshops in what is now Herstmonceux Museum, an early electricity generating station that since 2001 has been on a monument protection programme with English Heritage.

Don Wales has been a Spofforths client for 19 years as a record breaker and/or as a wedding photographer. Wales wears the firm's logo on his racing suit during record breaking attempts. On occasion Spofforth's have made their offices in Chichester available for company board meetings. Bluebird Electric Ltd, the original LSR company, have been the subject of audit just once.

Alex attended Don's lawnmower record breaking attempt at Pendine Sands in Wales, and is quoted (May 2010) as saying:
"We have been handling Don's accounts for many years and also follow his success in the driving seat. He is an ambitious individual and never afraid to take on a challenge. It was fantastic to watch him in action at Pendine Sands and the atmosphere was wonderful. Don puts his heart into every record attempt and was delighted with the result on Saturday".
After months of preparation Don Wales only just raised the land speed record for lawnmowers by 6 mph to 86 mph on Saturday 22nd May 2010. The event at Pendine Sands in Wales was attended by Alex Spofforth and a crowd of spectators. Bob Cleveland, the previous record holder, was also there to see his record beaten. Honda later raised the record to 116 mph in 2014, trouncing the previous records with a convincing 30 mph increase. It's a bit of fun maybe, but what on earth a Campbell family member is doing racing grass cutting machines is beyond us. There are more important records to work on. Straying like this detracts from the main event(s) and potentially sends the wrong signals to sponsors.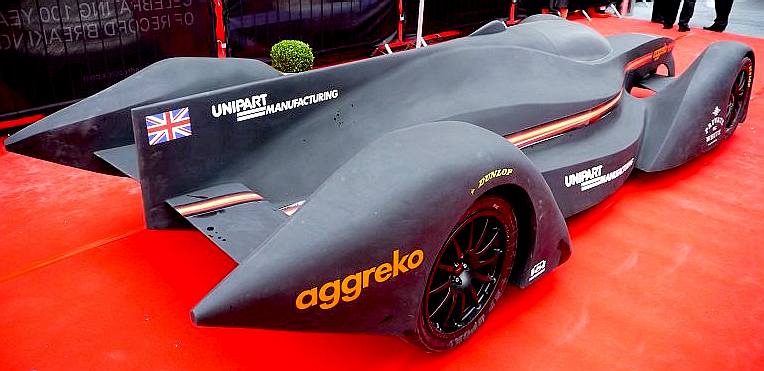 JUNE 2013 - This shell for a proposed Formula E racing car was on display outside the The Theatre Royal Haymarket. It was a real attention getter, but for all the wrong reasons - it's got to be the ugliest racing car concept that we've seen. The mock-up was billed as the new Bluebird GTL Formula E prototype, an electric circuit racing car. This unfriendly looking 'Batmobile,' styled design was on display with Sir Malcolm Campbell's record breaking K3 Boat (owned by Karl Foulkes-Halbard) his Sunbeam 350 LSR car (owned by the National Motor Museum) and other vehicles as part of a centenary celebration of Campbell record breaking. Sir Malcolm famously named his Sunbeam racer "Blue Bird" having seen Maurice Maeterlinck's play at the Theatre Royal. Alex Spofforth (Don's accountant) had helped him in previous land speed record breaking attempts and was onboard (hoping) for what looked to be a promising venture, but it never materialized. We suppose the looks of this car and Joe's crash in 2011 had something to do with that. Why on earth this vehicle was not painted blue, and a bit more business like in its design escapes us. The team soon abandoned this concept, but was it too little too late? NOTE: The above car did/does not feature the Bluebird™ cartridge recharging system and has nothing to do with the systems or vehicles being developed by BMS.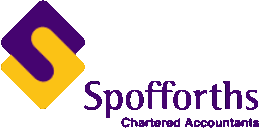 ABOUT SPOFFORTHS
Spofforths is a leading independent firm of Chartered Accountants based in Sussex, England. They have offices in:
* Brighton
* Chichester
* Horsham
* Storrington and
* Worthing.
The firm has eighteen partners and/or directors who are supported by more than one hundred and eighty staff members. They claim to be able to provide an exemplary level of service to their clients. They are an established family firm who are registered to carry on audit work and are regulated for a range of investment business activities by the Institute of Chartered Accountants in England and Wales (ICAEW).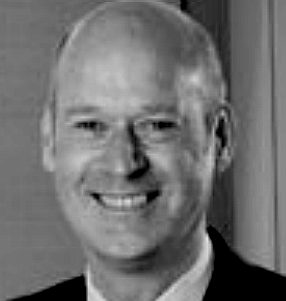 SPOFFORTHS CONTACTS

One Jubilee Street
BRIGHTON
East Sussex
BN1 1GE
Phone: 01273 811 000
Fax: 01273 811 001
E-mail: brighton@spofforths.co.uk


9 Donnington Park
85 Birdham Road
CHICHESTER
West Sussex
PO20 7AJ
Phone: 01243 787 627
Fax: 01243 532 757
E-mail: chichester@spofforths.co.uk


Comewell House
North Street
HORSHAM
West Sussex
RH12 1RD
Phone: 01403 253282
Fax: 01403 250926
E-mail: horsham@spofforths.co.uk


20 Old Mill Square
STORRINGTON
West Sussex
RH20 4NQ
Phone: 01903 743856
Fax: 01903 744508
E-mail: fins@spofforths.co.uk


A2 Yeoman Gate
Yeoman Way
WORTHING
West Sussex
BN13 3QZ
Phone: 01903 828 728
Fax: 01903 828 729
E-mail: worthing@spofforths.co.uk


Spofforths LLP
Company Registration No OC315867
Registered in England and Wales
VAT No 864 4695 80

Spofforths Private Client Service LLP
Company Registration No OC342713
Registered in England and Wales

Spofforths Financial Planning Limited
Company Registration No 03327931
Registered in England and Wales
WHAT IS ACCOUNTING?
Accounting, or accountancy, is the measurement, processing and communication of financial information about economic entities. It turns bean counting into a science with substantial rewards for those doing the counting.
Accounting, which has been called the "language of business", measures the results of an organization's economic activities and conveys this information to a variety of users including investors, creditors, management, and regulators. Practitioners of accounting are known as accountants. The terms accounting and financial reporting are often used as synonyms.

Accounting can be divided into several fields including financial accounting, management accounting, auditing, and tax accounting. Financial accounting focuses on the reporting of an organization's financial information, including the preparation of financial statements, to external users of the information, such as investors, regulators and suppliers; and management accounting focuses on the measurement, analysis and reporting of information for internal use by management. The recording of financial transactions, so that summaries of the financials may be presented in financial reports, is known as bookkeeping, of which double-entry bookkeeping is the most common system.

Accounting is facilitated by accounting organizations such as standard-setters, accounting firms and professional bodies. Financial statements are usually audited by accounting firms, and are prepared in accordance with generally accepted accounting principles (GAAP). GAAP is set by various standard-setting organizations such as the Financial Accounting Standards Board (FASB) in the United States and the Financial Reporting Council in the United Kingdom. As of 2012, "all major economies" have plans to converge towards or adopt the International Financial Reporting Standards (IFRS).
THE ECONOMY
Although financial accounting produces past-oriented reports, it is based on generally accepted accounting principles and generally accepted accounting practices compliant with International Financial Reporting Standards/US GAAP. In order to prepare the financial accounts/reports an entity has to comply with these GAAPs and gaaps. Which of these accounting practices and principles the board of directors choose at the start of the financial period and whatever changes in these generally accepted accounting principles and practices are implemented during the accounting period, affect the entity´s economy and affect the financial accounts (financial reports) prepared at the end of the financial period. When all entities implement the same change during the financial year as required by IFRS/US GAAP, then that affects the entire economy. Thus, the financial behaviour of a company that should have contributed to another entity, who maybe is involved with environmental research, may have a significant negative effect on sustainability.

ACCOUNTING RESEARCH

Accounting research is research on the effects of economic events on the process of accounting, and the effects of reported information on economic events. It encompasses a broad range of research areas including financial accounting, management accounting, auditing and taxation.

Accounting research is carried out both by academic researchers and practicing accountants. Academic accounting research "addresses all aspects of the accounting profession" using the scientific method, while research by practicing accountants focuses on solving problems for a client or group of clients. Academic accounting research can make significant contribution to accounting practice, although changes in accounting education and the accounting academia in recent decades has led to a divide between academia and practice in accounting.

Methodologies in academic accounting research can be classified into archival research, which examines "objective data collected from repositories"; experimental research, which examines data "the researcher gathered by administering treatments to subjects"; and analytical research, which is "based on the act of formally modeling theories or substantiating ideas in mathematical terms". This classification is not exhaustive; other possible methodologies include the use of case studies, computer simulations and field research.

ACCOUNTING SCANDALS

The year 2001 witnessed a series of financial information frauds involving Enron, auditing firm Arthur Andersen, the telecommunications company WorldCom, Qwest and Sunbeam, among other well-known corporations. These problems highlighted the need to review the effectiveness of accounting standards, auditing regulations and corporate governance principles. In some cases, management manipulated the figures shown in financial reports to indicate a better economic performance. In others, tax and regulatory incentives encouraged over-leveraging of companies and decisions to bear extraordinary and unjustified risk.

The Enron scandal deeply influenced the development of new regulations to improve the reliability of financial reporting, and increased public awareness about the importance of having accounting standards that show the financial reality of companies and the objectivity and independence of auditing firms.

In addition to being the largest bankruptcy reorganization in American history, the Enron scandal undoubtedly is the biggest audit failure. It involved a financial scandal of Enron Corporation and their auditors Arthur Andersen, which was revealed in late 2001. The scandal caused the dissolution of Arthur Andersen, which at the time was one of the five largest accounting firms in the world. After a series of revelations involving irregular accounting procedures conducted throughout the 1990s, Enron filed for Chapter 11 bankruptcy protection in December 2001.

One consequence of these events was the passage of Sarbanes–Oxley Act in 2002, as a result of the first admissions of fraudulent behavior made by Enron. The act significantly raises criminal penalties for securities fraud, for destroying, altering or fabricating records in federal investigations or any scheme or attempt to defraud shareholders.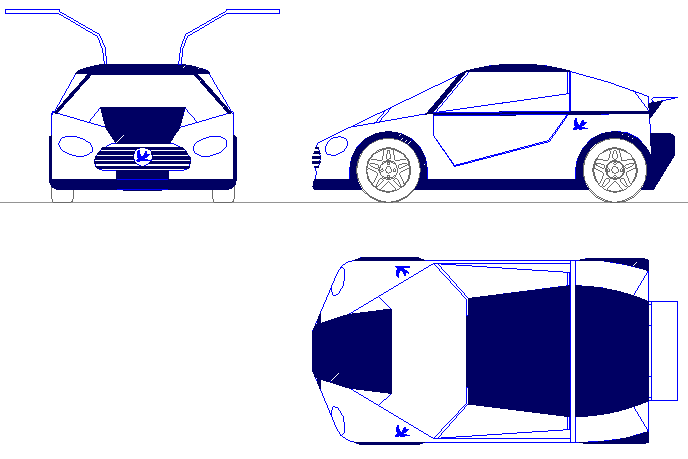 The world's fastest electric circuit racers will surely be looking for a system to recharge batteries instantly during pit stops. The Ecostar DC50 above incorporates the patent Bluebird™ instant energy transfer system - allowing EV refueling for road cars in around 60 seconds - with a theoretical 10 seconds being possible in a further developed form. Get your free developer License from Bluebird Marine Systems Ltd. The blue bird legend continues with the first road car to bear the mark. To date only Team Speedace are licensed to use this technology for the Cannonball Jogle event planned for June of 2015. Click on the car drawing to learn more. NOTE: This original vehicle design and/or project, is not connected in any way with either Alex Spofforth, Martin Rees or Don Wales or any of their companies.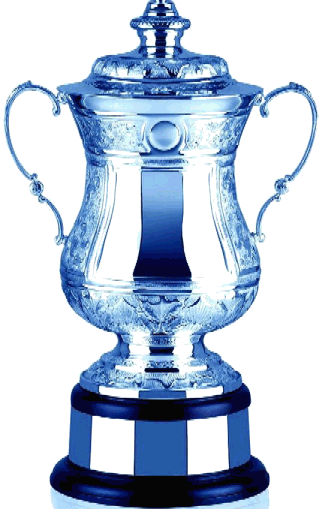 The Bluebird World Cup trophy is for the Cannonball ZEV International series of events set for 2015. These events are free to enter for the enlightenment of politicians and to encourage utilities to install the infrastructure necessary for mass adoption of EVs. Please note: that there is no connection between this BMS commissioned trophy and the trophy proposed for the advertised Rockingham events.
LINKS & REFERENCE
Spofforths-client-races-record-books
ICAEW Sustainability Committee
Spofforths Blog new bluebird electric car prototype show
http://www.spofforths.co.uk/blog-post/new-bluebird-electric-car-prototype-show
http://en.wikipedia.org/wiki/Accounting
http://economia.icaew.com/people/mark-spofforth
http://www.spofforths.co.uk/company-news/spofforths-client-races-record-books
http://www.icaew.com/en/technical/sustainability/sustainability-committee
http://practice-engine.com/testimonials-tracy-cunningham.php
https://twitter.com/AlexSpofforth
https://www.linkedin.com/in/alexspofforth
http://bluebirdelectric.com/
http://www.gordonpoole.com/Don-Wales.aspx
http://www.donwalesphotography.co.uk/
http://www.donwalesweddings.co.uk/
http://www.peterboroughtoday.co.uk/sport/other-sport/other-sport-news/bluebirds-will-fly-round-the-track-again
http://www.motorsport.com/general/news/bluebird-to-return-to-the-racetrack-with-electric-race-car/
http://www.rockingham.co.uk/bluebird/
http://speedrecordclub.com/
Billionaire bluebird electric powered vehicles mean and green
http://www.billionaire.com/cars/250/bluebird-electricpowered-vehicles-mean-and-green
Lifestyles castle-rock-boat-builder-eyes-electric-engine-speed-record
TDN Lifestyles Bontoft-named-electric-boat-racing-world-record-holder
Lawnmower-land-speed-record-attempt-unveiled-nephew-Donald-Campbell
Police UK False accounting fraud
http://www.actionfraud.police.uk/node/25
Bluebird-set-to-fly-in-land-speed-record-attempt
http://storyful.com/stories/1000006454-bluebird-set-to-fly-in-land-speed-record-attempt
Don Joseph Wales http://ginacampbellqso.com/campbell-dynasty/don-joseph-wales/
http://www.dailymail.co.uk/news/article-71475/Campbells-final-journey.html
http://tillingcreative.com/p/37/Bluebird-Electric-Speed-Trial/
http://www.christopherward.co.uk/blog/bluebird-electric-racecar/
Bluebird-will-make-september-electric-race-a-family-affair
http://green.autoblog.com/2014/04/04/uks-bluebird-will-make-september-electric-race-a-family-affair/
Brooklands Museum An evening with Don Wales
http://www.brooklandsmuseum.com/index.php?/events/details/an-evening-with-don-wales/