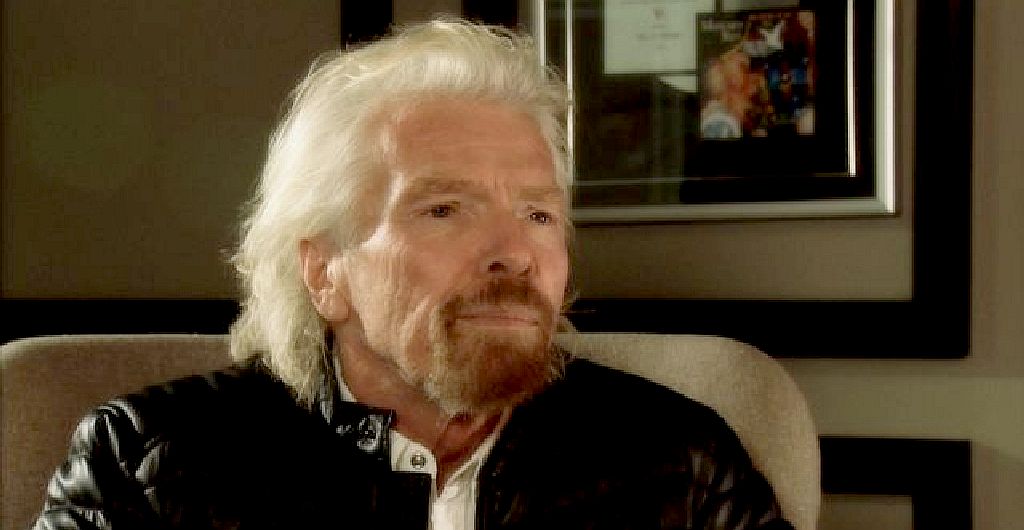 CONCERNED OCEAN ELDER - Sir Richard Branson has long been interested in ocean affairs and conservation issues as the chairman of the Virgin group, one of which companies produces a cola that is (or was) sold in PET plastic bottles.
KLFM 96.7 24 JANUARY 2017

Sir Richard Branson has told Sky News he finds it "astonishing" that President Donald Trump wants to roll back measures to protect the environment which were brought in by his predecessors.

The billionaire and green ambassador was talking to Dermot Murnaghan as part of Sky's Ocean Rescue campaign to reduce plastic waste.

Sir Richard said, in the absence of leadership from the White House on the threats of pollution and climate change, "business leaders are going to have to step in and work with the public in doing what we believe to be right".
He also backed Sky's campaign to introduce a deposit scheme for single use plastic bottles, which is fiercely resisted by the soft drinks industry.

The Government has trialled such a scheme in Scotland and is now mulling a national roll-out as part of its consultation into extending a ban on microbeads.

The Virgin founder said: "It's not just the people who use the bottles who will take them back: if someone is foolish enough to leave a plastic bottle lying around, kids will make some money on the side from it.

"So I think it is a fantastic idea and one that should be encouraged."

Environment Secretary Andrea Leadsom has also backed the Sky campaign, and said the Government's consultation will look not just at banning microbeads in household products but reducing other plastic waste.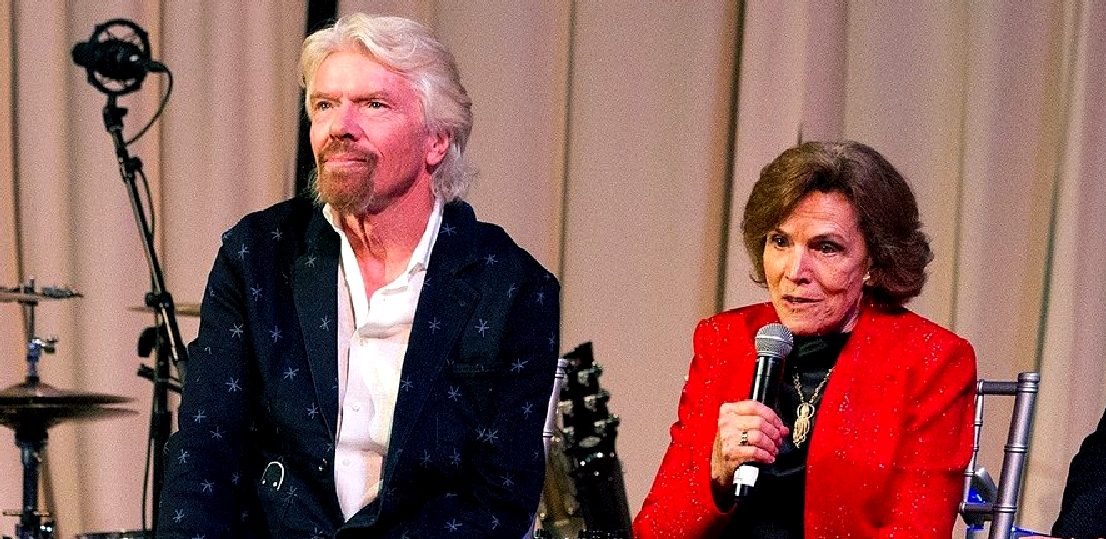 She told Sky News: "My personal commitment and this Government's commitment is to be the first generation that leaves our environment in a better place than we found it so that absolutely includes looking more at what else we can do."

When asked why the UK's recycling rate lags behind Belgium, the Netherlands and Germany she said: "Coming from a low start we've massively increased the amount of household recycling, waste reduction, the amounts going to landfill and so on."

Committing to a new long term litter strategy to make dropping rubbish "as socially unacceptable as drink driving," she told Sky News: "Of course there's a lot more we can do, and our ambition is high and the action we are taking is very strong."

But Labour's shadow environment secretary Rachael Maskell said the Conservatives cannot be trusted on the environment.

She said: "We saw the scrapping of the Department of Energy and Climate Change, where we have seen (the issue) moved off the agenda.

"A promised 25 year plan hasn't emerged, and we were then promised a five-year framework by the end of last year. Again: no sign of it."

However, some British environmentalists are encouraged by Theresa May's recent support for Government action to affect behaviour.

The 5p plastic bag tax produced an 85% drop in their use and there is hope among green groups that the consultation and litter strategy will promote state intervention. [Note: Where is this money going?]

But the UK is struggling to meet an EU recycling target of 50% of household waste by 2020. Currently the country ranks about 10th out of 28 member states.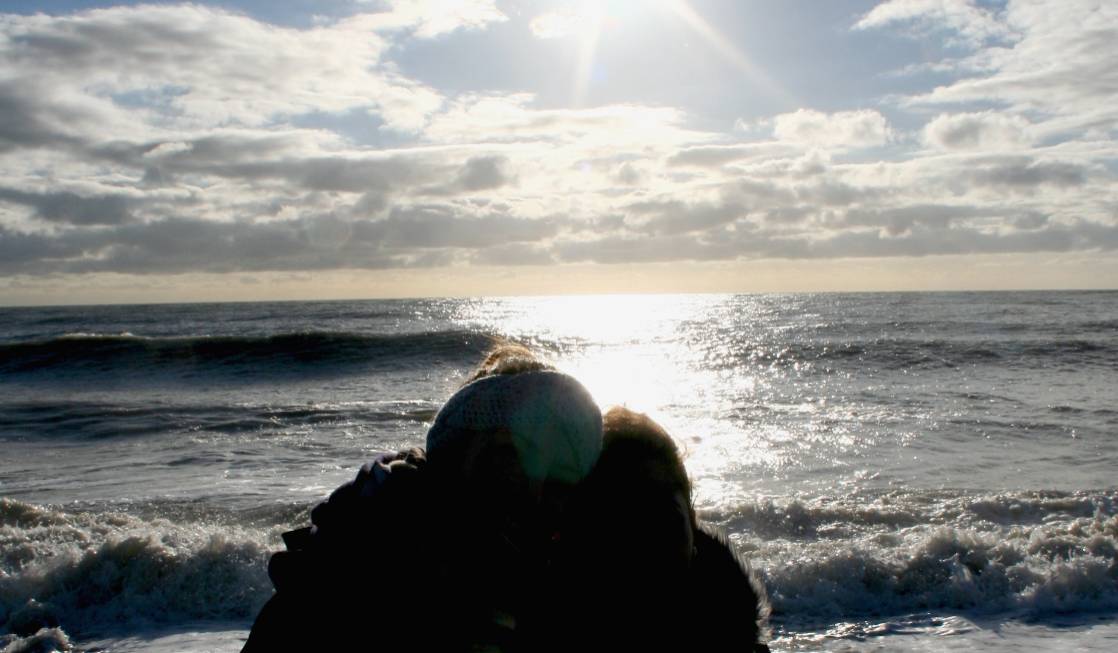 SUN & SURF - It is days like this that make it all worthwhile. This was a very cold day in December 2015 when three friends, one armed with a camera, took a trip to Seaford Head and down past the old Coastguard cottages to Cuckmere Haven to stand on the shore and admire the glorious sunshine. Copyright © photograph December 2015 Blueplanet Universal Productions Ltd. You will need the permission of BUPL to reproduce this picture except for private research or educational purposes.
VIRGIN 2016
Ten weeks after stunning The only way to solve the biggest challenges facing the world is by working together and creating partnerships. One area this is particularly true is ocean conservation. The ocean is so important, and so vast, that it is going to take all of us to help conserve and protect the ocean and its species.

With this in mind, I joined the Ocean Elders, a wonderful collective of experts and advocates working to protect, value, and celebrate the ocean. This year, Virgin Unite has also incubated Ocean Unite to act as a catalyst to unite and amplify the voices of influential people to secure a healthy and vital future for the ocean.

I'm proud to serve as an Ocean Elder alongside the likes of Dr Sylvia Earle and Captain Don Walsh. We recently got together in San Francisco to discuss everything from the Antarctic to ocean clean up. We also welcomed new Ocean Elder Wade Davis, a remarkable anthropologist, ethnobotanist, author and photographer, to the group.

One of the main focuses of our discussion was working with other groups to have maximum impact on the issues we are campaigning on. From protecting the High Seas to establishing more MPAs, the more voices we have calling for conservation, the better. That goes for everyone online too.
So it was great to see the fruition of a new partnership between the Ocean Elders and MaiTai Global, the adventurous entrepreneurial group formed by Susi Mai and Bill Tai. Together, they put together a brilliant Ocean Gala in San Francisco. Watch the video above to see what happened, including my own personal motivation for getting involved. With a special auction and an incredible live performance from fellow Ocean Elder Jackson Browne, we managed to raise lots of support for conservation and protection of the world's ocean and its wildlife.

There has never been a more important time to protect the ocean. The ocean provides the oxygen for every second breath that we take and is a key life system for a healthy planet. The ocean is both a carbon sink and a regulator of the climate. Its health is dependent on lowering carbon emissions within the next few decades before runaway ocean acidification and rising sea levels radically change its geography and composition.

By not acknowledging the impact of the ocean on the climate and vice versa, we fail to tackle and treat the Earth as a living and related system.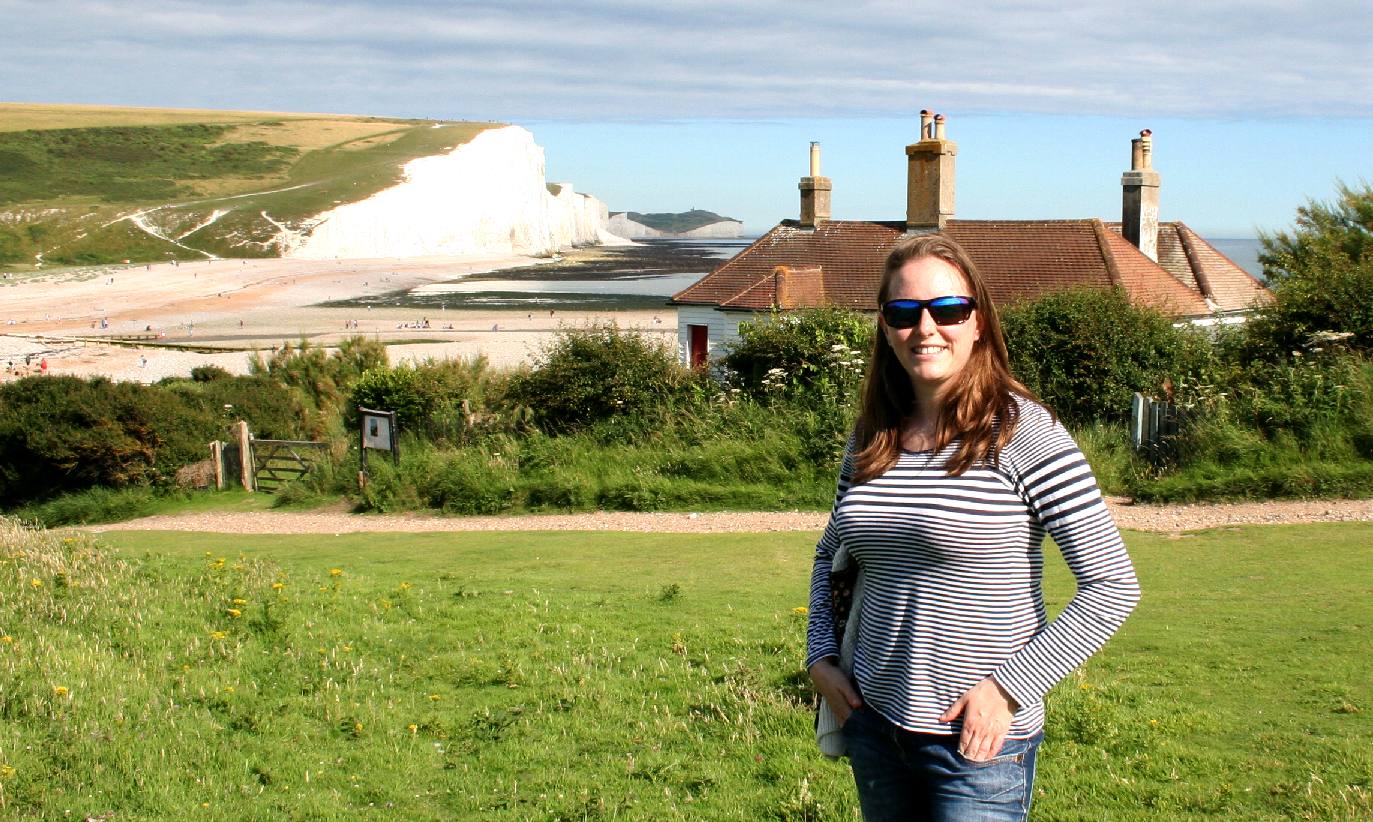 OCEAN TRUSTEE - A Cleaner Oceans Foundation supporter on a fact finding mission at low tide, posing here in front of the old Coastguard cottages on the east side of Seaford Head, looking out to sea at the Seven Sisters with the old Belle Toute lighthouse and Beachy Head just visible in the distance. Copyright © photograph July 2016 Blueplanet Universal Productions Ltd. You will need the permission of BUPL to reproduce this picture except for private research or educational purposes.
LINKS & REFERENCE
https://www.virgin.com/richard-branson/working-together-to-protect-the-ocean
https://www.virgin.com/richard-branson/working-together-to-protect-the-ocean
ACID OCEANS - ADRIATIC - ARABIAN - ARCTIC - ATLANTIC - BALTIC - BAY BENGAL - BERING - CARIBBEAN - CORAL - EAST CHINA PIRATES SEA - ENGLISH CH - GUANABARA - GULF GUINEA - GULF MEXICO - GULF THAILAND - GULF TONKIN - GOC - INDIAN - MEDITERRANEAN - NORTH SEA - PACIFIC - PERSIAN GULF - SEA JAPAN - STH CHINA - PLANKTON - PLASTIC - PLASTIC OCEANS - THAMES - UNCLOS - UNEP - WWF