Maps of the South China Sea and the Gulf of Tonkin
The Gulf of Tonkin (Vietnamese: Vịnh Bắc Bộ, simplified Chinese: 北部湾; traditional Chinese: 北部灣; pinyin: Běibù Wān) is a body of water located off the coast of northern Vietnam and southern China. It is a northern arm of the South China Sea. The Gulf is defined in the west by the northern coastline of Vietnam, in the north by China's Guangxi province, and to the east by China's Leizhou Peninsula and Hainan Island.
The gulf is 300 miles (500 km) long, 150 miles (250 km) wide, and up to 230 feet (70 metres) deep. The main shipping route is via the Hainan Strait, between China and Hainan Island. The gulf receives the Red River, and its main ports include Ben Thuy and Haiphong in northern Vietnam and Beihai (Pakhoi) in China.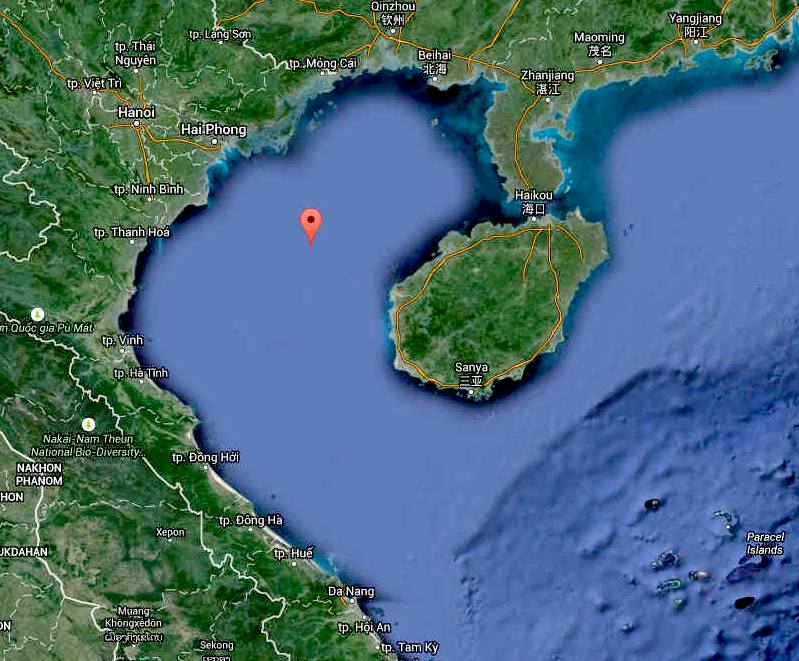 A rather detail lacking Google map of the Gulf of Tonkin
BEIBU GULF ECONOMIC RIM

The Beibu Gulf Economic Rim or Beibu Economic Belt (simplified Chinese: 环北部湾经济圈; traditional Chinese: 環北部灣經濟圈; pinyin: Huán Běi bù wān jīng jì quān) also known as Gulf of Tonkin Economic Belt in (Vietnamese: Vành đai kinh tế vịnh Bắc Bộ) defines the economic region or rim surrounding around China's southwestern coastal region and cities around the Gulf of Tonkin. The region is part of Chinese government's "Go West" strategy, to boost its less developed western regions. The implementation of the campaign, has resulted in many construction projects in cities on the Beibu Gulf Rim, especially in Guangxi. The Beibu Gulf economic rim has emerged as a new highlight of China-ASEAN cooperation, especially between Vietnam, who is also cooperating in this economic zone. It covers Guangdong, Hainan and Guangxi, and northern and central Vietnam.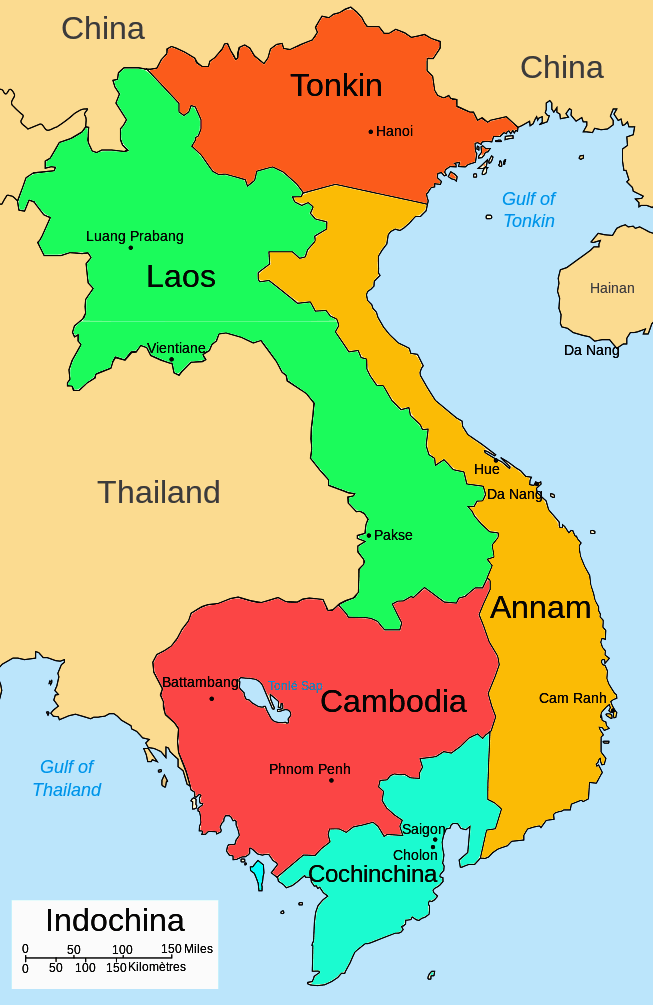 CHINESE FISHING BAN - MAY 19 2015 HANOI
The presence of China in the south China sea is hurting a lot of its neighbors, especially Vietnam who is presently opposing a temporary ban on fishing in the gulf of Tonkin. This is a disputed area in a series of sovereignty disputes in and around the South China Sea

The Chinese government have banned any foreign nationals from entering the sea ignoring all communications. But Vietnam are seeking to patch up ties since a row in May last year when China deployed a $1-billion oil rig in waters claimed by Vietnam. That brash move by China led to confrontation at sea and violent anti-Chinese protests.

It is claimed that the fishing ban by China violates international law and Vietnam's jurisdictional rights and sovereignty - according to Vietnam's foreign ministry.

China introduced the annual ban in 1999 "to promote the sustainable development of the fishing industry in the South China Sea and protect the fundamental interests of fishermen," according to its state news agency Xinhua.

Authorities have threatened violators with confiscations, fines, licence revocations and possible criminal charges. Vietnam and China have overlapping claims to large parts of the South China Sea and various reefs and islands. Tension rose in 2012 and 2014 after China detained several Vietnamese fishermen in disputed sea.

"This is China's international responsibility and obligation," ministry spokesman Hong Lei is quoted as saying to reporters.

China's ban was part of an effort to take over Vietnam's exclusive maritime zone in the Gulf of Tonkin as accused by Vietnam, despite delimitation and fishing agreements signed more than 16 years ago.

"They know it's illegal, violating Vietnamese and international laws but still do it, mostly to turn someone else's thing into theirs or into a disputed thing," Nguyen Viet Thang, chairman of the Vietnam Association of Fisheries is quoted as saying.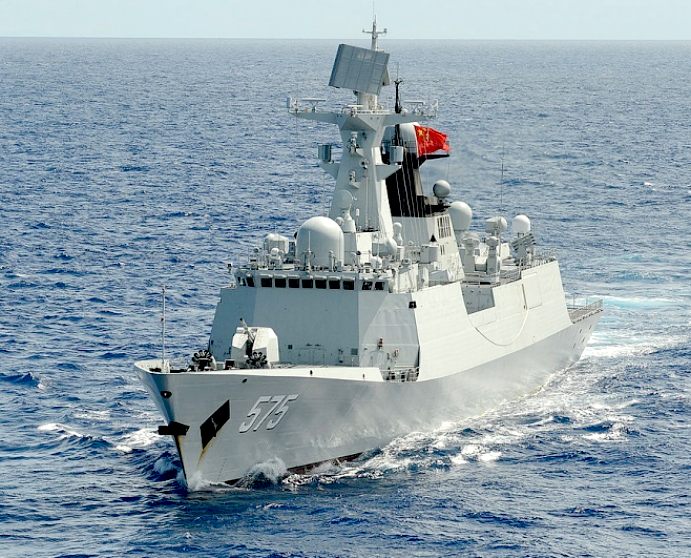 MILITARY TENSIONS - MARCH 2015- NATIONAL INTEREST

Maritime incidents between China and its neighbors, especially Vietnam and the Philippines, are increasingly frequent. Hainan Island faces the South China Sea (SCS), over which Beijing has proffered expansive historical claims, such as the famous nine-dash line which encompasses nearly all of this maritime zone.

The People's Liberation Army's Navy (PLAN) is reportedly moving to buttress its presence on Hainan Island. On Yalong Bay near the island's southeastern tip. China's recently constructed Longpo naval base is a deep-water port complete with submarine piers, an underground submarine facility with tunnel access, and a demagnetizing facility to reduce the magnetic residuals on military ship hulls.

This new nuclear submarine base is expected to be serve as a home for the PLAN's new Jin-class ballistic missile submarines (SSBNs). It also features long piers designed for surface combatants, making it a multi-purpose base. The PLAN has an existing base at Yulin, situated just west of Longpo and designed to service PLAN's conventional submarines. Facilities for surface ships and construction of new piers have also been reported there.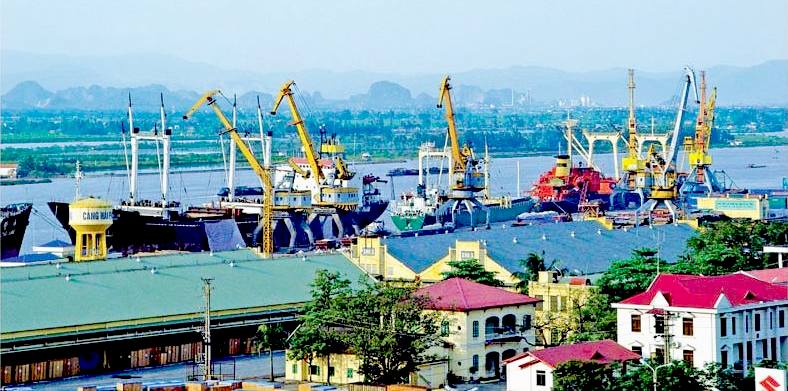 The Hainan complex underpins the PLAN's rapidly growing South Sea Fleet. Once the least important of China's three fleets, the South Sea Fleet has since become the primary recipient of China's more advanced naval warships, including the Shang-class nuclear attack submarine, conventional submarines (Kilo-, Song- and Yuan-class), the above-mentioned Jin-class SSBN, and a dozen of China's more advanced guided-missile destroyers and frigates and three new amphibious warfare ships, bringing its total to 29 major surface combatants.

Moreover, according to John Patch (PDF), China's fast-attack Houbei-class missile catamarans are also primarily based with the East Sea and South Sea Fleets. Those small, cheap vessels might have limited range and defensive capabilities but they have an impressive anti-surface warfare capability, each being armed with eight long-range anti-ship cruise missiles.

The South Sea Fleet may be based out of Zhanjiang on the Chinese mainland, but, given the new submarine and surface warship facilities on the Hainan naval complex, it's clear the island plays an increasingly important role in its fleet operations. On one hand, it can be seen as a potential SSBN bastion for the undersea leg of China's nuclear deterrent - in which attack submarines, fast-attack ships, and a surface fleet heavy with both anti-ship and air-defence capabilities would be geared towards providing a protective cover for its Jin-class SSBNs against potential anti-submarine warfare (ASW) assets.

China's naval build-up could though be construed in more offensive terms; less about protecting SSBNs and more about magnifying the country's sea control. Arguably the move is no less intimidating than when the USA began operations in the Gulf of Tonkin, that were more bully-boy than China's latest moves, in that military action commenced. Instead of threatening each other and blowing billions of carbon generating tax dollars on wasteful warmongering, the super-powers might take a leaf from the Miss Ocean competitions - and build for a sustainable future for the human race on planet earth.
2014 - MISS OCEAN CONTEST
Miss Ocean contest hopes to increase public awareness of pollution issues. The Ministry of Natural Resources and Environment has kicked off a national beauty contest in search of Miss Ocean, who will be the face of its marine environment protection projects.

The contest is open to Vietnamese women living in and outside the country. The selection round in the north will took place in Hanoi on April 20 and in the south in HCM City on April 25. The quarter-final round was held in HCM City on May 1 2014. Thirty-five finalists competed for the top prize in Mui Ne in the central province of Binh Thuan between May the 12th and 23rd.

Vo Viet Chung, head of the organising board is quoted as saying: "Through various useful activities during the competition, we hope to improve people's awareness about saving the marine environment and advertise domestic sea tourism."

The winner of the first-ever Miss Ocean contest walked away with a cash prize of VND400 million (US$20,000) and a crown worth VND1.6 billion, which will be handed down to the winner each year. The first and second runners up will receive prizes of VND200 million and VND150 million respectively.

The organisers will gave away nine smaller titles, including Miss Ao Dai, Miss Talent, Miss Bikini and Miss Beach.

The contest is organised by the Ministry of Natural Resources and Environment and the central province of Binh Thuan's People's Committee. More information can be found at www.hoahaudaiduongvietnam.com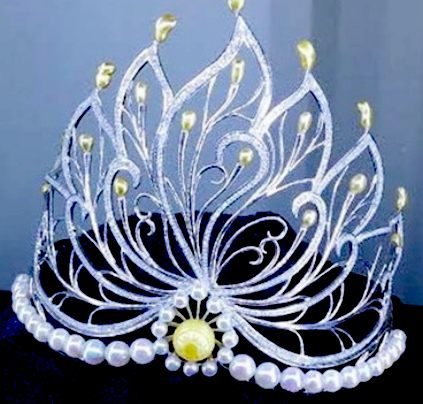 VOICE OF VIETNAM 26 MAY 2014 - Dang Thu Thao crowned Miss Vietnam Ocean 2014

Dang Thu Thao, born in 1997 in the Mekong Delta city of Can Tho, was sashed winner of the 2014 Miss Vietnam Ocean beauty pageant which wrapped up in Phan Thiet City in Binh Thuan on May 25.

Thao was awarded with VND200 million in cash, a crown and many other valuable items.

Thao will now become a goodwill ambassador for Blue Ocean World Fund with the aim of promoting environment and sea resources protection.

The two runner-ups awards went to Le Thi Ha Thu from Thua Thien-Hue province and Le Thi Van Quynh from Hanoi

In addition, the organising board presented sub-awards to other beauties, including a beauty with fair complexion for Dang Thu Thao, a beauty with shiny hair for Bui Thi Thao Huyen, Miss Photo for Le Thi Van Quynh, Miss Bikini for Tran Thi Kim Yen, Miss Talent for Bui Thi Huyen Trang, Miss Ao Dai for Nguyen Thi Diem My, Miss Sea for Pham Thi Thu Thuy and Miss Fashion for Phan Thi Thu Huong.

During the final round, contestants had joined outdoor activities, such as collecting garbage along beach, planting green trees, cycling for environment, and presenting gifts at fishing villages and primary schools.

At the final night, the organising board donated VND400 million to the fund "Join hands to protect Vietnam's sovereignty in the East Sea" launched by Tuoi Tre (Young Age) newspaper.

This is the first time Binh Thuan has hosted the beauty contest under which the province sent a message on sea and island sovereignty marine environment protection and tourism promotion.
LINKS & REFERENCE
Hanoi Times arts entertainment 2014/02 miss ocean contest hopes to increase public awareness
Vietnam news life style miss ocean winner thao makes waves
Word Vietnam.com/your-say/miss-ocean-vietnam-2014
Facebook The Grand Ho Tram Strip
Giadinh Hoa-hau-viet-nam-2014-se-duoc-nhan-vuong-mien-tri-gia-25-ty-2014
Talk Vietnam 2014 02 miss-vietnam-ocean-2014-kicks-off-in-april
E VOV Culture Dang Thu Thao crowned Miss Vietnam Ocean 2014 27 July
What Lauderdale world news Vietnam opposes temporary chinese ban fishing Gulf Tonkin
National Interest unveiled new naval base the South China Sea
http://www.nationalinterest.org/blog/the-buzz/unveiled-chinas-new-naval-base-the-south-china-sea-12452
http://www.whatlauderdale.com/world-news/vietnam-opposes-temporary-chinese-ban-fishing-gulf-tonkin/15977/
http://www.britannica.com/place/Gulf-of-Tonkin
https://en.wikipedia.org/wiki/Gulf_of_Tonkin
http://english.vov.vn/Culture/Dang-Thu-Thao-crowned-Miss-Vietnam-Ocean-2014/276894.vov
http://www.talkvietnam.com/2014/02/miss-vietnam-ocean-2014-kicks-off-in-april/
http://giadinh.net.vn/giai-tri/hoa-hau-viet-nam-2014-se-duoc-nhan-vuong-mien-tri-gia-25-ty-20141020141909032.htm
http://www.hoahaudaiduongvietnam.com/
http://wordvietnam.com/your-say/tag/The%20Grand%20Beauty
https://www.facebook.com/TheGrandHoTramStrip
http://hanoitimes.com.vn/arts-entertainment/entertainment/2014/02/81E07681/miss-ocean-contest-hopes-to-increase-public-awareness/
http://vietnamnews.vn/life-style/255404/miss-ocean-winner-thao-makes-waves.html
http://wordvietnam.com/your-say/miss-ocean-vietnam-2014
http://news.yahoo.com/china-says-changing-position-sea-dispute-shame-ancestors-080310808.html
http://www.nytimes.com/newsgraphics/2013/10/27/south-china-sea/
http://www.johnfeffer.com/is-chinas-rise-still-peaceful/
http://www.livemint.com/Politics/j2x5cxz1gxYQwDPmK5NtuN/India-Asean-to-dis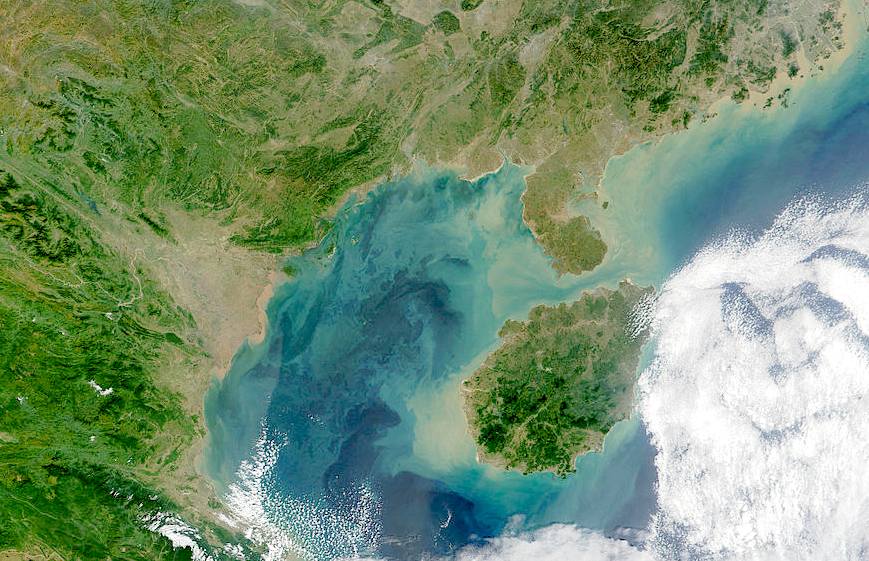 ACIDIFICATION - ADRIATIC - ARCTIC - ATLANTIC - BALTIC - BAY BENGAL - BERING - CARIBBEAN - CORAL - EAST CHINA
ENGLISH CH - GOC - GULF GUINEA - GULF MEXICO - INDIAN - IOC - IRC - MEDITERRANEAN - NORTH SEA - PACIFIC - PERSIAN GULF - SEA JAPAN
STH CHINA - PLASTIC - PLANKTON - PLASTIC OCEANS - SEA LEVEL RISE - UNCLOS - UNEP WOC - WWF

AMAZON - BURIGANGA - CITARUM - CONGO - CUYAHOGA - GANGES - IRTYSH - JORDAN - LENA - MANTANZA-RIACHUELO
MARILAO - MEKONG - MISSISSIPPI - NIGER - NILE - PARANA - PASIG - SARNO - THAMES - YANGTZE - YAMUNA - YELLOW