Bluebird Marine System Ltd (BMS) considered applying for Horizon 2020 funding for Project SeaVax™ in 2016, but thought better of it. The reason we decided against applying for European funding in 2016 was that we were too small and had no trading track record - hence, would be unable to pass the 'old-boys' and financial tests that would have scored to rule us out. We would then have wasted several thousands of £pounds of scarce resources only to be disappointed.
In addition to that, we would have to have sourced funding to match any grant or at least cover 30% of whatever we estimated that a project would need. Once again, with disruptive technology, and without an end user we would have been wasting our time applying and the financial interest burden would have rendered the company insolvent in very short order.
Another problem with EU funding is the huge time lag before a decision is made, that if negative, means wasted years and man hours literally doing nothing where funding rules mean that you cannot begin works until a grant is officially issued. At that time in 2016 there was no call for such a project where funding would have been realistic in any event - as in sufficient to operate a project without risk as to insolvency.
It is bad enough that you might be willing to undertake work packages that the UN or EU may have identified as necessary, without it being the case that these very well funded organizations lever funds from not for profits that render the charities concerned insolvent. We do not consider this a sustainable practice in compliance with SDG9. This gives those organizations looking to achieve societal solutions without closure. Under funding any call seems to us to be self-defeating and insulting to the international community in terms of the lack of commitment.
DECISION MAKING
Calls are decided by academics looking to solve a particular niche problem without any thought for the viability or survival of applicants from such commitment, and that usually means a lack of vision when it comes to larger projects - indeed, projects with such scope are ruled out automatically.
We do not say this lightly, we speak from real life experiences and a reading of actual documents relating to actual applications from some of those who are contributing to this project. Big thanks to them for sharing that information and heading off time wasting efforts.
For these reasons, although we have looked at the process, we were leaning towards a mix of crowd funding and corporate (philanthropic) associations. By inviting such participation we had hoped to be able to top up the already generous donations from Avaaz members (thank you everyone), in return for a unique association. What is written below was then to remind us not to waste any more time on government initiated grant applications that either fail to incentivise or lack commitment.
This was in 2016/2017, the SeaVax project has now been passed to the Cleaner Ocean Foundation who may have more success in raising the several £millions of pounds needed to launch a prototype.
SeaVax is a blue water cleanup ship that uses several stages of filtration to remove nets and bulkier plastic waste, and to filter plastic particles from the gyre soups. We hope to develop the concept from our 1/20th scale experimental models (see 1st Autocad prototype above), into the combine harvester of the oceans. Departing from swifter SWASH hull of the Bluefish ZCC, we are using a trimaran configuration that lends itself to the task. As with the ZCC range, this vessel is powered by energy from nature. A combination of solar and wind power provides in excess of 3.5kW per ton to drive the machinery without a drop of diesel in sight. Being autonomous is also a cost saving feature. There are no unions to argue for shorter hours - because no crew is necessary. This means that the ship can be smaller and simpler. No galley or bunks are needed, no chartroom or helm. A dedicated navigation and communications package ensures fleet integration and COLREGs compliance.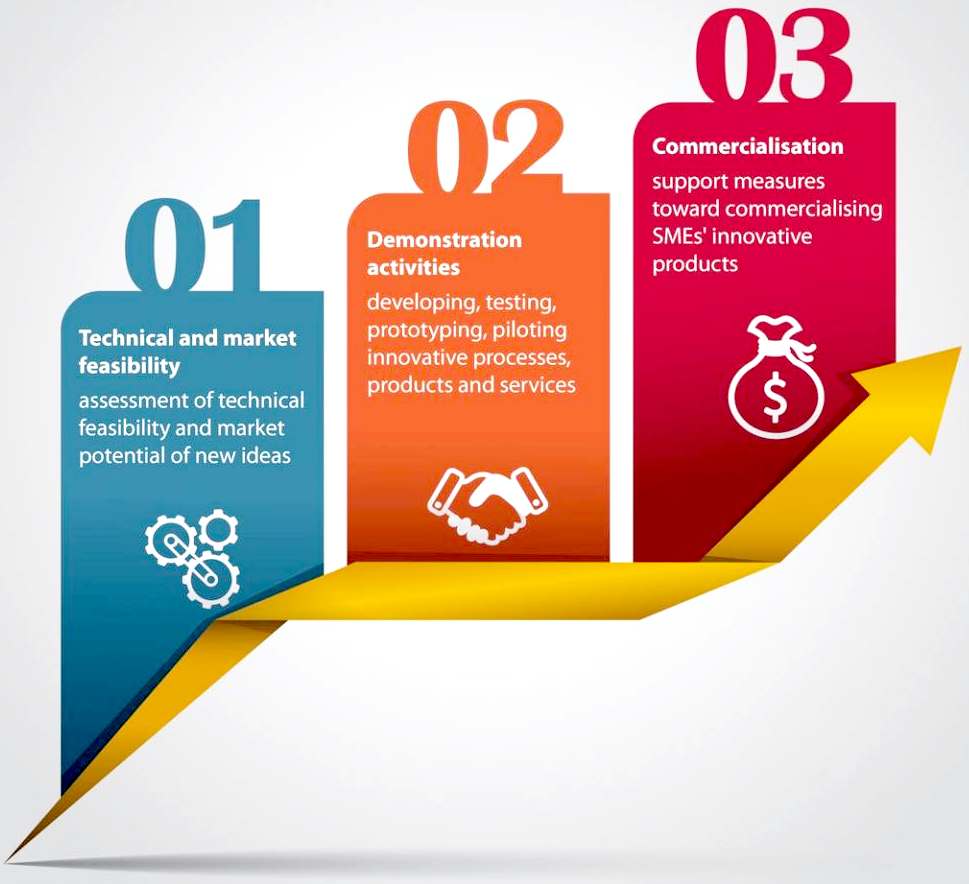 THE SME INSTRUMENT
SEAVAX FEASIBILITY - PHASE 1
This stage involves experiments with small 1/20th scale models. The objective is to prove that a vessel can harvest plastic ocean waste using only energy from nature.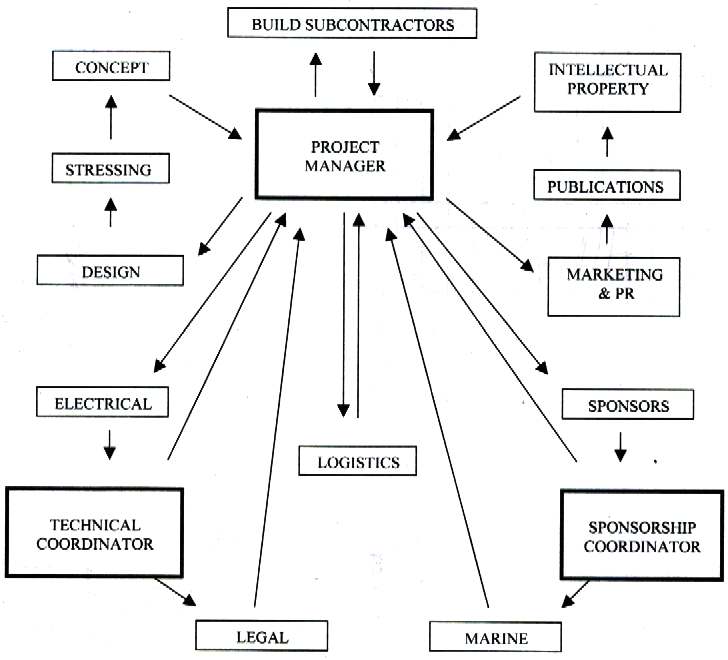 SEAVAX HORIZON 2020 - PHASE 2
WARNING: APPLYING FOR EU GRANTS IS AN EXTREMELY COMPLEX AND TIME CONSUMING, HENCE EXPENSIVE, EXERCISE THAT IS NOT SUITABLE FOR START UPS - WHERE THE COMMISSION SIMPLY WANT VOLUME APPLICATIONS THAT GIVE THEM A WIDER CHOICE OF FREE IDEAS TO FURTHER THEIR POLITICAL & ECONOMIC AMBITIONS. THERE IS NO MECHANISM FOR TESTING A POTENTIAL IDEA FOR ACCEPTANCE, OTHER THAN APPLYING UNDER ONE OF THEIR GENERAL HEADINGS. UNLESS A CALL IS 100% ON POINT AND YOU HAVE THE FUNDS TO PUT TOGETHER WHAT AMOUNTS TO AN INTRICATE BUSINESS PROPOSAL - WHY RISK WHAT RESOURCES YOU HAVE - CONSIDER INSTEAD, CROWD FUNDING OR COMMERCIAL SPONSORSHIP. THE ADVERTISED H2020 SME INSTRUMENT CALL IS REPRODUCED BELOW FOR REFLECTION. SOCIAL R&D IS NOT A COMMERCIAL INVESTMENT, MEANING THAT MONIES RAISED FROM BANKS OR VENTURE CAPITALISTS CANNOT DO ANYTHING ELSE BUT LEAD TO INSOLVENCY AND TAKEOVER.
PLASTIC WASTE - Poses more of a risk to marine life than sushi bars. Fish and marine mammals are developing cancerous growths. It's too early to be able to say plastic waste is to blame, but something is causing this phenomenon and plastic waste is reaching high saturation levels. Fish stocks are at an all time low. If not for diesel fuel subsidies, fish would be off the menu, because ships could not afford to travel as far as they do now to find a reasonable harvest. The Global Ocean Commission and other agencies are looking for ways to combat these problems. We can only help with ocean pollution - and that is only with help from those that can.
Horizon 2020 funds high-potential innovation through a dedicated SME instrument, which offers seamless business innovation support under the section Societal Challenges and the specific part Leadership in Enabling and Industrial Technologies (LEITs).
Provided with about €3 billion in funding over the period 2014-2020, the SME Instrument helps high-potential SMEs to develop groundbreaking innovative ideas for products, services or processes that are ready to face global market competition. Available to SMEs only, which can however organise a project in the way that best fits their business needs – meaning that subcontracting is not excluded – the new scheme has opened a new highway to innovation through phased, progressive and complimentary support.
What support is available?
The dedicated SME instrument's supports close-to-market activities, with the aim to give a strong boost to breakthrough innovation. Highly innovative SMEs with a clear commercial ambition and a potential for high growth and internationalisation are the prime target.
The SME Instrument offers small and medium-sized businesses the following:
Horizon Phased Support
Funding is available for: exploring and assessing the technical feasibility and commercial potential of a breakthrough innovation that a company wants to exploit and commercialize.
Activities funded could be: risk assessment, design or market studies, intellectual property exploration; the ultimate goal is to put a new product, service or process in the market, possibly through an innovative application of existing technologies, methodologies, or business processes.
The project should be aligned to the business strategy, helping internal growth or targeting a transnational business opportunity.
Amount of funding: lump sum of €50,000 (per project, not per participating business).
Duration: typically around 6 months
Outcome: The outcome of a phase 1 project is a feasibility study (technical and commercial), including a business plan.
Should the conclusion of the study be that the innovative concept has the potential to be developed to the level of investment readiness/market maturity, but requires additional funding in view of commercialization, the SME can apply for Phase 2 support.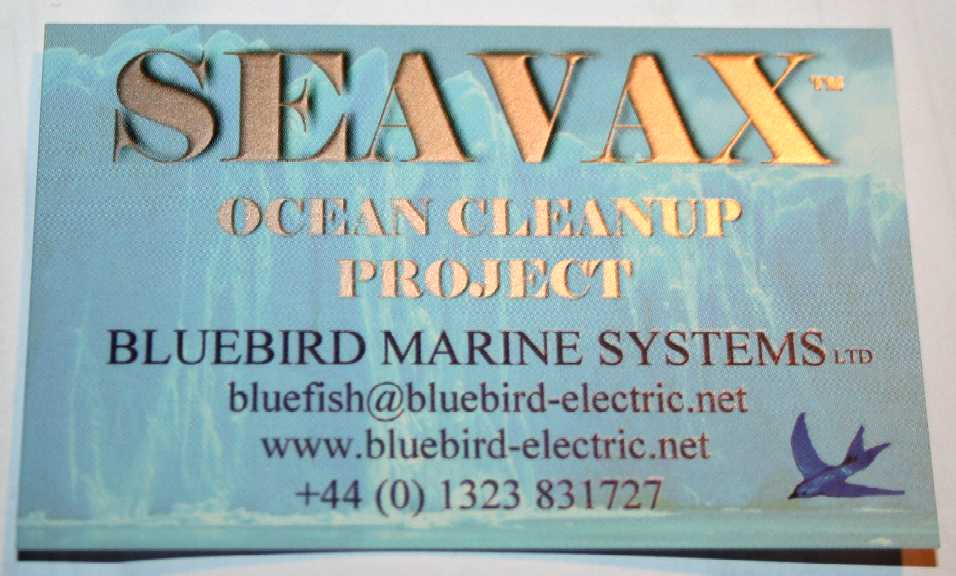 Horizon Innovation project (phase 2)
Funding is available for: innovation projects underpinned by a sound and strategic business plan (potentially elaborated and partially funded through phase 1 of the SME Instrument).
Activities funded in phase 2 can be of several types: prototyping, miniaturization, scaling-up, design, performance verification, testing, demonstration, development of pilot lines, validation for market replication, including other activities aimed at bringing innovation to investment readiness and maturity for market take-up.
Amount of funding: in the indicative range of €500,000 – € 2.5 million or more (covering up to 70% of eligible costs, or in exceptional, specific cases up to 100%).
Duration: typically around 1 to 2 years
Outcomes:
a new product, process or service that is ready to face market competition;

a business innovation plan incorporating a detailed commercialization strategy and a financing plan in view of market launch (e.g. on how to attract private investors, if applicable).
Horizon Commercialization (phase 3)
With the view of facilitating the commercial exploitation of the innovation activities resulting from phase 1 or phase 2, specific activities will be proposed. These can include support for further developing investment readiness, linking with private investors and customers through brokerage activities, assistance in applying for further EU risk finance, and a range of other innovation support activities and services offered via the Enterprise Europe Network (EEN).
Horizon Coaching
Innovation and Business development coaching is proposed in parallel throughout phases 1 and 2 to help SMEs:
enhance the company's innovation capacity

align the project to the identified business development strategy

develop the commercial/economic impact and long term sustainability.
Coaching will be provided by experienced business coaches, selected through the Entreprise Europe Network (EEN).
SEAVAX COMMERCIAL CAPITALIZATION - PHASE 3
Once a prototype is working, the next stage is to develop a production model, for sale to countries around the world, or to undertake ocean cleanup contracts for those countries who do not wish to operate their own fleets.
This stage will be mostly crowd funded, with equity sharing.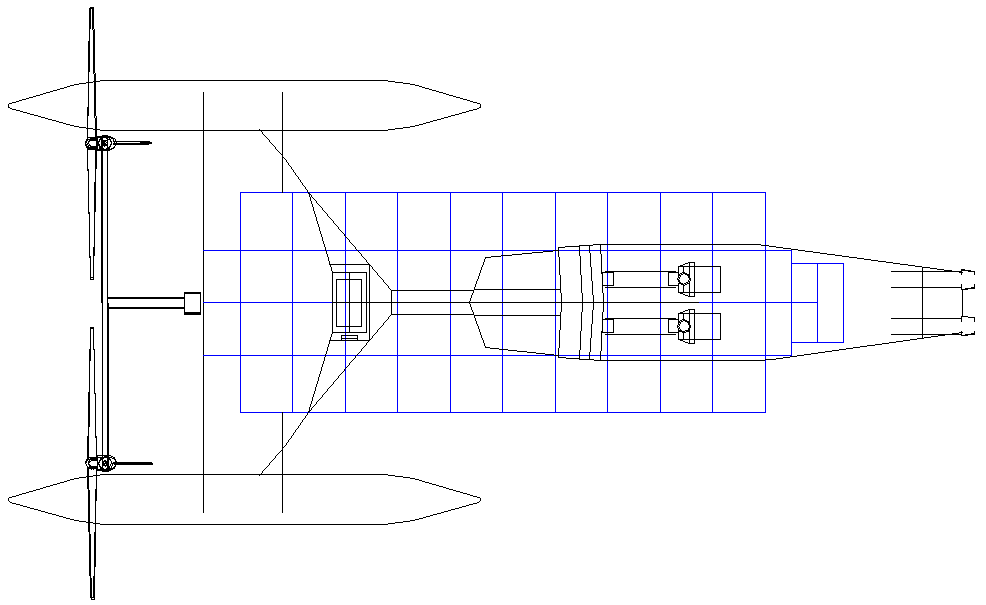 BUSINESS PLAN - We will be trying several test rigs to increase operational flexibility, the aim being to make these vessels commercially viable. The hope is to sufficiently interest crowd funding investment for eventual sales. To enable us to reach that stage, we may qualify for Horizon 2020 assistance as an SME, where blue growth is a European objective.
Conventional plastics do not biodegrade on land or in water, but become brittle in sunlight and break apart into ever smaller bits of plastic, still containing toxic substances introduced during manufacture – like phthalates, bisphenol-A and flame retardants. Plastics also attract and concentrate persistent oily pollutants present in seawater. So plastic debris not only threatens sea creatures through entanglement or by clogging their digestive tracts, but also introduces dangerous chemicals into the food chain.

Except for the tiny fraction of plastics that has been incinerated, all plastic ever manufactured is still somewhere on the planet. With virgin plastic production still greatly outpacing recycling (which in the US averages only ten percent) our oceans will continue to become more polluted with plastics until something is done to stop it.
CONTACT US to register your interest.
PROJECT SOUVENIRS and supporters club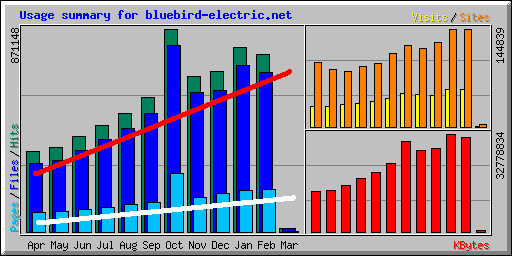 Website development and traffic from April 2014 to February 2015, demonstrating solid growth in popularity - for the most part centered about current projects, with the most recent upswing created by media interest in ocean pollution.
CROWD FUNDERS A to Z
LINKS & REFERENCE
https://www.godaddy.com/garage/top-20-crowdfunding-platforms/
http://www.blue-growth.org/Charity/Crowd_Funding_Campaigns_Support_Financial.htm
https://www.theoceancleanup.com/milestones/crowd-funding-campaign/
http://www.gofundme.com/
https://www.crowdrise.com/
http://www.theneweconomy.com/awards
http://www.cleantechinvestor.com/
http://www.ev-info.com/ev-technology
http://www.crowdfunder.co.uk/
http://www.newenergyawards.com/forum.html
https://www.kickstarter.com/
https://www.crowdcube.com/
https://crowdfundcentral.wordpress.com/top-10-crowdfunding-sites/
https://www.angelinvestmentnetwork.co.uk/
https://www.fundingcircle.com/
http://www.clean-invest.de/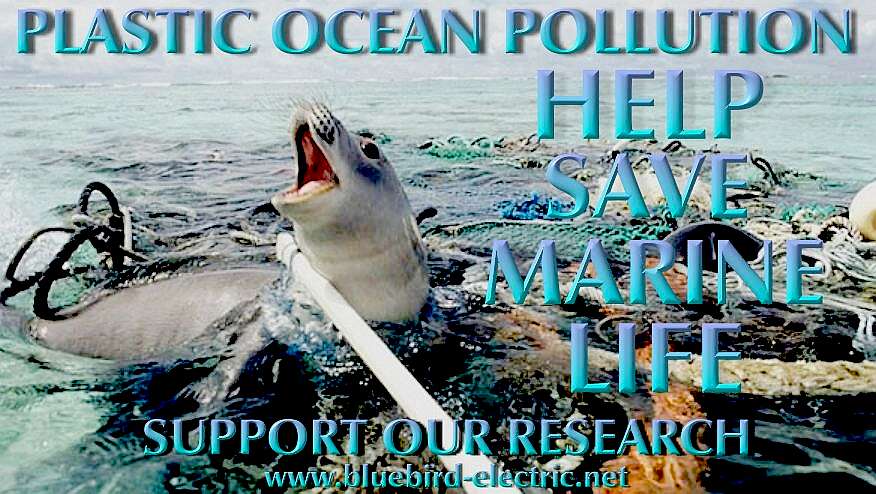 Where investment is invited for commercial ZCC craft, concerning polluted oceans and plastic waste, we are more than interested in collaborating at cost with academics and industry to produce an ocean going vacuum cleaner that we have codenamed Project SeaVax.