The International Regulations for Preventing Collisions at Sea 1972 (COLREGs) are published by the International Maritime Organization (IMO), and set out, among other things, the "rules of the road" or navigation rules to be followed by ships and other vessels at sea in order to prevent collisions between two or more vehicles. COLREGs can also refer to the specific political line that divides inland waterways, which are subject to their own navigation rules, and coastal waterways, which are subject to international navigation rules. The COLREGs are derived from a multilateral treaty called the Convention on the International Regulations for Preventing Collisions at Sea.
EFFECTIVENESS & LIABILITY
The correct operation of a vessel under the command of a human pilot is defined by COLREGs, on the assumption that the human pilot does certain things to certain standards and has certain equipment onboard his vessel to be able to operate the vessel in compliance of the COLREGs.
When the COLREGs were drafted, they did not, nor could not have specifically taken account of vessels that did not have human (biological organism) pilots onboard, simply because no such vessel existed at the time. We believe that this should not hinder progress.
Most of the time human pilotage is able to operate a vessel competently. When we say human pilotage, we also include the crew, who collectively, may be required to share certain duties under the command of the pilot (captain/skipper). It is our view that an unmanned vessel (ASV, USV, UUV) is under the control of the human (*including any document created legal entity) who/that launched it. For this reason the COLREGs do not need to change to be effective.
Should there be a call for it, the human* responsible for operating a vessel may need to demonstrate that their vessel was operationally fit. "Fit," at the time it was put to sea. 'Fit' being a state of operational efficiency equal to the best a human captain might achieve, which must be measured in terms of recorded incidents to include, collisions at sea, groundings and other mishap (not the cause of the pilot), for this is the measure of vessel operation that is currently seen to be internationally acceptable and in some cases unacceptable - decided on a case by case basis.
HUMAN FATIGUE v AUTOMATION
Problems arise when humans miss-read instruments, panic, or fail to notice anything through fatigue. That is when accidents happen. Bluebird Marine Systems is developing an autonomous navigation system based on a patent specification, where electronic sensors in combination with computers, enable a ship to "think" for itself - to at least the standard of its equivalent human counterpart. The aim being to improve on human performance.
A ship so equipped processes information about its environment to be able to maneuver itself around potentially dangerous obstacles, such as rogue vessels. Returning to original mission parameters when danger is averted.
Such robotic automation is nothing new. Robots that can find their way out from a maze are now commonplace for a few pounds. It is the degree of sensitivity and mix of sensors and the subtleties of the algorithms used to make decisions that will ultimately determine how well a system functions.
COLREGs compliant patent technology
AUTOPILOTS & GPS
Course keeping via autopilot and GPS waypoints using a chart-plotter is also nothing new. The combination of collision avoidance sensors, linked to an advanced robot autopilot is likely to have a deep impact on the maritime world.
Think what this could mean for military and other persistent oceanographic duties. Allied to the testing of such a system is a ship that travels constantly around 6-7 knots, fueled only by energy from nature - with burst of speed of 10+ knots for 100+ nautical miles, giving added versatility to operators.
A combination of energy harvesting and autonomous navigation technologies will save energy for navies and oil companies in the short term and could scale up to include cargo and cruise ships eventually - for sustainable ocean transportation.
HISTORY
Most military companies have developed autonomous navigation systems, keeping the details of such designs to themselves as in the early days of GPS. Thus, development has been retarded, where $millions of dollars of research has been stifled, which could have been applied to civilian uses many years ago.
Recent studies by Queens University Belfast and the Munin project are essentially repeating the military research that tax dollars have paid for years ago, and kept secret. The challenge now is to enlighten the powers that be and drag them kicking and screaming into the 21st century. Some of the independent autonomous projects may soon overtake any official position.
LEGAL ISSUES
Coming to terms with that which many Navies previously though impossible is now (2013) the subject of a White Paper call from the European Defence Agency (SARUMS & MAST), with UK MAS and MUNIN taking an interest. So far the IMO are keeping their lips sealed, but they have been asked for comment and if they are in a position to help, legal guidance and funding. It is early days yet. The COLREGs though do not have to change now that such technology is available to meet the challenge. What is needed is support from the industry in the development of such systems for small enterprises that are developing patent technology, rather than automatically handing such contracts to military companies, who may not possess the IP rights for commercialization but will develop the technology without dissemination.
DEVELOPMENT
There are many facets of autonomous controls that need to be evaluated in real life conditions prior to general release. For a vessel robotically equipped to comply with COLREGs it has to respond to real-time action as well, if not better, than a human captain and crew. This involves making course corrections, and giving audible, visual and radio signals. In addition, such a vessel must carry all of the usual safety features.
One of the suggestions most likely to demonstrate the reliability of such equipment is the World Navigation proposed for the Solarnavigator. Solarnavigator is an autonomous ship designed to be fully COLREGs compliant. The successful conclusion of such a voyage will give those manufacturers who are considering entering the marketplace, scientific data to back up safety improvement claims. This is the most advanced project of its kind at the time of writing (Sept 2013) and the first team to propose such trials (consortium backed) the members of which are looking for additional contributors/contributions and sponsorship.
The ultimate challenge, is to perfect a system that prevents accidents via human error
There are many International organizations concerned to prevent accidents (loss of life) at sea of which the IMO is the most influential based on other treaties such as SOLAS. Loss of life may be caused by freak weather conditions, but is more commonly caused by collisions at sea, either with other boats, icebergs, or by running aground. All of these depend on human performance, the seamanship of a captain and his crew. There are though now, many vessels that are unmanned, using computers to navigate. Properly developed such a system will take AIS to the next level: Super-AIS, a Collision Avoidance System (CAS) that seeks to prevent accidents by taking the helm to superhuman levels of performance.
Bluebird Marine Systems is looking for international development partners. If your navy, or commercial hydrographic departments might benefit from autonomous oceanographic operations, please get in touch
We would like to promote a CAS internationally, by making the SNAV robot navigation system available economically, with certification or type approval and clarification as to legal issues relating to liability - who might be at fault in the event of a claim. This may not be so critical from a military point of view, but very much on the agenda for commercial fleet operators who need to avoid complications.
SAILING VESSELS & INLAND WATERWAYS
Although rules for navigating vessels inland may differ, the international rules specify that they should be as closely in line with the international rules as possible. In most of continental Europe, the Code Européen des Voies de la Navigation Intérieure (CEVNI, or the European Code for Navigation on Inland Waters) apply. In the United States, the rules for vessels navigating inland are published alongside the international rules.

The Racing Rules of Sailing, which govern the conduct of yacht and dinghy racing under the sanction of national sailing authorities which are members of the International Sailing Federation (ISAF), are based on the COLREGs, but differ in some important matters such as overtaking and right of way close to turning marks in competitive sailing. We are not proposing any use involving autonomous sail powered vessels - which in our opinion routinely put themselves into positions of proximity that a robot captain might consider risky.
UNMANNED MILITARY VESSELS
Apart from COLREGS, there is a more demanding requirement for ASVs (UMVs) that are carrying weapons with the intention to cause harm to an enemy at war, to be extra vigilant in the course of operations. Although in theory there are no legal definitions, the rules of law are discussed in some detail HERE.
---
All SNAV collaborative Research, Open Source projects, Collaborative Manufacturing and License enquiries should be directed to:-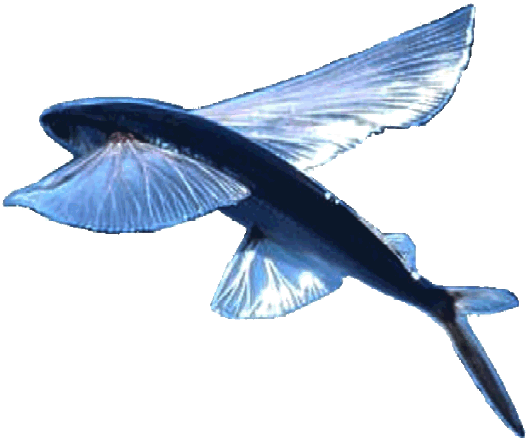 Product Development Manager
Project BLUEFISH
BLUEBIRD MARINE SYSTEMS LTD
Solar House, Herstmonceux
BN27 1RF, United Kingdom
Tel: +44 (0) 1323 831727
Email: Contact: bluefish@bluebird-electric.net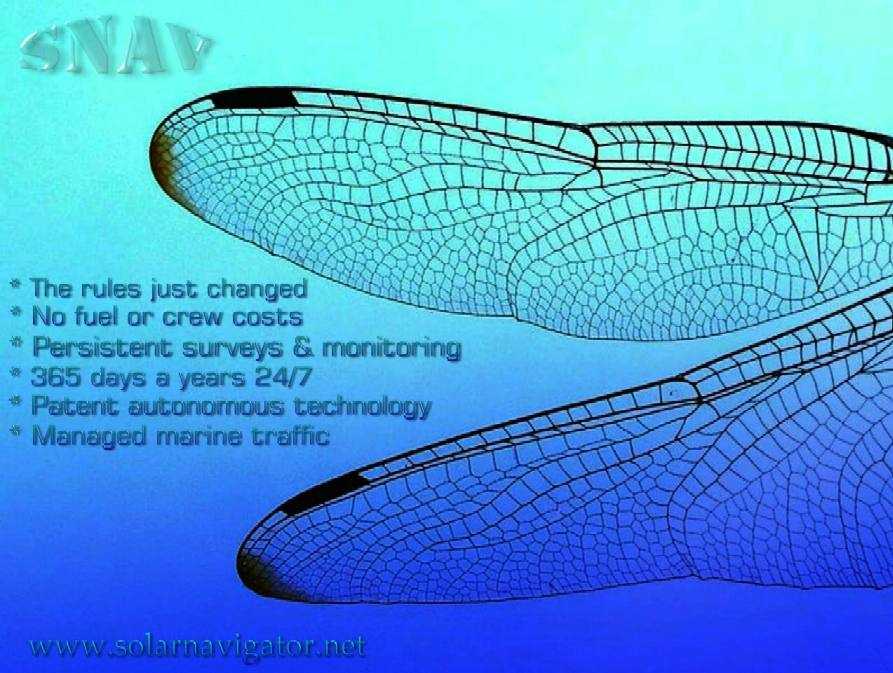 LINKS & REFERENCE
SOLAS'1974
http://en.wikipedia.org/wiki/International_Convention_for_the_Safety_of_Life_at_Sea
Types of Automatic Identification Systems". U.S. Coast Guard Navigation Center.
Maritime Navigation and Radiocommunication Equipment and Systems IEC.
Tron AIS-SART - AIS-SART / Radar SART JOTRON.
http://www.cmlmicro.com/Press/briefs/index.asp?/Press/briefs/ais.htm
Circular 289: Guidance On the Use of AIS Application-Specific Messages
Establishing an IALA AIS Binary Message Register: Recommended Process IALA Conference
AIS Application Specific Messags IALA-AISM.
EMC Analysis of Universal Automatic Identification and Public Correspondence Systems in the Maritime VHF Band
Maritime security – AIS ship data 79th session: 1–10 December 2004. IMO Maritime Safety Committee.
Atlantis leaves Columbus with a radio eye on Earth's sea traffic ESA. 4 December 2009.
LUXSPACE Sarl - LuxSpace successfully launches AIS satellite on PSLV LuxSpace.
ESA satellite receiver brings worldwide sea traffic tracking within reach". Euro Space Agency. 23 April 2009
SpaceQuest receiving AIS SART messages from orbit". Kurt Schwehr. 29 April 2010
Successful launch of Norwegian satellite The Norwegian Space Centre
http://www.nordicspace.net/PDF/NSA239.pdf
Technical characteristics for AIS time division multiple access VHF maritime band (Recommendation ITU-R M.1371-4)
AIS Messages U.S. Coast Guard Navigation Center.
US patent 5506587, Lans, Håkan, "Position indicating system", 1996-04-09, GP&C Systems International AB
USPTO ex-parte reexamination certificate (7428th), issued on March 30, 2010
Commissioners of Irish Lights Oct-11 - AIS Home page
IMO AIS transponders information Oct-11
Further AIS, VTS and VTMIS information
US Coast Guard Automatic Identification System Overview Mar-13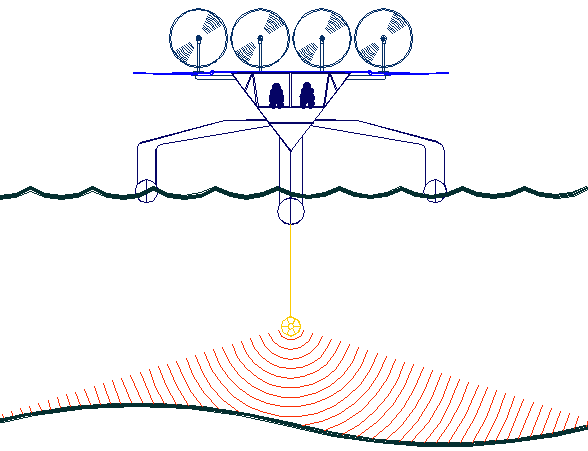 The key to accurate hydrographic mapping is continuous monitoring, for which the SNAV platform, presently under development, is a robotic ocean workhorse capable of 18 knots. Based on a stable SWASH hull this design is under development in the United Kingdom. The robot ship uses no diesel fuel to monitor the oceans autonomously (COLREGS compliant) at relatively high speed of between 7-10 knots (depending on specification) 24/7 and 365 days a year - only possible with the revolutionary (patent) energy harvesting system. The Bluefish hullform is ideal for automatic release and recovery of ROVs or towed arrays, alternating between drone and fully autonomous modes. International development partners are welcome. This vessel should pay for itself in fuel saved every ten years.