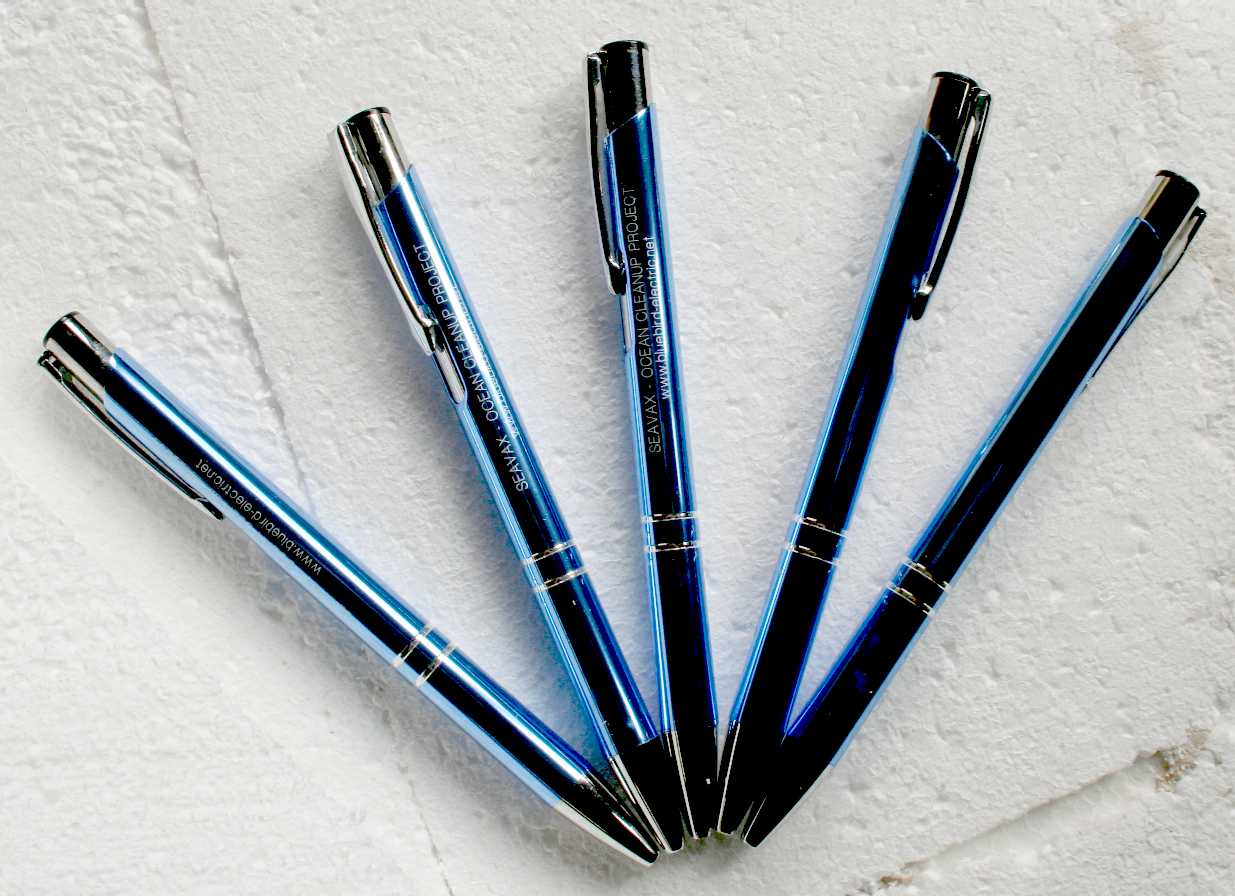 PENS - The pen is mightier than the sword and makes a superb gift for a loved one, or a great impression on friends and colleagues, as they realize that there are world problems that very few people know about.


TORCH PENS - These pens are available in pink and teal in support of our SeaVax "Feed The World" project. They have polished hard chrome barrels and colored caps with our bird logo engraved into the cap. They have soft silicone rubber tips for your mobile phone and computer touch screens and a built in LED torch at the opposite end - ideal for conferences, theatres, clubs or doing your homework when the lights are low. They come complete with batteries and gift boxes if this is a present for a loved one (at a small extra cost).

SURFING PEN - These pens are in ocean blue in support of the Miss Ocean "Cleaner Ocean" project. They come complete with gift boxes if this is a present for a loved one (at a small extra cost).
SeaVax supporters will be able to purchase individual items. The money raised from this initiative will go towards the cost of attending events and lobbying for a change in policies aimed at reducing single use plastic - and educating local authorities as to the various ways of cutting down on the plastic that flows from rivers into the sea.
Crowd investors and corporate sponsors will receive special packages commensurate with the level of support they choose. The ultimate package will include the name of the investor, company or group on the hull of the full size prototype SeaVax vessel - to include naming of the figurehead - which at the moment could be either a whale or dolphin carving, or the manta ray at present running as the favourite design. Opportunities exist at the moment for a prime sponsor, or a consortium of sponsors to name the vessel, with media opportunities that will flow from the build stages and launch of the ship - to include a naming ceremony.
MUGS - Rotational views through 180 degrees of the Miss Ocean limited edition mug in support of the beauty contest to be held in Eastbourne in East Sussex, England in 2016.
* Supporters can elect to remain anonymous.
CONTACT US - WE WELCOME FEEDBACK OR SUGGESTIONS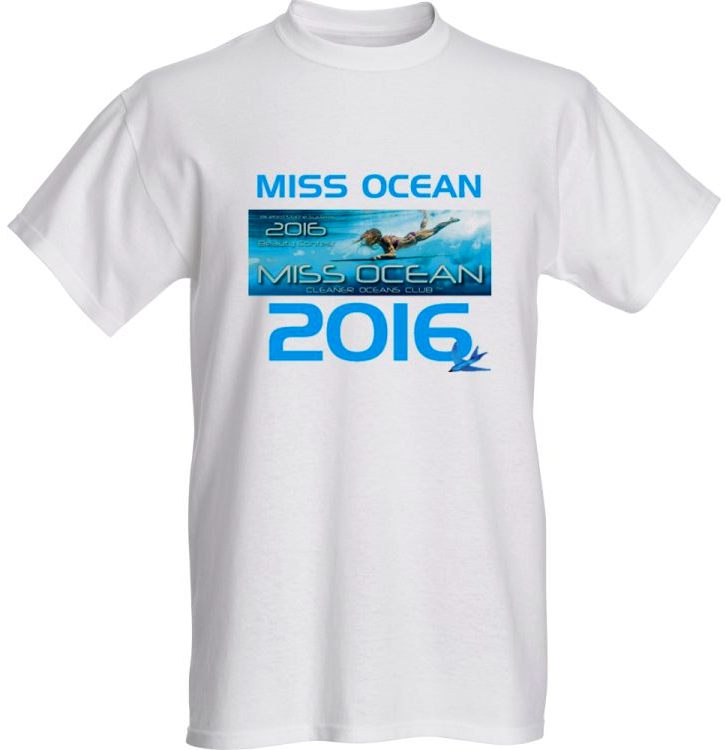 CLEANER OCEANS CLUB - From January of 2016, you can help us to make this project happen by joining the Cleaner Oceans Club (COC). Members of the COC will receive a Certificate, inclusion on our list of supporters,* and depending on their level of membership, other benefits - all the way up to naming rights and invitations to events. Empowered women can enter the Miss Ocean beauty contest, to draw attention to ocean plastic waste, acid oceans and climate change.
LINKS & REFERENCE
http://www.gofundme.com/
http://www.theneweconomy.com/awards
http://www.cleantechinvestor.com/
http://www.ev-info.com/ev-technology
http://www.crowdfunder.co.uk/
http://www.newenergyawards.com/forum.html
https://www.kickstarter.com/
https://www.crowdcube.com/
https://www.angelinvestmentnetwork.co.uk/
https://www.fundingcircle.com/
http://www.clean-invest.de/