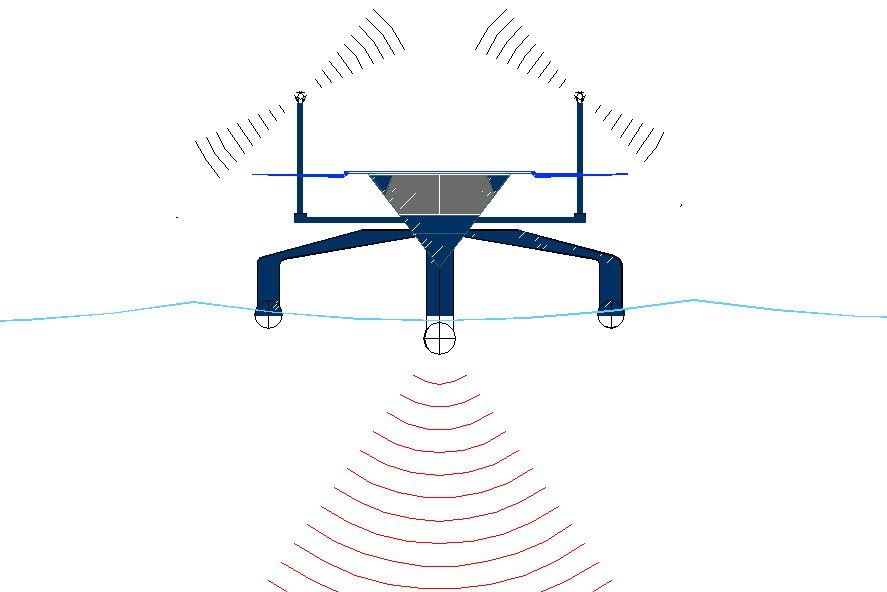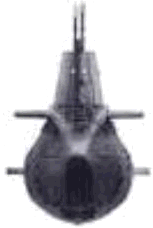 DRONE SUBS - If the submerged nuclear submarine shown above has a crew on board (most likely) they are in grave danger, because the submarine hunter-killer (HK) on the surface above it is a drone that can either track the submarine and pass information to a network of marine drones, or, in times of hostilities - sink the submarine as soon as it is located with torpedoes or depth charges.
A submarine might get lucky and evade the HK, or even sink it, but once the position of a submarine is known and transmitted, it will never be safe and from then on the drone HKs will converge upon it. The mission of drone HKs is to find enemy submarines: persistently. The secondary objective of drone HKs is to sink destroyers and aerial drones that may be sent out to hunt them.
COST EFFECTIVENESS - By a process of attrition, drone HKs will decimate an enemy fleet and financially frustrate any state, even a super power. The maths is simple. A drone HK cost only a few $million with no loss of life, compared to a manned destroyer which costs a small fortune and kills hundreds of crew. The traditional investment in huge floating iron hulls becomes wasted capital.
UNMANNED SUBMARINES - The logical conclusion is to eliminate the crew from submarines and bring in countermeasures. The technology exists to enable this, but submarines, either manned or unmanned will need to be supported by friendly surface drones where aerial and marine drones like that shown could make their situation untenable. Thus, the main reason for maintaining a fleet of nuclear submarines, namely to be able to launch a nuclear strike, is neutralized. Contact BMS to find out more.
ROBOTIC RELIABILITY
A robotic vessel must be more reliable than ordinary ships at sea. This is especially so of military craft such as submarines.
For an autonomous robot nothing is more important than dependability. Once a system fails there is no human around to fix it.
SECONDARY MOTORS
For an ultra reliable autonomous robot boat, we need back-up motors. If one motor set fails, we might engage another set. Compared to the long term energy savings, the additional setup costs are insignificant.
EMERGENCY MOTORS
Where we are cruising at relatively slow speeds, there are times when more power is needed, such as in tidal conditions, to avoid collisions, when docking, or just because we are late. By having the ability to engage and disengage motor sets without mechanical losses from layshafts and bearings, the SolarNavigator can operate at peak efficiency in real time. We cannot show you how we achieve this here because the method is patentable.
STAND BY FAILSAFE
Should any one configuration fail, the proposed transmission design will allow several options to keep the craft powered with a greater degree of flexibility than most boats suffer when running as intended.
A BLOCK GRAPH USED TO ESTIMATE MOTOR COMBINATIONS WITH FAIL SAFES
V

RPM

3:1

knts

4:1

knts

5:1

knots

6:1

knts

7:1

knts

8:1

knts

9:1

knts

Eff%

12

1,000

333

4

250

3

200

2.4

166

2

143

1.7

125

1.5

111

1.33

25

18

1,500

500

6

375

4.5

300

3.6

250

3

214

2.5

187

2.25

166

2

37

24

2,000

666

8

500

6

400

4.8

333

4

286

3.4

250

3

222

2.66

50

30

2,500

832

10

625

7.5

500

6

416

5

357

4.2

312

3.75

277

3.33

62

36

3,000

1000

12

750

9

600

7.2

500

6

428

5.1

375

4.5

333

4

75

42

3,500

1165

14

875

10.5

700

8.4

583

7

500

6

437

5.25

388

4.66

88

48

4,000

1332

16

1000

12

800

9.6

666

8

571

6.8

500

6

444

5.33

92

54

4,500

1498

18

1125

13.5

900

10.8

750

9

642

7.6

562

6.75

500

6

-

60

5,000

1665

20

1250

15

1000

12

833

10

714

8.5

625

7.5

555

6.66

-

66

5,500

1830

22

1375

16.5

1100

13.2

917

11

785

9.3

687

8.25

610

7.32

-

72

6,000

2000

24

1500

18

1200

14.4

1000

12

856

10.1

750

9.0

666

7.98

-

Motor/Kw

Config

60Kw (80.4hp)

40Kw (53.6hp)

30Kw (40.2hp)

20Kw (26.8hp)

15Kw (20.1hp)

10Kw (13.3hp)

7.5Kw (10.0hp)
BMS LTD LICENSING
BMS have acquired the rights to this patent applied for technology. We are likely to be granting licenses in respect of the above innovations to appropriate developers (associates/partners) for a peppercorn fee, subject to conditions. In addition we are preparing improvement specifications for filing at a time to suit stakeholders, such that world patent protection is obtained to coincide with new product launches, thus maximizing the extremely low investment recovery period of 20 years. Contact us in confidence to discuss your needs and strategy.
Should a licensing partner wish BMS Ltd to conduct specific tests for them, or develop targeted new products, that is our specialty. For the existing design versions, we might begin at 1/20th scale, to ensure that the full size boat will behave as per the above illustrations - before moving to full size ocean trials. Alternatively, a/any licensing partner might conduct tests themselves on alternative designs. The design shown here is a useful and extremely adaptable starting point.
MINE HUNTERS & COUNTERMEASURES
CHINA - USVs, unmanned military drone concept models from the Jiangsu University of Science and Technology. Professor Ma Zhonghi Harbin.
ROBOT ADVANTAGE - Another advantage with an unmanned ship is that in the event of serious mechanical difficulties, the robot captain will never leave the ship, maintaining communications, steerage, etc, until relief arrives. For nuclear powered vessels, the advantages are staggering, where the loss of life is eliminated.
With an older manned ship breakdown is more likely, but with an unmanned vessel, early warning of potential failures is built into the autonomous regime. Typically, there would be several layers of redundancy in a ship that is designed to operate unmanned. Thus, if a major failure occurred, the vessel might limp to port unaided. This is particularly important with unmanned submarines.
REDUNDANCY - A manned ship with a crew is unlikely to be able to fix a large diesel or gas turbine engine at sea. Nuclear powered ships also require docking for serious breakdowns or contamination. Minor issues will benefit a ship by having a crew onboard as a quick fix, but at what cost to a nation?
UK IPO - PATENT OFFICE GB2511731
Patents Publication Enquiry
| Patent Numbers | Document Type | Journal Number | Publication Date | View PDF | Download PDF (zipped) | View on Espacenet |
| --- | --- | --- | --- | --- | --- | --- |
| | A | | 17 September 2014 | | | |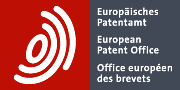 Bibliographic data: GB2511731 (A) ― 2014-09-
Autonomous Vessel Robot AI System

Abstract of GB2511731 (A)
An autonomous boat, ship, or robot vessel that is driven using at least one electric traction motor that drives propeller(s). The motors are powered using batteries that are charged using renewable energy in the form of solar radiation and wind energy. Solar radiation is collected using photovoltaic arrays and the wind energy is collected using wind turbines. The vessel may use computers, sensors, navigating equipment, terrestrial radio and satellite communications, mechanical, electrical and hydraulic actuators and/or multi-hull design for superior course keeping and for navigating the high seas at speeds typically between 5 and 10 knots. The vessel only uses energy harvested from nature and is entirely autonomous, able to calculate, plot and execute course keeping that utilises energy for propulsion more efficiently, and in such a manner that it is compliant with the Collision at Sea Regulations.
CITED DOCUMENTS
Cited documents: GB2511731 (A) ― 2014-09-17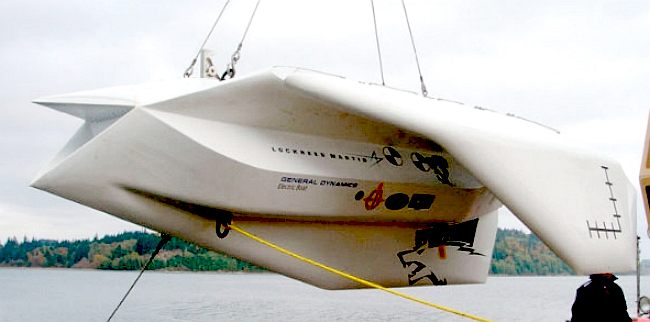 DARPA CORMORANT SUBMARINE LAUNCHED DRONE - Lockheed Martin mockup is a reasonably significant step for a DARPA-funded concept to get to. Cormorant was sadly canceled in 2008 due to budget cuts, but it's one of the most innovative submarine/drone hybrids we've ever seen.
DECEMBER 2013 - As far as the U.S. Navy goes, nothing is stealthier than a submarine, so turning one of those into a mobile drone launcher like the Naval Research Laboratory (NRL) makes perfect sense. The nuclear submarine 'USS Providence' (SSN 719) stealthily loitered below the surface of the Caribbean off Andros in the Bahamas, then successfully launched the very first fuel cell unmanned reconnaissance aircraft, the all-electric XFC UAS, Navy-speak for eXperimental Fuel Cell Unmanned Aerial System.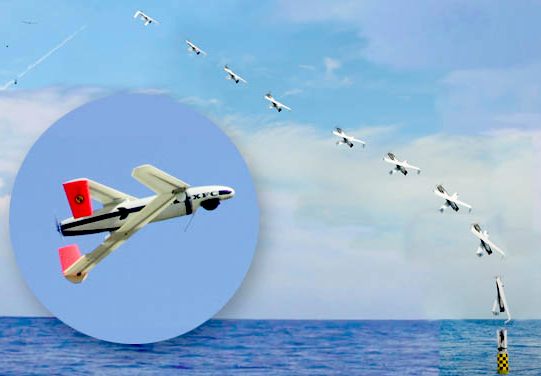 The electric plane and its folding wings fit inside the launch tube of a Tomahawk cruise missile. On reaching the surface, the wings unfold (see image insert above) and the aircraft quickly moves to level flight to perform its mission. Developed by the Naval Research Lab with fund from with the "SwampWorks" at the Office of Naval Research (ONR) as well as the Department of Defense Rapid Reaction Technology Office (DoD/RRTO), the program took some six year from concept to flight. The XFC UAS has an flight endurance of longer than six hours and can feed live video and other information back to the submarine. Says Marinelink, "the successful submerged launch of a remotely deployed UAS offers a pathway to providing mission critical intelligence, surveillance and reconnaissance (ISR) capabilities to the U.S. Navy's submarine force." It took just six years to take this idea from a concept to this demonstration, which is apparently not a very long time as far as the Navy is concerned. But, we're hoping that the Navy had developed something like the Cormorant drone from Lockheed Martin in tandem.


COMMERCIAL DRONE - Rolls Royce have developed (or are developing) a system for unmanned cargo ships, but their technology is not yet compliant with international regulations, or it may be that they could be in the future, but that international regulations need to be given a shove to approve such a system to allow fleet operators to progress. In this artists impression of a tanker, there are no energy harvesting devices, though RR have done some work on foil wave energy propulsion with grants from the TSB, aiming to reduce fuel costs - hence clean up the emissions of any vessel so equipped.
LINKS & REFERENCE
EV world submarine drone launch
Spectrum IEEE military robots navy launches drone from submarine
http://www.lockheedmartin.com/
http://www.lockheedmartin.co.uk/
http://www.ipo.gov.uk/types/patent/p-os/p-find/p-ipsum/Case/PublicationNumber/GB2511731
MOD Contracts Intellectual Property - defending and commercialising ideas
http://www.contracts.mod.uk/intellectual-property-defending-and-commercialising-ideas-and-innovations/
http://www.cipo.ic.gc.ca/
http://www.ipaustralia.gov.au/
http://www.uspto.gov/
http://www.ipo.gov.uk/
http://www.ipsummit.info/
http://www.premiercercle.com/sites/ipsummit/2013/paris2013/
BLUEFISH DEVELOPMENT PROJECT INDEX A-Z