Malcolm Campbell was a shareholder in Brooklands and very active in the running of the track, designing the Campbell road racing circuit within the confines of the site, which was used from its opening on 1st may 1937 to the outbreak of war. Throughout this period he was very active in all classes of racing at Brooklands driving a 1˝ litre Talbot, several Bugattis and the ex-Benoist straight eight supercharged G.P. Delage which was at the height of its fame in 1928 after numerous 1927 Grand Prix victories by its sister cars. In this car he dominated the 1928 200 Mile Race on 21st July, winning by 12 mins. 12 secs. at an average speed of 78.34 m.p.h.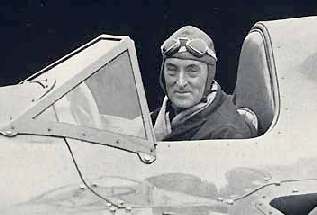 Sir Malcolm Campbell
For American auto racing, the Depression was a bleak period of little money and few races. But followers of the sport had something else to hold their attention - the continuing quest for the world land speed record. Some great names in American racing had held the record - Barney Oldfield, Ralph DePalma, Tommy Milton, even Henry Ford. But one man, an Englishman named Malcolm Campbell, seemed to capture the imagination of the entire world. It may have been the fact that he broke the record on nine occasions between 1924 and 1935, but more likely it was his later cars, all exotic and streamlined, and all named "Bluebird," that somehow provided both excitement and hope for the future in a world turned upside down by the economy and the long slow path toward another disastrous war.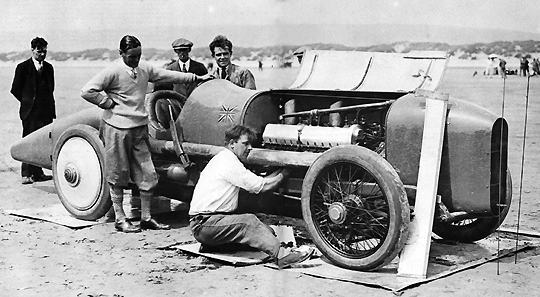 This Bluebird ran 301 mph at Bonneville Salt Flats in 1935
Sir Malcolm Campbell broke the speed record another nine times in various "Bluebird" cars powered by both Napier and Rolls Royce engines. These records were as follows :
25th September 1924 (Pendine Sands) 146.16 mph
21st July 1925 (Pendine Sands) - 150.766mph
4th February 1927 (Pendine Sands) - 174.88mph,
12th February 1928 (Daytona Beach, Florida) - 206.95mph,
5th February 1931 (Daytona Beach) - 246.09mph,
24th February 1932 (Daytona Beach) - 253.96mph,
22nd February 1933 (Daytona Beach) - 272.46mph,
7th March 1935 (Daytona Beach) - 276.71,
3rd September 1935 (Bonneville Salt Flats, Utah) - 301.12mph.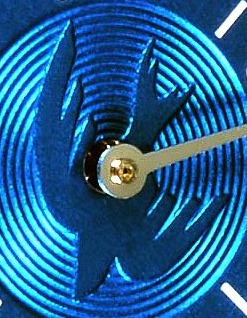 Sir Malcolm died after a long illness in 1949 and was succeeded by his son Donald who continued the record breaking tradition, breaking 400 m.p.h. in the turbine powered Bluebird CN7 now on loan in Lord Montagu's National Motor Museum at Beaulieu. Donald in turn inspired many with his exploits. Sir Malcolm and Donald Campbell were world speed ace legends.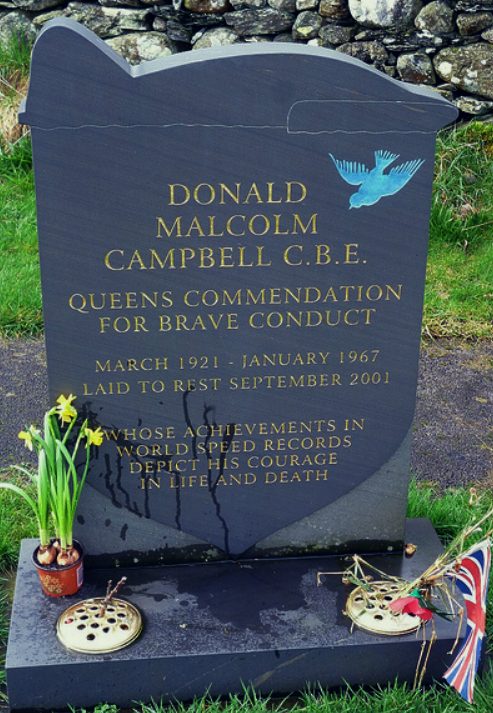 Sir Malcolm Campbell's son Donald, crashed at Bonneville in the CN7 and finally died attempting the water speed record in the fated K7