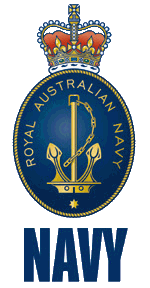 DECEMBER 9 2014 - OFFICIAL DAVID JOHNSTON POST
The Abbott Government is committed to creating a three point plan that will create a sustainable naval shipbuilding industry.

Firstly, the Government will work with industry to fix the Air Warfare Destroyer program.

Secondly, the Government will create a sovereign submarine industry and avoid a submarine capability gap.

Thirdly, the Government will create a naval shipbuilding industry around a fleet of future frigates – provided industry productivity continues to improve.

This plan recognises the significant value to our nation of a skilled naval shipbuilding workforce.

Conscious of the financial disaster left to us by the former government, we will continue to ensure that our Navy is served with the best capability at the best price.
AIR WARFARE DESTROYER

The Government has taken the next major step to put the $8.5 billion Air Warfare Destroyer program back on track to deliver critical capability for the Royal Australian Navy.

Following a competitive procurement process, BAE Systems, Navantia SA and Raytheon Australia will take on increased roles in the Air Warfare Destroyer program for an interim period. Their increased involvement will drive immediate improvements in shipbuilding performance.

The Government is committed to putting this important Defence project back on track and stop the growing cost and schedule overruns we inherited from our predecessors by implementing the Reform Strategy recommended by Professor Donald Winter's Independent Review of the Air Warfare Destroyer program.

The Air Warfare Destroyer Alliance Industry Participants – ASC Shipbuilder and Raytheon – will continue to be responsible for the construction and delivery of the three ships.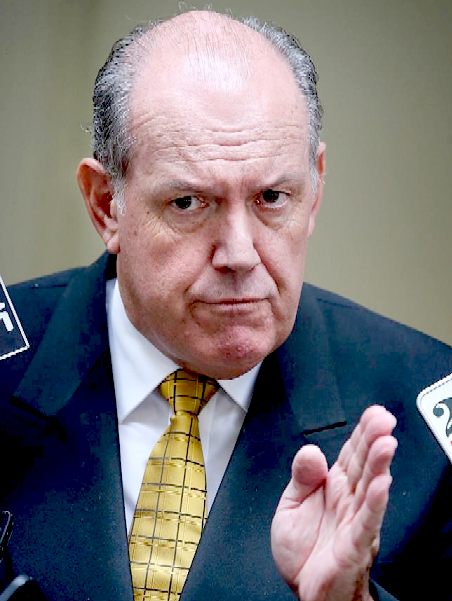 RT HON DAVID JOHNSTON CONTACTS
Electorate Office:
183 Great Eastern Highway
BELMONT WA 6104
POSTAL ADDRESS:

PO BOX 531 BELMONT WA 6984

Ph: (08) 9478 2088
Fax: (08) 9478 1746
PARLIAMENT HOUSE:

CANBERRA ACT 2600

Ph: (02) 6277 7800
ABC NEWS - DECEMBER 2014
Australia's most costly defence shipbuilding project is running up to three years late and hundreds of millions of dollars over budget.

The Federal Government has enlisted private contractors to try to bring the troubled $8.5 billion Air Warfare Destroyer back on track.

Finance Minister Mathias Cormann and Defence Minister David Johnston announced that "immediate improvements" would be driven by experts from companies BAE Systems, Navantia SA and Raytheon Australia.

The increased roles of the contractors would be for an "interim period".

"The schedule overruns are closer to 30 months for ships 1 and 2 and about three years for ship 3, and the work that is to be done over the interim period between now and the end of July 2015 will focus on really putting a final number on the actual cost overruns," Senator Cormann said.

The Defence Minister, who last month said he would not trust the government shipbuilding company to "build a canoe", also announced the establishment of a "sovereign submarine industry".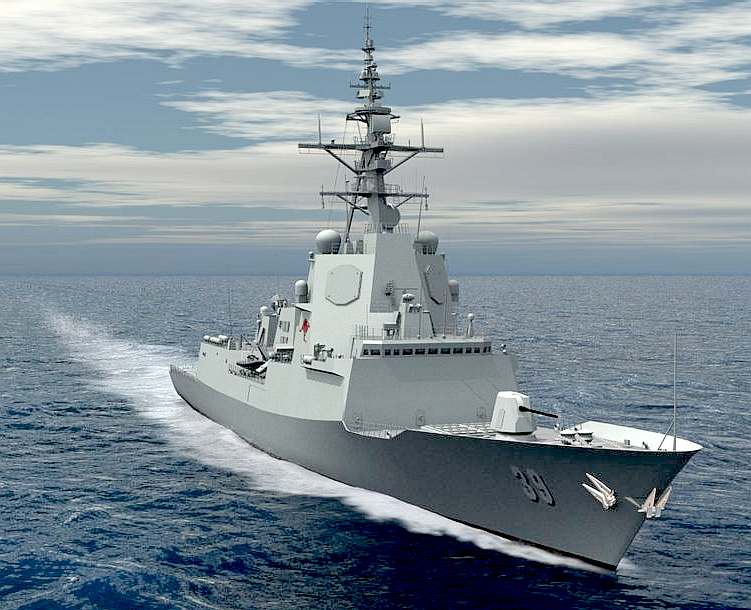 However, details on how the industry would be sovereign were not revealed, including whether it meant submarines could be built in Australia or maintained here.

"In the near future there will be further announcements as to exactly the nuts and bolts and mechanics of precisely what we intend for that," Senator Johnston is quoted as saying:

"But may I say this is a very important, front-of-mind issue for myself and for the Government."

The Government has been under pressure to stick to its election promise to build 12 new submarines in Adelaide, amid speculation it will instead commission a Japanese firm to build the vessels.

Senator Cormann said no decisions had been made in relation to procurement around submarines.

The Defence Minister said the decision would be "dominated by our need to avoid a capability gap".

"And the pathway will come forward in due course and you'll see it all very clearly laid out then."

A spokesman for South Australia's defence industry welcomed the announcement saying it would restore confidence in the program.

Chris Burns from the Defence Teaming Centre said it was time to stop speculating and start working.

"We see this as a positive move and the first positive move for some time now," he said.

"It's time to stop dwelling on the past and speculating on delays and cost overruns and get on with building the ships and improving the productivity."

Air Warfare Destroyer Alliance chief executive Rod Equid also welcomed the move, saying the injection of additional expertise would ensure the project's success and set the basis for future naval shipbuilding work in Australia.

"We are entering a new phase of productivity and collaboration and we will embrace change and demonstrate marked improvements over the coming months," he said.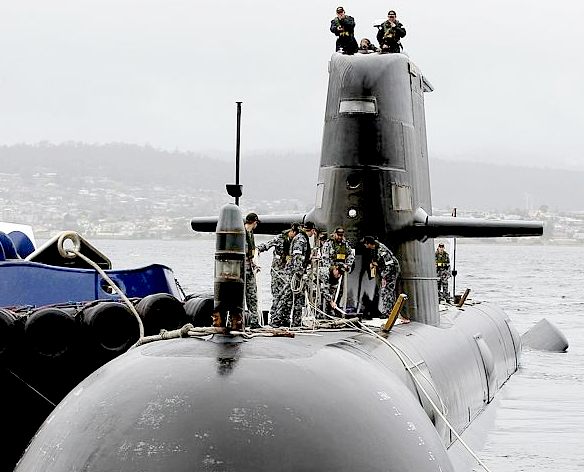 NEWS.COM.AU APRIL 2014

According to several media articles the Swedish defence giant Saab is making a bold, secret play for a slice of Australia's $30 billion future submarine project.

As Federal Government placed all options for the navy's future submarine back on the table this week, News Corp Australia can reveal that Saab and the Swedish Government have been engaged in secret talks with the Defence Department about the design of the new boats. A Swedish delegation traveled to Canberra in March for first round talks.

Sweden has along history in submarines but it moved away from the business about 15 years ago when its shipbuilder Kockums — the company that designed the Collins Class submarine — was sold to German company Thyssen Krupp MS (TKMS).

The Swedish Government last month cancelled a deal with Kockums to buy its future submarine and since then it has contracted Saab to examine options for the nation's sub-surface fleet.

One option is buying the submarine builder back from TKMS and possibly expanding operations in Australia.

Saab has hired almost 100 submarine experts from Kockums during the past month and its spokesman Anders Carp hinted that the hi-tech defence company could make a bid for Adelaide based submarine maker ASC if an when it came up for sale. Mr Carp is quoted as saying: "We are impressed with the company,"

When asked if Saab might buy the company and build the Swedish submarines in Adelaide he did not rule it out and he added that 80 per cent of the company's popular Gripen fighter jet was built elsewhere.

He said discussions between Saab and Australia had involved the design of the vessel and not the combat management systems. Australia favours an American combat system. Saab already has crucial safety systems installed in the Collins Class fleet.

Mr Carp said the option for an evolved Collins Class vessel would be the most cost effective solution for Australia.

Saab executives met with government staffers on the sidelines of this week's ASPI submarine conference in Canberra.

Defence Minister David Johnston told the conference that all options were on the table as the government developed its first Defence White Paper for release early next year.

He said the favoured option was to build the boats in Adelaide but "not at any cost".

Options also include a possible partnership with the world's biggest and most capable diesel-electric submarines the 4200-tonne Japanese Soryu Class boat.

Discussions with the Japanese are well advanced, but Senator Johnston refused to elaborate saying they were "commercial-in-confidence".

There is strong interest in the Swedish designed Stirling engine and its air independent propulsion system that allows the vessel to remain submerged for long periods of time.

The biggest drawback with a diesel-electric boat compared with a nuclear vessel is the need to "snorkel" for air to feed the diesels that recharge the batteries.

The advantage of conventional powered vessels is their silence and that they can operate in shallower waters than nuclear submarines.
ABOUT THE ROYAL AUSTRALIAN NAVY
The Royal Australian Navy (RAN) is the naval branch of the Australian Defence Force. Following the Federation of Australia in 1901, the ships and resources of the separate colonial navies were integrated into a national force: the Commonwealth Naval Forces. Originally intended for local defence, the navy was granted the title of 'Royal Australian Navy' in 1911, and became increasingly responsible for defence of the region.

Britain's Royal Navy continued to support the RAN and provided additional blue-water defence capability in the Pacific up to the early years of World War II. Then, rapid wartime expansion saw the acquisition of large surface vessels and the building of many smaller warships. In the decade following the war, the RAN acquired a small number of aircraft carriers, the last of these paying off in 1982.

As of 2014, the RAN consists of 51 commissioned vessels and over 16,000 personnel. The navy is one of the largest and most sophisticated naval forces in the Pacific region, with a significant presence in the Indian Ocean and worldwide operations in support of military campaigns and peacekeeping missions. The current Chief of Navy is Vice Admiral Ray Griggs.
FEBRUARY 2014 - ONE HUNDRED YEARS OF SUBMARINES
Celebrations to mark the centenary of Australian submarines were officially launched today by Defense Minister Senator David Johnston in Darling Harbor.

Senator Johnston said submarines and submariners had played a vital role in Australia's naval history since the arrival of our first two submarines AE1 and AE2 in 1914, just three months before the outbreak of WW1.

"Over the past 100 years there have been five generations of submarines, from our first two ordered from Britain to the hugely successful Oberon class in the 1960s and 1970s followed by the first submarines built in Australia - the Collins class," Senator Johnston said.

"There is no secret the Collins program was not without its challenges but we have learnt a great deal from that experience."

Senator Johnston said it was important to remember the Royal Australian Navy was among the world's first to integrate female officers and sailors onboard submarines.

"Women submariners have been integral to the submarine service for more than 15 years and now make up around ten per cent of the arm ranking from Able Seaman to Lieutenant Commander."

Senator Johnston said the Government was committed to ensuring Australia retained a regionally superior conventional submarine capability after the Collins Class submarines are withdrawn from service.

"At the beginning of the next chapter of our submarine capability we are ready to put in practice all we've learnt in the past 100 years."

After the launch the Minister joined children from St Francis of Assisi school to write messages of hope in bottles which they hung on the submarine HMAS Onslow at the National Maritime Museum at Darling Harbor.

A range of events has been announced to recognize and celebrate Australia's submarine centenary including the commemoration of the nation's first submarine loss – the AE1, sunk with all hands in May 1914 off the coast on Papua New Guinea.

Submarine Institute Australia's president, Peter Horobin, speaks to guests and media at Darling Harbor.
MINE COUNTERMEASURES
The Huon class Minehunter Coastal (MHC) ships are a group of minehunters built for the Royal Australian Navy (RAN). Following problems with the Bay class minehunters, a request for tender was issued in 1993 for a class of six coastal minehunters under the project designation SEA 1555. The tender was awarded in 1994 to the partnership of Australian Defence Industries (ADI) and Intermarine SpA, which was offering a variant of the Italian Gaeta class minehunter.

Five of the six ships were constructed completely in Newcastle, New South Wales, while the hull of the first ship was built in Italy, then transported to Australia for fitting out. Construction ran from 1994 to 2003, with lead ship HMAS Huon entering service in 1999. All six vessels are based at HMAS Waterhen, in Sydney. In 2006, following a capability review three years prior, one minehunter was placed in reserve, while another was marked for transfer to reserve status; this instruction was reversed prior to 2008, and the two vessels were tasked with supporting border protection operations.

As of October 2011, only four vessels were active, with the other two placed in reserve.


DEVELOPING & TENDERING

In 1993, the Department of Defence issued a request for tender for six coastal minehunters to replace the problematic Bay class minehunters, of which four had been cancelled after the first two demonstrated problems with their sonar array and seakeeping capability. According to an article in Jane's International Defence Review published just before the tender was opened, three joint ventures between an Australian and a European company were expected to submit designs: Australian Defence Industries (ADI) and Intermarine SpA with the Gaeta class, Australian Submarine Corporation and Karlskronavarvet (later Kockums) with a lengthened version of the Landsort class, and AMECON and Vosper Thornycroft with the Sandown class. According to the request for tender, the designs had to be modified to operate in Australian conditions, and at least 60% of each ship and her equipment had to be of Australian manufacture.

On 12 August 1994, Project SEA 1555 was awarded to ADI
DESIGN & CONSTRUCTION

The design of the Huon class is based on the Italian Lerici class; specifically the second run of eight ships known as the Gaeta class. Each ship has a full load displacement of 720 tons, is 52.5 metres (172 ft) long, has a beam of 9.9 metres (32 ft), and had a draught of 4.87 metres (16.0 ft): a slightly greater draught and displacement than the Gaetas. The minehunters main propulsion system is a single Fincantieri GMT BL230-BN diesel motor, which provides 1,985 brake horsepower (1,480 kW) to a single controllable pitch propeller, allowing the ship to reach 14 knots (26 km/h; 16 mph). Maximum range is 1,500 nautical miles (2,800 km; 1,700 mi) at 12 knots (22 km/h; 14 mph), with a 30% fuel reserve, and the vessels have an endurance of 19 days. The standard ship's company consists of 6 officers and 33 sailors, plus up to 13 trainees or 6 divers. The main armament on a Huon is a MSI DS30B 30 mm cannon; this is supplemented by two 0.50 calibre machine guns. The sensor suite includes a Kelvin-Hughes Type 1007 navigational radar, a Thompson-Marconi Type 2093M variable-depth minehunting sonar, an AWA Type 133 PRISM radar warning and direction-finding system, and a Radamec 1500 surveillance system. Two Wallop Super Barricade decoy launchers are also fitted.

For minehunting operations, the Huons use three 120 horsepower (89 kW) Riva Calzoni azimuth thrusters to provide a maximum speed of 6 knots (11 km/h; 6.9 mph): two are located at the stern, while the third is sited behind the variable-depth sonar. Mines are located with the minehunting sonar, and can be disposed of by the vessel's two Double Eagle mine disposal vehicles, the Oropesa mechanical sweep, the Mini-Dyad magnetic influence sweep, or the towed AMASS influence sweep (which is not always carried). To prevent damage in the event a Huon class ship triggers a mine, the ships were built with a glass-reinforced plastic, moulded in a single monocoque skin with no ribs or framework. The ships often work with clearance divers, and are fitted with a small recompression chamber.

Six Huon class ships built in total; all were named after famous Australian rivers (the names of which had been carried by previous RAN vessels). The hull of the lead ship, HMAS Huon, was laid down during September 1995 at the Intermarine SpA Sarzana shipyard in Italy, and was transferred out to ADI's Newcastle facility as deck cargo, arriving on 31 August 1995. Huon was completed in Newcastle in 1999, and the other five ships were constructed completely at the Australian shipyard. All six were completed on schedule, with the last, HMAS Yarra, commissioning on 1 March 2004.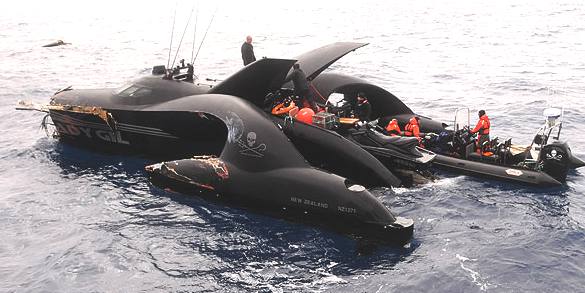 OPERATIONAL HISTORY

All six vessels are based at HMAS Waterhen, which serves as the home base of the Mine Warfare and Clearance Diving Group.

As part of the force structure changes arising from the 2003 Defence Capability Review two Huon class ships were deactivated and placed in reserve. HMAS Huon was deactivated in early 2006, but was reactivated later in the year, while HMAS Hawkesbury's planned deactivation was cancelled so the ships could be used as patrol boats. As of 2008, Huon and Hawkesbury were taking turns supporting border security operations.

By October 2011, Hawkesbury and Norman were placed into reserve; the Department of Defence predicted that it would take five years to bring both back to operational status and train enough personnel to run all six vessels.


REPLACEMENT

Defending Australia in the Asia Pacific Century: Force 2030, the 2009 Department of Defence white paper, proposed replacing the Huonss, along with the RAN's patrol and hydrographic vessels, with a single class of multi-role offshore combatant vessels (OCVs). The new vessels, which could displace up to 2,000 tonnes and be equipped for helicopter or unmanned aerial vehicle operations, will use a modular mission payload system to change between roles as required.

Although the 2013 White Paper committed to the OCV as a long-term plan, it announced that life-extending upgrades to the Huons would be sought as a short-term solution.




TECHNOLOGY TRANSITION
In the past a great show of strength meant large ships and submarines cruising the oceans burning fossil and nuclear fuels at an alarming rate. Today, cleaner technology and persistent monitoring is seen as a better use of resources. In the future solar powered ships will ply the oceans at almost no fuel cost and may be fully autonomous - thus saving on crews and lives, should engagement become necessary.
The seeds of such technology are being planted in the development of the Bluefish/SNAV platform, a small ship that runs on energy harvested from nature. Navies may modify the core design for themselves under licence, or put forward a specification to meet their needs for development in the UK, or for build by a contractor in Australia under licence, which could include the right to build for other navies.
The future of naval warfare is not having a big ship, but knowing where the enemy's big ship is - so that it may be neutralized. A big ship is therefore not an asset, other than for fleet display and propaganda purposes. Whereas, the real problems of coastal control, charting and mine countermeasures, are everyday services that need to be done. An effective naval force is one that does its duty as well or better, for less than another navy.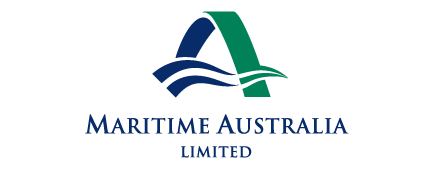 LINKS & REFERENCE
ABC News 2014-12-09 defence enlists private contractors
News Swedish-firm-saab-bids-to-design-new-royal-australian-navy-submarines
http://www.abc.net.au/news/2014-12-09/defence-enlists-private-contractors/5953494
http://www.marinetechnologynews.com/news/century-australian-submarines-487074
http://www.dimdex.com/en/warship-display.aspx
http://en.wikipedia.org/wiki/Qatar_Armed_Forces
http://www.asdwire.com/press-release-8988/
http://www.maritimeaustralia.com.au/
http://www.pacific2013.com.au/innovation-awards/index.html
Kestrel Marine's Sentient object recognition system