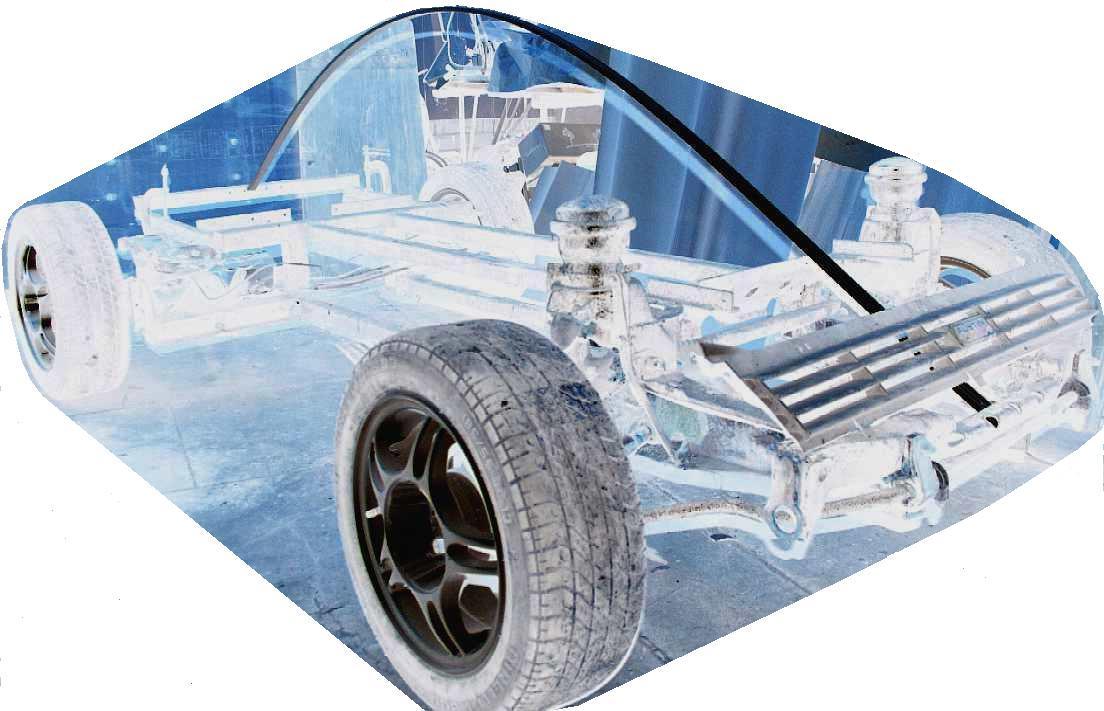 NEW for 2014 - The TOMCAT Ecostar BE4 (bare frame) DC50 city sports car concept featuring the Bluebird™ instant recharging system that is the enabling bridge between battery electric vehicles of today and the hydrogen fuel cell EVs of the future - Hydrogen Economy (HE) Ready. You wouldn't buy a TV that was not HD and 3D ready, so why buy a car that is not HE ready. Future proofed EV technology from Bluebird Marine Systems Ltd. Expressions of interest for collaborative consortium building are invited - aiming for a Horizon 2020 bid from 2015 >>.
The technology future proofs vehicles against battery and/or fuel cell advances - as an aid to the transition to a zero carbon lifestyle. The challenge for the BE4 is to reduce the long standing 1 minute recharging world record, to less that 30 seconds. We know it is possible to get this down below 10 seconds, but our finances are like the economy, running on empty, so we are being practical until investment is sourced. Watch this bare frame turn into a motoring gem ........
STUMBLING BLOCKS TO MARKET ACCEPTANCE
Ask any motorist and they'll tell you that the only reason they don't trade in their petrol cars for pure clean EVs is the range limitation of currently available models.
Hybrids are one possible answer to the transition problem, but these too are not equipped with the all essential cartridge system to be able to take the next step. We would like to see all motor manufacturers agree a universal format to prevent a format war in the future which will inevitably see consumers losing out at some stage.
The invitation is to all manufacturers to design a prototype EV with a battery cartridge exchange system built in. It's not difficult, our design consultant produced two loading systems in his home garage by hand. The technology exists but will need to be adapted and refined by each manufacturers' engineers for their own vehicles. For that to happen open communication between companies is essential, or at least confidential communication when it comes to manufacturer's chassis refinements, but open communication when it comes to agreeing the basics, such as the capacity, shape and other features of a Universal Cartridge.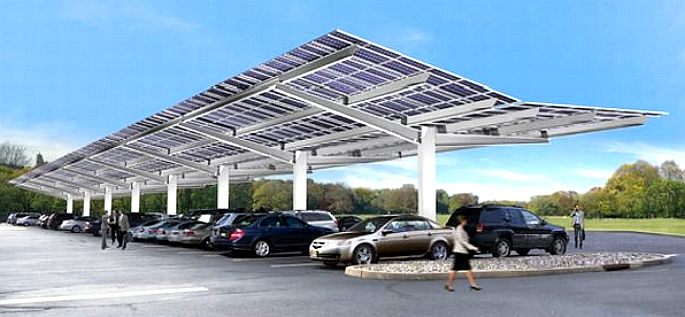 Solar powered charging points for EVs are becoming more popular.
Once there are a sufficient number of pre-production prototypes from different manufacturers, energy suppliers will want to build service stations to service those vehicles. We would suggest timing the construction of these service forecourts to coincide with the launch of EVs equipped with instant cartridge refueling. We hope that the present $10 billion fund for such innovation might tempt companies such as: Amoco, BP, Chevron, Mobil, and Texaco to explore the opportunity that the Bluebird Ecostar™ system presents.
There is a system for charging at service forecourts which calculates depreciation and energy costs called Pay As You Drive (PAYD). This system gives further protection and advantages to serious clean motorists. In tandem with the development of EV service stations, we would advocate roadside charging points for motorists, especially in cities and larger towns. These may provide top up charging for motorists that don't travel very far. Whereas, cartridge exchange provides unlimited range for business and tourism, etc. It's a logical and necessary development for mankind, if he is to continue to enjoy the present level of transportation when the oil runs out.
If you are an energy company interested in supplying electricity for EVs equipped with the cartridge exchange instant refueling system, we would like to hear from you. We hope to generate interest from energy companies around the world, to be able to form a consortium, to share costs and take into account the requirements of your country when formulating a Universal Cartridge based service station.
Motor manufacturers who are interested in exploring the possibilities for this technology should contact us. We will be pleased to advise if a particular floorpan of any of your production vehicles may be adapted easily to use the Bluebird Ecostar™ cartridge refueling system.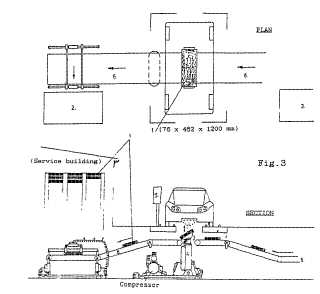 This is an example (from GB2253379) of how not to introduce cost effective forecourts. In this scenario the car does not contribute to the process so the forecourt needs expensive underground and overground installations. For an example of how to do it, see the Devonshire Project and our improvement patent shortly - though we cannot reveal the details of how it is achieved, only discuss the shortcomings of present systems.
This innovation is the logical next step in the evolution of electric vehicles. You wouldn't buy a petrol car without a starter motor, so why buy an electric car without a traction battery unloading/loading mechanism built in?
Service forecourts designed to deliver Bluebird Ecostar™ battery cartridges, only have to concern themselves with delivering a cartridge to the forecourt and collecting the spent/returned cartridge. Ecostar™ forecourts are therefore simpler and cheaper to install and will operate on a cycle with fewer moving parts. It's a bit like comparing a piston engine with a turbine. We apply KISS principles to all aspects of design.
With Bluebird Ecostar it will be possible to service an equivalent number of cars per day, as compared to a petrol service station. This means that a total transition from petrol cars to EVs is possible by 2030, provided that this technology is adopted by enough motor manufacturers to incentivise energy companies to want to join in the changeover process.
It's up to you. Why wait and watch the opposition take the lead. Wouldn't it be better to be proactive. You need only allocate a small portion of your R&D budget and a few engineers to convert one of your production cars to see for yourself.
Ford C-MAX and V-Tent solar charging
PROPOSED: 'BLUEBIRD UNIVERSAL EV SERVICE STATION (SMART CITY) PROTOTYPE'
To settle a Universal battery cartridge format which will be suitable for most production cars (with a suitably modified floorpan), based on (derived from) the existing battery cartridge exchange system.

To design and build a battery cartridge exchange forecourt that is compatible with 1. above.

To convert an existing road car to incorporate the battery cartridge exchange system to be able to demonstrate the prototype Ecostar SS.

To incorporate solar panels on the roofs of the Ecostar SS to capture a small percentage of energy directly from nature.

To include in the design (for future use/locations) wind turbine structural locations.

Other transitional hybrid arrangements are described in the designer's patent GB 2253379. If motor manufacturers might be persuaded to explore the commercial applications of a unified (universally accepted) battery cartridge for their exchange systems.

Hybrid vehicles may offer the technology-gap transition from petrol, to hybrid, to pure battery exchange vehicle.

The logical future development of the prototype Ecostar SS is to pilot test automatic battery cartridge dispensing equipment, or service stations as a showcase for the energy industry.
RANGE ANXIETY - The blend of technology outlined above promises an innovative energy efficient vehicle and support infrastructure necessary that fulfills the aspirations of the Canadian authorities and member states of the European Union.
CLEAN MOTORING - Electric vehicles incorporating a means of instant refuelling could make road transport clean and practical by eliminating the limited ranges of fixed battery EVs, which are perceived as less practical by the at present long parked-up recharge times.
BATTERY CARTRIDGE CHARGING - The battery cartridge charging stations shall comply with the EU legislation and international standards, such as IEC 61000. Alternatively, battery cartridges may be recharged via a charger of the onboard type in any country within the EU and US. For road cars, a smart-card Pay As You Drive (PAYD) system may be developed for forecourt style commercial battery cartridge exchanges.
The Bluebird™ solar panels chosen for the Tomcat are 21% efficient. They are matched and balanced for wattage output. They add very little to the mass of the vehicle and contribute significantly to the running efficiency.
ENERGY GENERATING-DISTRIBUTION UTILITIES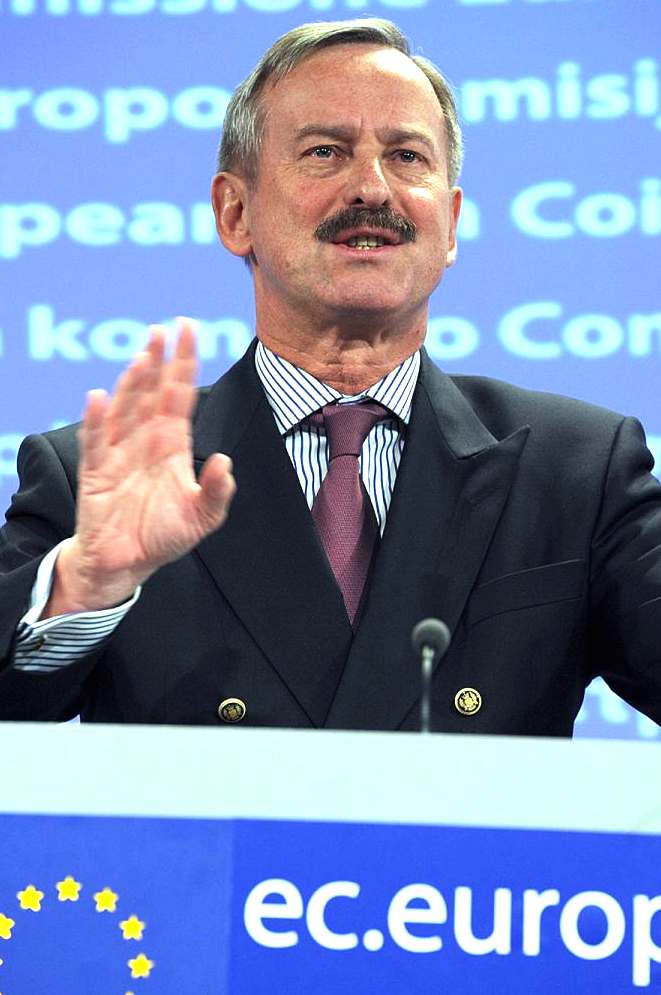 Siim Kallas is currently serving as European Commissioner for Transport. The EU is currently supporting research for a sustainable zero carbon future, particularly for energy storage solutions, which might utilize fuels cells or batteries, or a combination of technology. EV service stations that incorporate solar car port principles will help to reduce infrastructure overload.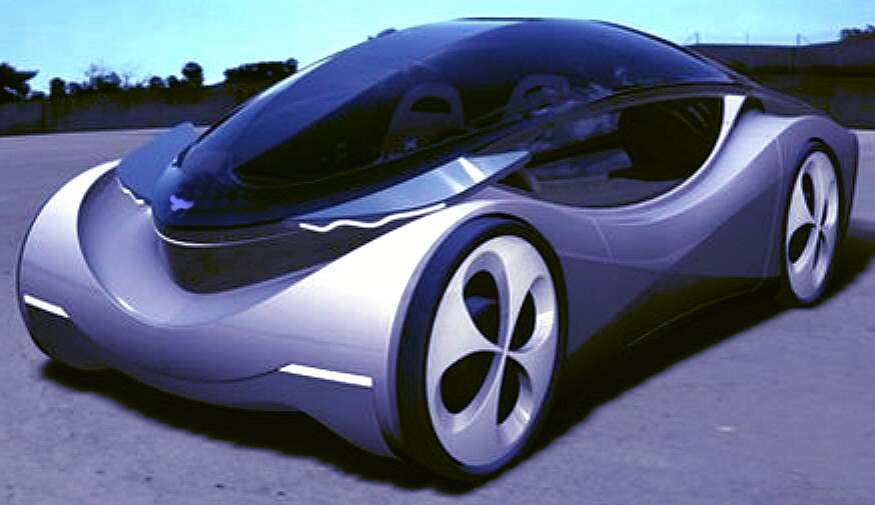 ECOSTAR LINKS A-Z
COMPETITION: BETTER PLACE - TESLA
COMPETITON: SUZUKI ALTO & NISSAN LEAF
MECHANICS, SUSPENSION, STEERING, BRAKES
SERVICES STATION INFRASTRUCTURE
SLEP - SOUTH EAST LOCAL ENTERPRISE PARTNERS
EXTERNAL LINKS
http://www.horizonhydrogeneenergie.com/
http://www.fch-ju.eu/news/new-website-programme-horizon-hydrog%C3%A8ne-energie-h2e
http://horizon2020projects.com/sc-transport-interviews/storing-energy-in-horizon-2020/
http://horizon2020projects.com/sc-transport-interviews/powering-the-future/
http://cordis.europa.eu/fp7/ideas/home_en.html
http://cordis.europa.eu/fp7/ideas
http://ec.europa.eu/programmes/horizon2020/en/
http://ec.europa.eu/transport/themes/research/horizon2020_en.htm
http://www.agnimotors.com/site/
http://www.wired.com/autopia/2012/09/formula-e/
http://www.telegraph.co.uk/finance/The-electric-cars-of-the-future.html
Rechargeable Li-Ion OEM Battery Products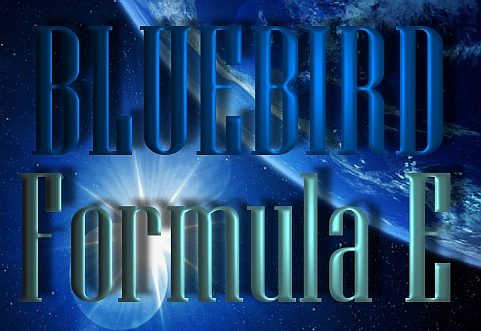 The patent Bluebird™ instant energy transfer system - in its ultimate form, promises EV refueling in around 10 seconds, whether hydrogen or lithium based energy storage is used. Get your free developer License from Bluebird Marine Systems Ltd, or let us know if you might like to form a consortium to take this valuable research further.