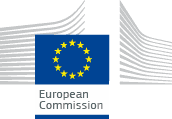 The Nordic Orion became the first cargo ship to take the treacherous Northwest Passage from the Pacific Ocean to Europe last year, and now its Danish operators are planning more trips across the Arctic as the sea ice melts.
In September 2013, the ship carried 73 500 tons of coal from Vancouver, in Canada, to Finland by cutting directly across the Arctic, shaving about four days off a trip which would normally take it through the Panama Canal and across the Atlantic.
The Nordic Orion is likely to be the first of many ships to use the route as global warming reduces the sea ice.
It is a trend that has caused concern among environmental groups, who are worried about the impact of pollution on the near-pristine Arctic environment. The noise of ship engines cutting through the Arctic Ocean will also irritate the sensitive hearing of sea mammals such as whales.
Researchers are now trying to evaluate the environmental impact that the increasing access will have on the Arctic's vulnerable ecosystems, so that they can guide policymakers as they seek to regulate the region.
It's not only the prospect of more ships making the Northwest Passage, but in recent years researchers have also seen an increase in traffic through the Northern Sea Route, which runs between Asia and Europe through Siberian Arctic waters.
'You may still have key passages or pivotal points where you have large ice masses or blockages, so you may still need icebreakers to get through, though everything else may be open,' said Dr Michael Karcher, the assistant coordinator of the EU-funded ACCESS project, which is monitoring the region.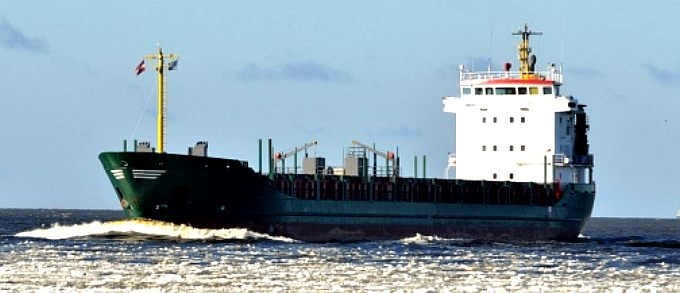 Vast deposits
The thinning ice also means better access to vast oil and gas deposits believed to be buried under the seabed. The Arctic is estimated to have about a third of the world's undiscovered natural gas and 13 % of its undiscovered oil, and energy firms have already started drilling into the ice.
The long-term trend is for the sea ice to continue melting due to global warming, meaning the scramble to access these resources will only intensify. However, conditions in the Arctic can vary widely over the next few decades, and that makes it tricky for policymakers to regulate.
That's why the ACCESS project is focusing on the impact of climate change on oil and gas extraction, transportation and sea life over the next 30 years.
'We have long-term trends like reduced ice thickness, increased warming and reduced ice extent, but at the same time this overlaps with a very strong natural variability, making it very difficult to make predictions over the next few decades,' said Dr Karcher.
Increased pollution caused by shipping traffic and oil and gas production has significant implications for the Arctic atmosphere, and could have an impact on climate change itself. To find out what this impact might be, the project is collecting data and measuring concentrations of hydrocarbons and chemical and particle pollution in the region.
The melting ice is also likely to mean more fish farming in the Arctic as higher temperatures provide suitable conditions for expansion, the project said, while there could also be a surge in the number of tourists who want to experience the Arctic before any of its unique characteristics disappear.
However, one of the biggest problems is that of governance, as it is still unclear which countries have jurisdiction over much of the Arctic. That makes it difficult to regulate the region coherently.
ACCESS researchers have been developing proposals for ways to deal with potential disagreements that may happen over jurisdiction or access to resources. For example, various options over marine transport will be put to the Arctic Council and the International Maritime Organization.
By the time it finishes in 2015, the project will pull together its findings into recommendations for policymakers. 'Our aim is to provide the science, the knowledge that may help in making political decisions,' Dr Karcher said.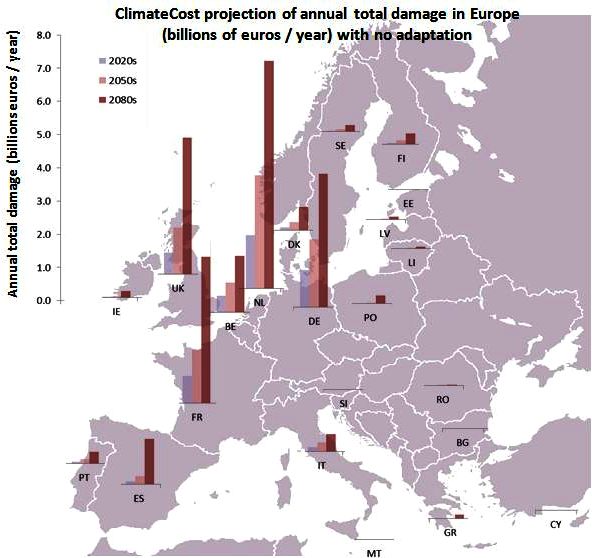 Maritime jurisdiction and boundaries in the Arctic region. Ref: International Boundaries Research Unit, Durham University, UK
If no new policy measures are adopted to combat global warming, the cost of climate change in Europe could reach almost 4 % of the gross domestic product (GDP) of the European Union by the end of the century.
That's according to the EU-funded ClimateCost project, which said for example that unchecked greenhouse gas emissions could mean thousands of Europeans are affected by coastal and river flooding.
ClimateCost has estimated that if there is no new policy action, on average 345 000 people every year could be hit by coastal and river flooding in Europe by the 2050s as rising water breaches riverbanks and sea defences during stormy weather. This figure rises to over half a million people each year by the 2080s, with economic costs exceeding EUR 100 billion per year.
There are also additional risks that climate change could lead to the breaching of major tipping points, such as the collapse of the West Antarctic ice sheet or rapid loss of the Greenland ice sheet, leading to extreme sea level rises. This could increase the economic impact on coastal zones six fold by the end of the century.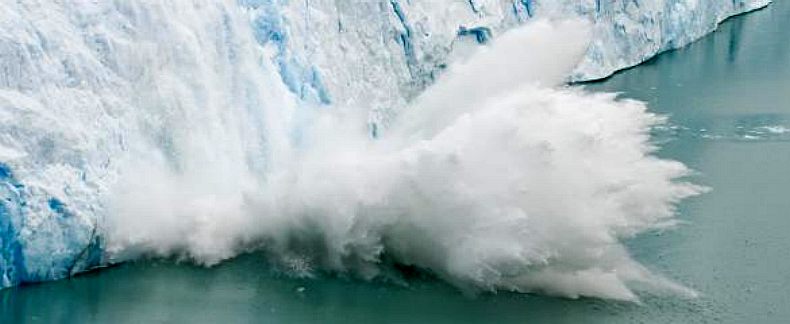 Mitigation efforts
'These economic estimates give the context and justification for policy action, providing information on the costs of inaction – the costs of doing nothing – and also the economic benefits of mitigation policy,' said Paul Watkiss, from Paul Watkiss Associates in the UK, one of the leading researchers on the Climate Cost project.
Over the past decade, total financial losses from river flooding in Europe were about EUR 5 billion per year on average, said Watkiss. Short-term effects of climate change could increase the costs of annual river-related floods to up to EUR 20 billion per year by the 2030s for the whole of Europe, according to ClimateCost figures published in 2011 and 2012. Central and Eastern Europe could be hit particularly hard because of the larger relative impact of river flooding already in these regions due to the extensive river systems which flow through them.
Climate change is set to continue due to historically high greenhouse gas emissions by humans, according to the latest report by the Intergovernmental Panel on Climate Change. However, a low-carbon policy by governments could help to mitigate the effects of climate change, and reduce the effects of pollution in Europe's overcrowded cities.
'Following a low-carbon path would increase life expectancy in Europe and reduce the economic costs of air pollution,' said Watkiss. 'The air quality benefits of this low-carbon path alone were estimated at savings of EUR 48 billion to EUR 99 billion per year by 2050.'
Updated climate change models
ClimateCost researchers drew their conclusions by combining current data with updated versions of computer models widely used in European policy making, which looked at the change in climate up to the year 2100. The models were updated by including different scenarios based on whether or not governments took measures to institute further cuts to greenhouse gas emissions.
Now they're being used by the new IMPACT2C project, which is looking to provide new estimates for the impact and economic cost of climate change in Europe if global warming is limited to the international goal of no more than 2 degrees Celsius, relative to Western European pre-industrial levels.
ClimateCost has also formed the basis for further research looking at alternative responses to the cost of climate change. That includes the new EU-funded ECONADAPT project, which started in October 2013 and is developing improved methods for the economic evaluation of costs, and the benefits of policies and measures to adapt to climate change. The project hopes to use its results to help economists, private sector organisations, and policymakers in deciding how to react to climate change.
'It is valuable for the public to understand that climate change is likely to have tangible effects on them, their children, and subsequent generations,' said project coordinator Dr Alistair Hunt, from the University of Bath, UK. 'Using economic metrics, for example effects on GDP, makes this more possible.'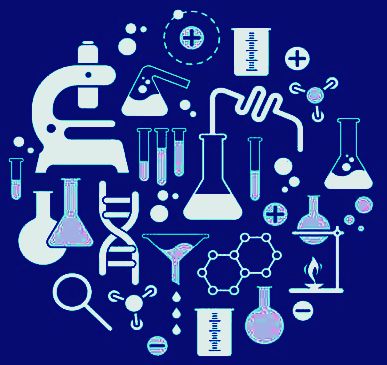 (DRAFT 18/10/2013)
(European Commission C(2013)XXX of XX December 2013)


MG.4.1-2014. Towards the energy efficient and emission free vessel
MG.4.2-2014. Safer and more efficient waterborne operations, new technologies & smarter traffic management
MG.4.3-2015. System modelling and life-cycle cost optimisation for waterborne assets


H2020 Call: Zero or Near Zero Carbon Vessels (Section 4, Waterborne - MG.4.1-2014)
Seeking shipbuilders to co-develop low drag hull technology


Ref: RDUK20131220001
A UK company is part of a consortium of UK members seeking a European partner to join a Horizon 2020 funding bid. The aim is to develop a novel low-drag hull. They are seeking industrial partners in the shipbuilding industry to co-develop the innovation to proof of concept and to create a demonstration prototype. They are also seeking potential end users, such as supply ships.
HORIZON 2020 – WORK PROGRAMME 2014-2015

Smart, green and integrated transport

Part 11 – pages 28 to 32 (5 page extract of 87 pages)

4. WATERBORNE

A modern, safe, secure and resource efficient waterborne transport system, encompassing deep sea shipping, coastal shipping around Europe and the use of the internal waterways, is an essential requirement for an economy which aims at succeeding on the global scale and supporting a truly integrated internal market.

Today´s challenges for the sustainable development of such a system are defined by the optimal use of energy sources and the minimisation of its environmental impacts, in particular with regard to pollutant and greenhouse gas emissions. The waterborne sector is still lagging behind in these respects as compared with other transport modes.

Europe remains a world leader in the design, production and operation of waterborne assets, but its industry is facing ever fiercer global competition. To stay ahead, the entire value chain needs an accelerated creation and deployment of research and innovation solutions whilst at the same time there is a need to explore new frontiers in terms of vessels, operational paradigms and the industrial use of the oceans.

MG.4.1-2014. Towards the energy efficient and emission free vessel

Specific challenge: The challenge is to support developments that make new and existing vessels in maritime transport and inland navigation significantly more efficient and less polluting through solutions addressing four ship sub-systems: engine, pollution abatement systems, propulsion, energy sources and management including the efficient operation of onboard systems.

Waterborne transport still offers an enormous potential for pollution reduction and energy efficiency gains. The reduction of pollutant and greenhouse gas emissions is far removed from the progress made in road transport, particularly in the category of older, small to medium-size vessels which make up a large proportion of intra-European waterborne transport, including inland navigation.

Since vessels have a long life expectancy, developing technologies for clean retrofit and fuel conversion solutions is a key aspect of the challenge.

Scope: In order to meet this challenge, proposals should address one or several of the following aspects:

• Optimisation of conventional ship engines, including fuel flexibility, new materials, lifetime performance and near zero emissions engines.
• Development of low-maintenance, affordable off-the-shelf retrofit solutions for emission reductions of existing engines.
• Development of Liquified Natural Gas/dual fuel powered engines for small and midsize ships, including the specific aspects of retrofitting, fuel supply and storage, safety (on-board and on-shore) and classification, and solutions to address the risks of methane slip.
• Design and demonstration of new and improved propulsion means and vessel configurations that include the entire drive train and the propeller and hull optimisation for vessels, including applied research in Computational Fluid Dynamics (CFD).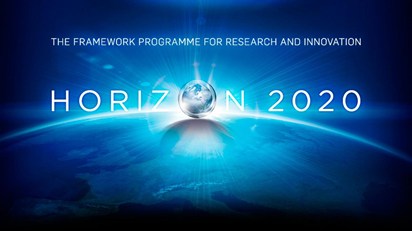 Part 11 – page 29

• Use of new energy sources including renewables, alternative fuels, hybrid and electric solutions with the aim to demonstrate the feasibility of the zero or near-zero emissions vessel.

Solutions that are sufficiently close to market take-up so that ship owners will consider these concepts in their future investment plans should be demonstrated. This applies in particular to the existing fleet and retrofitting solutions which must be cost-effective and present a considerable societal return on investment.

Research and innovation efforts should enable pilot applications for new engines, new pollution abatement technologies, new propulsion trains and alternative fuels solutions to enter the market by the end of the research period.

The Commission considers that projects requesting a contribution from the EU between the range of 8 to 17 million euro would allow this specific challenge to be addressed appropriately. Nonetheless, this does not preclude submission and selection of proposals requesting other amounts.

Expected impact: It is expected to:

• Achieve efficiency gains and emission reductions that go significantly beyond normal technological progress and the benchmarks of the existing regulatory regimes at lowest costs.
• Achieve fuel efficiency gains of at least 15% for retrofitting per type of solution (engine or propulsion) and at least 30% per type of solution for new concepts.
• Accomplish a 25% decrease in greenhouse gas emissions and a reduction of, on average, 80% in air pollution compared with Best Available Technology (BAT).

Experience acquired in this innovative field should be broadly made available to ship owners requiring improvements in the environmental performance of their vessel.

Type of action: Innovation Actions

The conditions for this topic are provided in the general conditions for this call.

MG.4.2-2014. Safer and more efficient waterborne operations through new technologies and smarter traffic management

Specific challenge: Ensuring and enhancing the safety of waterborne operations is of high importance for the EU since past and recent maritime disasters, and accidents in inland navigation, have shown that accidents come with high costs in terms of loss of life, environmental damage, economic impact, and the overall image and public perception of the waterborne sector. Whilst the safe operations of cargo vessels remain a challenge to be addressed (also in the light of the increasing use of Northern sea routes), the significant and continuing growth in the size of cruise ships and the expansion of their operating areas to remote regions (and particularly difficult environments such as the Arctic) has created a new and increasing risk. More research is needed to develop and demonstrate innovative solutions for ship design and waterborne operations in order to avoid and mitigate passenger risks, ensure high levels of safety, whilst at the same time preserving increased passenger expectations of comfort and on-board amenities.


Part 11 – page 30

Enhanced or new technologies for maritime traffic management will be key for safer and more secure operations as well as to lower emissions, whilst supporting a more competitive maritime transport as part of an integrated transport chain. To reduce congestion in ports and port fairways, port traffic guidance systems need to be at the same time cost efficient and easily deployable. Synergies with existing systems should be ensured, with the aim of integrating the use of port traffic guidance tools by all relevant authorities and ensuring the full interoperability between Information and Communication Technologies (ICT) systems, which monitor vessels, freight and port services.

Scope: Proposals should address one or several of the following aspects:

• Safer shipping through innovative conceptual (hull, general arrangement) and detail designs (exterior and interior) of vessels and systems, and through a new approach to emergency response, to risk-based maintenance, and to the human factor.
• New safety devices and their demonstration, including new technologies and operational solutions for the evacuation of large passenger ships, black-out mitigation, fire proofing and making ships more salvage friendly.
• New and improved systems for the surveillance, monitoring and integrated management of waterborne transport and other activities (commercial and non-commercial).
• New and cost effective European Global Navigation Satellite System (European GNSS)-based procedures for port approach, pilotage and guidance, ICT-enabled shipping lanes and maritime services that will reduce the risk of accidents and incidents in port approaches and dense traffic lanes, and minimise both delays and turn-around times.
• For traffic management, solutions that support the extension, integration and optimisation of waterborne transport information and communication systems with the aim of contributing to build a comprehensive "e-maritime" environment (including e- Navigation components that are compatible with existing or emerging international standards). They should serve the overall objective of building the European Maritime Transport Space without Barriers allowing waterborne transport (including inland navigation) to be used to the full potential of the integrated intermodal logistic chain.

Solutions should also provide the foundation for the deployment of autonomous and actively guided ships as well as the possibility to verify all related safety certificates before the vessel enters the port.

Inputs to EU and international regulatory regimes, standardisation and international research co-operation are expected for the above areas, in particular regarding safety devices and e-Navigation solutions.

In line with the Union's strategy for international cooperation in research and innovation6, international cooperation is encouraged.

The Commission considers that projects requesting a contribution from the EU between the range of 4 to 9 million euro would allow this specific challenge to be addressed appropriately.

Nonetheless, this does not preclude submission and selection of proposals requesting other amounts.

6 COM(2012)497


Part 11 – page 31

Expected impact: It is expected to:

• Achieve significant improvements in terms of navigational safety and efficiency (in particular emission reductions) along the entire waterborne transport logistic chain, and decrease administrative burdens.
• Facilitate the transfer of new safety concepts from passenger shipping to other areas of maritime operations.
• Show a statistically relevant decrease in the number of fatalities caused by maritime accidents, the number of ship losses and specific incidents such as fires or black-outs accompanied, where relevant, by operational empirical evidence.
• Support the upgrading of international maritime safety regimes through relevant inputs.

Type of action: Innovation Actions

MG.4.3-2015. System modelling and life-cycle cost optimisation for waterborne assets Specific challenge: The European maritime technologies industry is facing fierce global competition on price in its traditional markets which forces it to shift its focus to profitable (existing and new) markets where technical excellence and smart custom-made solutions are the key to market success. In order to develop these niche markets and exploit them
successfully, research and innovation efforts are required that introduce new design and production processes with the aim of having minimal total costs over the useful economic life of the product which, for waterborne assets (vessels and maritime structures), is particularly long (20-50 years).

Scope: Proposals should address one or several of the following aspects:

• New design and mathematical modelling tools and paradigms supporting the full understanding of operational practices and situations covering the entire useful economic life of a vessel or maritime structure ("from cradle to grave") in terms of costs and performance.
• A comprehensive and detailed approach to system integration and optimisation for vessels which is multi-objective driven, based on virtual product (digital mock-up) methodologies (with virtual reality capabilities). The resulting model must include all technical systems and sub-systems and must cover all operational conditions of the complete system over the entire life cycle (thus taking into account the uncertainties of the future operating context). Modelling should cover the majority of ship types produced in Europe and should be based on the new tools and paradigms, allowing for short lead times and the optimised use in SME yards building complex vessels.
• A large scale virtual demonstrator for smart, adaptive and multi-material complex ships and structures, based on the design tools and concepts for minimised life-cycle costs and using the complete product model.

The Commission considers that projects requesting a contribution from the EU between the range of 5 to 8 million euro would allow this specific challenge to be addressed appropriately.


Part 11 – page 32

Nonetheless, this does not preclude submission and selection of proposals requesting other amounts.

Expected impact: It is expected:

• Achieve measurable cost reductions in design, production and lifetime maritime asset management.
• Facilitate a shorter time for assessment and integration of sub-systems on board vessels and a better integration of complex systems, in particular in relation with energy issues and efficient operations. This should lead to efficiency gains of 20% in terms of energy consumption and of 10% in terms of other operational costs.

Type of action: Research and Innovation Actions

The conditions for this topic are provided in the general conditions for this call.
SeaVax is a blue water cleanup ship that uses several stages of filtration to remove nets and bulkier plastic waste, and to filter plastic particles from the gyre soups. We hope to develop the concept from our 1/20th scale experimental models (see 1st Autocad prototype above), into the combine harvester of the oceans, perhaps with the assistance of Blue Growth funding. Departing from swifter SWASH hull of the Bluefish ZCC, we are using a trimaran configuration that lends itself to the task. As with the ZCC range, this vessel is powered by energy from nature. A combination of solar and wind power provides in excess of 3.5kW per ton to drive the machinery without a drop of diesel in sight. Being autonomous is also a cost saving feature. There are no unions to argue for shorter hours - because no crew is necessary. This means that the ship can be smaller and simpler. No galley or bunks are needed, no chartroom or helm. A dedicated navigation and communications package ensures fleet integration and COLREGs compliance.
HOW TO GET EU FUNDING - INTRO
In an open global economy, competitiveness relies on the capacity of businesses to create high valueadded goods and services. A move towards innovation-based sustainable growth is therefore at the heart of the EU's response to globalisation. In June 2010, the EU Heads of State and government endorsed the Europe 2020 strategy that aims to get the European economy back on track. At the heart of Europe 2020 is the conviction that we need R&D and innovation to create smart, sustainable growth and get Europe out of the current economic crisis.

Research and innovation can also offer solutions to overcome the great challenges that face our continent and the rest of the world, challenges such as energy security, climate change, environmental degradation, the exclusion of vulnerable groups, the ageing population, global health threats, and demographic developments.

The European Union possesses five key funding opportunities to support research and innovation: the Research Framework Programme, the Competitiveness and Innovation Framework Programme, the Structural Funds and the Cohesion Fund within the Cohesion policy; the European Agricultural Fund for Rural Development and the European Fisheries Fund within the Rural development policy and the Common Fisheries Policy.

In 2007 the European Commission published its ideas on 'Competitive European Regions through Research and Innovation'1 and called on Member States and regions to make more effective use of the available funding instruments. The first edition of the Practical Guide was introduced in 2008 to provide a concise description of the main funding sources in the field of research and innovation. It explained how they can be combined in practice and provided policy makers with advice on setting up mechanisms at the national and regional levels to foster co-ordinated access to them.

The Competitiveness Council invited the Commission to continue progressing in this direction, notably by improving, upgrading and expanding the scope of the existing Practical Guide, including the modernisation of the guide as a comprehensive web-based portal on research and innovation. We are very happy to offer you this revised version of the Practical Guide.

This new edition includes a full up-to-date picture of the three sources of funding described in the initial Guide (7th Research Framework Programme, Competitiveness and Innovation Framework Programme and Structural Funds) completed by information on the European Agricultural Fund for Rural Development and on the European Fisheries Fund. It also focuses on additional funding opportunities in the field of research and innovation. It includes information on the Lifelong learning programme and international cooperation in the field of education and on LIFE + in the field of the environment. It also describes the research and innovation funding opportunities offered to countries and territories beyond the European Union, in the framework of Pre-accession Assistance and within the European Neighbourhood and Partnership Instrument.

It has been produced with the full collaboration and support of our fellow Commissioners Vice-President Mr Kallas (Transport), Vice-President Ms Kroes (Digital Agenda), Mr Andor (Employment, Social Affairs and Inclusion), Mr Cioloş (Agriculture and Rural Development), Ms Damanaki (Maritime Affairs and Fisheries), Mr Oettinger (Energy), Mr Rehn (Economic and Monetary Affairs), Ms Vassiliou (Education, Culture, Multilinguism and Youth), Mr Potočnik (Environment), Mr Füle (Enlargement and European Neighbourhood Policy) and Mr Piebalgs (Development and Cooperation - EuropAid), who are jointly responsible with us for the funding instruments covered by the guide.

This new Guide provides potential recipients of EU funding for research and innovation with the practical information they need to access this funding. It also provides decision-makers with a full picture of all the funding opportunities available until 2013. The complexity of the present landscape has led us to propose to bring together the full range of research and innovation financing instruments within a common strategic framework under the future multi-annual financial framework. With a common set of simplified rules and procedures and a single set of funding instruments, it offers the potential to make EU funding more effective and increase its impact, while making it easier to access for participants. The Common Strategic Framework for EU research and innovation funding, together with revamped structural funds while allow us to swiftly move forward with the implementation of the Europe 2020 strategy.
FUNDING LINKS
Understanding the roles of authorities
http://ec.europa.eu/programmes/horizon2020/
http://ec.europa.eu/research/participants/portal/desktop/en/funding/index.html
EU CONTACTS
European Commission
ORBN 2/65
B-1049 Brussels - Belgium

Phone: +32 2 29 911111
Phone: +32 2 29 +ext (direct)


Director-General: Robert-Jan Smits

Assistant to the Director-General: Martin Penny

Principal Adviser: "Research and Innovation Interface" Isi Saragossi

Principal Adviser: "Task force on smart specialisation" Octavio Quintana Trias

Adviser: "Economic Aspects of Research and Innovation - DG's Chief Economist"
Roman Arjona Gracia

Adviser: "Scientific Culture" Gabor Mihaly Nagy

Principal Adviser: "Relations with Executive Agencies" Gilbert Gascard *

Unit 1: Internal audit

Head of Unit: Edwin Croonen

Seconded Head of unit

Head of Unit: Pablo Amor

Deputy Director-General: Framework Programme: Policy and Management: Wolfgang Burtscher

Adviser: "Added value of Research and Innovation of the European Union" Pierre Vigier
Deputy Director-General: Innovation and ERA: ...

Adviser: "Legal aspects of new financial instruments" Nicolas Sabatier

Adviser: "Task Force: Best practices for the implementation of innovation" Michel Poireau
LINKS
Ozone depletion and climate change – a continuing challenge
From Europe and Asia, countries head to Svalbard to monitor the Arctic
Thawing permafrost could release vast carbon deposits, diseases
Cost of climate change in Europe could reach 4 % of GDP
Out on the ice – science in the Arctic
http://horizon-magazine.eu/topics/environment
http://www.climatecost.cc/
http://www.2020visionnetwork.eu/sme/
http://erc.europa.eu/funding-schemes
http://ec.europa.eu/research/horizon2020/index_en.cfm
http://hawaii.edu/
http://hinmrec.hnei.hawaii.edu/
http://ship.snu.ac.kr/
http://www.amc.edu.au/
http://www.gavia.is/
http://www.strath.ac.uk/na-me/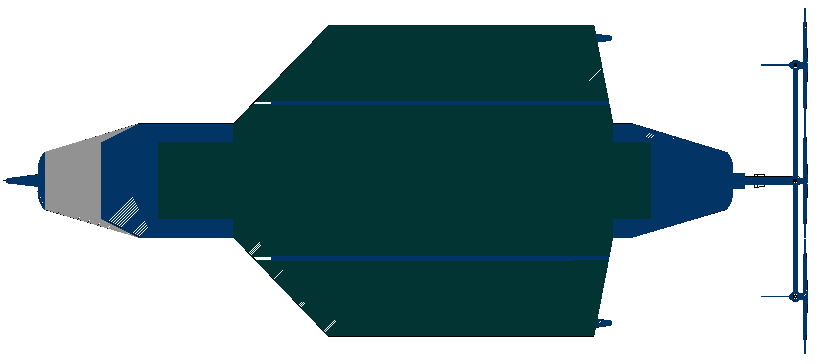 The Bluefish SNAV platform is enabling technology for ZCCs of the future, based on a stable SWASH hull design could be under development by a European Consortium subject to funding. The design uses no diesel fuel to monitor the oceans at relatively high speed 24/7 and 365 days a year - only possible with the unique energy harvesting system.