SOUTH EAST LOCAL ENTERPRISE PARTNERSHIP
The South East Local Enterprise Partnership (SELEP) brings together key leaders from business, local government, further and higher education with the hope of creating an enterprising economy in England by exploring opportunities for enterprise while addressing barriers to growth. We have yet to see any evidence of that.


SELEP covers Essex, Southend, Thurrock, Kent, Medway and East Sussex. They are the largest strategic enterprise partnership outside of London. This area is the country's economic powerhouse contributing £63 billion a year to the national economy. SELEP is one of 39 partnerships set up by the government to be the key body determining strategic economic priorities while making investments and delivering activities to drive growth and create local jobs. But where does climate change fit into all of this?
The SE LEP Growth Deal includes:

· Establishing a £5.2bn property investment fund, drawing public, private and EU money together to provide the infrastructure necessary to boost business and jobs;

· Delivering the biggest local transport programme in the country to realise the potential of our towns and cities and to unlock the economic benefits of connectivity;

· Boosting productivity by bringing together local and national business support services, improving businesses access to finance and encouraging closer links between business, universities and colleges;

· Investing £128m in skills projects, strengthening employers' influence over wider skills provision; and,

· Increasing the pace of housing construction by piloting a new model of housing delivery that will give quicker results and better value for money.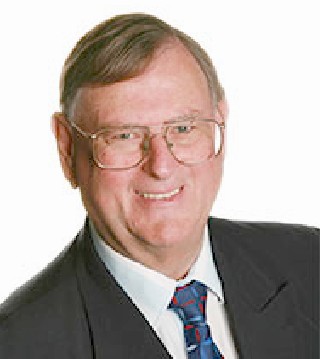 Peter Jones became SE LEP chairman on 1 August 2013, taking over from John Spence OBE. Peter spent his working life in the City of London as a partner of Laing & Cruikshank and subsequently worked for Bankers Trust on Mergers and Acquisitions in London. He has held several non-exec directorships of UK, US, and Australian companies. Mr Jones was also a county councilor in East Sussex from 1997 and leader from 2001 until standing down in May 2013. He was one of the founding Board Members of SE LEP while leader of East Sussex County Council.
SOUTH EAST LOCAL TRANSPORT BOARD
Local Transport Bodies (LTB) were introduced by the Government in 2012 to provide greater local involvement in the prioritisation and the overseeing of the delivery of major local transport schemes following the Spending Review in 2014/2015.

The South East LTB follows the South East LEP boundaries and it will be run as if it were a sub group of the partnership.

Peter Jones was the Chairman of the Board which was made up of:

6 local authority representatives;
3 business representatives, from Essex, Southend and Thurrock; Kent and Medway; East Sussex.

Other relevant organisations were invited to attend the meetings for specific items. The Department for Transport, Highways Agency, and Network Rail had standing invitations to attend all meetings. According to their website the SELTB published no initiatives for sustainable transport or support for zero emission vehicles.

The SELTB was dissolved at the meeting held on 14 February 2014.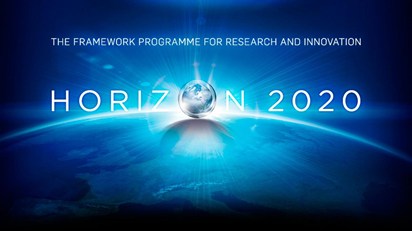 HORIZON 2020 - TRANSPORT RESEARCH & INNOVATION
Horizon 2020 is the European Commission's proposal to generate ideas, growth and jobs through the world's largest collaborative programme for research and innovation (2014-2020).
In the transport sector, the Commission will strive for a balanced approach in implementing the programme that takes into account the specifics of each mode (rail, road, waterborne and air transport) while remaining holistic; an approach which reconciles competitiveness with sustainability and which invests both in technology and in relevant socio-economic research.
The four main priorities for transport research under Horizon 2020 are:

1. Making transport more sustainable: resource-efficient transport that respects the environment.

2. Making transport and transport systems seamless: better mobility, less congestion, greater safety and security.

3. Keeping transport competitive: the European transport industry as a global leader.

4. Making transport research responsive: socio-economic research and forward-looking activities for policy-making.

Work carried out in the framework of the Strategic Transport Technology Plan (STTP) will contribute to focusing the transport European research and innovation activities through Horizon 2020.
CORDIS IDEAS - COMMUNITY RESEARCH
Investigator-driven 'frontier research', within the framework of activities commonly understood as 'basic research', is a key driver of wealth and social progress, as it opens new opportunities for scientific and technological advance, and is instrumental in producing new knowledge leading to future applications and markets.

Despite many achievements and a high level of performance in a large number of fields, Europe is not making the most of its research potential and resources, and urgently needs a strengthened capacity to generate knowledge and translate such knowledge into economic and social value and growth.

The objective of the specific programme 'Ideas' is to reinforce excellence, dynamism and creativity in European research and improve the attractiveness of Europe for the best researchers from both European and third countries, as well as for industrial research investment, by providing a Europe-wide competitive funding structure, in addition to and not replacing national funding, for 'frontier research' executed by individual teams. Communication and dissemination of research results is an important aspect of this programme.

GRANTS FOR STARTING & ADVANCED RESEARCHERS

ERC grants will be awarded through open competition to projects headed by young and established researchers, irrespective of their origins, who are working in Europe - the sole criterion for selection is excellence. The aim here is to recognize the best ideas, and retain and confer status and visibility to the best brains in Europe, while also attracting talent from abroad. Our question is, why only researchers get help. Why not inventors and skilled hands on people, that are not part of an academic organization?

By challenging Europe's brightest minds, the ERC expects to bring about new and unpredictable scientific and technological discoveries - the kind that can form the basis of new industries, markets, and broader social innovations of the future. Brave words indeed, let us see who gets the funding.

http://cordis.europa.eu/fp7/ideas/home_en.html
ECOSTAR DC50 LINKS A-Z INDEX
LINKS & REFERENCE
http://www.southeastlep.com/
http://en.wikipedia.org/wiki/Alec_Issigonis
http://www.greencarreports/historic-electric-vehicle-foundation-set-up-to-preserve-car
http://www.wired.com/autopia/2008/02/giugiaro-builds/
http://www.horizonhydrogeneenergie.com/
http://www.fch-ju.eu/news/new-website-programme-horizon-hydrog%C3%A8ne-energie-h2e
http://www.fch-ju.eu/
http://horizon2020projects.com/sc-transport-interviews/storing-energy-in-horizon-2020/
http://horizon2020projects.com/sc-transport-interviews/powering-the-future/
http://cordis.europa.eu/fp7/ideas
http://ec.europa.eu/programmes/horizon2020/en/
http://ec.europa.eu/transport/themes/research/horizon2020_en.htm
http://www.agnimotors.com/site/
http://www.engadget.com/2012/11/13/mclaren-to-supply-ev-groundwork-for-formula-e-cars/
http://ibnlive.in.com/news/bernie-ecclestone-laughs-off-formula-e-comparisons/302635-5-24.html
http://www.wired.com/autopia/2012/09/formula-e/
http://www.telegraph.co.uk/finance/The-electric-cars-of-the-future.html
http://www.greencardesign.com/site/galleries/racing-drayson-b1269ev

Contact Technical: bluebird@bluebird-electric.net or phone UK:

+44 (0) 1323 831727
+44 (0) 7842 607865
Ask for James
Intelligent Battery Support System
THE BLUE BIRDS OF HAPPINESS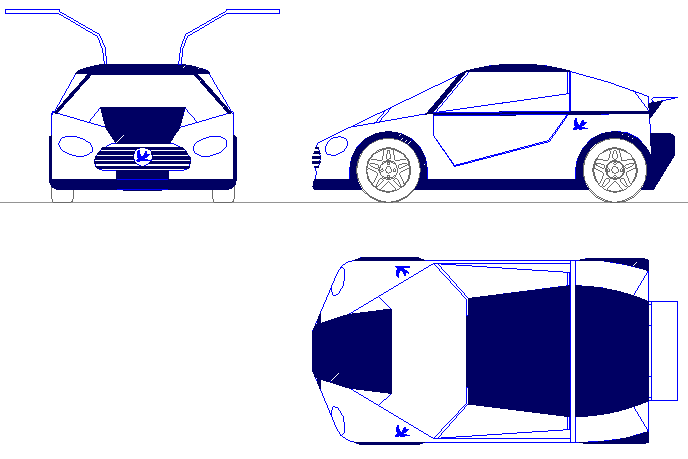 The Ecostar DC50 incorporates the patent Bluebird™ instant energy transfer system - allowing EV refuelling for road cars in around 60 seconds. This car is being developed at the pace of one day a week by volunteers. There is no funding available in Sussex or the UK for such enterprise - and Team Speedace and BMS have had no financial help from state organisations. Only the big boys and universities get assistance. It is thus all the more amazing that the car has progressed this far.