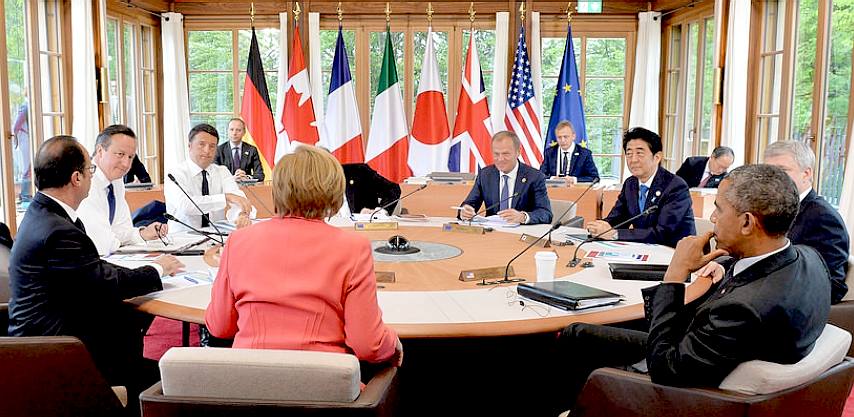 JUNE 2015, SCHLOSS ELMAU - The Group of 7 (G7) is a group consisting of the finance ministers and central bank governors of seven major advanced economies as reported by the International Monetary Fund: Canada, France, Germany, Italy, Japan, the United Kingdom, and the United States meeting to discuss primarily economic issues. The European Union is also represented within the G7. The G7 countries represent more than 64% of the net global wealth ($263 trillion) and their net national wealth and their very high HDI are the main requirements to be member of this group .The G7 countries also represent the 46% of the global GDP evaluated at market exchange rates and the 32% of the global purchasing power parity GDP.

The next major G7 summit will be held in 2016 in Japan. Other recent G7 meetings include that of May 2013 in Aylesbury, United Kingdom with an emergency meeting in The Hague, Netherlands on March 24, 2014. Most recently, the 41st G7 summit was held at the Schloss Elmau hotel in Krün, Germany on June 7–8, 2015.
Unlike the United Nations or NATO, the G7 is not a formal institution with a charter and a secretariat. Instead, the presidency, which rotates annually among member states, is responsible for setting the agenda and arranging logistics. Ministers and envoys, known as sherpas, hammer out policy initiatives at meetings that precede the annual summit of national leaders.
G7 SUMMIT 7-8 JUNE 2015, GERMANY | SCHLOSS ELMAU

Protection of the Marine Environment

We acknowledge that marine litter, in particular plastic litter, poses a global challenge, directly affecting marine and coastal life and ecosystems and potentially also human health. Accordingly, increased effectiveness and intensity of work is required to combat marine litter striving to initiate a global movement. The G7 commits to priority actions and solutions to combat marine litter as set out in the annex, stressing the need to address land- and sea-based sources, removal actions, as well as education, research and outreach.

We, the G7, take note of the growing interest in deep sea mining beyond the limits of national jurisdiction and the opportunities it presents. We call on the International Seabed Authority to continue, with early involvement of all relevant stakeholders, its work on a clear, effective and transparent code for sustainable deep sea mining, taking into account the interests of developing states. Key priorities include setting up regu-latory certainty and predictability for investors and enhancing the effective protection of the marine environment from harmful effects that may arise from deep sea mining.

We are committed to taking a precautionary approach in deep sea mining activities, and to conducting environmental impact assessments and scientific research.

Leaders Declaration G7 Summit, 7–8 June 2015 Page 17


RESOURCE EFFICIENCY

The protection and efficient use of natural resources is vital for sustainable development. We strive to improve resource efficiency, which we consider crucial for the competitiveness of industries, for economic growth and employment, and for the protection of the environment, climate and planet. Building on the "Kobe 3R Action Plan", and on other existing initiatives, we will continue to take ambitious action to improve resource efficiency as part of broader strategies to promote sustainable materials management and material-cycle societies. We are establishing the G7 Alliance on Resource Efficiency as a forum to share knowledge and create information networks on a voluntary basis. As set out in the annex, the Alliance will collaborate with businesses, SMEs and other relevant stakeholders to advance opportunities offered by resource efficiency, promote best practices, and foster innovation. We acknowledge the benefits of collaborating with developing countries on resource efficiency, including through innovative public private partnerships. We ask the UNEP International Resource Panel to prepare a synthesis report highlighting the most promising potentials and solutions for resource efficiency. We further invite the OECD to develop policy guidance supplementing the synthesis report.


POST 2015 SUSTAINABLE DEVELOPMENT AGENDA

2015 is a milestone year for international sustainable development issues. The Third International Conference on Financing for Development in Addis Ababa, the UN Summit for the adoption of the Post-2015 agenda in New York and the Climate Change Conference in Paris will set the global sustainable development and climate agenda for the coming years.

We are committed to achieving an ambitious, people-centred, planet-sensitive and universally applicable Post-2015 Agenda for Sustainable Development that integrates the three dimensions of sustainable development – environmental, economic and social – in a balanced manner.

The agenda should complete the unfinished business of the Millennium Development Goals, end extreme poverty, leave no-one behind, reduce inequality, accelerate the global transition to sustainable economies, promote sustainable management of natural resources, and strengthen peace, good governance and human rights. In order to mobilize appropriate action in and by all countries and by all stakeholders, we support the formulation and communication of key policy messages. We are committed to building a new global partnership based on universality, shared responsibility, mutual account-ability, efficient and effective monitoring and review and a multi-stakeholder approach to our common goals of ending extreme poverty by 2030 and transitioning to sustainable development.

To help foster this new transformative agenda, we have committed to significant measures on global health, food security, climate and marine protection, sustainable supply chains and women's economic empowerment.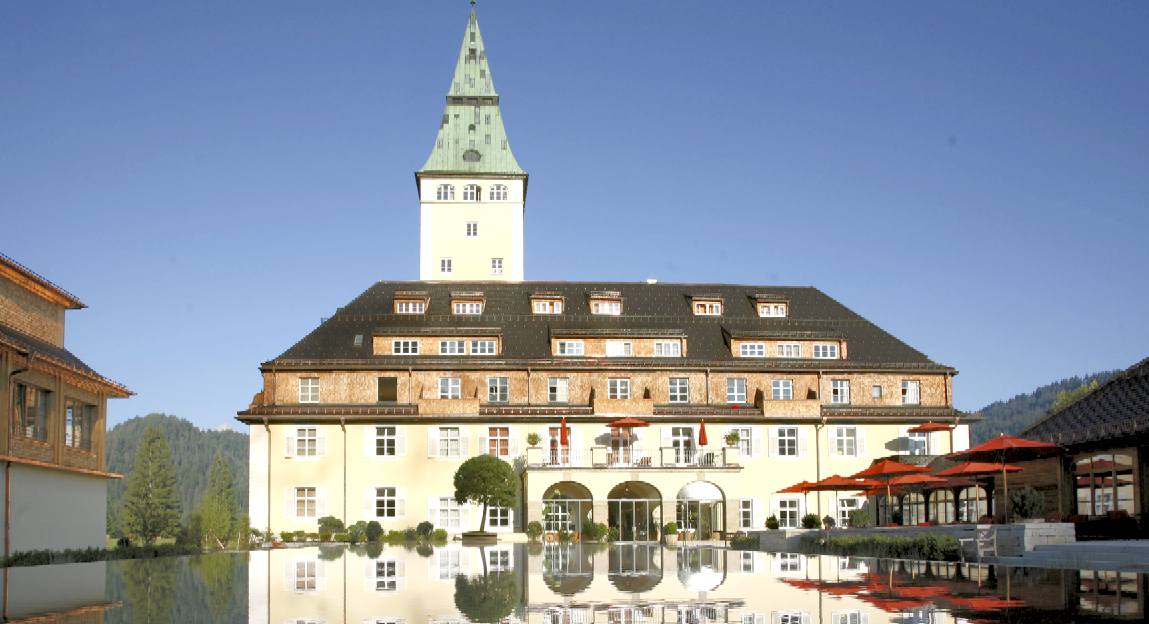 G7 MEDIA CONTACTS
ANSPRECHPARTNER

CvD Chefin / Chef vom Dienst
Telefon: 030 18 272-2030
E-Mail: cvd@bpa.bund.de
Benutzerhotline (technische Fragen)
Telefon: 030 283921-161
E-Mail: hotline@cvd.bundesregierung.de
IMPRESSUM

Herausgeber
Presse- und Informationsamt der Bundesregierung
Dorotheenstraße 84
10117 Berlin
Telefon: 030 18 272-0
Fax: 030 18 10 272-0
internetpost@bundesregierung.de
Briefanschrift
11044 Berlin
HEADS OF GOVERNMENT and EU REPRESENTATIVES as of 2015



Canada - Stephen Harper, Prime Minister


France - François Hollande, President


Germany - Angela Merkel, Chancellor


Italy - Matteo Renzi, Prime Minister


Japan - Shinzo Abe, Prime Minister


United Kingdom - David Cameron, Prime Minister


United States Barack Obama, President


European Union Donald Tusk, President of the European Council


European Union Jean-Claude Juncker, President of the European Commission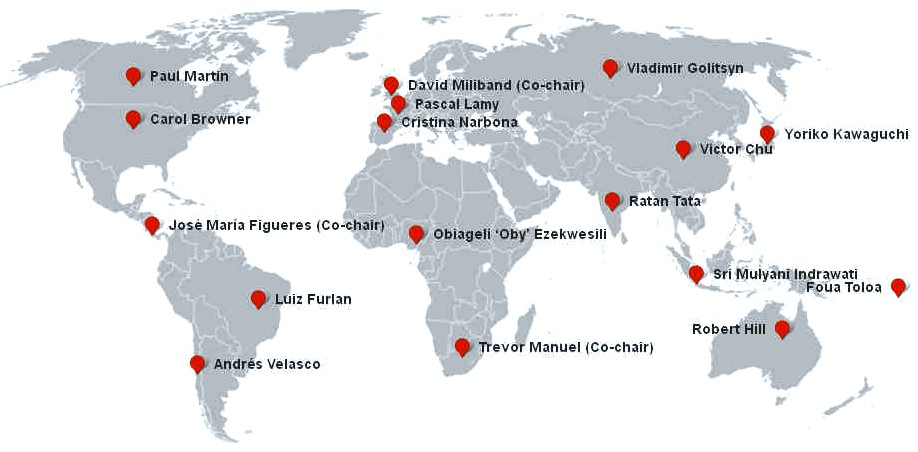 GLOBAL OCEAN COMMISSIONERS Vs G7 WORLD MAP - As you can see from the world map above, compared to the world map below (in green), the G7 does not cover world interests geographically but is a group that uses its influence to control Russia's more aggressive tendencies. The non-inclusion of China is a disadvantage, where the divide is largely fiscal. Another glaring omission is that the G7 provides no postal address on their website, other than for media enquiries.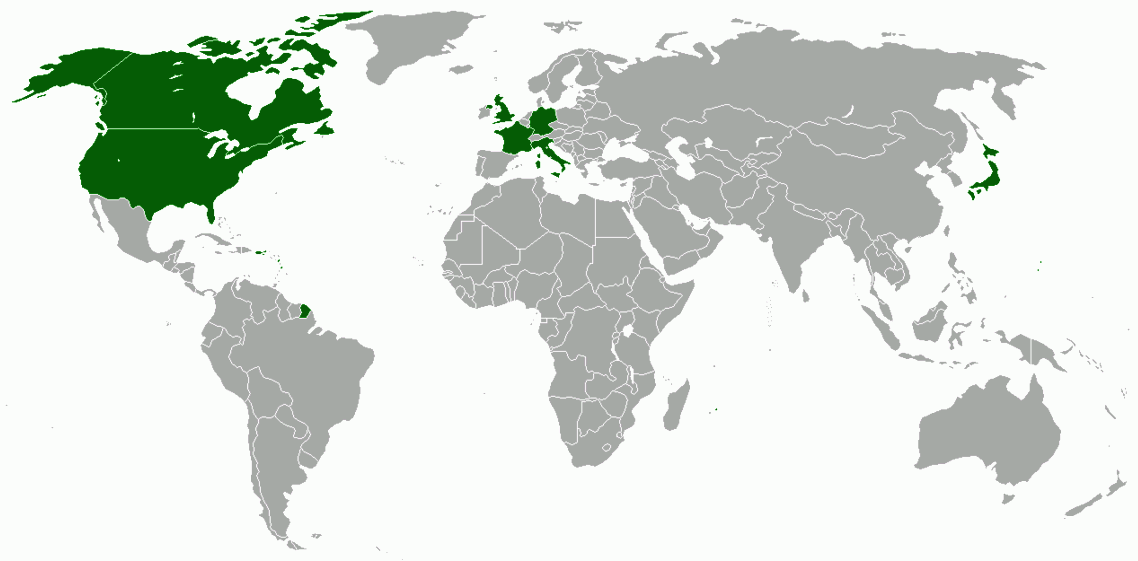 G7 MEMBERS - Canada - Prime Minister Stephen Harper, France - President François Hollande, Germany (2015 Chair) Chancellor Angela Merkel, Italy - Prime Minister Matteo Renzi, Japan - Prime Minister Shinzō Abe, United Kingdom - Prime Minister David Cameron, United States - President Barack Obama, European Union - Council President Donald Tusk & Commission President Jean-Claude Juncker.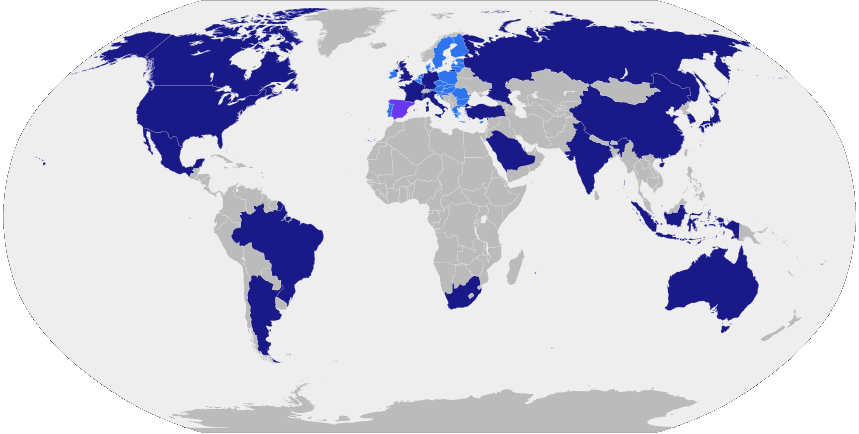 G20 MEMBERS - The world map above is more representative of the world geographically, much the same as with the Global Ocean Commission, save for a lack of membership for the huge land mass that is North and Central Africa. Thank heavens that at least South Africa is included.
VIDEO 20 JUNE 2014 - Obama Announces Action on Waste Plastic as Part of Plan to Clean Up the Oceans. The U.S. State Department hosted two-day conference earlier this week which saw new executive actions announced to protect the oceans and cut marine pollution.

The Our Oceans conference drew Heads of State, Foreign Ministers, policy makers, environmentalists, scientists and entrepreneurs from nearly 90 countries.

The U.S. used the conference to highlight its Trash Free Waters program to stop waste and debris from entering the ocean, through sustainable product design, increased material recovery and reuse, and a new nationwide trash prevention ethic.

Daniella Russo, co-founder of the Plastic Pollution Coalition, announced the Think Beyond Plastic™ Innovation Forum to advance entrepreneurship and to inspire innovations to reduce global plastic pollution, including in our ocean.

Norway meanwhile, is to allocate up to $1 million for a study on measures to combat marine plastic waste and microplastics.

Part of the Action Plan agreed at the conference called for significant reductions of debris, especially plastic waste, into the marine environment so as to achieve measurable reductions of marine debris by 2025.

President Obama underlined the importance of tackling the issue in a video message to the conference which can be seen in this week's Newscast below. [by Ben Messenger]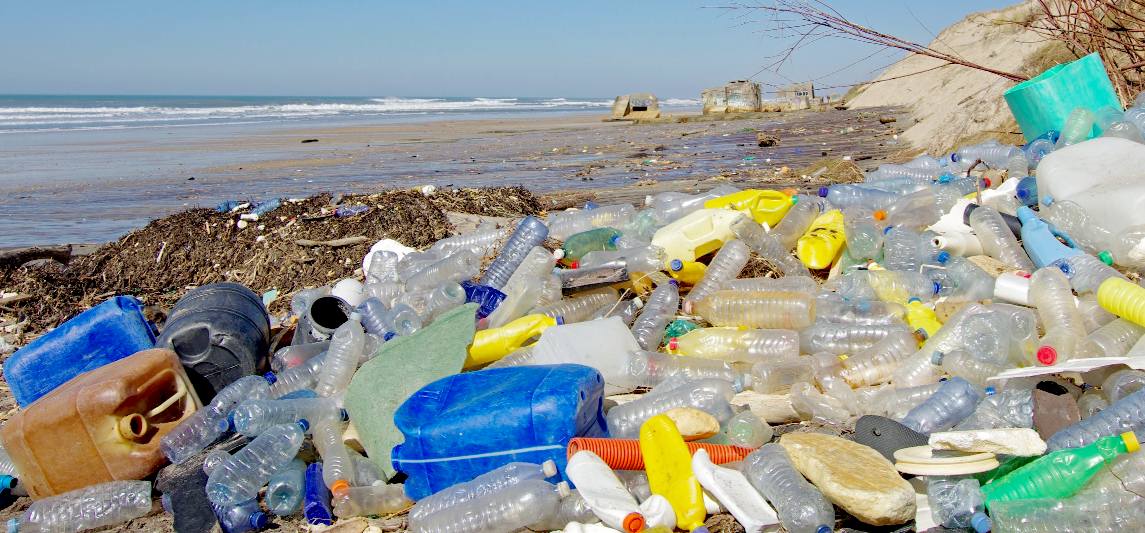 ACID OCEANS - ARCTIC - ATLANTIC - BALTIC - BERING - CARIBBEAN - CORAL - EAST CHINA - ENGLISH CH
GULF MEXICO - GOC - INDIAN - MEDITERRANEAN - NORTH SEA - PACIFIC - PERSIAN GULF - SEA JAPAN - STH CHINA
PLANKTON - PLASTIC - PLASTIC OCEANS - UNCLOS - UNEP - WWF
LINKS & REFERENCE
http://www.bbc.co.uk/news/science-environment-33055651
http://www.cvd.bundesregierung.de/
https://www.g7germany.de/Webs/G7/EN/Home_en/home_node.html
https://en.wikipedia.org/wiki/G-20_major_economies
http://www.cfr.org/international-organizations-and-alliances/group-seven-g7/p32957
https://en.wikipedia.org/wiki/G7_%28major_advanced_economies%29
https://www.whitehouse.gov/1600/presidents/barackobama
G7 LINKS