G20 ON CLIMATE CHANGE

Not all of the G20 are agreed as to the importance of conserving fossil fuels and working towards a sustainable economy based on clean renewable energy. Some countries, such as North America and Russia are more than happy to ride on the backs of those more enlightened members who are committed to taking action. We believe that those member nations who take advantage of their so-called partners, are nothing less than climate criminals - and might want to consider removing themselves from the Global Twenty, to make room for United Nations members who are doing the right thing.
Any country not agreeing to curb emissions should be ashamed of themselves and the inadequacy of their leaders who did not know how to manage their economies for the common good. Those leaders living in denial might have the decency to stand down and allow a successor with a better grasp of the facts to take the tiller.
CLIMATE CHANGE MEETINGS OF THE PARTIES (COP)
1995 COP 1, BERLIN, GERMANY
1996 COP 2, GENEVA, SWITZERLAND
1997 COP 3, KYOTO, JAPAN
1998 COP 4, BUENOS AIRES, ARGENTINA
1999 COP 5, BONN, GERMANY
2000:COP 6, THE HAGUE, NETHERLANDS
2001 COP 7, MARRAKECH, MOROCCO
2002 COP 8, NEW DELHI, INDIA
2003 COP 9, MILAN, ITALY
2004 COP 10, BUENOS AIRES, ARGENTINA
2005 COP 11/CMP 1, MONTREAL, CANADA
2006 COP 12/CMP 2, NAIROBI, KENYA
2007 COP 13/CMP 3, BALI, INDONESIA
2008 COP 14/CMP 4, POZNAN, POLAND
2009 COP 15/CMP 5, COPENHAGEN, DENMARK
2010 COP 16/CMP 6, CANCUN, MEXICO
2011 COP 17/CMP 7, DURBAN, SOUTH AFRICA
2012 COP 18/CMP 8, DOHA, QATAR
2013 COP 19/CMP 9, WARSAW, POLAND
2014 COP 20/CMP 10, LIMA, PERU
2015 COP 21/CMP 11, Paris, France
2016 COP 22/CMP 12/CMA 1, Marrakech, Morocco
2017 COP 23/CMP 13/CMA 2, Bonn, Germany
2018 COP 24/CMP 14/CMA - Katowice, Poland
2019 COP 25/CMP 15/CMA - Madrid, Spain
2020 COP 26/CMP 16/CMA 3 Glasgow, Scotland
THE G20 HEADS OF STATE (2020) A - Z
| | | | | |
| --- | --- | --- | --- | --- |
| ARGENTINA | AUSTRALIA | BRAZIL | CANADA | CHINA |
| EUROPEAN UNION | FRANCE | GERMANY | INDIA | INDONESIA |
| ITALY | JAPAN | MEXICO | RUSSIA | SAUDI ARABIA |
| SOUTH AFRICA | SOUTH KOREA | TURKEY | UNITED KINGDOM | UNITED STATES |
SIX (SUGGESTED) STEPS TOWARD A COOLER PLANET
1. TRANSPORT: Phase out polluting vehicles. Governments aims to end the sale of new petrol, and diesel vehicles by 2040 but have no infrastructure plan to support such ambition. Marine transport can be carbon neutral.
2. RENEWABLES: Renewable energy should replace carbon-based fuels (coal, oil and gas) in our electricity, heating and transport.
3. HOUSING: On site micro or macro generation is the best option, starting with new build homes.
4. AGRICULTURE: We need trees to absorb carbon emissions from a growing population, flying, and to build new homes. Reducing food waste and promoting less energy intensive eating habits such as no meat Mondays.
5. INDUSTRY: Factories should be aiming for solar heating and onsite renewable energy generation.
6. POLITICS: - National governing bodies need to adopt rules to eliminate administrative wastages, to include scaling down spending on war machines, increasing spend on educating the public and supporting sustainable social policies that mesh with other cultures.
The World needs a Climate Action Plan to coordinate the efforts of member nations in the quest for zero carbon shipping and zero carbon land vehicles.
STATE LEADERS 2020
Alberto Fernandez
Scott Morrison
Jair Bolsanaro
Justin Trudeau
Xi Jinping
Emmanuel Macron
Angela Merkel
Narendra Modi
Joko Widodo
Giuseppe Conte
Shinzō Abe
Andrés Manuel López Obrador
Vladimir Putin
Salman bin Abdulaziz Al Saud
Cyril Ramaphosa
Moon Jae-in
Recep Tayyip Erdoğan
Boris Johnson
Donald Trump
Charles Michel
Ursula von der Leyen
G20 GLOBAL TWENTY @ 2019
| | | | | |
| --- | --- | --- | --- | --- |
| ARGENTINA | AUSTRALIA | BRAZIL | CANADA | CHINA |
| EUROPEAN UNION | FRANCE | GERMANY | INDIA | INDONESIA |
| ITALY | JAPAN | MEXICO | RUSSIA | SAUDI ARABIA |
| SOUTH AFRICA | SOUTH KOREA | TURKEY | UNITED KINGDOM | UNITED STATES |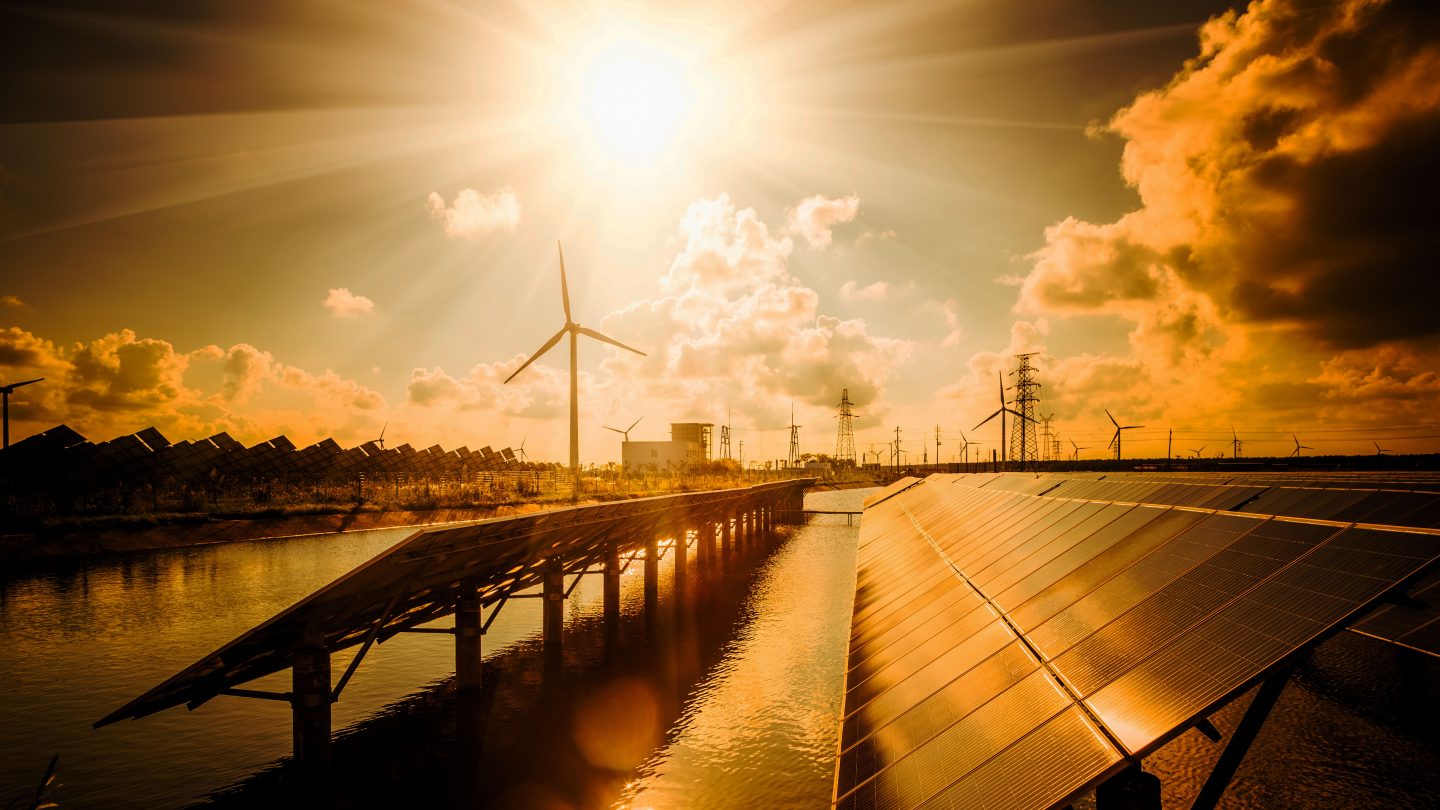 A SOLAR & WIND POWERED FUTURE - Looking to a zero carbon world, where energy for life is available to everyone at affordable prices, and transport does not contribute significantly to global warming. These are part of the UN's Sustainability Development Goals.
The G20 (or G-20 or Group of Twenty) is an international forum for governments and central bank governors from: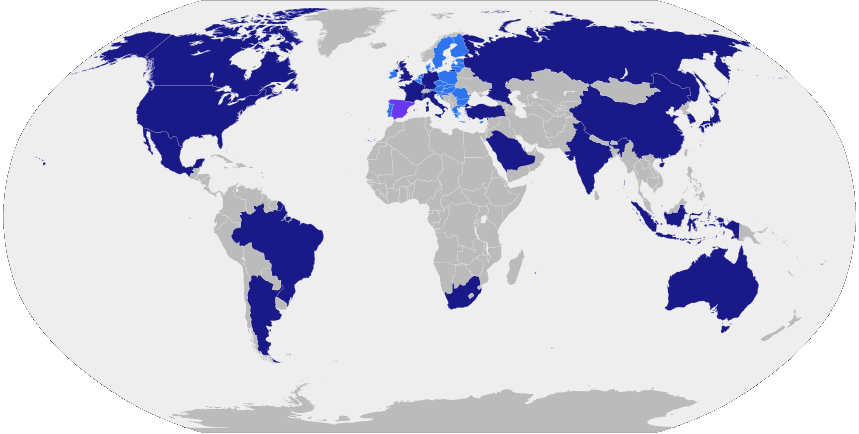 G20 MEMBERS - The world map above is more representative of the world geographically, much the same as with the Global Ocean Commission, save for a lack of membership for the huge land mass that is North and Central Africa. Thank heavens that at least South Africa is included.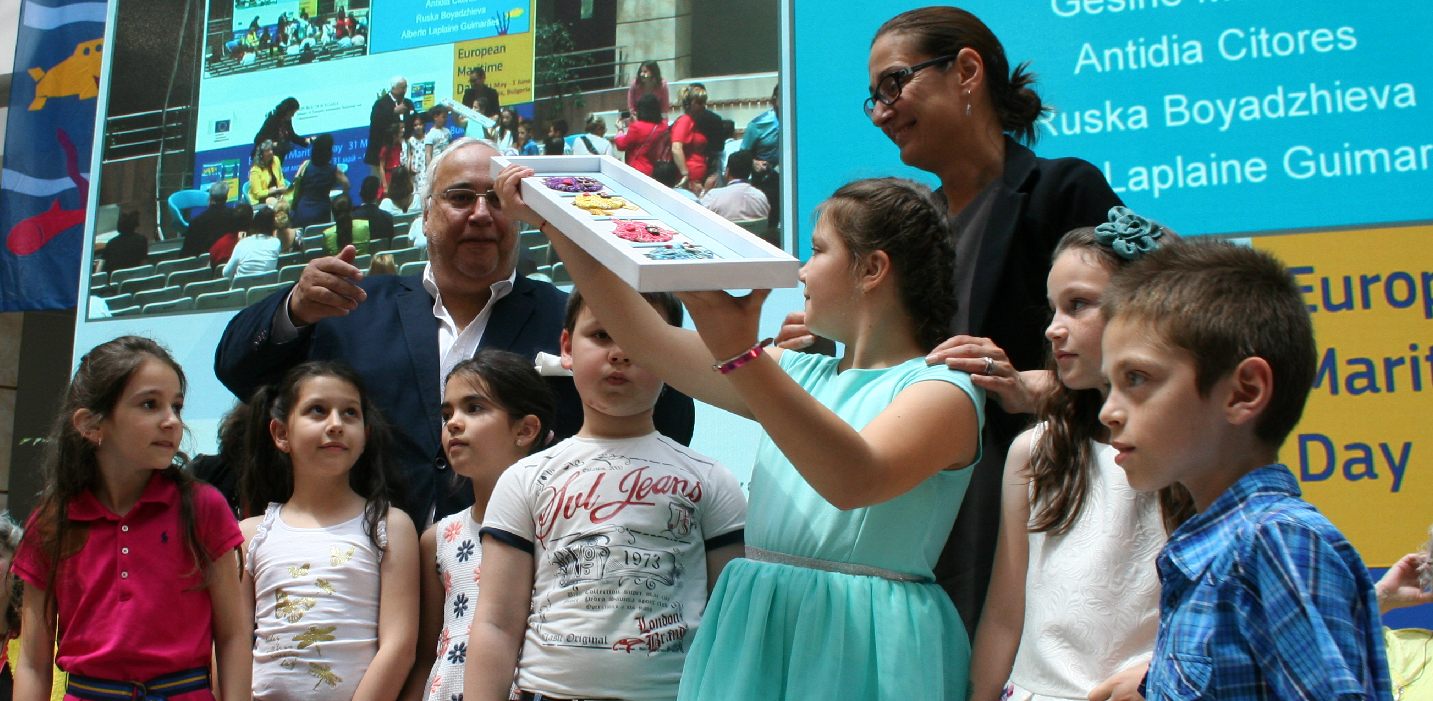 PASS THE PARCEL - The children of Burgas are the future generation who will inherit our acid oceans and depleted fish stocks if we do not do something more positive to halt the melting ice caps soon.
ACID OCEANS - ARCTIC - ATLANTIC - BALTIC - BERING - CARIBBEAN - CORAL - EAST CHINA - ENGLISH CH
GULF MEXICO - GOC - INDIAN - MEDITERRANEAN - NORTH SEA - PACIFIC - PERSIAN GULF - SEA JAPAN - STH CHINA
PLANKTON - PLASTIC - PLASTIC OCEANS - UNCLOS - UNEP - WWF
LINKS & REFERENCE
http://