WEBINAR: WEDNESDAY 28 JANUARY 2015, 9:30 - 10:15
The fall in oil prices has created uncertainty for the Oil & Gas industry and terminated a five year cycle of windfalls for NOCs, IOCs and oil producing countries. In this new operating environment, what challenges lie ahead for players across the industry's value chain?
Join us for a free webinar where senior BMI analysts will forecast the five themes set to dominate the global Oil & Gas industry in 2015. Through our proprietary tools, we'll discuss industry trends for the coming 12 months and highlight which companies and markets will benefit (and suffer) from lower prices.
Topics for discussion include:
* Global Supply and Demand oil balance
* Capex
* M&A
* Technology and innovation
* LNG producers
The webinar is free of charge and places are offered on a first come first served basis. Registered delegates who are unable to participate on the day will be sent a recording after the event. Click on the links above to register.
ASK THE ANALYSTS

Do you have a question that you would like our analysts to address? Send in your questions now and they'll do their best to cover as many as possible during the webinar.



NOVEMBER 18 2014 - LONDON STOCK EXCHANGE, 8:00 - 11:30am

European policymakers' goal of a sustainable, competitive and secure energy mix is increasingly being seen as unattainable based on structural macroeconomic, political and sector trends.

But how will these trends change regional energy policy trajectory? What can we expect of Europe's future energy mix? And which investment opportunities will result from this shift?

Our IP Consultant joined BMI for an exclusive breakfast briefing where the discussion was how changing energy policy is and will shape the outlook for Europe's oil & gas, energy infrastructure, renewable and thermal power generation sectors over the next decade.
This invitation-only breakfast briefing helped provide us with market and industry insights to help influence strategy and develop relationships. The message that came across loud and clear from three BMI analysts, was that EU 2030 zero carbon targets were unlikely to be met due to policy slippage and a lack of legally binding targets on member states. We know from experience that incentives such as the Horizon 2020 scheme, is another example of wishy-washy policies, only dishing out Eurocash to academics and those companies more concerned to peddle their traditional products, rather than problem solving game changers.
One of the reasons for technology stagnation was that cheap coal was being used for power generation, and was likely to continue being used, despite the obvious pollution created, until such time as policy aspirations are turned into enforceable percentage targets, thus forcing energy companies to make the change to clean technology, rather than concentrate on making profits - and in so doing turning their backs on the European Commissioners, who are perhaps themselves to blame for thinking that business would not put the $dollar in front of doing what is right for the survival of planet earth.
INVESTMENT MALAISE
The problem with the above, is that companies like ourselves are not inclined to invest in enabling technology, especially disruptive technology, such as the patent currently being drafted for EV infrastructure, in light of the investment uncertainties. Our EV patent is based on a versatile cartridge system with universal connectors, which potentially offers instant recharging of cars, vans and even buses - and the option of swapping between fuel cell and battery storage mediums at the flick of a switch. In effect this is future proofing, that would allow the likes of progressive auto makers such as BMW, Mercedes, Nissan and Volkswagen (to name just a few examples) to use different shaped energy packs, but still offer drivers the chance to refuel instantly at low cost service stations, provided that their vehicle is compatible with the Bluebird™ Smart City system. Not having an industry standard at the moment, is itself sufficient reason for car makers to run a mile. Nobody wants to spend $millions negotiating to solve the transition to electric cars dilemma, and then find it's okay to drive petrol ones.
The other major advantage of the Bluebird™ system is that vehicles so equipped may service themselves while the infrastructure is being put in place. This is achieved with inbuilt cartridge loading, where the car may execute energy exchanges without needing a service station. All that would be needed, was a network of friendly shops (supermarkets would be ideal) that are prepared to stock cartridges on a flat area of land. They would then charge exchanged units while at their premises. It's a bit basic, but then think back to when there were no petrol stations and shops simply carried cans of petrol for passing motorists, by way of a service to existing customers.
Tesla, is the only serious competition, after Better Place folded, but their cartridge exchange system is only for one type of cartridge, with no mention of fuel cells. In addition, their service forecourt is expensive, requiring underground machinery, etc., and such vehicles cannot service themselves.
Whereas, the Bluebird™ system overcomes these limitations, hence bridging what is perceived as an insurmountable obstacle to effective implementation. It is due to the transitional flexibility that the Bluebird system may eliminate point of consumption emissions and allow the use of renewable energy, that at the moment can only be used en-masse for factories, offices and homes, leaving out transport in the round, save only for the few park and charge outlets currently installed. The problem being that park and charge adds to generation requirements, rather than alleviating load peaks and troughs.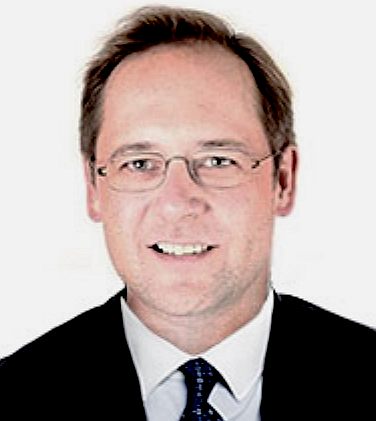 REUTERS APRIL 10 2014 - Business Monitor International announced the appointment of Richard Hall as Chief Executive Officer, from June 2014. Richard succeeds founders and co-CEOs Jonathan Feroze and Richard Londesborough, who will be moving into non-executive roles on the Fitch Information Services Board. Business Monitor International is an independent provider of country risk, financial markets and industry analysis specializing in emerging and frontier markets. BMI was acquired by the Fitch Group on March 14 2014. Before joining BMI, Richard spent eight years as Chief Operating Officer at Mergermarket Ltd, where he created and launched Debtwire and dealReporter prior to its sale to Pearson Plc and earnout period. More recently he was COO of WorldOne Limited where he played a key role in transforming the company from an entrepreneurial business to one poised for future growth. He has also worked in venture capital and started his career as an M&A banker. He is currently Non-Executive Chairman of Cognolink Limited. Richard has an MBA from INSEAD and an MA in Economics from Cambridge University. RICHARD @ LINKEDIN

Paul Taylor, President and CEO of Fitch Group, is quoted as saying: "Richard Hall is a visionary executive with extensive operating experience producing high quality business information and analysis. Under Richard's leadership, Business Monitor is poised for a new period of growth that will benefit its clients, as well as contribute to Fitch's preeminence in financial and business information services. We would like to acknowledge and thank Richard Londesborough and Jonathan Feroze for conceiving and building Business Monitor into the world-class business that it is today." Richard commented: "Business Monitor produces exceptional quality products that are highly valued by influential leaders in business, government, academia, and financial markets around the world. Business Monitor has enjoyed strong growth over the past five years and now, as part of Fitch Group, we anticipate tremendous opportunities to strengthen our client offering and further grow the business."
CEO RICHARD HALL
Richard Hall kicked off the event with a summary of the situation, introducing first Tim Cooper - as the Chair, then the company's senior Risk Analyst for Europe; Thaddeus Best. Richard also closed the session, reminding us of some of the questions and answers from his team.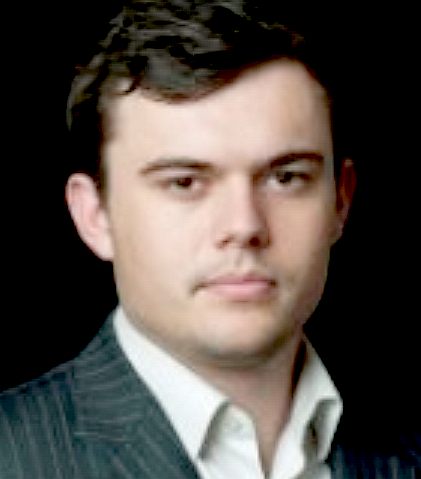 THADDEUS BEST - Thaddeus has been a senior European analyst at Business Monitor International since April 2011. He analyses macroeconomic and political risks in emerging and frontier market economies. This is to be able to identify opportunities and mitigate risks for clients through direct investment and portfolio investment channels. Thaddeus graduated from the University of Manchester with a B.Sc. (Hons.) in Politics & International Relations, 2007 – 2010. His final year modules included Security Studies, International Political Economy and comparative politics of East-Central Europe. Thaddues also attended the Institut d'Etudes politiques d'Aix-en-Provence beween 2009 – 2009 and the City of London School between 2002 – 2007. Thaddeus@Linkedin
THADDEUS BEST
Thaddeus led us into the discourse with an overview of the Macro situation, supplemented with a beautifully prepared series of slides. The quality of the presentations was in our opinion, outstanding. The venue was ideal with sound and projector systems operating without hitch. The seating was comfortable and tables set to complement the friendly atmosphere. During the networking sessions that were held in an adjacent room, our representative was able to speak with each of the BMI presenters, for much needed clarification. This was not because the speakers were not clear, but rather that the slick industry jargon was new to our representative. He was thus grateful for the illumination and feels comfortable that he now has a handle - the whole point of course of being briefed. The main areas of expertise for Thaddeus include: - Macroeconomic modeling of emerging market economies - Monetary, fiscal and exchange rate policy analysis - Cross-country macroeconomic and financial trend analysis in emerging markets - Emerging markets foreign currency & local currency debt securities - Foreign exchange forecasting including exotic FX and Economic indicators.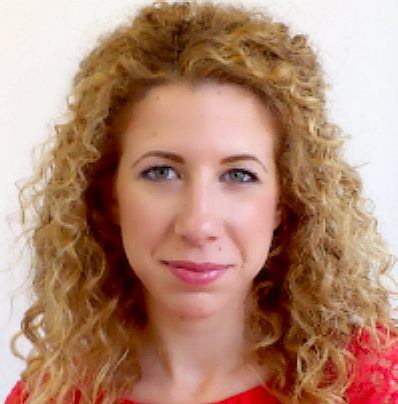 MARINA PETROLEKA - Has extensively researched Russia's intervention in the Ukraine, that has been widely described as the most serious European security crisis since the Balkan wars of the 1990s. Following the publication of BMI's Special Report on the Ukrainian crisis and the regional and global implications of the situation in Crimea, four BMI analysts discussed their views on the risks to Europe and wider global dynamics. A special Ukraine podcast featured Thaddeus Best, BMI's Ukraine Country Risk analyst, Kate Staykova, Russia Country Risk analyst, Marina Petroleka, Head of Energy and Infrastructure Research, and Yoel Sano, BMI's Head of Political Risk. Marina has also recently discussed opportunities for UK architects in global construction. See the Youtube on this page where she mentions the places to look for work, such as eastern Europe, Peru, Columbia, Chile, the Philippines and Indonesia. Marina@Linkedin
MARINA PETROLEKA & GEORGINA HAYDEN
Marina is the head of Energy and Infrastructure Research at BMI. Georgina is a senior Energy Analyst. Once again, the standard of presentations was superb and both ladies worked together to provide a picture of the current political situation as it affects the physical position - as in where out energy is coming from and why policy objectives are not going to be met. The subject matter was more concerned with Russia and the Ukraine, inevitably focusing on natural gas and shale exploitation via hydraulic fracturing (fracking), where the political situation is softening views as to this potentially environmentally damaging extraction method.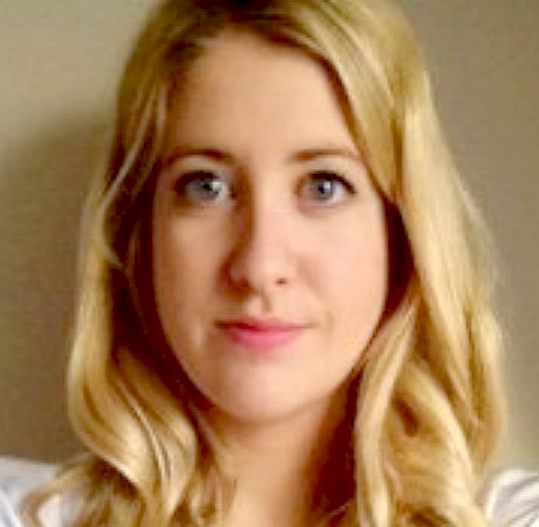 GEORGINA HAYDEN - Has been with BMI since March 2012. She monitors and analyses global trends within the renewables industry, focusing particularly on opportunities across developing markets. Georgina uses a number of analytical tools to provide advisory services for businesses, governments and multilateral organisations that seek analysis on political, economic and business environment risks. Georgina was with KPMG in Australia in November 2011 as an intern on Water Advisory and Political Risk. Her time in that department was predominantly spent on developing a new methodology for assessing water risk. She also devised a set of indicators that could be used to measure political risk. Prior to that, Georgina was involved in a AKE, Sub-Saharan Africa Risk Analysis, also as an intern, from March of 2011. During this period her primary role was to write succinct political and security risk updates that contribute to the Sub-Saharan Africa risk analysis provided by AKE to their clients. This included researching piracy and kidnapping incidents across the continent and writing business risk reports, particularly concentrating on the oil and gas sector within West Africa. Georgina@Linkedin
There were though some glimmers of hope for renewable energy projects, though nuclear power raised its head - and we believe that such projects as are popular in France and Japan, reflect badly on the lack of forward planning of those countries - for which they should be ashamed. We're alright jack, never mind the radiation fallout from Chernobyl and Fukushima. Leaving that for other more responsible countries to pick up the tab.
PANEL DISCUSSION
The panel made mention of various projects that they had first hand knowledge of. Mainly these were oil based projects, with some hybrids incorporating solar energy and combined heat and power. There was no manufacturer of electric cars or low energy homes, or zero carbon shipping present on the panel, where the flavor of the presentation was (in our view) more on the now, rather than the potential situation. Hence, the Macro view context.
SUMMARY
The event was well attended with some 70 companies represented, almost filling the hall to capacity. We consider that the objectives of the briefing were fulfilled, bringing together a collection of stakeholders across the spectrum - and we at least can report making some useful contacts. So, a big thankyou to BMI for that.
We should then congratulate BMI generally on hosting such an event, thus giving SME's like ourselves the opportunity to network and disseminate information with mature corporations. This helped us to share technology potential that may at some time in the future be taken up as the worsening climate change situation reaches boiling point. We are though reminded of the frog experiment, where we (humans on planet earth) are that frog in cold water that is slowly being raised in temperature, such that there is no natural reflex jerk to escape the cauldron, that may have saved the frog's life. A significant shock is always needed as the impetus to change. A few pence on the price of a kW of electricity or a gallon of petrol is nothing but an slight inconvenience, rather than a life threatening issue.

MAIN THEMES FOR PRESENTATION & DISCUSSION
Identifying Opportunities Amid Policy Paralysis

> De-industrialisation risks amid stagnant growth
> Policy paralysis to spread at EU level
Assessing the options

> Options outlined in Energy Security Strategy
> Why these are unattainable
The opportunities ahead

> BMI's European Energy Vision 2020
> Five key investment opportunities
BREAKFAST BRIEFING AGENDA
08:00 Registration and Refreshments
08:50 Welcome and Opening Remarks
Richard Hall, CEO, Business Monitor
09:00 Presentation: The Macro Context
Thaddeus Best, Senior Country Risk Analyst, Country Risk & Financial Markets, Business Monitor
Thaddeus will discuss the risks of de-industrialisation amid stagnant growth.
09:30 Presentation: Assessing the Options
Marina Petroleka, Head of Energy & Infrastructure Research, Business Monitor
Marina will outline the options in the EU's Energy Security Strategy and discuss why these are unattainable.
09:45 Presentation: The Opportunities Ahead
Georgina Hayden, Senior Energy Analyst, Business Monitor
Georgina will present BMI's European Energy Vision 2020 and discuss five key opportunities for investment.
10:00 Panel Session
Opportunities and Risks In Europe's Energy Future

Our panel of experts will discuss the outlook for the European energy market, including the impact from deteriorating relations with Russia, prospects for renewables and the commercially viable alternatives for Europe's energy supplies in the coming decade.

Moderator - Tim Cooper, Global Economic Strategist, Business Monitor
Panelists: Marina Petroleka, Head of Energy and Infrastructure Research, Business Monitor
Edward Andrews, Vice President, TPG - Ramin Lakani, Regional General Manager, Halliburton Consulting
10:00 Panel Session
10:30 Concluding Remarks
Richard Hall, CEO, Business Monitor
10:40 Networking Refreshments
11:30 Close of Briefing
ATTENDING COMPANIES
ABOUT BMI
Business Monitor International was founded in 1984 by Richard Londesborough and Jonathan Feroze, and was acquired by The Fitch Group in March 2014.

The Fitch Group is a global leader in financial information services with operations in more than 30 countries. In addition to Business Monitor, The Fitch Group includes: Fitch Ratings, a global leader in credit ratings and research; Fitch Solutions, a leading provider of credit market data, analytical tools and risk services; and Fitch Learning, a provider of learning and development solutions for the global financial services industry. Fitch Group is jointly owned by Paris-based Fimalac and New York-based Hearst Corporation.

Business Monitor provides trusted, independent analysis and forecasts on countries, industries and financial markets.

Specialising in emerging and frontier markets, BMI cover macroeconomics, political risk and 24 industry verticals across 200 global markets and use this global awareness to produce a continual, reflexive analysis of how it all fits together.

BMI call it Total Analysis. It's a unique approach where their insights are used by multinationals, governments and financial institutions the world over to guide strategy, policy, trade and investment decisions.

BMI's customers and clients span more than 160 countries worldwide, including over half of the Global Fortune 500 companies. Businesses, banks, financial service companies, governments, academia and research centres have all come to rely on BMI analysis, data and forecasts - and have done so for more than 30 years.
OTHER BMI KEY PERSONNEL
Simon Longfield - Position: CFO
Location: London

Diane Millard - Position: Head of Human Resources
Location: London

Greg Davis - Position: Global Head of Sales
Location: New York

Matthew Brooks - Position: Head of Strategic Analysis & Product Development
Location: London

Terence Alexander - Position: Head of Country Risk & Industry Research
Location: London
BMI CONTACTS
Natalie Clarke
Marketing Executive
Business Monitor International
+44 (0)207 246 1396
nclarke@businessmonitor.com
http://www.businessmonitor.com/energyfuture

Head Office
Business Monitor International
Senator House
85 Queen Victoria Street
London
EC4V 4AB
United Kingdom
+44 (0)20 7248 0468
+44 (0)20 7248 0467
Asia Office
Business Monitor International (ASIA) PTE Ltd.
6 Shenton Way
OUE Downtown 2
#12-09
Singapore 068809
+65 6576 5820
+65 6576 5821
New York Office
Business Monitor International Inc.
777 Third Avenue
New York
NY, USA 10017
+1 646 368 1319
+1 212 202 5062
South Africa Office
Business Monitor International Limited
Lougardia Building
Suite 403, 4th Floor
Corner of Hendrik Verwoerd & Embankment
Centurion
0046
South Africa
+27 (0)12 679 2600
+27 (0)800 982 275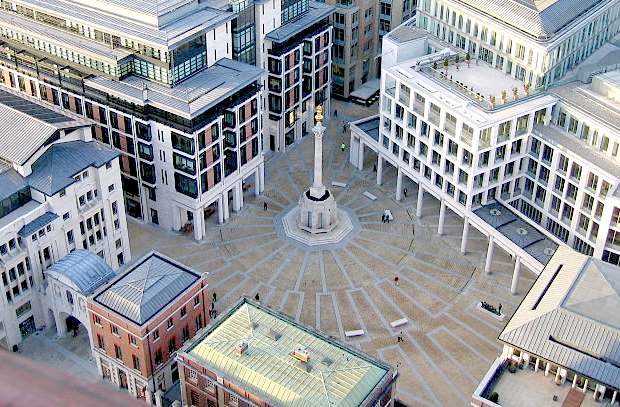 Paternoster Square, London, England

BREAKFAST BRIEFING VENUE - LONDON STOCK EXCHANGE
Tuesday 18 November 2014, 8:00am-11:30am
London Stock Exchange
10 Paternoster Square
London
EC4M 7LS
The nearest tube station is St Paul's.
The London Stock Exchange is a stock exchange located in the City of London in the United Kingdom. As of December 2011, the Exchange had a market capitalisation of US$3.266 trillion (short scale), making it the fourth-largest stock exchange in the world by this measurement (and the largest in Europe). The Exchange was founded in 1801 and its current premises are situated in Paternoster Square close to St Paul's Cathedral in the City of London. The Exchange is part of the London Stock Exchange Group.
Normal trading sessions on the main orderbook (SETS) are from 08:00 to 16:30 every day of the week except Saturdays, Sundays and holidays declared by the exchange in advance. The detailed schedule is as follows:

Trade reporting 07:15–07:50
Opening auction 07:50–08:00
Continuous trading 08:00–16:30
Closing auction 16:30–16:35
Order maintenance 16:35–17:00
Trade reporting only 17:00–17:15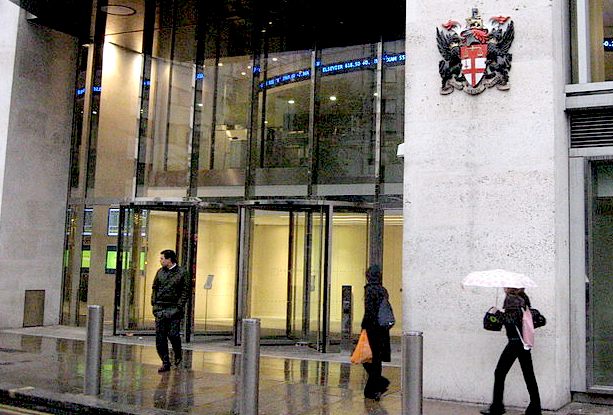 Sustainable energy policies that have force are needed to maintain stable markets. Politicians pandering to the public cry for cleaner air, are only paying lip service to such demands. When in reality, clear direction is needed if they expect industry to part with high profits from dirty coal.
THE GUARDIAN, FEBRUARY 2014 - NO RECOVERY, IT'S A BUBBLE READY TO BURST
According to the stock market, the UK economy is in a boom. Not just any old boom, but a historic one. On 28 October 2013, the FTSE 100 index hit 6,734, breaching the level achieved at the height of the economic boom before the 2008 global financial crisis (that was 6,730, recorded in October 2007).
Since then, it has had ups and downs, but on 21 February 2014 the FTSE 100 climbed to a new height of 6,838. At this rate, it may soon surpass the highest ever level reached since the index began in 1984 – that was 6,930, recorded in December 1999, during the heady days of the dotcom bubble.
The current levels of share prices are extraordinary considering the UK economy has not yet recovered the ground lost since the 2008 crash; per capita income in the UK today is still lower than it was in 2007. And let us not forget that share prices back in 2007 were themselves definitely in bubble territory of the first order.
The situation is even more worrying in the US. In March 2013, the Standard & Poor 500 stock market index reached the highest ever level, surpassing the 2007 peak (which was higher than the peak during the dotcom boom), despite the fact that the country's per capita income had not yet recovered to its 2007 level. Since then, the index has risen about 20%, although the US per capita income has not increased even by 2% during the same period. This is definitely the biggest stock market bubble in modern history.
Even more extraordinary than the inflated prices is that, unlike in the two previous share price booms, no one is offering a plausible narrative explaining why the evidently unsustainable levels of share prices are actually justified.
During the dotcom bubble, the predominant view was that the new information technology was about to completely revolutionise our economies for good. Given this, it was argued, stock markets would keep rising (possibly forever) and reach unprecedented levels. The title of the book, Dow 36,000: The New Strategy for Profiting from the Coming Rise in the Stock Market, published in the autumn of 1999 when the Dow Jones index was not even 10,000, very well sums up the spirit of the time. Similarly, in the runup to the 2008 crisis, inflated asset prices were justified in terms of the supposed progresses in financial innovation and in the techniques of economic policy.
It was argued that financial innovation – manifested in the alphabet soup of derivatives and structured financial assets, such as MBS, CDO, and CDS – had vastly improved the ability of financial markets to "price" risk correctly, eliminating the possibility of irrational bubbles. On this belief, at the height of the US housing market bubble in 2005, both Alan Greenspan (the then chairman of the Federal Reserve Board) and Ben Bernanke (the then chairman of the Council of Economic Advisers to the President and later Greenspan's successor) publicly denied the existence of a housing market bubble – perhaps except for some "froth" in a few localities, according to Greenspan.
At the same time, better economic theory – and thus better techniques of economic policy – was argued to have allowed policymakers to iron out those few wrinkles that markets themselves cannot eliminate. Robert Lucas, the leading free-market economist and winner of the 1995 Nobel prize in economics, proudly declared in 2003 that "the problem of depression prevention has been solved". In 2004, Ben Bernanke (yes, it's him again) argued that, probably thanks to better theory of monetary policy, the world had entered the era of "great moderation", in which the volatility of prices and outputs is minimised.
This time around, no one is offering a new narrative justifying the new bubbles because, well, there isn't any plausible story. Those stories that are generated to encourage the share price to climb to the next level have been decidedly unambitious in scale and ephemeral in nature: higher-than-expected growth rates or number of new jobs created; brighter-than-expected outlook in Japan, China, or wherever; the arrival of the "super-dove" Janet Yellen as the new chair of the Fed; or, indeed, anything else that may suggest the world is not going to end tomorrow.
Few stock market investors really believe in these stories. Most investors know that current levels of share prices are unsustainable; it is said that George Soros has already started betting against the US stock market. They are aware that share prices are high mainly because of the huge amount of money sloshing around thanks to quantitative easing (QE), not because of the strength of the underlying real economy. This is why they react so nervously to any slight sign that QE may be wound down on a significant scale.
However, stock market investors pretend to believe – or even have to pretend to believe – in those feeble and ephemeral stories because they need those stories to justify (to themselves and their clients) staying in the stock market, given the low returns everywhere else.
The result, unfortunately, is that stock market bubbles of historic proportion are developing in the US and the UK, the two most important stock markets in the world, threatening to create yet another financial crash. One obvious way of dealing with these bubbles is to take the excessive liquidity that is inflating them out of the system through a combination of tighter monetary policy and better financial regulation against stock market speculation (such as a ban on shorting or restrictions on high-frequency trading). Of course, the danger here is that these policies may prick the bubble and create a mess.
In the longer run, however, the best way to deal with these bubbles is to revive the real economy; after all, "bubble" is a relative concept and even a very high price can be justified if it is based on a strong economy. This will require a more sustainable increase in consumption based on rising wages rather than debts, greater productive investments that will expand the economy's ability to produce, and the introduction of financial regulation that will make banks lend more to productive enterprises than to consumers. Unfortunately, these are exactly the things that the current policymakers in the US and the UK don't want to do.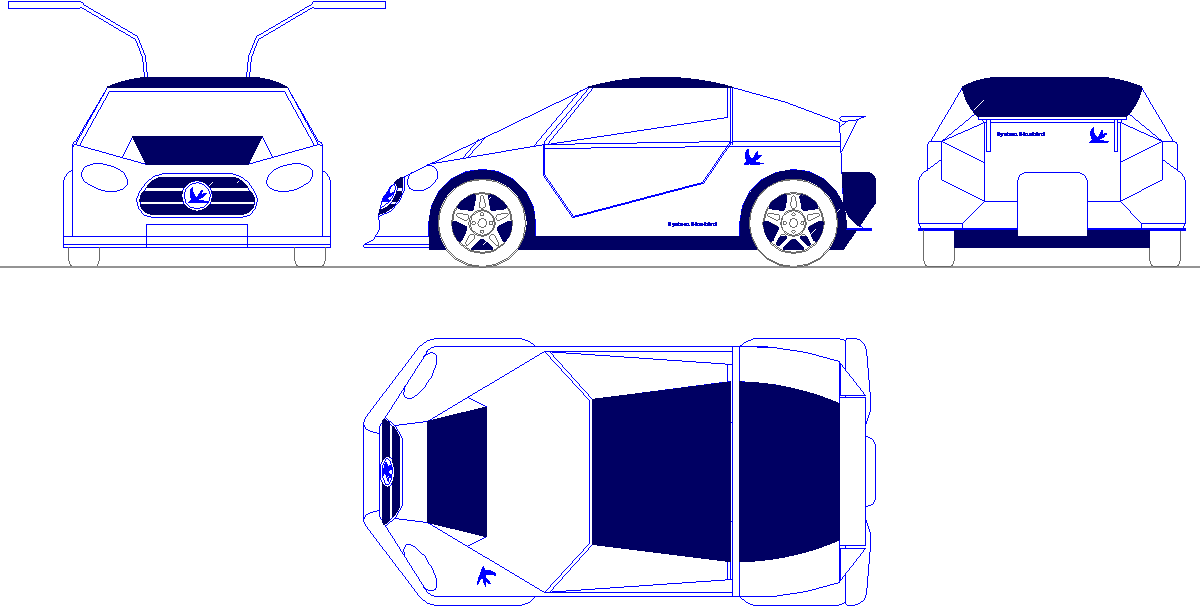 PATENT CONCEPT: It looks just like an ordinary sports car, but this city sized beauty can swap from lithium battery technology to hydrogen fuel cell technology at the flick of a switch, with no weight penalty - thanks to the Bluebird™ universal system. The Ecostar DC50 does not even need a service station to achieve this, because it has built in loaders - thus can service itself. Of course, with service stations to a BMS design, whole towns could be kept charged, instantly, on demand. No more hanging about while your EV fast charges straining local energy infrastructure.
BMS is looking for friendly investment capital to produce a working demonstrator of their service station, or sponsorship from a city council who may be looking to implement policies where businesses continue to look the other way. This is cutting edge disruptive technology, that traditional banking institutions will not lend against. Perhaps an auto manufacturer might team up with a country that is looking to go transport green - within the next 10 years. If we don't start taking this seriously, it may be too little too late.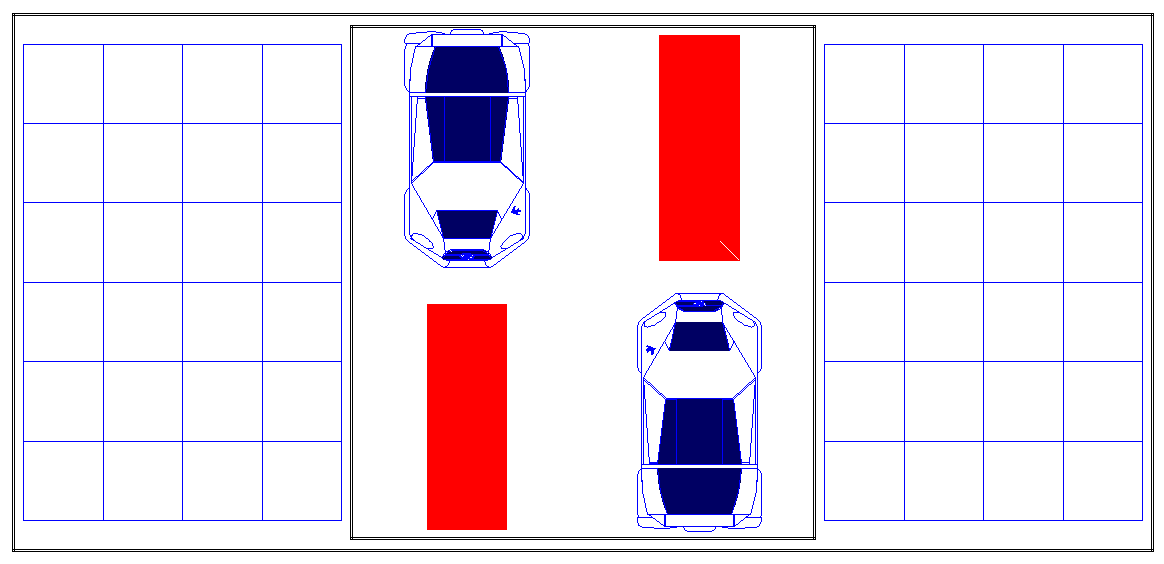 EUROSTATION CONCEPT: From the plan view of the concept Eurostation for smart cities (above), you may care to agree that the land, footprint) requirement is significantly smaller than any conventional petrol/diesel forecourt. The Ecostar DC50 (currently under construction) is shown here to scale to give you some idea of size. The DC50 is 300mm longer than a Smart car and the cartridge shown is actually more suited to the present super-minis that are so popular today. You do not need to get out of an EV being serviced, once entering the tunnel. The mechanism is automated. Solar roofs are advocated by way of harvesting a small percentage of energy from nature to further offset climate change. BMS has an in-house planning consultant with experience of awkward councils and several victories on appeal to the Secretary of State under his belt. Such an asset is considered to be invaluable as and when negotiations for planning permission are required for a prototype Euro-Station.

LSE CONTACTS
Head Office
10 Paternoster Square
London, EC4M 7LS

+44 (0) 20 7797 1000

MEDIA ENQUIRIES
London: + 44 (0) 20 7797 1222
newsroom@lseg.com

Milan: +39 02 72426 360
media.relations@borsaitaliana.it
Sri Lanka: +94 77 778 977

INVESTOR RELATIONS
+44 (0)20 7797 3322
irinfo-r@lseg.com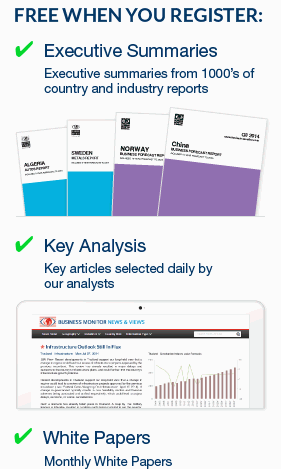 Total Analysis across Countries, Industries and Financial Markets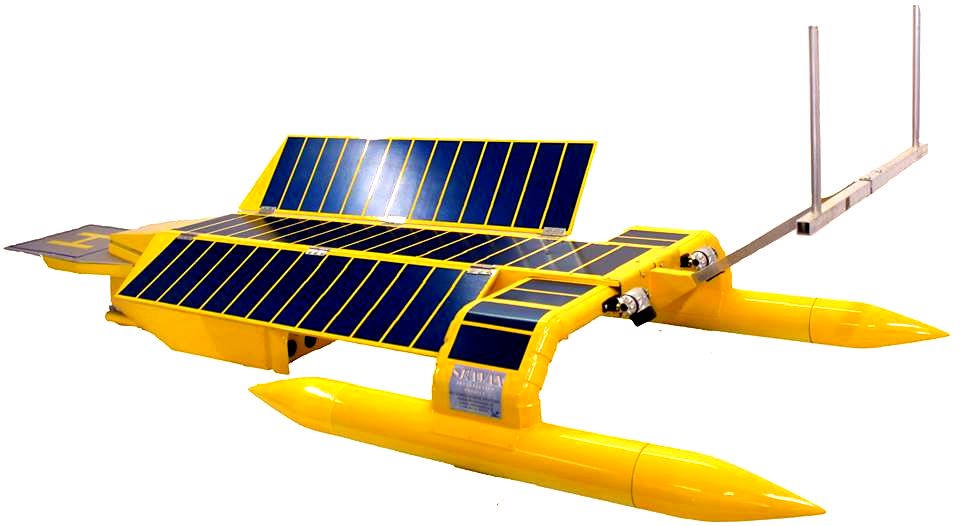 SEAVOLUTION: Is this innovation about to come of age? A Bluefish ZZC+ platform has a total energy harvesting capacity of around 176kW (235hp), giving an Energy Harvested to Displacement ratio (EH/D) of 3.52kW/ton (4.72hp/ton) for 7-10 knot cruising speeds 24/7. Larger versions of this format could be the emission free cargo ships of the future. The cost of diesel fuel to cruise a ZCC ship of the Bluefish design continuously for a year would be approximately: .29gals/hp x 117 x 24 x 365 = $297,226.80 (£183,393.99) In ten years that would be $2.97M (£1.83M). There is though no diesel cost during normal operations. Fuel for thought! The SeaVax pictured above is a variation of the Bluefish ZCC design, modified to clean oceans of plastic waste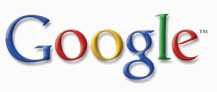 LINKS
http://www.businessmonitor.com/energyfuture
http://www.businessmonitor.com/
http://www.lseg.com/
https://twitter.com/LSEplc
https://www.facebook.com/pages/London-Stock-Exchange/106424019388969
Facebook London-Stock-Exchange
London Stock Exchange Group LSEG
london stock exchange homepage
Wikipedia London_Stock_Exchange
The Guardian February 2014 recovery-bubble-crash-uk-us-investors
Home Builder Developer Marina Petroleka on opportunities for UK architects in global construction
http://thegatewayonline.com/authors/thaddeus-best
http://uk.linkedin.com/pub/georgina-hayden/5a/355/596
http://monocle.com/radio/shows/the-briefing/284/
https://twitter.com/MarinaPetroleka
http://uk.linkedin.com/in/thaddeusbest
http://www.theguardian.com/commentisfree/2014/feb/24/recovery-bubble-crash-uk-us-investors
http://www.londonstockexchange.com/home/homepage.htm
http://www.londonstockexchange.com/
http://en.wikipedia.org/wiki/London_Stock_Exchange
http://www.reuters.com/article/2014/04/10/fitch-richard-hall-appointed-ceo-of-busi-idUSFit69684920140410
http://www.cognolink.com/about/board-detail/richard
Reuters April 10 2014 Fitch Group Richard Hall appointed CEO of Business Monitor International
Brazilian Petroleum, Gas and Biofuels Institute
International Association of Drilling Contractors
Petroleum Equipment Suppliers Association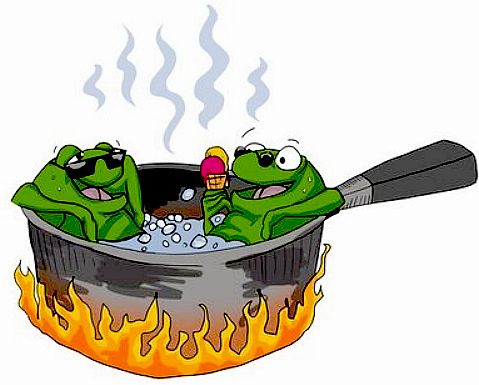 BOILING FROG SYNDROME - The boiling frog story is a widespread anecdote describing a frog slowly being boiled alive. The premise is that if a frog is placed in boiling water, it will jump out, but if it is placed in cold water that is slowly heated, it will not perceive the danger and will be cooked to death. The story is often used as a metaphor for the inability or unwillingness of people to react to significant changes that occur gradually.

The boiling frog story is generally told in a metaphorical context, with the upshot being that people should make themselves aware of gradual change lest they suffer eventual undesirable consequences. This may be in support of a slippery slope argument. It is also used in business to illustrate the idea that change needs to be gradual to be accepted. The expression "boiling frog syndrome" is sometimes used as shorthand for the metaphor.