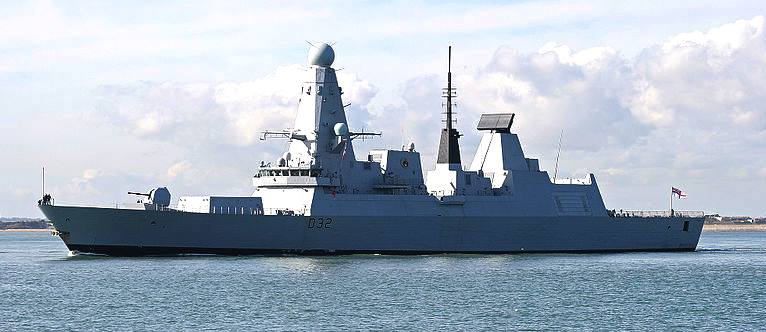 The Type 45 destroyer, also known as the D or Daring-class, is a class of guided missile destroyers built for the United Kingdom's Royal Navy. The class is primarily designed for anti-aircraft and anti-missile warfare and is built around the PAAMS (Sea Viper) air-defence system utilizing the SAMPSON AESA and the S1850M long-range radars. The first three destroyers were assembled by BAE Systems Surface Fleet Solutions from partially prefabricated "blocks" built at different shipyards, the remaining three were built by BAE Systems Surface Ships. The first ship in the Daring class, HMS Daring, was launched on 1 February 2006 and commissioned on 23 July 2009.

The Type 45 destroyers were built to replace the Type 42 destroyers that had served during the Falklands War, with the last Type 42 being decommissioned in 2013. It is suggested that, during an "intensive attack", a single Type 45 could simultaneously track, engage and destroy more targets than five Type 42 destroyers operating together. After the launch of Daring on 1 February 2006 Admiral Sir Alan West, a former First Sea Lord, stated that it would be the Royal Navy's most capable destroyer ever, as well as the world's best air-defence ship. The reduction in the number to be procured from twelve eventually down to six (in 2008) was controversial.
SPECIFICATIONS

The Type 45 destroyers are 152.4 m in length, with a beam of 21.2 m and a draught of 7.4 m. This makes them significantly larger than the Type 42 they replace, displacing approximately 8,500 tonnes compared to 5,200 tonnes of the Type 42. The Type 45 destroyers are the first British warships built to meet the Lloyd's Register's Naval Ship Rules for hull structure requiring design approval by Lloyd's Register for the principal structural arrangements of the vessel. BAE Systems is the Design Authority for the Type 45, a role traditionally held by the UK Ministry of Defence. The design of the Type 45 brings new levels of radar signature reduction to the Royal Navy. Deck equipment and life rafts are concealed behind the ship's superstructure panels, producing a very "clean" superstructure somewhat similar to the French La Fayette-class frigates. The mast is also sparingly equipped externally. Speculation by the press suggests that this design gives the ship the radar signature of a small fishing boat.

The Daring class is notable for being the first Royal Navy vessels to include gender-neutral living spaces to accommodate male and female crew members; communal shower and heads facilities have given way to individual cubicles, and six-person berths for junior ratings are far more flexible in accommodating a mixture of male and female sailors. Men and women will continue to sleep in separate spaces, in common with most other navies.


WEAPONS & COUNTERMEASURES

Anti-air warfare

The Sea Viper air-defence system:

SAMPSON active electronically scanned array multi-function air tracking radar, capable of tracking hundreds of targets (range 400 km).

S1850M 3D long-range air surveillance radar, capable of tracking up-to 1,000 targets (range 400 km).

A 48-cell A50 Sylver Vertical Launching System for a mix of up-to 48:

Aster 15 missiles (range 1.7–30 km).

Aster 30 Block 0 missiles (range 3–120 km).

The Type 45 does not have a formal theatre ballistic missile defence (TBMD) capability but its potential for such a role is being assessed. Land-based Aster 30 Block 1 missiles have intercepted short-range ballistic missiles and trials of a land-based SAMPSON modified for BMD were planned for early 2012. It is said that the first ship, HMS Daring, is engaged in ballistic defence trials with the US Missile Defence Agency (MDA) in as part of a major research and development programme.

GUNS

1× BAE Systems 4.5" Mark 8 Mod 1 naval gun. As of November 2011 the Mk8 Mod 1 is scheduled to remain in service until the 2030s, with a Mod 2 upgrade along the way to address obsolescence. The limitations of the 4.5" gun mean it is likely that the Type 45 will receive a new gun before then, the same Medium-Calibre Gun System (MCGS) that is being procured to meet the Maritime Indirect Fire System (MIFS) requirement of the new Global Combat Ship. The MCGS will almost certainly be either the Otobreda 127/64 LW or the BAE Mk45 Mod 4 5"/62; a tender for the Type 26 guns was issued in November 2012.

2× Oerlikon 30 mm guns on single DS-30B mounts.

2× Phalanx 20 mm caliber close-in weapons systems (CIWS).

2× 7.62 mm miniguns.

up to 6× General Purpose Machine Guns.


AVIATION

The flight deck of the Type 45 is large enough to accommodate aircraft up to the size of a Chinook helicopter. It has hangar space for either one AW101 Merlin or two Westland Lynx helicopters. Both types have a dipping sonar, sonobuoys and radar; the Merlin carries four anti-submarine Sting Ray torpedoes whilst the smaller Lynx HMA8 carries either two Sting Ray or four Sea Skua anti-ship missiles. From 2015 the Lynx will be replaced in RN service by the AW159 Wildcat whose weapons will include the Lightweight Multirole Missile and FASGW(H) missile.


Anti-ship, submarine and land-attack

It was announced in August 2013 that four of the six Type 45 destroyers would receive Harpoon launchers recycled from decommissioned Type 22 frigates.

The Type 45 has a bow-mounted medium-frequency Ultra/EDO MFS-7000 sonar but its main anti-submarine weapon is its helicopter(s). As of August 2013 there are no plans to fit anti-submarine torpedo tubes.

The 4.5" Mark 8 Mod 1 naval gun has an anti-ship and naval gunfire support (NGS) role.


Countermeasures

The Seagnat decoy system allows for the seduction and distraction of radar guided weapons, through active and passive means. An infra-red 'spoofing' device is planned for future retrofits.
Airborne Systems's IDS300 floating naval decoy system (corner reflectors).

Surface Ship Torpedo Defence System (SSTD) active torpedo decoy system.


Communications and other systems

Fully Integrated Communications System (FICS45) - a combined external and internal communications system supplied by Thales and SELEX Communications Ltd.

In 2012, the UAT Mod2.0 digital Radar Electronic Surveillance system was fitted to Daring and Diamond as part of a £40m contract with Thales UK that will see UAT Mod2.1 fitted to the other Type 45's.

METOC Meteorology and Oceanography: The Metoc system by BAE Systems comprises the Upper Air Sounding System using launchable radiosondes by Eurodefence Systems Ltd and Graw Radiosondes (Germany) joint venture, as well as a comprehensive weather satellite receiving system and a bathymetrics system. These sensors provide each vessel with a full environmental awareness for tasks such as radar propagation, ballistics and general self-supporting meteorological and oceanographic data production.


ADDITIONAL FEATURES

Type 45 has sufficient space to embark 60 Royal Marines and their equipment.

The type 45 destroyers are designed with the configuration and capacity to be tasked in a flagship role.


UPGRADES

There is provision for another 12 strike-length VLS tubes forward of the existing VLS. These could be Mk 41 tubes for Tomahawk land-attack cruise missiles (TLAM) and LRASM, or Sylver A70 for the MdCN derivative of Storm Shadow


DIESEL-ELECTRIC DRIVES

The Type 45 is fitted with an innovative integrated electric propulsion (IEP) system. Historically, electric-drive ships (like USS Langley) have supplied power to their electric motors using DC, and ship's electrical load, where necessary at all, was either separately supplied or was supplied as DC with a large range of acceptable voltage. Integrated electric propulsion seeks to supply all propulsion and ship's electrical load via AC at a high quality of voltage and frequency. This is achieved by computerised control, high quality transformation and electrical filtering. Two Rolls-Royce WR-21 gas turbine alternators and two Wärtsilä 12V200 diesel generators provide electrical power at 4,160 volts to a high voltage system. The high voltage supply is then used to provide power to two Converteam advanced induction motors with outputs of 20 MW (27,000 hp) each. Ship's services, including hotel load and weapons system power supplies, are supplied via transformers from the high voltage supply at 440 V and 115 V. The benefits of integrated electric propulsion are cited as:

The ability to place the electric motors closer to the propeller, thus shortening the shaftline, obviating the need for a gearbox or controllable pitch propellers, and reducing exposure to action damage.

The opportunity to place prime movers (diesel generators and gas turbine alternators) at convenient locations away from the shaftline, thus reducing the space lost to funnels, while at the same time improving access for maintenance and engine changes.

The freedom to run all propulsion and ship services from a single prime mover for much of the ship's life, thus dramatically reducing engine running hours and emissions.

Key to the efficient use of a single prime mover is the choice of a gas turbine that provides efficiency over a large load range; the WR-21 gas turbine incorporates compressor intercooling and exhaust heat recovery, making it significantly more efficient than previous marine gas turbines, especially at low and medium load.

The combination of greater efficiency and high fuel capacity give an endurance of 7,000 nautical miles (13,000 km) at 18 knots (33 km/h). High power density and the hydrodynamic efficiency of a longer hull form allow high speeds to be sustained. It has been reported that Daring reached her design speed of 29 knots (54 km/h) in 70 seconds and achieved a speed of 31.5 knots (58 km/h) in 120 seconds during sea-trials in August 2007.


DINOSAURS
Traditional manned warships are outdated combat weapons that superpowers like to parade about the ocean to demonstrate affluence, in the process polluting the planet massively. The Type 45 destroyer is no exception - where human lives will be lost in an engagement. The class of warship has its uses but compared with robot battleships, the decision to engage can be given in situations where manned craft could not be entertained. These days it only takes one torpedo, or one cruise missile to sink a large warship. The larger the conventional warship the more staggering the loss of life - and the blow to the nation concerned. It's a high price to pay for a bit of ocean swagger, however spectacular they look on open days.
LINKS & REFERENCE
http://en.wikipedia.org/wiki/USS Nimitz_class_aircraft_carrier
http://en.wikipedia.org/wiki/USS_Dwight_D._Eisenhower_%28CVN-69%29
http://en.wikipedia.org/wiki/USS_Enterprise_%28CVN-65%29
http://en.wikipedia.org/wiki/Gerald_R._Ford-class_aircraft_carrier
http://en.wikipedia.org/wiki/Chinese_aircraft_carrier_Liaoning
http://en.wikipedia.org/wiki/Russia Admiral_Kuznetsov-class_aircraft_carrier
http://en.wikipedia.org/wiki/HMS Invincible_class_aircraft_carrier
http://en.wikipedia.org/wiki/Clemenceau_class_aircraft_carrier
http://en.wikipedia.org/wiki/Spanish_aircraft_carrier_Principe_de_Asturias
http://en.wikipedia.org/wiki/Spanish_ship_Juan_Carlos_I_(L61)
http://en.wikipedia.org/wiki/Thai HTMS_Chakri_Naruebet
http://en.wikipedia.org/wiki/Italian_aircraft_carrier_Cavour_(550)
http://en.wikipedia.org/wiki/Japanese Hyuga_class_helicopter_destroyer
http://en.wikipedia.org/wiki/S Korea Dokdo-class_amphibious_assault_ship
http://en.wikipedia.org/wiki/Indian Vikrant-class_aircraft_carrier
SUBMARINE INDEX
Alvin DSV - Woods Hole Oceanographic Institution
HMS Astute 1st of Class
HMS Vanguard- Trident
INS Sindhurakshak - explosion & sinking
Lusitania - Torpedo attack
Nuclear submarines lost at sea
Predator - Covert submarine hunter/killer
Seawolf - Autonomous wolf pack deployment of Predator mini-subs
Torpedoes - UUV anti submarine weapons
U20 - Kapitan Leutnant Walther Schwieger
USS Bluefish WWI submarine
USS Bluefish - Nuclear submarine
USS Jimmy Carter - Seawolf class fast attack nuclear submarine
USS Nautilus - 1st nuclear submarine & subsea north pole passage
AIRCRAFT CARRIER INDEX
Cavour - Italy
Chakri Naruebet - Thailand
Clemenceau - France
Dokdo - Republic Korea
Gerald Ford Class - USA
Hyuga - Japan
Invincible - UK
Kuznetsov - Russia
Liaoning - China
Nimitz - USA
Principe de Asturias - Spain
Queen Elizabeth - UK
Vikrant Class - India
WARSHIPS
Bismarck - Battleship - Germany
Type 23 - Duke class frigate - UK
Type 26 - Global combat ship - UK
Type 45 - Daring class destroyer - UK
Electric prototype - USA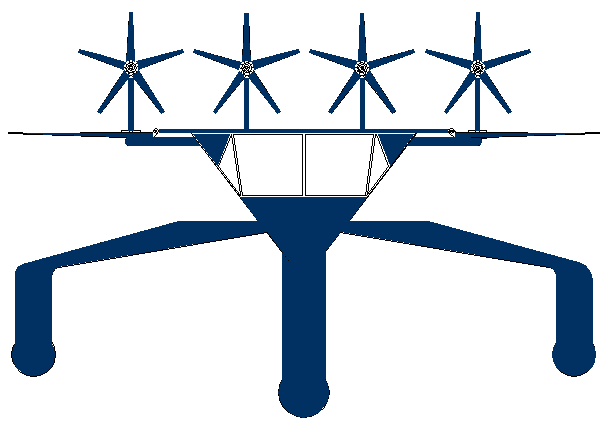 The Bluefish™ platform in a modified form is suitable for adaptation to a robotic battleship as a replacement to the Type 45 destroyers and Type 26 combat vessel. The Wolverine ZCC™ in its ultimate form may carry 4 x Tomahawks, 30 x SAMs, 2 x 12.75" and 2 x 21" torpedoes + an ROV or minisub. Not bad for a 50 ton battleship that needs no (or vastly reduced) crew and runs on clean energy from nature. A zoned network of these ships can police international waters in formation, attack and sink enemy warships and submarines and shoot down aircraft that present a potential threat to national security. The development of such ships represents an opportunity for future exports and defence energy reductions that represent a no-brainer in terms of prioroty.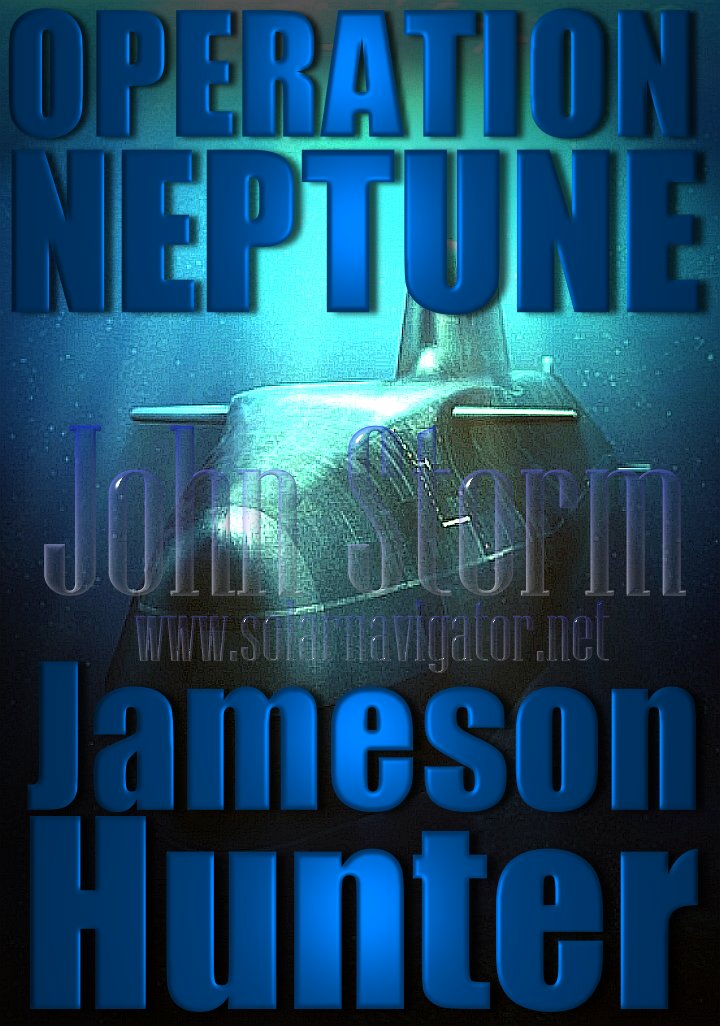 FICTION - Operation Neptune - An advanced nuclear submarine is hijacked by environmental extremists intent on stopping pollution from the burning of fossil fuels. The extremists torpedo a number of oil wells as part of a campaign to cause energy chaos, with bigger plans to come. When NATO tries to stop then, the terrorists sink the USS Jimmy Carter and HMS Queen Elizabeth. A more subtle approach is required, enter John Storm and Charley Temple. If you enjoyed Battleship, Pacific Rim, Under Siege or The Hunt for Red October, this is a must for you.