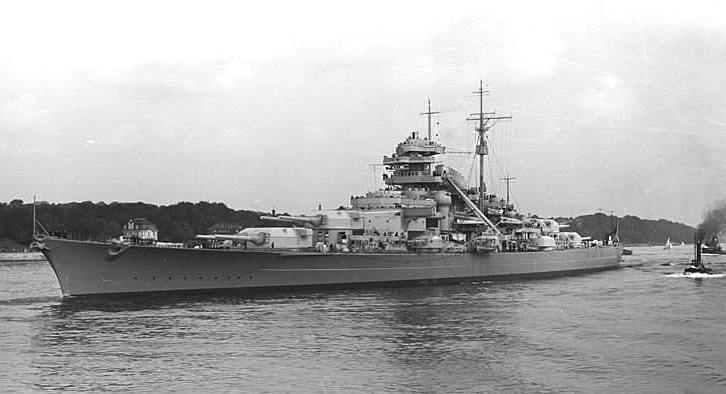 The pride of the German Navy was taken out by a number of smaller vessels, each attacking from different position until the very much larger and more powerful Bismarck was finally sunk. This is the same principle proposed in the Seawolf-pack system where a large number of small, well armed, autonomous vessels (disposable at no risk to human life) might attack aircraft carriers and submarines in advance of any major offensive, to neutralize any counter-offensive.
Bismarck was the first of two Bismarck-class battleships built for the German Kriegsmarine. Thye were named after Chancellor Otto von Bismarck, the primary force behind the unification of Germany in 1871. The ship was laid down at the Blohm & Voss shipyard in Hamburg in July 1936 and launched two and a half years later in February 1939. Work was completed in August 1940, when she was commissioned into the German fleet. Bismarck and her sister ship Tirpitz were the largest battleships ever built by Germany, and two of the largest built by any European power.

In the course of the warship's eight-month career under its sole commanding officer, Capt. Ernst Lindemann, Bismarck conducted only one offensive operation in May 1941, codenamed Rheinübung. The ship, along with the heavy cruiser Prinz Eugen, was to break into the Atlantic Ocean and raid Allied shipping from North America to Great Britain. The two ships were detected several times off Scandinavia, and British naval units were deployed to block their route. At the Battle of Denmark Strait, Bismarck engaged and destroyed the battlecruiser HMS Hood, the pride of the Royal Navy, and forced the battleship HMS Prince of Wales to retreat; Bismarck herself was hit three times and suffered an oil leak from a ruptured tank.

The destruction of Hood spurred a relentless pursuit by the Royal Navy involving dozens of warships. Two days later, while heading for the relative safety of occupied France, Bismarck was attacked by obsolete biplane Fairey Swordfish torpedo bombers from the aircraft carrier HMS Ark Royal; one scored a hit that rendered the battleship's steering gear inoperable. In her final battle the following morning, Bismarck was neutralised by a sustained bombardment from a British fleet, was scuttled by her crew, and sank with heavy loss of life. Most experts agree that the battle damage would have caused her to sink eventually. In June 1989, several years after discovering the wreck of the Titanic, Robert Ballard located the wreck, which has since been surveyed by several other expeditions.
The Bismarck is a popular model with naval war-gamers.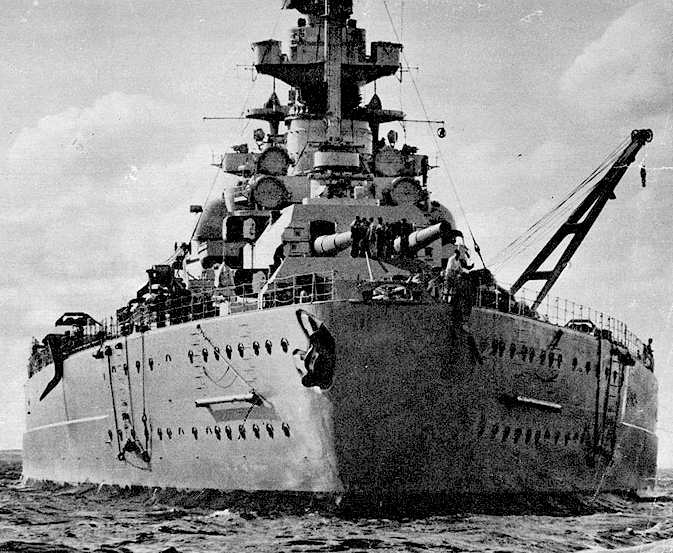 LINKS & REFERENCE
http://en.wikipedia.org/wiki/German_battleship_Bismarck
http://en.wikipedia.org/wiki/USS Nimitz_class_aircraft_carrier
http://en.wikipedia.org/wiki/USS_Dwight_D._Eisenhower_%28CVN-69%29
http://en.wikipedia.org/wiki/USS_Enterprise_%28CVN-65%29
http://en.wikipedia.org/wiki/Gerald_R._Ford-class_aircraft_carrier
http://en.wikipedia.org/wiki/Chinese_aircraft_carrier_Liaoning
http://en.wikipedia.org/wiki/Russia Admiral_Kuznetsov-class_aircraft_carrier
http://en.wikipedia.org/wiki/HMS Invincible_class_aircraft_carrier
http://en.wikipedia.org/wiki/Clemenceau_class_aircraft_carrier
http://en.wikipedia.org/wiki/Spanish_aircraft_carrier_Principe_de_Asturias
http://en.wikipedia.org/wiki/Spanish_ship_Juan_Carlos_I_(L61)
http://en.wikipedia.org/wiki/Thai HTMS_Chakri_Naruebet
http://en.wikipedia.org/wiki/Italian_aircraft_carrier_Cavour_(550)
http://en.wikipedia.org/wiki/Japanese Hyuga_class_helicopter_destroyer
http://en.wikipedia.org/wiki/S Korea Dokdo-class_amphibious_assault_ship
http://en.wikipedia.org/wiki/Indian Vikrant-class_aircraft_carrier
http://en.wikipedia.org/wiki/Dwight_D._Eisenhower

SUBMARINE INDEX
Alvin DSV - Woods Hole Oceanographic Institution
HMS Astute 1st of Class
HMS Vanguard- Trident
INS Sindhurakshak - explosion & sinking
Lusitania - Torpedo attack
Nuclear submarines lost at sea
Predator - Covert submarine hunter/killer
Seawolf - Autonomous wolf pack deployment of Predator mini-subs
Torpedoes - UUV anti submarine weapons
U20 - Kapitan Leutnant Walther Schwieger
USS Bluefish WWI submarine
USS Bluefish - Nuclear submarine
USS Jimmy Carter - Seawolf class fast attack nuclear submarine
USS Nautilus - 1st nuclear submarine & subsea north pole passage
AIRCRAFT CARRIER INDEX
Cavour - Italy
Chakri Naruebet - Thailand
Clemenceau - France
Dokdo - Republic Korea
Gerald Ford Class - USA
Hyuga - Japan
Invincible - UK
Kuznetsov - Russia
Liaoning - China
Nimitz - USA
Principe de Asturias - Spain
Queen Elizabeth - UK
Vikrant Class - India
WARSHIPS
HMS Neptune - WWII Leander class cruiser
Type 23 - Duke class frigate - UK
Type 26 - Global combat ship - UK
Type 45 - Daring class destroyer - UK
Electric prototype - USA
Zumwalt - Class destroyer - USA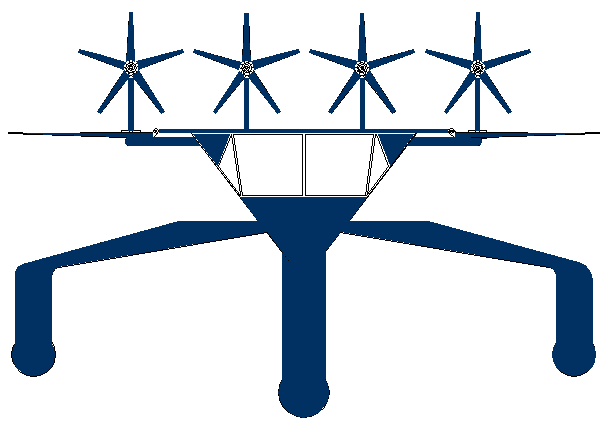 The Bluefish™ platform in a modified form is suitable for adaptation to a robotic battleship as a replacement to the Type 45 destroyers and Type 26 combat vessel. The Wolverine ZCC™ in its ultimate form may carry 4 x Tomahawks, 30 x SAMs, 2 x 12.75" and 2 x 21" torpedoes + an ROV or minisub. Not bad for a 50 ton battleship that needs no crew and runs on clean energy from nature. A zoned network of these ships can police international waters, attack and sink enemy aircraft carriers and submarines in formation and shoot down aircraft that present a potential threat to national security. The development of such ships represents an opportunity for future exports and defence energy reductions.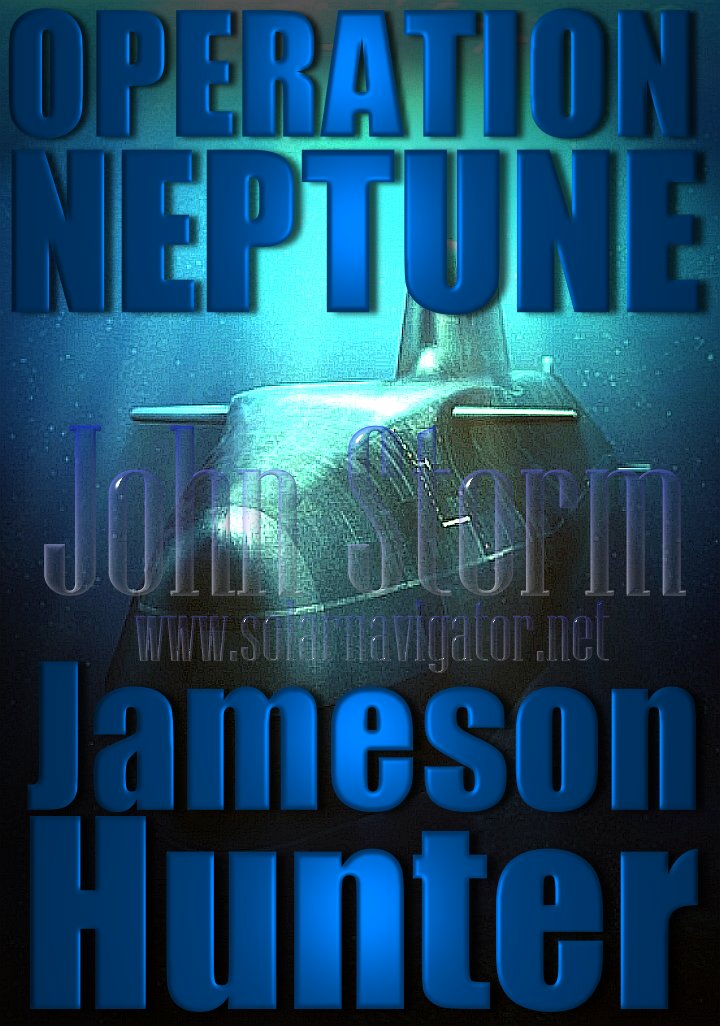 FICTION Operation Neptune - An advanced nuclear submarine is hijacked by environmental extremists intent on stopping pollution from the burning of fossil fuels. The extremists torpedo a number of oil wells as part of a campaign to cause energy chaos, with bigger plans to come. If you enjoyed Under Siege or The Hunt for Red October, this is a must for you.