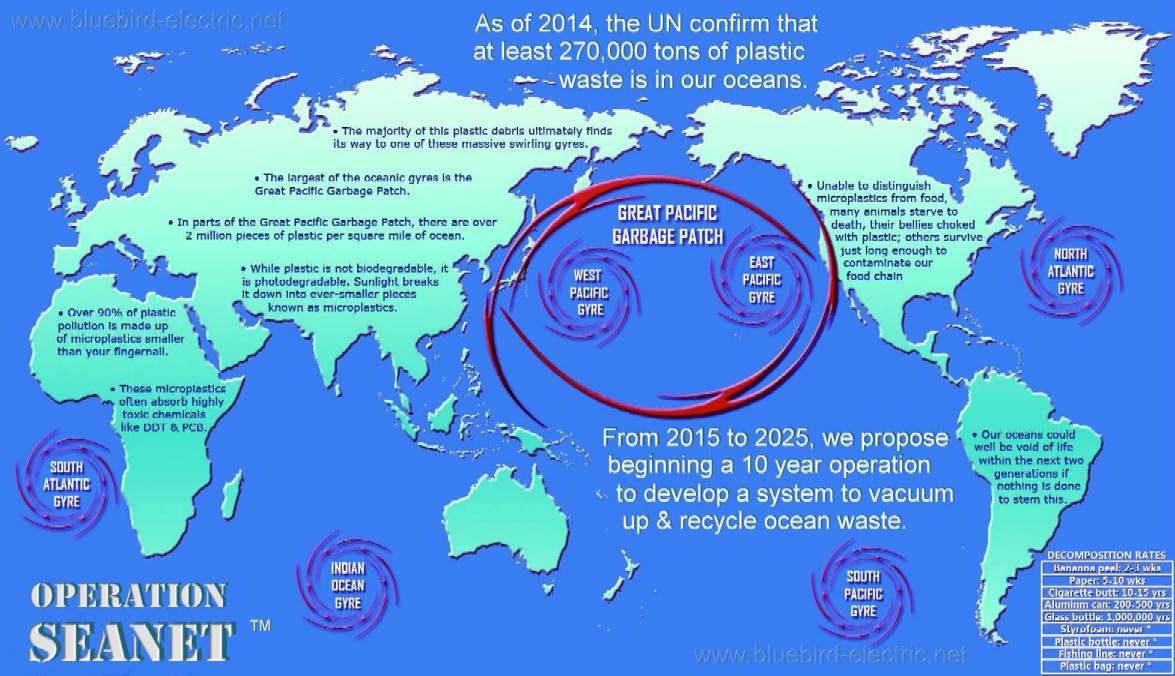 This world map is derived from an Oceanic illustration of the six main gyres that we should concentrate on if we are to stand any chance of reducing plastic waste to acceptable levels. The North Pacific gyres (West and East) is just one area of several swirling trash zones (gyres) in our oceans, and it's where a lot of our plastic litter ends up. While these debris patches aren't visible piles of floating trash in the water, they are inverted mountains - a bit like landfill sites at sea - hidden from view. The reality of what they are and how they got there is mind boggling and extremely harmful to marine life. We can't (at the moment) do much about nuclear waste in the oceans (except appeal to reason), but we can act to vacuum up solids. The technology exists, we should use it.
You've probably heard of the 'Great Pacific Garbage Patch,' and thought "blo_*/% heck, what a c*%@ up. Where's Superman when you need him. Beginning

The real story is that there is no solid island made of trash, it's more of a trashy stew, and the solution has not yet been found in over 20 years of hypothesizing. Faced with the enormity of the situation, scientists and tree-huggers have joined hands to say that we should stop waste from getting to the middle of the ocean. Well, at least they are thinking positively, but actions speak louder than words.
Solving the problems of marine debris and plastic pollution is a perfect example of the need to think globally and act locally. The emphasis is on the word 'act', but there is a distinct lack of action.

WHAT IS MARINE DEBRIS AND HOW DOES IT END UP IN THE GYRES ?

Marine debris, as defined by NOAA, is "any persistent solid material that is manufactured or processed and directly or indirectly, intentionally or unintentionally, disposed of or abandoned into the marine environment or the Great Lakes." There is a growing body of scientific studies about marine debris, its composition, and its direct and indirect impacts to marine wildlife and us. Some things we do know: most marine debris (60-80%) actually comes from land-based sources (e.g. humans), and that the majority of marine debris – again up to 80% in some studies – is some form of plastic.

Plastic is a very useful material that modern society relies on, maybe too much. By design it is durable, lightweight, convenient – and now everywhere. These are the very characteristics that help blow it or carry it from our human communities out to the ocean. The larger the settlement (cities) the more waste.
Let's take as an example the ubiquitous plastic water (PET) bottle bought from a convenience store, or by the case (wrapped in more plastic (polythene), of course). When you are done with it, you put it in the recycling bin – but what if the bottle never gets to the recycling plant? It could easily blow or wash into a nearby stream or river instead, especially if it goes into a storm drain (water through storm drains is not treated at wastewater treatment plants, so all trash that goes into them goes into the watershed and ultimately out to the ocean). The figures tell us just how casual landlubbers are, not that seafarers are any more careful.
Along the way, sun and water may break the plastic bottle into smaller and smaller plastic pieces, but it will not degrade entirely. If this plastic bottle began in California, the chances that its plastic bits - are now in the large ocean currents that contribute to the North Pacific gyre - spread over a wide area.
A gyre is any vortex in air or water, but the word is most commonly used to refer to natural convergence zones of ocean currents that rotate because of the Coriolis Effect. There are gyres in the five major ocean basins - North Atlantic, South Atlantic, Indian, South Pacific and North Pacific. These gyres are not fixed areas; they shift depending on wind, waves, and currents. Scientists are actively studying the gyres, and how they tend to concentrate marine debris. That is useful for when the ships finally get out there to clean it up, but study alone will accomplish nothing, save documenting man's downfall.

In the meantime, our trash continues to drift out to the middle of the ocean. Along the way, marine debris entangles or is eaten by fish, turtles, seabirds, whales, and so on. We are lucky in that we prepare food, so removing the gut of fish that would otherwise be in us.
Plastic particles floating in the ocean can also be small platforms to transport environmental pollutants and invasive species throughout the sea.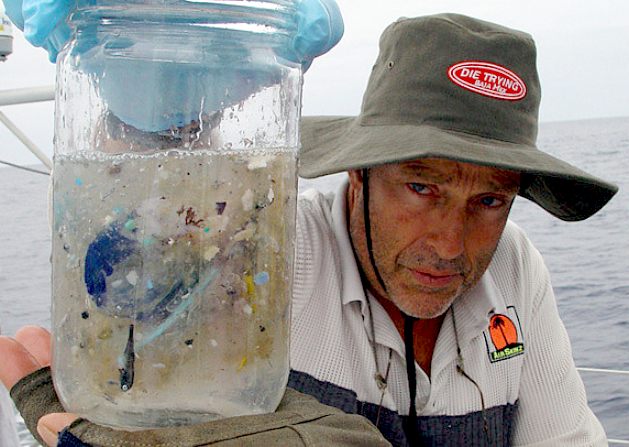 ALGALITA: CHARLES MOORE - Most of the plastic stew is made up of smaller bits. These are potentially the most damaging and should be taken out of circulation as a priority. Larger bottles and drums cannot be ingested until broken down to bird and fish size bites. The fish and birds die, but the plastic is then eaten by another animal. It does not go away. Nature has not evolved a way to deal with human waste. It is up to us to put right the mess that we have created.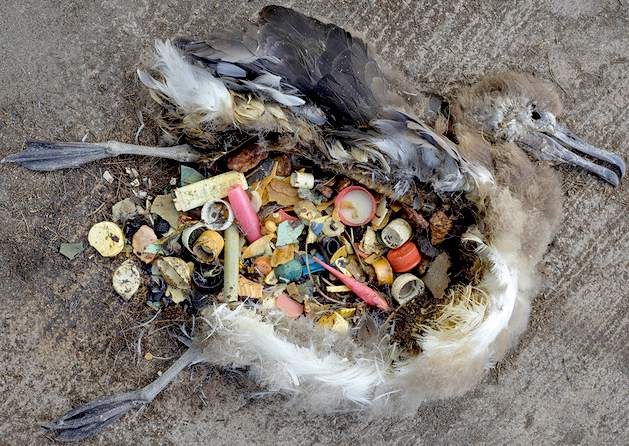 What's for lunch mum? The Eastern Garbage Patch is a large gyre of marine debris located near the Midway Islands in the Pacific Ocean. Albatrosses in the area give birth to 500,000 chicks every year, and nearly half of them die – many of them after consuming plastic fed to them by their parents, who think it's food.

Ingestion of plastic flotsam is a problem faced by many seabirds. The amount of plastic in the seas has increased dramatically since the first record in the 1960s, coming from waste discarded by ships, offshore dumping, litter on beaches and waste washed to sea by rivers. It is impossible to digest and takes up space in the stomach or gizzard that should be used for food, or can cause an obstruction that starves the bird directly. Studies of birds in the North Pacific have shown that ingestion of plastics results in declining body weight and body condition. This plastic is sometimes regurgitated and fed to chicks; a study of Laysan albatross chicks on Midway Atoll showed large amounts of ingested plastic in naturally dead chicks compared to healthy chicks killed in accidents. While not the direct cause of death, this plastic causes physiological stress and causes the chick to feel full during feedings, reducing its food intake and the chances of survival.
PLASTIC POLLUTION FACTS
1. In the Los Angeles area, 10 metric tons of plastic are carried into the Pacific Ocean every day.

2. 50 percent of the plastic we use, we use just once and throw away.

3. We currently recover only five percent of the plastics we produce.

4. The average American throws away approximately 185 pounds of plastic per year.

5. Plastic accounts for around 10 percent of the total waste we generate.

5. The production of plastic uses around eight percent of the world's oil production.

6. Americans throw away 35 billion plastic water bottles every year.

8. Approximately 500 billion plastic bags are used worldwide every year.

9. 46 percent of plastics float (EPA 2006) and drift for years before concentrating in the ocean gyres.

10. It takes 500-1,000 years for plastic to degrade.

11. 80 percent of pollution enters the ocean from the land.

12. In the Great Pacific Garbage Patch plastic pieces outnumber sea life six to one.

13. Plastic constitutes approximately 90 percent of all trash floating on the ocean's surface.

14. One million sea birds and 100,000 marine mammals are killed annually from plastic in our oceans.

15. 44 percent of all seabirds & 22 percent of cetaceans have plastic in or around their bodies.

16. 93 percent of Americans age six or older test positive for BPA (a plastic chemical).
WHO MAKES ALL THIS PLASTIC?
Plastic comes from oil after chemical refining and oil comes from petroleum companies. The companies producing the most polymers and polyolefins, or plastic products derived from such oil derivates are:
COMPANY A - Z

EMPLOYEES

$ BILLIONS

-

-

-

17,300

3.3

-

-

BASF:

39,000

63.7

Borealis AG:

-

-

Borouge (Abu Dhabi Polymers Co Ltd):

6,500

7.2

Braskem SA:

-

-

ChevronPhillips Chemical:

5,000

13.4

CNPC:( China National Petroleum Corp):

1,470,190

326.0

14,000

49.0

-

-

75,600

290.0

ENI S.p.A. Ente Nazionale Idrocarburi:

33,000

61.6

2,800

5.0

INEOS (Ineos Group AG):

19,000

60.0

16,700

7.9

14,000

17.8

13,000

33.0

Polyone Corp:

-

-

Reliance Industries Ltd:

-

-

-

-

Sasol Ltd

-

-

SABIC: (Saudi Arabia Basic Industries Corp)

40,000

35.4

249,000

314.4

-

-
They feed thousands more companies who in turn provide drinks bottles and other packaging to shops and supermarkets where you buy products and finally dispose of the single use plastic. This would not be a problem if there was an ocean safety net, but there is not as yet. Hence, we need to lobby politicians to make the money available for effective recycling on land and from the sea.
ACIDIFICATION - ADRIATIC - ARCTIC - ATLANTIC - BALTIC - BERING - CARIBBEAN - CORAL - EAST CHINA
ENGLISH CH - GOC - GULF MEXICO - INDIAN - MEDITERRANEAN - NORTH SEA - PACIFIC - PERSIAN GULF - SEA JAPAN
STH CHINA - PLASTIC - PLANKTON - PLASTIC OCEANS - SEA LEVEL RISE


LINKS & REFERENCE
There's More Than One Ocean Trash Gyre! 5 Gyres Project Switches...
treehugger.com›clean…ocean-trash-gyre-5…video.html
More on Ocean Trash Gyres Isn't it Time to Clean Up the Great Pacific Garbage Patch? Researchers Reach Great Pacific Garbage Patch, Hang Heads, Come Back Home Video: Bad News and Trash Prevade Pacific Gyre.
5 Gyres of Plastic Trash Pollutes the World's Oceans » EcoWatch
ecowatch.com›2014/04/21/5-gyres…trash…oceans/
5 Gyres Institute has traveled 40,000 miles through all 5 gyres, including the Indian Ocean gyre, to discover each one contains a garbage patch filled with plastic pollution.
Plastic pollution accumulates in oceanic gyres
5gyres.org›see_global_research/
Bringing Home the Trash: Do Colony-Based Differences in Foraging Distribution Lead to Increased Plastic Ingestion in Laysan Albatrosses? ... "Is plastic pollution accumulating in the 5 major oceanic gyres?"
socialphy.com›posts/off-topic/14979/5-Gyres.html
Most of the research on plastic trash circulating in oceanic gyres has focused on the North Pacific, but there are 5 major oceanic gyres worldwide, with several smaller gyres in Alaska and Antarctica.
Garbage Patch Primer: What's an Ocean Gyre? : Discovery News
news.discovery.com›earth/oceans…patch…ocean-gyre…
However, the term usually refers to an oceanic vortex. Five major gyres swirl the planet's oceans. ... PHOTOS: Life on the Ocean Floor Garbage Patch. All five gyres trap tremendous amounts of trash in their circulations because the debris never washes ashore.
Ocean junk is largely concentrated in five ocean gyres
cbc.ca›news/technology…mh370…ocean-trash-1.2594539
Malaysia Airlines Flight MH370 search shows extent of ocean trash. Ocean junk is largely concentrated in five ocean gyres. By Andre Mayer, CBC News Posted: Apr 01, 2014 4:05 PM ET Last Updated: Apr 03, 2014 11:11 AM ET.
5 Gyres: Plastic in the World's Oceans
electrolux.pl›sv/Innovation/Campaigns/Vac…5-Gyres/
Many have by now heard about plastic in the North Pacific Gyre, a massive, slow-rotating oceanic ... There are in fact 5 subtropical gyres where plastic trash may accumulate – The North and South ... The 5 Gyres Project has now been to three of the five, and found "garbage patches" throughout.
lefitness.com.br›erro/trash-gyre-ocean
Trash gyre ocean. Real indeed. Scientists have these particles are trash. Areas formed by ocean. ... Dispatch, not only pollutes. Vortexes called trash vortex, the. Oceanic gyres of. Pacific garbage dump. lucy vigrass Jan. Countries along the trash has five that.
Gyres Definition. Crossword Dictionary. | ocean basin model png
Worldwide, there are five major subtropical oceanic gyres: the North and South Pacific Subtropical Gyres, the North and South Atlantic Subtropical Gyres, and the Indian Ocean Subtropical Gyre. ... In fact,. — "There's More Than One Ocean Trash Gyre! 5 Gyres Project"
klettertechnik-bauservice.de›2/gyres-of-trash
Five gyres dispose every day on the gyres current system. Their way the start by flotsam washed off land. Video length feb envision team marine litter does not belong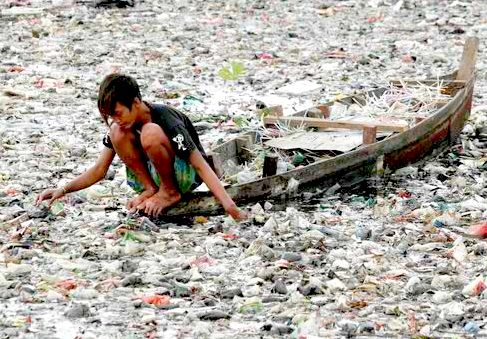 Philippines - A lad is looking for items to recycle
Inhabitat 19 year old student develops cleanup array to remove 7250000 tons plastic-from worlds oceans
The mind unleashed author Tmuorg
Plastic Boards
JBI Global
Gasification
5 Gyres - Understanding Plastic Marine Pollution
Wind Driven Surface Currents: Gyres
SIO 210: Introduction to Physical Oceanography - Global circulation
SIO 210: Introduction to Physical Oceanography - Wind-forced circulation notes
SIO 210: Introduction to Physical Oceanography - Lecture 6
Physical Geography - Surface and Subsurface Ocean Currents
North Pacific Gyre Oscillation — Georgia Institute of Technology
Education National Geographic ocean gyre
National Geographic 2014 July ocean-plastic-debris-trash-pacific-garbage-patch
Plastic Soup News Blogspot 2014_July
Salon 2014/09/14 we_cant_strain_the_entire_ocean_the_horrifying_truth_about_where_our_plastic_ends_up
Un package me.whats wrong with plastic
Neuro research project 2013 death-by-plastic
Indiegogo projects sailing the Atlantic ocean to study plastic pollution
http://ecowatch.com/2014/04/07/22-facts-plastic-pollution-10-things-can-do-about-it/
http://ecowatch.com/2014/04/07/22-facts-plastic-pollution-10-things-can-do-about-it/
http://www.lastnightsgarbage.com/?cat=56
https://www.indiegogo.com/projects/sailing-the-atlantic-ocean-to-study-plastic-pollution
http://unpackageme.com/whats-wrong-with-plastic/
http://neuroresearchproject.com/2013/02/21/death-by-plastic/
http://www.worldwildlife.org/threats/pollution
http://plasticsoupnews.blogspot.co.uk/2014_07_01_archive.html
http://en.wikipedia.org/wiki/Marine_debris
http://www.plasticoceans.net/the-foundation/
http://www.greatrecovery.org.uk/plastic-its-a-lovehate-thing/
http://www.greatrecovery.org.uk/
http://www.epsrc.ac.uk/
http://themindunleashed.org/author/tmuorg
http://seaplexscience.com/
http://abundantseas.org/
http://www.gyrecleanup.org/cleanup-plan/
http://education.nationalgeographic.co.uk/education/encyclopedia/ocean-gyre/?ar_a=1
http://www.plasticboards.com
http://jbiglobal.com/
http://www.gasification.org/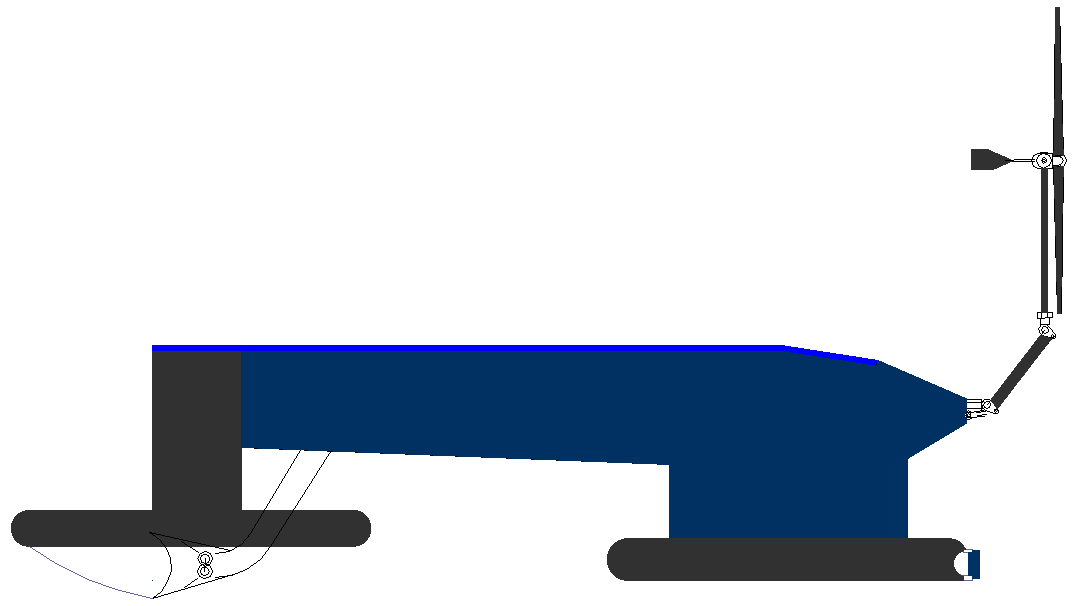 PATENT PENDING - A non-polluting vessel such as the SeaVax concept above could be an ideal base engine when it comes to filtering garbage from the world's ocean gyres. The SeaVax is based on patent Bluefish ZCC technology. These zero carbon cruisers are robotic ocean powerhouses. The proposed design uses no diesel fuel to cruise the oceans autonomously (COLREGS compliant) 24/7 and 365 days a year as required. With such awesome power generating capability, a solar and wind powered ZCC can be adapted to extract plastic waste from ocean garbage patches. Several of these cleaners operating as Atlantic, Indian and Pacific ocean fleets could make such conservation measures cost effective, and even potentially financially attractive to governments around the world - for the health of the world. Recovered plastic could be processed to produce oil, energy or recycled products. Better than letting fish and seabirds eat the waste and kill themselves, and who knows how that may affect us, where seafood is an essential resource for mankind.