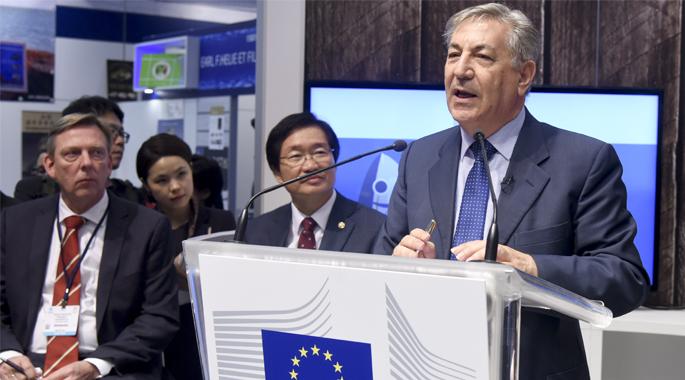 APRIL 21 2014 - The Brussels Seafood Expo Global hosted a debate entitled "EU Markets Driving Good Governance in Fisheries". The talk, led by European Commissioner for Environment, Maritime Affairs and Fisheries Karmenu Vella, addressed the issue of illegal fishing and the steps taken by the EU to fight it. Guus Pastoor, President of the European Fish Processors Association, spoke about labeling in relation to illegal fishing. Other speakers included Korean Vice-Minister for Agriculture, Food and Rural Affairs Kim Young-Suk as well as top representatives of NGOs and of the British Retail Consortium.
The EU is the largest seafood importer in the world by value, importing 24% of the global total, and as such wields considerable power to change behaviors and promote good governance through international trade incentives. Prior to the Regulation that came into force in 2010, an estimated €1.1 billion worth of illegally caught fish may have been imported into the EU.
The University of British Columbia estimates the global losses due to illegal fishing at $10-23 billion a year, or up to 26 million tonnes of fish – i.e. at least 15% of the world's catches. Aside from the financial implications, illegal fishing depletes fish stocks and damages ocean ecosystems. The vessels implicated in these activities seem to be also linked to other forms of organised crime; human rights violations are not uncommon aboard them.
Karmenu Vella was born on 19 June 1950, in Zurrieq and is the eldest of three children. He is a Maltese politician and one of the longest serving Maltese Parliamentarians with the Malta Labour Party. Karmenu attended the Lyceum Secondary School, continuing his education at the University of Malta's Junior College untill 1968. He attended the Royal University of Malta where he gained a Bachelor of Arts in Architectural Studies in 1970, and then graduated as an Architect and Civil Engineer in 1973. Between 1998 and 2000 he studied at Sheffield Hallam University where he was awarded a Master of Science degree in Tourism.
LABOUR PARTY

Karmenu Vella has had a long and distinguished service in the Labour Party (Malta). He started with the Labour Party in 1968 as a member of the National Executive Committee of the Labour Youth Movement and later a member of the International Union of Socialist Youth (IUSY). More recently, apart from being a member on the Labour Party's National Executive, Karmenu Vella held the post of Member and Group Co-ordinator for the Labour Party Parliamentary Group. In 2011 he was in charge of the electoral programme for the Maltese Labour Party for the 2013 general elections.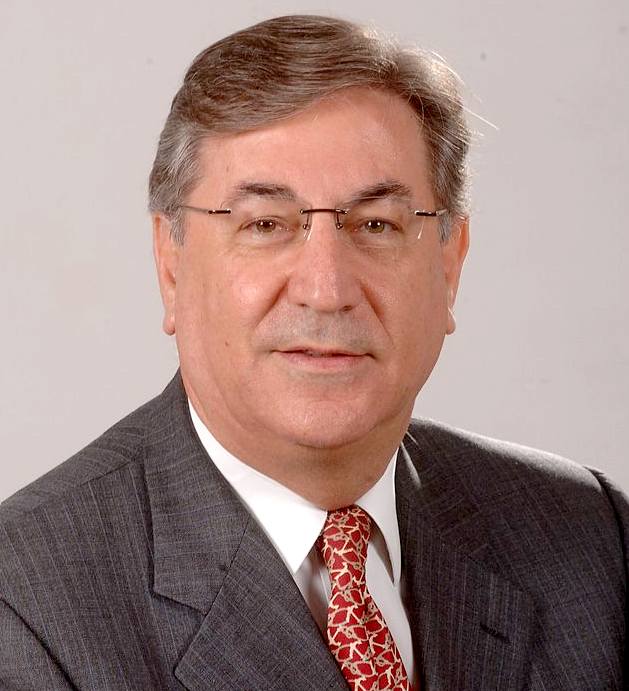 PARLIAMENT & GOVERNMENT

In 1968, at the age of 18, he was elected as the youngest member of the Zurrieq Civic Council until 1970. In 1976 he contested the general elections for the first time and was elected as the youngest Member of Parliament and since then he has continued serving as a Maltese Parliamentarian for thirty eight uninterrupted years as a Labour Member of Parliament. During his Parliamentary term in government, Vella has been nominated Minister for four times during the Labour Party Government. He was Minister for Public Works between 1981 and 1984, Minister for Industry from 1984 till 1987, Minister for Tourism between 1996 and 1998 and was again appointed as Tourism Minister in March 2013 until his nomination as EU Commissioner Designate in 2014. During his Parliamentary term in opposition, he served both as Shadow Minister for Tourism as well as Shadow Minister for Finance.
Tightening up the policing of the oceans will not stop the current trend of fish stock decline, neither will hunting down fishing pirates halt global warming. So, enjoy your fish and chips while you can - and while savoring one of your Friday night favorites, remember that at the moment by paying for fish caught by bottom trawlers, you are helping to destroy the marine environment. Why not ask your chippie how his suppliers catch their fish? While you are at it, why not ask your supermarket how their fish is caught!
Tons of plastic floating in our oceans is a serious problem we face on this globe, considered to be one of most serious threats to our oceans. 90% of all trash floating on the ocean's surface is in the form of plastic materials, with 46,000 pieces of plastic per square mile. Plastic does not biodegrade, it photo-degrades with sunlight, breaking down into smaller and smaller pieces. These plastic pieces are eaten by marine life and eventually works it way up the food chain - as per the diagram below.
TIMES OF MALTA, OCTOBER 2014
European Parliament sources told the Times of Malta newspaper that in their initial reaction, MEPs were generally satisfied with Mr Vella's performance, even though he exhibited weaknesses on the environment. The commissioner-designate was deemed to have been well prepared on fisheries and assertive when answering questions on hunting.

In fact, the most favourable reviews in the letter came from coordinators within the fisheries committee, the vast majority of whom lauded his performance.

"Mr Vella is a qualified candidate with the independence, professional aptitude and European commitment necessary to perform his duties," they remarked.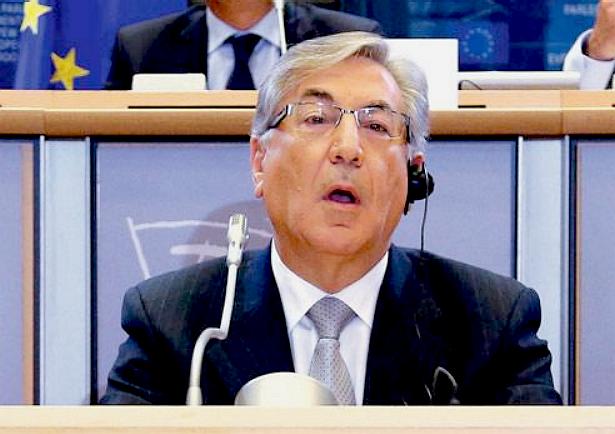 On this evidence coordinators expressed their confidence that the commissioner-designate was capable of mastering his portfolio and cooperating with EP committees.

As for Mr Vella's adequacy to head the environment portfolio, coordinators were of the opinion that he had the necessary professional and political experience to master the challenges of such a position.

"In spite of some lack of details in his replies, Mr Vella demonstrated that he had a sufficient grasp of the main issues inherent in the portfolio," the coordinators noted.

The MEPs also remarked that the commissioner-designate had shown the intention and need to familiarise himself more with subjects falling within his remit, as well as a positive attitude towards the environmental agenda.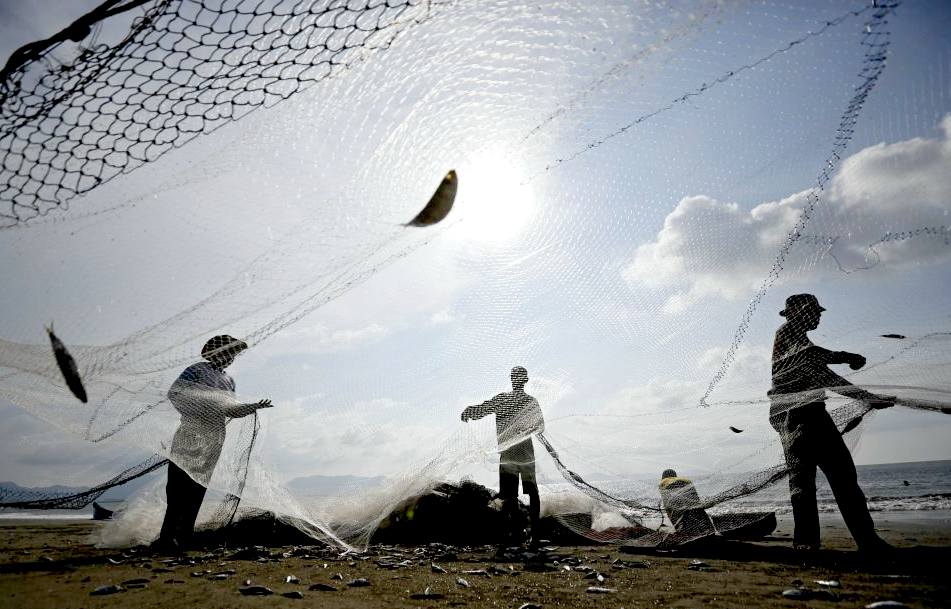 Fishing is an essential activity for sustainable food supply. Over-fishing costs the global economy around $50 billion dollars a year.
EU CONTACTS
European Commission
Rue de la Loi / Wetstraat 200
1049 Brussels, Belgium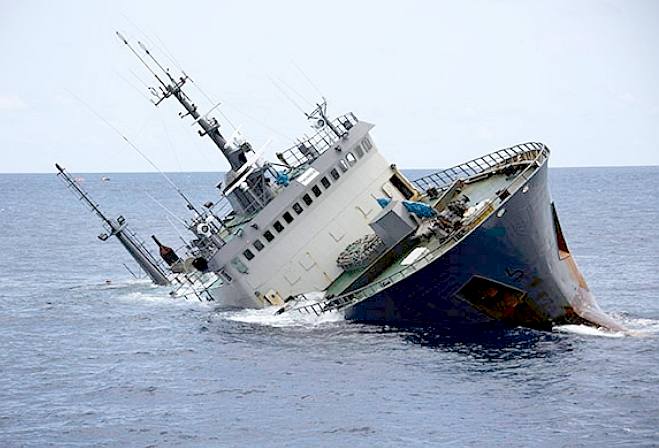 When a pirate fishing vessel sinks with its cargo intact, not only is the ship lost, but also the food onboard that is needed to feed the world.
LINKS & REFERENCE
Times of Malta 2014 Political-groups-say-Vella-left-positive-impression
EC Europa commission 2014 Karmenu vella
EC Europa EU maritime affairs fisheries policy force behind good ocean governance
The Terramar project warming-seas-may-take-british-fish-and-chips-off-the-menu
The Jakarta Globe warming-seas-may-spell-end-britains-fish-chips
Time environment-prince-charles-oceans
National Geographic Prince Charles oceans trash plastic britain
Wikipedia Global_Ocean_Commission
ITV 2015-03-18 prince-charles-makes-impassioned-plea-for-oceans-clean-up
The-terramar-project-become-a-citizen-and-protector-of-the-high-seas
National Geographic news 2014 June Global-ocean-commission-report-high-seas-fishing-environment
The terramar project daily catch become a citizen and protector of the high seas
Wikipedia European_Commissioner_for_Maritime_Affairs_and_Fisheries
https://www.facebook.com/CommissionerVella
http://www.parlament.mt/vella-karmenu
http://en.wikipedia.org/wiki/Karmenu_Vella
http://ec.europa.eu/commission/2014-2019/vella_en
http://ec.europa.eu/dgs/maritimeaffairs_fisheries/magazine/en/policy/force-behind-good-ocean-governance
http://www.reuters.com/article/2013/02/11/us-oceans-idUSBRE91A00C20130211
http://en.wikipedia.org/wiki/European_Commissioner_for_Maritime_Affairs_and_Fisheries
http://www.globaloceancommission.org/
http://en.wikipedia.org/wiki/Global_Ocean_Commission
http://theterramarproject.org/thedailycatch/warming-seas-may-take-british-fish-and-chips-off-the-menu/
http://thejakartaglobe.beritasatu.com/business/warming-seas-may-spell-end-britains-fish-chips/
ACID OCEANS - ARCTIC - ATLANTIC - BALTIC - BERING - CARIBBEAN - CORAL - EAST CHINA - ENGLISH CH
GULF MEXICO - GOC - INDIAN - MEDITERRANEAN - NORTH SEA - PACIFIC - PERSIAN GULF - SEA JAPAN - STH CHINA
PLANKTON - PLASTIC - PLASTIC OCEANS - UNCLOS - WOC - WWF