Coniston Water in Cumbria, England is the third largest lake in the English Lake District. It is five miles (8 km) long, half a mile (800 m) wide, has a maximum depth of 184 feet (56 m), and covers an area of 1.89 square miles (4.9 km2). The lake has an elevation of 143 feet (44 m) above sea level. It drains to the sea via the River Crake.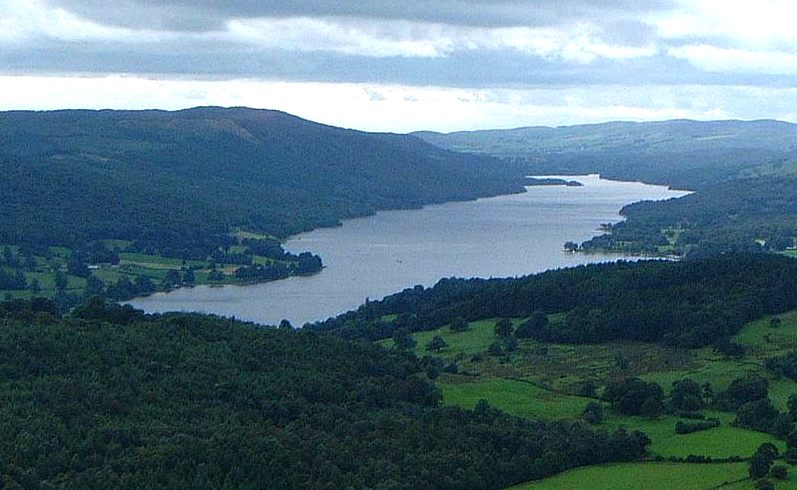 GEOGRAPHY

Coniston Water is situated within the boundaries of the historic county of Lancashire. Today Coniston Water forms part of the administrative county of Cumbria.

Coniston Water is an example of a ribbon lake formed by glaciation. The lake sits in a deep U-shaped glaciated valley scoured by a glacier in the surrounding volcanic and limestone rocks during the last ice age.

To the north-west of the lake rises the Old Man of Coniston, the highest fell in the Coniston Fells group.

DONALD CAMPBELL and BLUEBIRD K7

In the 20th century Coniston Water was the scene of many attempts to break the world water speed record. On August 19, 1939 Sir Malcolm Campbell set the record at 141.74 miles per hour (228.108 km/h) in Bluebird K4. Between 1956 and 1959 Sir Malcolm's son Donald Campbell set four successive records on the lake in Bluebird K7, a hydroplane.

In 1966 Donald Campbell decided that he needed to exceed 300 miles per hour (483 km/h) in order to retain the record. On January 4, 1967 he achieved a top speed of over 320 miles per hour (515 km/h) in Bluebird K7 on the return leg of a record-breaking attempt. He then lost control of Bluebird, which somersaulted and crashed, sinking rapidly. Campbell was killed instantly on impact. The attempt could not be counted as a record-breaking run because the second leg was not completed. The remains of Bluebird were recovered from the water in 2001 and Campbell's body was recovered later in the same year.
The wreckage of Campbell's craft was recovered by the Bluebird Project between October 2000, when the first sections were raised, and May 2001, when Campbell's body was recovered. The largest section, representing approximately two-thirds of the main hull, had been salvaged on 8 March 2001. A diving team led by Bill Smith was responsible for finding the wreckage. The K7 is the most reproduced water speed record boat to date, with the UK K777 and Barmera, Australian projects being the latest - and let us not forget the replica at Filching Manor Motor Museum at Polegate, Sussex.
The K7 on its final run 4 January 1967
Campbell's last words on his final run were, via radio intercom:

" Pitching a bit down here...Probably from my own wash...Straightening up now on track...Rather closer to Peel Island...Tramping like mad...and er... Full power...Tramping like hell here... I can't see much... and the water's very bad indeed...I can't get over the top... I'm getting a lot of bloody row in here... I can't see anything... I've got the bows out... I'm going!....ugh "

HISTORY

Remains of agricultural settlements from the Bronze Age have been found near the shores of Coniston Water. The Romans mined copper from the fells above the lake, and a potash kiln and two iron bloomeries show that industrial activity continued in medieval times. In the 13th and 14th centuries, Coniston Water was an important source of fish for the monks of Furness Abbey who owned the lake and much of the surrounding land. Copper mining continued in the area until the 19th century.

The lake was formerly known as "Thurston Water", a name derived from the Old Norse personal name 'Thursteinn' + Old English 'waeter'. This name was used as an alternative to Coniston Water until the late 18th century.

The Victorian artist and philosopher John Ruskin owned Brantwood House on the eastern shore of the lake, and lived in it from 1872 until his death in 1900. Ruskin is buried in the churchyard in the village of Coniston, at the northern end of the lake.

Arthur Ransome set his children's novel Swallows and Amazons and some of its sequels on a fictional lake, but drew much of his inspiration from Coniston Water. In turn, Dame Ellen became inspired by this book and became a world class champion sailer. Some of Coniston Water's islands and other local landmarks can be identified in the novel. In particular, Peel Island is the Wild Cat Island of the book including the secret harbour.

Historically, Coniston was part of Lancashire (North of the Sands), until Local Government reorganisation in 1974 when Cumbria was created.


BOATING

At much slower speeds, the lake is ideal for kayaking and canoeing and there are a number of good sites for launching and recovery. It is paddled as the second leg of the Three Lakes Challenge. The steam yacht Gondola tours the lake in the summer months, along with two smaller motorised launches.

Boats can be hired from the lakeside near the steam yacht, with various sizes of boat for hire, from small canoes and kayaks to large personal craft. Along with Ullswater and Derwentwater, Coniston Water has a mandatory waterspeed limit of 10 mph, this is suspended temporarily for boats attempting new world waterspeed records during Records Week; usually the first week in November.

BLUE MURDER

In recent times, Coniston Water has become known for a controversial murder case. Mrs Carol Park was dubbed the "Lady in the Lake" after the Raymond Chandler novel of the same name.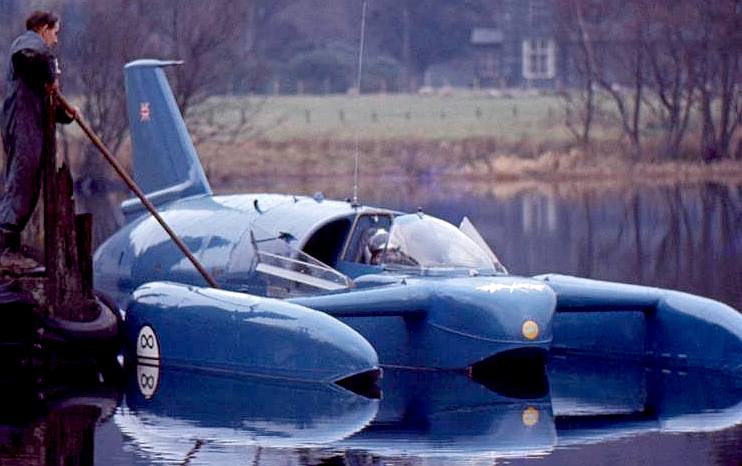 Donald Campbell's K7 world water speed record boat: "the blue lobster"
CONTACTS

Lake District National Park Authority
Murley Moss
Oxenholme Road
Kendal LA9 7RL
Tel: 01539 724555
Fax: 01539 740822
Minicom: 01539 792690
email: hq@lakedistrict.gov.uk

Office opening hours: Monday to Thursday 9am - 5pm and Friday 9am - 4.45pm.


Blackwell, The Arts & Crafts House
Bowness-on-Windermere
Cumbria
LA23 3JT

Tel 015394 46139
Fax 015394 88486
email info@blackwell.org.uk

Abbot Hall Art Gallery & Museum of Lakeland Life & Industry
Kendal
Cumbria
LA9 5AL

Tel 01539 722464
Fax 01539 722494
email info@abbothall.org.uk

Windermere Steamboat Museum
Rayrigg Road
Windermere
Cumbria
LA23 1BN

Tel 015394 45565
Fax 015394 88486
email info@steamboats.org.uk

Lakeland Arts is a company limited by guarantee which is registered in England and Wales with company number 8162578. Our registered office is at Abbot Hall, Kendal, Cumbria, LA9 5AL. Lakeland Arts is a registered charity, registration number 1153001.

South Lakeland District Council

Tel: 0845 050 4434
info@southlakeland.gov.uk
South Lakeland House
Lowther Street
Kendal
Cumbria LA9 4DQ

Ulverston Local Link

Tel: 0845 050 4434
info@southlakeland.gov.uk
Town Hall, Ulverston
Cumbria
LA12 7AR


LINKS
http://en.wikipedia.org/wiki/Coniston_Water
http://www.visitcumbria.com/sl/lakeland-motor-museum/
http://www.lakelandmuseum.org.uk/
http://en.wikipedia.org/wiki/Lakeland_Motor_Museum
Coniston-power-boat-records-week-gets-underway-k777-is-launched
Bluebird-lookalike-takes-a-trip-on-coniston-water
Curse-Bluebird-Replica-Campbells-speedboat-sinks-Coniston
http://www.cumbriacrack.com/2011/10/31/coniston-power-boat-records-week-gets-underway-k777-is-launched/
http://www.nwemail.co.uk/news/bluebird-lookalike-takes-a-trip-on-coniston-water-1.893900
http://www.boatdesign.net/forums/boat-design/k777-bluebird-40452.html
http://www.dailymail.co.uk/news/article-2057326/Curse-Bluebird-Replica-Campbells-speedboat-sinks-Coniston.html
http://www.k777club.com/
http://www.rcgroups.com/forums/showthread.php?t=1959632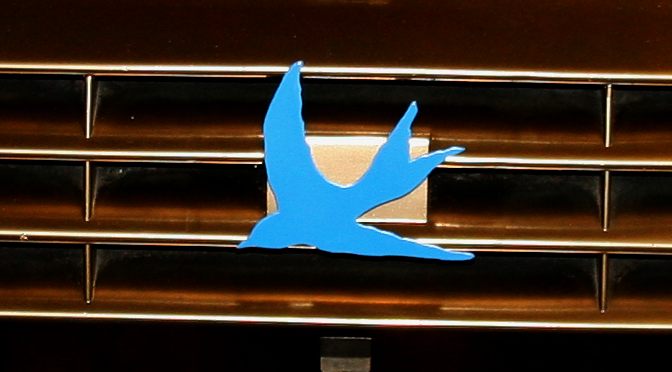 Bluebird lives on: The first road car to use our blue bird trademark is an electrically powered long distance runner that uses cartridges to recharge instantly (in under a minute). This is achieved with built in Bluebird™ power loaders, enabling the car to recharge at any road stop where a cartridge is waiting to be picked up. The first event where this will be tested is the UK Cannonball Jogle ZEV Run, a road trip of close on 900 miles from John o'Groats to Lands End.