TSB 1st CALL - VESSEL EFFICIENCY - FEEDBACK
Projects developing innovative ways to reduce fuel usage in ships and submarines are to benefit from £7 million of funding. The call, which was co-funded by the UK's innovation agency – the Technology Strategy Board – and the Ministry of Defence's (MOD) Defence Science and Technology Laboratory (Dstl), was the first, joint collaborative
research and development (CR&D) competition aimed specifically at the marine sector.

Entitled 'Vessel Efficiency: Piloting UK Marine and Maritime Innovation' the call focussed on ways to reduce fuel usage in marine vessels – a priority for both the civil and defence maritime industry.

The call received an extremely positive response and following a rigorous selection process 10 proposals were awarded funding. Examples of funded proposals included a project to design, manufacture and test a prefabricated accommodation module, typical of cabins currently installed on cruise liners that could significantly reduce weight in the vessel and thereby lower fuel usage. Another successful application will look into using glycerol as an alternative to marine diesel.

Glycerol, which is non-toxic and non-volatile, is a by-product of biofuel production and its usage could both lower fuel emissions and costs.

Dr Philip Smith, a maritime expert at Dstl, says: "By engaging with the Technology Strategy Board we have been able to access and engage a broad range of new suppliers into the Defence environment as we seek to lower the cost of running marine vessels. All tasks funded have applicability to both the civil and naval markets, and outputs from these proposals could also realistically contribute towards the UK MOD's overall target of reducing fossil fuel use."

Andrew Everett, Head of Transport at the Technology Strategy Board, said: "The number and quality of the proposals submitted shows the interest and potential there.


'Cox Powertrain' - Diesel outboard engine

VESSEL EFFICIENCY MARKET OPPORTUNITIES - CALL LAUNCH & BRIEFING EVENT 7 NOVEMBER 2013
Hosted by TSB and Dstl, and organised by the Defence SIG and Transport KTN, and all about marine vessel efficiency, last Thursday's All At Sea II - Future Maritime Science & Technology Opportunities event in London reviewed the opportunities and current research ahead of TSB's imminent Vessel Efficiency II Collaborative R&D Competition.
Transport KTN's Information & Consortia Building Days in support of the competition - at Southampton, Merseyside and Newcastle - were also detailed to over 130 attendees with marine industry interests.
The event was also an opportunity for the UK marine industry to express views on future UK research funding priorities and influence the scope of future maritime funding competitions.
VEI one of the most successful TSB calls in any new sector
Opening the meeting, Ruth Mallors, Director of AADKTN, described the progress since the initial All at Sea event in January 2012, including the first Vessel Efficiency competition, and partly as a result, a "better connected UK maritime supplier community".
Next to set the scene were Gregory Darling, Co-chair, and John Murray, Vice-Chair, of the Marine Industry Leadership Council.
Gregory Darling referred to research showing that the UK marine and maritime business is bigger than aerospace and aviation combined, contributing 700,000 jobs and £9BN of value to the UK economy.
Showing that the industry can respond to the challenge, John Murray claimed "the first marine efficiency call was one of the most successful TSB calls in any new sector".
That call, in his view, revealed there was a lot of potential for crossover between the low carbon automotive sector and the marine industry.
David Sherburn, for Dstl, stated the requirements of the defence industry is for solutions offering improved affordability and de-risking. Indeed, the MOD "can't have enough efficiency and affordability" for delivery to the front line user.
Other defence industry issues of interest include unmanned vehicles, safety, flexibility and 'increased tempo'.
TSB: Gregory Darling & Rolls Royce: Paul Greaves
Daniel Cox 'Powertrain' & Rolls Royce: Anita Teo
TSB Vessel Efficiency II competition - for better systems at sea
Prior to outlining Vessel Efficiency II, David Elson, TSB's lead for Marine and Maritime, introduced presentations by representatives from seven of the ten successful bidders for the £7 million available for the first Vessel Efficiency Collaborative R&D Competition. These were:
These successful consortia will be featured in forthcoming articles. The three other competition winners that were announced were:
Magnetically Geared Propulsion Motor- a project to mature the design of a compact and highly efficient electric propulsion motor, led by Magnomatics Ltd.

Composite Cabin Module - a demonstration, led by PE Composites Limited, of achieving a significant weight saving by building pre-fabricated accommodation modules out of composite materials, as opposed to steel.

Vessel Clean - Development of ultrasound technology led by Applied Inspection Ltd. to inhibit bio-film buildup on large vessels.
Vessel Efficiency II competition: Better systems at Sea
David Elson then previewed the Vessel Efficiency II competition, for which investment of up to £3m is to be made available for collaborative R&D projects for systems that reduce emissions and improve efficiency of marine vessels.
The document Vessel Efficiency II: better systems at sea General guidance for applicants provides details information about funding rules, project costs and how to submit applications.
TSB will be seeking collaborative, business-led proposals for funding industrial research projects, in which a business partner will generally attract up to 50% public funding for their project costs (60% for SMEs).
Projects are expected to range in size from total costs of £500k to £1.5m.
This is a two-stage competition that opens for applicants on 6 January 2014. The deadline for all expressions of interest is at noon on 5 March 2014.
A briefing event for potential applicants will be held on 14 January 2014 and consortium-building events (see above) will be held.
TSB future plans
According to David Elson, TSB plans to continue to work with the marine and maritime industry to seek opportunities for growth in the UK supporting the marine autonomous systems initiative; by aiming for an annual marine R&D competition as a minimum; offering further road mapping and capability work; developing longer term priority funding themes in a 2-to-5 year time frame; and support MARTEC and EU programmes.
Transport KTN facilitated workshop
In the afternoon, Transport KTN facilitated a workshop to help refine priority funding for the UK in the themes of Sensors, Autonomy and On-vessel Data management and communications; Green ship systems System technologies for both prime mover and energy management and efficiency; and vessel design, including structures, materials and hydrodynamics etc.
Suggestions were plotted by delegates for one, 5, 10 and 15 year timeframes.
A&P, WITT, Exeter & Plymouth Universities and Supacat - A mechanical wave energy harvesting mechanism consisting of a clockwork pendulum ratchet mechanism, mounted inside the hull. Compare this to other wave energy harvesting systems, such as the Rolls-Royce/SeaSpeed foils mounted outside the hull.
Horizon 2020 - 2014 Call for Waterborne
Cliff Funnell, the UK Surface Transport National contact, outlined the likely work programme for the 2014 Call under the EU Horizon 2020 programme.
These are likely to be:
Towards the energy efficient and very low-emission vessel;

Safer and more efficient waterborne operations through new technologies and smarter traffic management;

System modelling and life-cycle cost and performance optimisation for waterborne assets;

Advancing innovation in the inland waterways transport (IWT) sector.
The Horizon 2020, 2014 Call, draft work programme was published on 31 October but the exact wording may change. The actual calls will be published on 11 December and transport information days will be held on 18th of December.
Panel discussion
Given one topic likely to be the future for vessel efficiency a panel of marine industry experts placed the bets on: 'fusion' by Ben Evans of Dstl; 'coatings' from Jeff Owen, UK Nest; 'high density energy storage' from Philip Smith, Dstl; 'operational efficiency' from Fai Cheng, Lloyd's Register: and 'autonomy' suggested by Ajit Shenoi, of Southampton University.
Concluding remarks
Paul Graves, Head of Research & Technology, Rolls-Royce, as chair expressed his company's interest in the innovation case studies presented. In teasing together themes of the day he highlighted "autonomy", "the need for vessel simulation on a top level - currently solutions are piecemeal", and, overall, "the importance of the maritime sector and government support".
Regardless of the innovations developed to get to more efficient vessels he closed the event by emphasising the market oportunity, as "thousands of ships need retrofitting for vessel efficiency".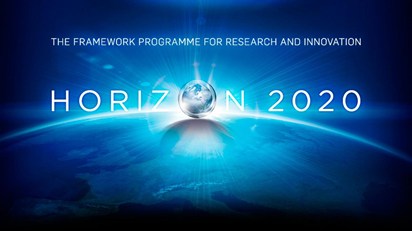 (DRAFT 18/10/2013)
(European Commission C(2013)XXX of XX December 2013)

MG.4.1-2014. Towards the energy efficient and emission free vessel
MG.4.2-2014. Safer, more efficient waterborne operations, new technologies & smarter traffic management

HORIZON 2020 – WORK PROGRAMME 2014-2015 - Smart, green and integrated transport
4. WATERBORNE

A modern, safe, secure and resource efficient waterborne transport system, encompassing deep sea shipping, coastal shipping around Europe and the use of the internal waterways, is an essential requirement for an economy which aims at succeeding on the global scale and supporting a truly integrated internal market.

Today´s challenges for the sustainable development of such a system are defined by the optimal use of energy sources and the minimisation of its environmental impacts, in particular with regard to pollutant and greenhouse gas emissions. The waterborne sector is still lagging behind in these respects as compared with other transport modes.

Europe remains a world leader in the design, production and operation of waterborne assets, but its industry is facing ever fiercer global competition. To stay ahead, the entire value chain needs an accelerated creation and deployment of research and innovation solutions whilst at the same time there is a need to explore new frontiers in terms of vessels, operational paradigms and the industrial use of the oceans.

MG.4.1-2014. Towards the energy efficient and emission free vessel

Specific challenge: The challenge is to support developments that make new and existing vessels in maritime transport and inland navigation significantly more efficient and less polluting through solutions addressing four ship sub-systems: engine, pollution abatement systems, propulsion, energy sources and management including the efficient operation of onboard systems.

Waterborne transport still offers an enormous potential for pollution reduction and energy efficiency gains. The reduction of pollutant and greenhouse gas emissions is far removed from the progress made in road transport, particularly in the category of older, small to medium-size vessels which make up a large proportion of intra-European waterborne transport, including inland navigation.

Since vessels have a long life expectancy, developing technologies for clean retrofit and fuel conversion solutions is a key aspect of the challenge.

Scope: In order to meet this challenge, proposals should address one or several of the following aspects:

• Optimisation of conventional ship engines, including fuel flexibility, new materials, lifetime performance and near zero emissions engines.
• Development of low-maintenance, affordable off-the-shelf retrofit solutions for emission reductions of existing engines.
• Development of Liquified Natural Gas/dual fuel powered engines for small and midsize ships, including the specific aspects of retrofitting, fuel supply and storage, safety (on-board and on-shore) and classification, and solutions to address the risks of methane slip.
• Design and demonstration of new and improved propulsion means and vessel configurations that include the entire drive train and the propeller and hull optimisation for vessels, including applied research in Computational Fluid Dynamics (CFD).
• Use of new energy sources including renewables, alternative fuels, hybrid and electric solutions with the aim to demonstrate the feasibility of the zero or near-zero emissions vessel.
Solutions that are sufficiently close to market take-up so that ship owners will consider these concepts in their future investment plans should be demonstrated. This applies in particular to the existing fleet and retrofitting solutions which must be cost-effective and present a considerable societal return on investment.

Research and innovation efforts should enable pilot applications for new engines, new pollution abatement technologies, new propulsion trains and alternative fuels solutions to enter the market by the end of the research period.

The Commission considers that projects requesting a contribution from the EU between the range of 8 to 17 million euro would allow this specific challenge to be addressed appropriately. Nonetheless, this does not preclude submission and selection of proposals requesting other amounts.

Expected impact: It is expected to:

• Achieve efficiency gains and emission reductions that go significantly beyond normal technological progress and the benchmarks of the existing regulatory regimes at lowest costs.
• Achieve fuel efficiency gains of at least 15% for retrofitting per type of solution (engine or propulsion) and at least 30% per type of solution for new concepts.
• Accomplish a 25% decrease in greenhouse gas emissions and a reduction of, on average, 80% in air pollution compared with Best Available Technology (BAT).

Experience acquired in this innovative field should be broadly made available to ship owners requiring improvements in the environmental performance of their vessel.

Type of action: Innovation Actions

The conditions for this topic are provided in the general conditions for this call.
MG.4.2-2014. Safer more efficient waterborne operations, new technologies & smarter traffic management

Specific challenge: Ensuring and enhancing the safety of waterborne operations is of high importance for the EU since past and recent maritime disasters, and accidents in inland navigation, have shown that accidents come with high costs in terms of loss of life, environmental damage, economic impact, and the overall image and public perception of the waterborne sector. Whilst the safe operations of cargo vessels remain a challenge to be addressed (also in the light of the increasing use of Northern sea routes), the significant and continuing growth in the size of cruise ships and the expansion of their operating areas to remote regions (and particularly difficult environments such as the Arctic) has created a new and increasing risk. More research is needed to develop and demonstrate innovative solutions for ship design and waterborne operations in order to avoid and mitigate passenger risks, ensure high levels of safety, whilst at the same time preserving increased passenger expectations of comfort and on-board amenities.

Enhanced or new technologies for maritime traffic management will be key for safer and more secure operations as well as to lower emissions, whilst supporting a more competitive maritime transport as part of an integrated transport chain. To reduce congestion in ports and port fairways, port traffic guidance systems need to be at the same time cost efficient and easily deployable. Synergies with existing systems should be ensured, with the aim of integrating the use of port traffic guidance tools by all relevant authorities and ensuring the full interoperability between Information and Communication Technologies (ICT) systems, which monitor vessels, freight and port services.

Scope: Proposals should address one or several of the following aspects:

• Safer shipping through innovative conceptual (hull, general arrangement) and detail designs (exterior and interior) of vessels and systems, and through a new approach to emergency response, to risk-based maintenance, and to the human factor.
• New safety devices and their demonstration, including new technologies and operational solutions for the evacuation of large passenger ships, black-out mitigation, fire proofing and making ships more salvage friendly.
• New and improved systems for the surveillance, monitoring and integrated management of waterborne transport and other activities (commercial and non-commercial).
• New and cost effective European Global Navigation Satellite System (European GNSS)-based procedures for port approach, pilotage and guidance, ICT-enabled shipping lanes and maritime services that will reduce the risk of accidents and incidents in port approaches and dense traffic lanes, and minimise both delays and turn-around times.
• For traffic management, solutions that support the extension, integration and optimisation of waterborne transport information and communication systems with the aim of contributing to build a comprehensive "e-maritime" environment (including e- Navigation components that are compatible with existing or emerging international standards). They should serve the overall objective of building the European Maritime Transport Space without Barriers allowing waterborne transport (including inland navigation) to be used to the full potential of the integrated intermodal logistic chain.

Solutions should also provide the foundation for the deployment of autonomous and actively guided ships as well as the possibility to verify all related safety certificates before the vessel enters the port.

Inputs to EU and international regulatory regimes, standardisation and international research co-operation are expected for the above areas, in particular regarding safety devices and e-Navigation solutions.

In line with the Union's strategy for international cooperation in research and innovation6, international cooperation is encouraged.

The Commission considers that projects requesting a contribution from the EU between the range of 4 to 9 million euro would allow this specific challenge to be addressed appropriately.

Nonetheless, this does not preclude submission and selection of proposals requesting other amounts.

6 COM(2012)497

Expected impact: It is expected to:

• Achieve significant improvements in terms of navigational safety and efficiency (in particular emission reductions) along the entire waterborne transport logistic chain, and decrease administrative burdens.
• Facilitate the transfer of new safety concepts from passenger shipping to other areas of maritime operations.
• Show a statistically relevant decrease in the number of fatalities caused by maritime accidents, the number of ship losses and specific incidents such as fires or black-outs accompanied, where relevant, by operational empirical evidence.
• Support the upgrading of international maritime safety regimes through relevant inputs.

Type of action: Innovation Actions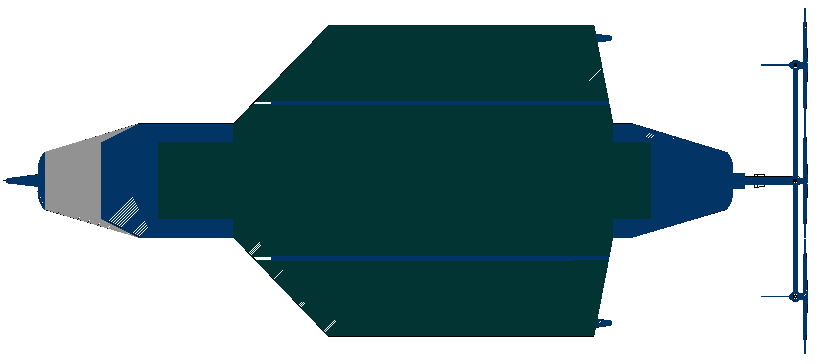 The Bluefish ZCC platform is enabling technology for zero emission ships of the future, based on a stable SWASH hull design under development by British engineers in the UK. The design uses no diesel fuel to monitor the oceans at relatively high speeds of 7-10 knots continuous average, 24/7 and 365 days a year - only possible with the unique energy harvesting (wind and solar) system. This vessel pays for itself in diesel saved every 10 years. Fuel for thought for fleet operators looking for ways to save money and clean up their act!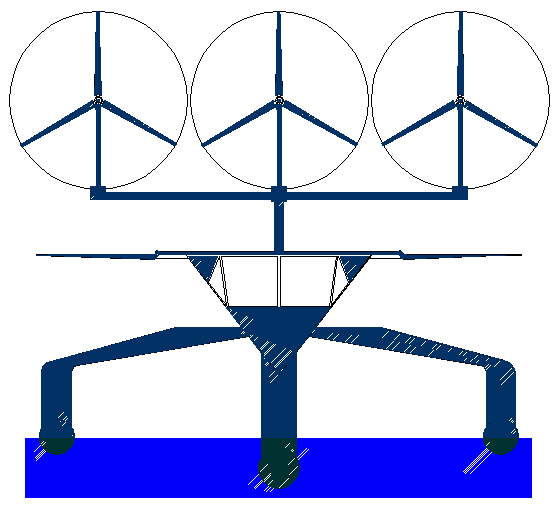 CONTACTS
LINKS
http://www.2020visionnetwork.eu/sme/
http://erc.europa.eu/funding-schemes
http://ec.europa.eu/research/horizon2020/index_en.cfm
http://hawaii.edu/
http://hinmrec.hnei.hawaii.edu/
http://ship.snu.ac.kr/
http://www.amc.edu.au/
http://www.gavia.is/
http://www.strath.ac.uk/na-me/
https://connect.innovateuk.org/vessel-efficiency/