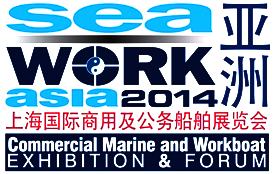 Seawork Asia is the first commercial marine and workboat exhibition based in Shanghai. It is at the heart of this fast growing industry sector and a key meeting point for decision makers. Seawork Asia presents a unique opportunity for organisations to build and maintain their market positions in China and the East Asian Region.
SEAWORK NEWS
Leading independent metals stockist, Aalco Metals, to exhibit at Seawork Asia

One of the world's largest independent metal products stockholders, Aalco Metals, will exhibit at Seawork Asia in November. Aalco Metals sells, processors and distributors of aluminium, aluminium extrusion, transition joints (Triplate®), stainless steels, and Copper alloys to the global marine market.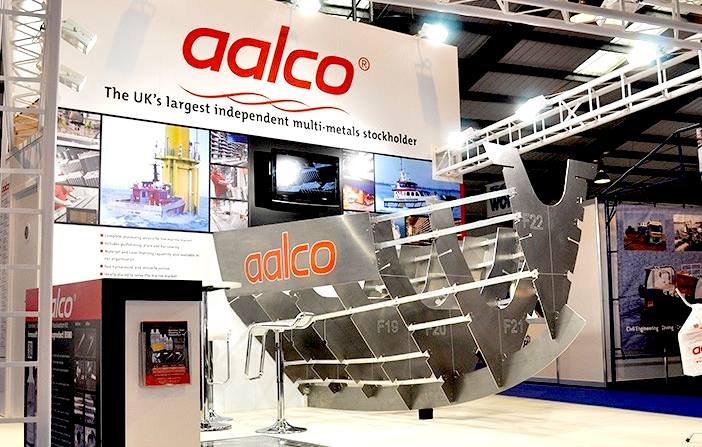 Leading electronics company Navico to exhibit at Seawork Asia
The world's largest marine electronics company, Navico, will be exhibiting its brands of Lowrance, Simrad and B&G at Seawork Asia. 24 Sep 2014 - Seawork Asia
The Dongtai City Dongfang Marine Fitting Co., Ltd has confirmed its attendance at Seawork Asia. With staffing of over 260 people the company is a leader of marine fire-fighting, life-saving and anti-pollution products. 24 Sep 2014 - Seawork Asia
Book your place now at Asia's foremost commercial marine exhibition. English language visitor registration has now gone live on the Seawork Asia website – www.seaworkasia.com. 10 Sep 2014 - Seawork Asia
A delegation of buyers from the wind farm sector will be attending Asia's leading commercial maritime event, Seawork Asia in November. 10 Sep 2014 - Seawork Asia
The new commercial maritime trade show, Seawork Asia, will launch its inaugural Forum on 4 November 2014 at the Shanghai World Expo Exhibition & Convention Center. Seawork Asia is organised by Seawork Asia Company Ltd, a joint venture company in China formed by UK-based Mercator Media Ltd. 10 Sep 2014 - Seawork Asia
As part of Seawork Asia's spotlight on the ever-evolving wind farm sector in the Chinese region, the event is delighted to announce World Offshore Wind Power as Seawork Asia's Official Media Partner. 10 Sep 2014 - Seawork Asia
Aurora Yachts Shipyard, located in Dalian in China, is to showcase its high quality vessels at the East's largest commercial marine expo, Seawork Asia. Aurora will display a number of its vessels and provide an insight into its custom design and build facilities and services at the event in November. 10 Sep 2014 - Seawork Asia
Book your place now at Asia's foremost commercial marine exhibition, www.seaworkasia.com. English language visitor registration has now gone live on the Seawork Asia website – www.seaworkasia.com. 27 Aug 2014 - Seawork Asia
The 2014 Seawork Asia press conference took place on 29th July 2014 in the WH Ming Hotel in Shanghai. Key speakers included UKTI representative, Mr Stewart Gorman; Shanghai Municipal 27 Aug 2014 - Seawork Asia
XS Marine Power Co., has confirmed its attendance at Seawork Asia in November. Founded in 1997 XS Marine Power Co., Ltd. has been promoting Mercury products for nearly 18 years. 27 Aug 2014 - Seawork Asia
Leading commercial maritime event Seawork Asia to launch innovations. Seawork Asia will be the platform for numerous innovations over the course of the exhibition, being held at the World Expo Exhibition and Convention Center. 27 Aug 2014 - Seawork Asia
As an international law firm, Shanghai Great Law Firm provides comprehensive legal services to both Chinese and multinational clients, and takes pride in its global perceptive, its lawyers' expertise and their experience. 05 Aug 2014 - Seawork Asia
With unique technology advantages in welding construction work, the main business for the company is ship repair and ship building but the company business also extends to various types of steel structure manufacturing in China. 05 Aug 2014 - Seawork Asia
Navico is currently the world's largest marine electronics company, and is the parent company to leading marine electronics brands: Lowrance, Simrad and B&G. 05 Aug 2014 - Seawork Asia
Established in 2000, Wuxi Xisui Marine has been providing sales and maintenance services for Mercury Marine in China for many years. 28 Jul 2014 - Seawork Asia
President of Volvo Penta in China, Matteo Gasparetto, presented the reasons during the Beijing press conference why they will be exhibiting at the exhibition in November. 28 Jul 2014 - Seawork Asia
Jemar Norpower AS is a Norwegian builder of workboats for the seismic industry, harbors, anti-pollution/oil spill recovery, crew change and tugging. 28 Jul 2014 - Seawork Asia
Aurora Yachts shipyard, which is located in Dalian, are to showcase their high quality vessels in Shanghai. 21 Jul 2014 - Seawork Asia
This highly qualified shipyard will bring their expertise in vessel design to Shanghai in November. 21 Jul 2014 - Seawork Asia
Key Chinese Associations, UKTI and industry leading names in support of inaugural event to be held in Shanghai this year. 21 Jul 2014 - Seawork Asia
Focusing on small to medium sized vessels, Tianjin Amada Ship Technology Development Co. Ltd will bring their latest research and design to the visitors at Seawork Asia. 14 Jul 2014 - Seawork Asia
MKU, a leading manufacturer and supplier of comprehensive ballistic protection solutions (for people as well as platforms) and electro-optic devices like Night Vision Devices and Day Optics joins the comprehensive list of exhibitors at Seawork Asia 14 Jul 2014 - Seawork Asia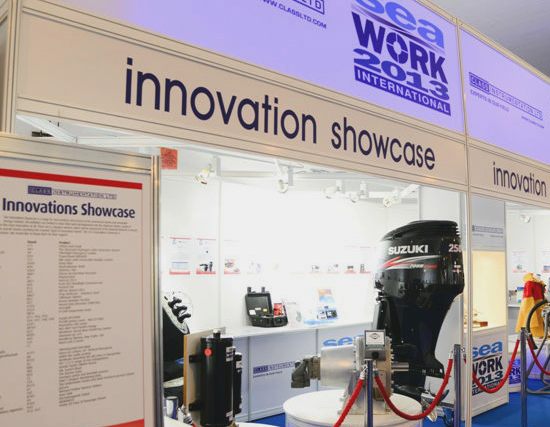 SEAWORK ASIA CONTACTS
China Sales:
Daisy Chen
Sales Manager
Seawork Asia
Seawork Exhibition (Shanghai) Co.,Ltd
Room 1707, Dalian Road, Hongkou District, Shanghai, 200082 China

Tel: +86 021 31220169
dchen@seaworkasia.com
International Sales:
Nova Abbott
Events Sales Executive
Seawork Asia
Seawork Asia Exhibition (Shanghai) Co.,Ltd
The Old Mill, Lower Quay, Fareham, Hampshire, UK, PO16 0RA
Tel: +44 1329 825335
Fax: +44 1329 825330
nabbott@seaworkasia.com

International Sales:
Katie Ilincariu
Events Sales Executive
Seawork Asia
Seawork Asia Exhibition (Shanghai) Co.,Ltd
The Old Mill, Lower Quay, Fareham, Hampshire, UK, PO16 0RA
Tel: +44 1329 825335
Fax: +44 1329 825330
kilincariu@seaworkasia.com
www.seaworkasia.com

Tel: +44 1329 825335
info@seaworkasia.com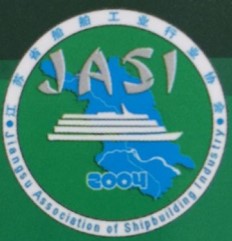 LATEST JUNE 2014
The Jiangsu Association of Shipbuilding Industry was established by the enterprises of shipbuilders, ship repairers, auxiliary equipment manufacturers, ship navigation and instrument manufacturers, trading service providers, research institutes, universities and academics organizations, to name a few.
The main objectives of the association are to comply with laws, regulations and policies outlined by the state, enhance technology development, provide services and advice to its members, act as a bridge between the government and its members and advance the development of the shipbuilding industry in China.

The Jiangsu Association of Shipbuilding Industry is a proud sponsor of Seawork Asia and is looking forward to a great Seawork Asia.

SEAWORK ORGANIZATION
Maritime Journal publisher Mercator Media is finalizing plans to hold the first Seawork Asia on Tuesday 4 to Thursday 6 November 2014 in China.

The venue is the Shanghai World Expo Exhibition & Convention Center (SWEECC) and the event will be produced by Mercator's joint venture in China, Seawork Asia Company Limited.

Shanghai is at the centre of the fast growing East Asian commercial marine business which has a vast coastline to develop and maintain. The demand for marine civil engineering, workboats and floating plant, together with the equipment and services that keep them in operation is forecast to grow at double figure rates for the next twenty years. The rapid increase in marine activity also requires a wide range of support services such as coastguard, patrol, safety and navigation.

The venue is one of the leading event centres in Shanghai, with a full range of exhibition and conference facilities. It was a central part of the 2010 World Expo and is centrally located with excellent transport connections.

Andrew Webster, chief executive of Mercator Media commented: "This is the first dedicated commercial marine exhibition to be held in mainland China and Shanghai is one of the region's key destination cities. It presents an amazing opportunity for companies to create and research business in the heart of this fast growing, vibrant, East Asia marine market."

CONTACTS:
For further information contact Mercator Media Ltd
Tel: +44 1329 825335
Fax: +44 (0) 1329 825330
Emails: info@seaworkasia.com
Mercator Media Ltd
The Old Mill
Lower Quay, Fareham
Hampshire, PO16 0RA
United Kingdom
OTHER MERCATOR MEDIA (and partners) EVENTS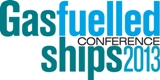 Starts: Wed, 11 September 2013
Location: M/S Viking Grace, Stockholm - Turku - Stockholm
In association with The Motorship, this event will explore LNG fuel solutions to adhere with the tough environmental legislations in the shipping industry to reduce emissions by 2015. The event will cover all areas for development including ship architecture, safety aspects for storage and handling of gas on board ships and bunkering and refuelling. Technical visits to bunkering and refuelling facilities will follow the two day technical conference. http://www.motorship.com/gfsconference

Starts: Wed, 26 February 2014
The GreenPort South Asia Congress will examine the challenges and opportunities of developing good environmental practices and sustainable solutions and applications. Environmental managers, planners, harbour masters, logistics managers, energy managers, sustainability and Corporate Social Responsibility executives from ports, terminal operators, shipping lines, shippers, logistics companies and other industry stakeholders, will all come together to learn, discuss, debate and network at the two day Conference and it's associated social events. http://www.greenportasia.com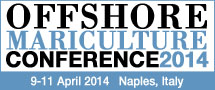 Starts: Wed, 09 April 2014
Offshore Mariculture 2014 - An international two-day conference, with technical visit day, on the offshore fish farming business. Aimed at growing offshore fish farming businesses the conference, will explore the progress and prospects for offshore aquaculture in European and international waters. Following four successful previous events, Malta 2006, Alicante 2008, Croatia 2010 and Turkey 2012, the fifth Offshore Mariculture Conference will be held in Naples, Italy on 9-11 April 2014. The two day technical conference will be followed by a third day dedicated to a technical visit.
http://www.offshoremariculture.com

Location: Hamburg, Germany
In its 36th year, this annual conference is now recognised as the longest established and the most important and informative seminar for the global shipping industry. The Conference brings industry professionals together to network, discuss topical issues and exchange information and ideas. http://www.propulsionconference.com

Starts: Tue, 10 June 2014
Location: ABP Port of Southampton, UK
SEAWORK International is the largest international commercial maritime and workboat exhibition and business forum held in a European working port environment. It takes place over three days in June, every year, at the Port of Southampton, UK. Attracting more than 6000 high calibre visitors from 40 countries across the globe, Seawork is where buyers, sellers, innovators and legislators come together for three invaluable days at one incomparable location. http://www.seawork.com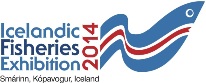 Starts: Thu, 25 September 2014
Location: Kopavogur, Iceland
The Icelandic Fisheries Exhibition and Awards will return to Kopavogur 25 to 27 September 2014. The exhibition, held every three years , was started in 1984 and has developed into the most important commercial fishing event of the North. The last exhibition in 2011 attracted an attendance of 13,547 industry professionals from 52 countries, all being able to visit nearly 500 world wide exhibiting companies displaying the latest technology right through to the final seafood product. http://www.icefish.is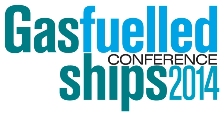 This will be the 5th Gas Fuelled Ships Conference, held in association with The Motorship, for architects, shipyards, designers, shipowners, ship managers, agents, classification societies and manufacturers coming together to discuss and exchange ideas on the use of LNG as a fuel for ships. Increasingly tough environmental regulations mean that further investment to reduce emissions is needed now. However, green issues and environmental legislation potentially increase costs; switching to cleaner fuels could be the solution and, with an abundant supply of natural gas, LNG is becoming the most promising maritime fuel. LNG is price-competitive with fuel oils but investment in the gas supply chain is needed to encourage wider use by shipping. Changing to alternative fuels also brings about other areas for development such as ship architecture and the safety aspects for storage and handling of gas on board ships.

EXHIBITOR SUBJECT LIST
Product Category
001 Accessories (4)
002 Acoustics (49)
003 Antennae (5)
005 Batteries (7)
006 Beacons & Buoys (23)
007 Benthic Sampling Equipment (18)
008 Booms (1)
009 Buoys & Buoyancy Materials (10)
010 Cable Assemblies (8)
011 Cable Harnesses (8)
012 Cables & Cable Systems (11)
013 CADCAM (2)
014 Cameras (15)
015 Cathodic Protection (2)
016 Compasses (4)
017 Composite Materials (1)
019 Computer Equipment & Software (12)
020 Conductivity Meters (16)
021 Connectors (10)
022 Containers & Cases (2)
023 Control Systems (9)
024 Corrosion Control, Detection & Protection (2)
025 Cranes, Derricks, Hoists & Winches (9)
026 Deck Machinery (4)
027 Digital Video Systems (7)
028 Displays/Mapping/Graphics (10)
029 Diving Equipment, Contractors & Vessels (6)
030 Dredging (17)
031 Echo Sounders (30)
032 Electric Motors (2)
033 Electrical Components (3)
035 Electro-Mechanical Actuators, Sensors & Assemblies (4)
036 Electro-Optics (3)
039 Fibre Optics (7)
040 Filters (1)
041 Flow Meters (12)
042 Fluorometers (11)
044 Gas Hydrates (7)
045 Global Information Systems (5)
046 Gyrocompasses (6)
047 Hydraulic Systems (5)
048 Hydrological Instruments (33)
049 Instruments/Instrumentation Systems (42)
050 Lasers (6)
051 Launch & Recovery Systems (10)
052 Leak Detection & Sealing (5)
053 Life Rafts & Rescue Boats (1)
054 Life Support Systems (2)
056 Lighting (2)
057 Magnets & Magnetometers (5)
058 Manipulators (8)
059 Mapping Systems (31)
060 Marine Engineering (34)
061 Marine Equipment - General (54)
062 Marine Geotechnical Investigations (15)
063 Marine Site Investigations (8)
064 Marine Systems (31)
066 Meters & Metering Systems (3)
067 Naval Architecture (1)
068 Offshore Support & Accommodation Vessels (3)
069 Oil Spill Response (8)
070 Oxygen Meters (10)
072 Patrol Craft (2)
073 Position Fixing Systems (18)
074 Power Supplies (2)
075 Pressure & Temperature Control Measurement Equipment (13)
076 Profiling Systems (33)
077 Propulsion Systems (4)
078 Pumps (4)
080 Remote Sensing (23)
081 Rescue & Survival Equipment (3)
082 Robotics (8)
083 Ropes - Woven, Wire & Mooring (4)
084 ROVs (30)
085 Safety, Survival & Security Equipment (5)
086 Satellite Navigation Equipment (10)
087 Seismic Equipment (18)
088 Sensors (47)
089 Shipbuilding, Repair & Conversion (2)
090 Slip Ring Systems (2)
091 Software & System Engineering (15)
092 Sonar & Systems (42)
093 Sonobuoys (7)
094 Space Technology (1)
095 Storage Equipment (1)
097 Submarines & Submersibles (6)
098 Submersible Equipment (23)
099 Subsea Production Systems (4)
100 Surveillance Systems & Equipment (18)
101 Survey Equipment (42)
102 Telemetry Equipment (18)
103 Test Equipment (11)
104 Tide Gauges (17)
105 Tools- Oilfield, Drilling & Fishing (2)
106 Towed Arrays & Bodies (9)
107 Tracks (2)
108 Umbilicals (10)
109 Underwater Communications (29)
110 Underwater Vehicles (37)
111 Valves (1)
112 Vibration Monitoring Systems & Vessels (6)
113 Winches & Accessories (21)
114 Workboats (3)
 
Service Category

001 Bathymetric Survey (42)
002 Charts & Charting (13)
003 Coastal Maintenance (12)
004 Coastal Protection (13)
005 Communications (13)
006 Consultancy Services (12)
007 Consulting Engineers Offshore (7)
008 Current Measurement (22)
009 Data Acquisition/Management (34)
010 Data Entry, Capture and Conversion (10)
011 Data Interpretation, Management & Processing (13)
012 Diving (7)
013 Downhole Survey & Services (2)
014 Dynamic Positioning (10)
015 Earth Sciences (15)
016 Ecological Health & Pollution (7)
017 Ecology (10)
018 Economic Development (1)
019 Education & Training (5)
020 Environmental Management (11)
021 Equipment Hire (16)
022 Geophysics (19)
023 Geotechnical Engineering (8)
024 Hydrographic Services (31)
025 Information Services (4)
026 Inspection, Repair & Maintenance (16)
028 IT Consulting (4)
029 Laboratory testing services (6)
030 Maintenance Services (11)
031 Maritime Surveillance (10)
032 Modeling (4)
033 Navigation & Position Fixing (21)
035 Ocean Currents (19)
036 Ocean Modeling (4)
037 Ocean Observation (49)
038 Oceanographic Survey (52)
039 Oceanology (40)
040 Optics (6)
041 Optronics (2)
042 Overhaul & Repair (6)
043 Personnel & Recruitment (2)
044 Photography (4)
045 Port Security (19)
046 Publications (2)
047 R&D Organisations (12)
048 Risk Analysis (2)
049 Safety & Survival Systems & Analysis (1)
050 Seabed Sampling (21)
051 Seismic Survey & Acquisition (20)
052 Simulation & Training (3)
053 System Modeling (1)
054 Systems Integration (32)
055 Target Acquisition & Recognition (9)
056 Temperature Measurement (20)
057 Test & Evaluation (13)
058 Trials & Trials Facilities (14)
059 Water Measurement, Sampling (41)
 
End User Sector

001 Oil & Gas (95)
002 Coastal Engineering (82)
003 Aquaculture (63)
004 Renewables (43)
005 Ocean Science (123)
006 Defense / Security (70)
007 Desalination (17)
008 Government (64)
009 Telecommunications (28)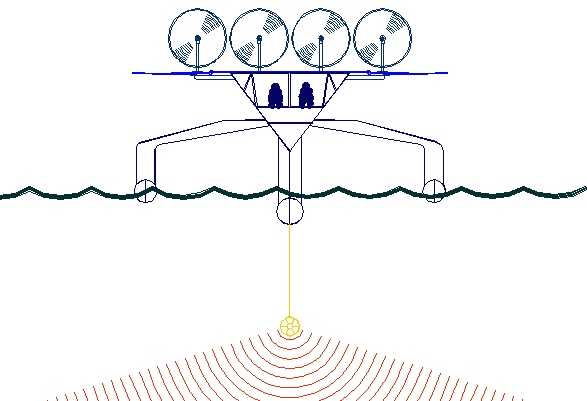 DRONE SUBS - If the nuclear submarine shown above has a crew on board (most likely) they are in grave danger, because the submarine hunter-killer (HK) above is a drone that can either track the submarine and pass information to a network of marine drones, or, in times of hostilities - sink the submarine as soon as it is located with torpedoes or depth charges.
A submarine might get lucky and evade the HK, or even sink it, but once the position of a submarine is known and transmitted, it will never be safe. The mission of drone HKs is to find enemy submarines: persistently. The secondary objective of drone HKs is to sink destroyers and aerial drones that may be sent out to hunt them.
COST EFFECTIVENESS - By a process of attrition, drone HKs will decimate an enemy fleet and financially frustrate any state, even a super power. The maths is simple. A drone HK cost only a few $million with no loss of life, compared to a manned destroyer which costs a small fortune and kills hundreds of crew. The traditional investment in huge floating iron hulls and brilliant white uniforms becomes wasted capital.
UNMANNED SUBMARINES - The logical conclusion is to eliminate the crew from submarines and bring in countermeasures. The technology exists to enable this, but submarines, either manned or unmanned will need to be supported by friendly surface drones where aerial and marine drones like that shown could make their situation untenable. Thus, the main reason for maintaining a fleet of nuclear submarines, namely to be able to launch a nuclear strike, is neutralized. Contact BMS to find out more.
ROBOT ADVANTAGE - Another advantage with an unmanned ship is that in the event of serious mechanical difficulties, the robot captain will never leave the ship, maintaining communications, steerage, etc, until relief arrives. For nuclear powered vessels, the advantages are staggering, where the loss of life is eliminated.
With an older manned ship breakdown is more likely, but with an unmanned vessel, early warning of potential failures is built into the autonomous regime. Typically, there would be several layers of redundancy in a ship that is designed to operate unmanned. Thus, if a major failure occurred, the vessel might limp to port unaided. This is particularly important with unmanned submarines.
REDUNDANCY - A manned ship with a crew is unlikely to be able to fix a large diesel or gas turbine engine at sea. Nuclear powered ships also require docking for serious breakdowns or contamination. Minor issues will benefit a ship by having a crew onboard as a quick fix, but at what cost to a nation?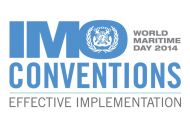 LINKS
http://www.china-ship.com/en/
http://www.maritimejournal.com/news101/industry-news/seawork-asia-2014
http://www.oceanologyinternational.com
http://subseaworldnews.com/2013/05/02/sonardyne-names-new-non-executive-chairman-uk/
http://www.arabianoilandgas.com/article-4852-carbonate_evolution/#.UhCYTNKsg6Y
http://www.maritimeindustries.org/Events/Oceanology-International-China-2013/9255