FORUM 2013
The need for the major players to come together and discuss the future of marine science and ocean technology becomes more and more important as fresh challenges arise.
Oceanology International is the global forum where industry, academia and government share knowledge and connect with the marine technology and ocean science community, improving their strategies for measuring, exploiting, protecting and operating in the world's oceans.

Established in 1969, Oceanology International features the world's largest exhibition for marine science and technology, several agenda-setting technical conferences, visiting vessels and waterside demonstrations.
The Oceanology International China 2013 Conference will be a free-to-attend forum where both domestic and international organisations will showcase the latest technology solutions. Industry experts will lead discussions on the general situation of the world's oceans resources and developments from the marine technology sector.

The conference is being developed with the Chinese Society of Oceanography and the Society for Underwater Technology, including the head of the SUT China branch, Professor MenglanDuan, Chinese University of Petroleum.
CONFERENCE
The conference session is chaired by Professor Ralph Rayner Sector Director, Energy and Environment, BMT Group Ltd and Chairman, Sonardyne International Ltd, confirmed keynote speakers on the show's opening morning include Captain Don Walsh, USN (Retired), International Maritime Inc and Honorary President, The Explorers Club; Dr Bernard Montaron, Director, Schlumberger China Petroleum Institute; and Professor Weicheng Cui, Research Professor and Dean, Hadal Science and Technology Research Center, Shanghai Ocean University.

"The Oceanology International China conference has been developed with the Chinese Society of Oceanography and the Society for Underwater Technology, including the head of the SUT China brand, Professor Meglan Duan, Professor at the Chinese University of Petroleum," explains Event Director, James Coleman of Reed Exhibitions Ltd.

"Launching this new event in co-operation with government and industry bodies ensures a unique forum for connecting with China's vitally important and rapidly growing offshore energy and marine industries, and we have a world-class conference which we know will be of interest to industry, academia and government representatives.

"We are particularly excited about bringing together two keynote speakers who share a practical interest in hadal zone exploration. In 1960 Don Walsh, with Jacques Piccard, dived in Trieste to the deepest place in the world ocean – 35,840 ft in the Mariana Trench, and his interest continues to this day, and Professor Cui is involved with the current Jiaolong deep manned submersible project. In Dr Montaron we have a speaker who will impress on our audience the key role oceanology plays in offshore oil and gas exploration and production.

"The conference is free to attend for all involved with marine technology and ocean science who, we are confident, will find it invaluable for improving their strategies for measuring, exploiting, protecting and operating in the world's oceans."
KEYNOTE SPEAKERS
| | | | | |
| --- | --- | --- | --- | --- |
| | | | | |
| | | | | |
| Prof. Ralph Rayner | Bernard Montaron | Don Walsh | Prof. Weicheng Cui | Sylvain Barbot |
| | | | | | | | | | |
| Sector Director, Energy and Environment, BMT Group Ltd and Chairman, Sonardyne International Ltd | Director, Schlumberger China Petroleum Institute, Beijing | President, International Maritime Inc and renowned oceanographer & co-pilot of the Trieste, the first submersible to reach the deepest point in the world's oceans | Research professor and Dean, Hadal Science and Technology Research Center, Shanghai Ocean University | Nanyang Assistant professor, National Research Fellow, Earth Observatory of Singapore |
| | | | | |
CAPTAIN DON WALSH

Captain Don Walsh USN (Retired), PhD is head of the Oregon-based consulting company, International Maritime Inc, a business he founded in 1976.

Joining the US Navy at Naval Air Station Oakland in 1948 he became an aircrewman in torpedo bombers before entering the Naval Academy in 1950. After graduation, he served two years in the Amphibious Forces before entering submarine school in 1956. Then Don served in the San Diego based submarines Rasher (SSR-269), Sea Fox (SS-402), and Bugara (SS-331) before commanding Bashaw (AGSS-241).

From 1959-1962 Lieutenant Walsh was the first Officer-in-Charge of the Bathyscaph Trieste at the Navy Electronics Laboratory in San Diego. Designated USN Deep Submersible Pilot #1 he was also the first submersible pilot in the US. In January 1960, he and Jacques Piccard dove Trieste to the deepest place in the World Ocean: 35,840 feet. For this achievement, Lieutenant Walsh received a medal from President Eisenhower at ceremonies in the White House.
From 1970-75, Commander Walsh was on duty in Washington DC serving as Special Assistant (Submarines) to the Assistant Secretary of the Navy for Research and Development (ASNR&D) and later as Deputy Director of Navy Laboratories. During his 24-year naval career he served in both the Korean and Vietnam wars.

In 1975 he retired as a captain to accept a professorship of ocean engineering at the University of Southern California (USC). There he became founding Director of the Institute for Marine and Coastal Studies (IMCS) with rank of dean. He left USC after eight years to form IMI, his present consulting practice. Since its founding, IMI has completed nearly 100 projects in 20 countries.

Dr Walsh is author of over 200 ocean-related publications. He has presented over 1,700 lectures, television and radio programmes in 64 countries. His topics have ranged from adventure/exploration to group motivation. From 1973 to the present he has also been an active lecturer on more than 32 cruise and expedition ships doing over 150 cruises and expeditions worldwide.

Since 1959 Walsh has participated in diving operations with over two dozen manned submersibles, piloting seven of them. He has also been active in the design, manufacture and operation of manned and unmanned submersibles.

For the past four decades, Dr Walsh has also worked in both Arctic and Antarctic regions including the North (5 trips) and South Poles. To date he has participated in over 50 polar expeditions. His first trip to the Arctic was in 1955, the Antarctic in 1971. During November 2002 – February 2003, he made a circumnavigation of the continent. It was only the 11th time this voyage has been made since Captain James Cook first did it in 1773-74. The "Walsh Spur" (ridge) near Cape Hallett is named for him in recognition of his contributions to the US Antarctic Program.

Among other awards, in February, 2001 Dr Walsh was elected to the National Academy of Engineering in recognition of his four decades of work in the design, construction and operation of undersea vehicles. In March 2001, he was awarded the Explorers Medal by the Explorers Club. A few years earlier he had received their Lowell Thomas Medal. Also in 2001, the French Jules Verne Adventures organisation awarded him its "Etoile Polaire" medal celebrating "The Greatest Explorations of the 20th Century". In 2001 he was also cited as one of the great explorers in the Life Magazine book, "The Greatest Adventures of All Time". Walsh was awarded The National Geographic Society's Hubbard Medal in 2010.

Since graduation from the Naval Academy, his travels have taken him to about 112 nations throughout the world. And he isn't slowing down. In 1999, using a Russian Mir submersible, he dove 8,000 feet to the Mid-Atlantic Ridge near the Azores at the Rainbow Vents hydrothermal vents field. Later, in July 2001, he dove 12,500 feet to the wreck of RMS Titanic and the next year to the WWII German Battleship Bismarck at 15,500 feet. Most recently he has dived in Lake Geneva in a Mir submersible.

DR BERNARD MONTARON
After eight years in the automotive industry (Renault) in France, Dr Bernard Montaron joined Schlumberger in 1985 and worked in various assignments in R&D and marketing in Europe, the USA, the Middle East, and China.

He is currently director of the Schlumberger China Petroleum Institute in Beijing. His previous assignments in Schlumberger during the last ten years were: Worldwide theme director for carbonates, based in Dubai, UAE; General manager of Etudes et Production Schlumberger in Clamart, France; Vice-president oilfield services marketing for Europe, CIS and Africa; and Vice-president marketing for Schlumberger Middle East based in Dubai, UAE. Bernard Montaron holds a Master degree in physics from Ecole Superieure de Physique et de Chimie Industrielles in Paris (ESPECI ParisTech), and a PhD in mathematics from University Pierre et Marie Curie, Paris, France. He represents the industry on the board of directors of ESPCI ParisTech. Dr Montaron is also an active member of AAPG, SPE, SPWLA and EAGE.
PROFESSOR WEICHENG CUI

Professor Weicheng Cui is currently a Research Professor and Dean of Hadal Science and Technology Research Center, Shanghai Ocean University.

Professor Cui obtained his B.Sc from Department of Engineering Mechanics of Tsinghua University in 1986 and his Ph.D from University of Bristol, England, in 1990. From 1990 to 1993, he did his post-doctorate research in the Department of Aerospace Engineering of University of Bristol. He made some contributions in the aspects of measurement of interlaminar shear strength, nonlinear effect and size effect of the delamination strength and the delamination mechanism for composite materials.

From February 1993 to May 1999, he worked in China Ship Scientific Research Center (CSSRC) and from 1999 to 2002 he was appointed as the Changjiang Professor of Shanghai Jiao Tong University and from 2002 to 2012 he was working in CSSRC again.

From 2013 onward he has been working at Shanghai Ocean University. He was the project leader and first deputy chief designer of the Jiaolong deep manned submersible, contributing to the application of multidisciplinary design optimization method and the establishment of a rational design standard for the manned cabin.
Before the Jiaolong project, he mainly engaged in research into ship structural mechanics. He had made some contributions in the areas of the prediction of the ultimate strength of intact and damaged ship structures, fatigue strength assessment of ship structures and reliability-based analysis and design of ship structures.

He was a member of ISSC TC III.1 Fatigue and Fracture for two terms from 1997 to 2003 and afterwards became a standing committee member of ISSC. He is also a standing committee member of PRADS conference and UT conference.

He is a member of the editorial board of five international journals 'Marine Structures', 'Journal of Marine Science and Technology', 'Journal of Engineering for the Maritime Environment', 'Ships and Offshore Structures' and 'Ocean Engineering' and several national journals including the deputy chief editor of 'Journal of Ship Mechanics'.

He has published about 400 technical papers in various technical journals and conferences. His current interest is to develop a full ocean depth manned submersible in order to promote the development of hadal science in the world.
SYLVAIN BARBOT
Asst. Prof. Sylvain Barbot is studying the mechanical properties of the lithosphere and faults through a combination of geodetic observations and modeling. For his PhD work, at the Scripps Institution of Oceanography at the University of California San Diego, he developed a theory to represent the short-term tectonic deformation processes accompanying earthquakes, glacier retreat, lake drainage and monsoon. His approach is implemented in "relax", a software used, maintained and developed by the scientific community.

As a post-doctoral scholar at the California Institute of Technology, he tested the possibility of developing physical models of earthquakes that have predictive power. To that end, he developed a model of the Parkfield segment of the San Andreas Fault that incorporate the full history of faulting, including the dynamic rupture of magnitude 6 events and the slow deformation that takes place between earthquakes.

His long-term goal is to create physical models of tectonic margins evolution that can inform quantitatively of natural hazards, such as earthquakes, tsunamis and sea level rise.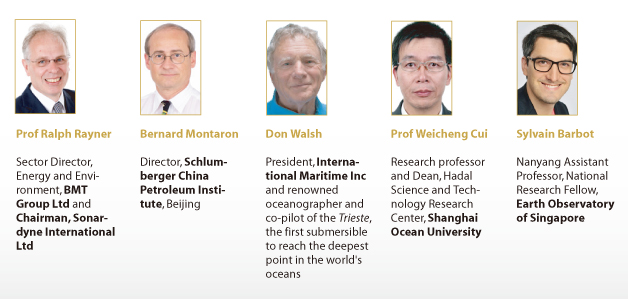 EXHIBITION VISITS
The afternoon of Tuesday 3 September has been allocated for exhibition visits – over 85% of the exhibition space has been sold to over 150 companies from 20 countries, including United Kingdom, United States and British Columbia (Canada) pavilions.

The event stays open throughout the three days; and Wednesday 4 September is a particularly busy conference day, with a full day of sessions devoted to Ocean Observation Systems and Instrumentation (chaired by Professor Ralph Rayner); and similarly a full day devoted to Underwater Vehicle Technology (chaired by Ian Gallett, Business Development Manager, Society for Underwater Technology). Thursday's conference session will be devoted to Offshore Survey and Geophysics.
THE OCEANOLOGY PORTFOLIO INCLUDES
Oceanology International 2014 (11-13 March 2014, ExCeL London, UK): Over 550 international exhibitors and 8,000 attendees are expected to take part in this global forum. Eight one-day conferences and three panel discussion on key industry topics will take place during the three days of the show, as well as waterside demonstrations. For more details: www.oceanologyinternational.com

Spillex (11-13 March 2014, ExCeL London, UK): Spillex is a dedicated area inside the Oceanology International 2014 exhibition hall and features the latest technology and service solutions for assessing the potential of spill related impacts, mitigating against and, if necessary, responding to them. For more details: http://www.oceanologyinternational.com/en/Exhibiting/Spillex/

Catch the Next Wave conference (10 March 2014, London venue TBC): At this international conference, now in its second year, global experts will speak about disruptive technologies and where they are emerging in the marine sector. For more details please contact: Mariangela.giuliani@reedexpo.co.uk

Oceansp@ce: Oceansp@ce is an online and free-of-charge resource which delivers hand-picked news from the world to the marine science and ocean technology community. For more details: www.oceanspacenews.com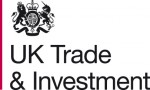 A TAP Grant of up to £3000 may be available to eligible exhibitors joining the UK Group
Oceanology International 2013 is the only forum in Asia where industry, academia and government share knowledge and connect with the marine technology and ocean science community, improving their strategies for measuring, exploiting, protecting and operating in the world's oceans.
Developed with government and industry associations, Oceanology International China will provide organisations with the opportunity to capitalize on China's rapidly developing offshore energy & marine industries.
This event is an opportunity to make new contacts and find business opportunities with professionals and decision makers from China's Oceanology Sector and to reach out to Chinese buyers. An increasing number of state and academic bodies are throwing their full weight behind the exploration of marine science and technology innovation, marine industry development, marine environmental protection and regional economic cooperation.
There will be an opportunity to meet Mr Chen Li Ming, the Society's representative in Shanghai who will be able to assist firms do business in China.
It is intended to organise a seminar with Chinese buyers and all UK Group exhibitors will be given priority to make a short presentation at the event (subject to confirmation and not part of the contract).
The UK Group at OI CHINA 2013
The Society of Maritime Industries (SMI) is the group organiser for the UK Group. Companies are hereby invited to join the UK Group by exhibiting in the UK pavilion using the group shell scheme.
The advantages of joining the UK Group are:
SMI as the group organiser, deals direct with the Chinese exhibition organisers, co-ordinates payments, appoints agents and stand contractors, produces the UK Group catalogue, briefs the exhibitors, etc.

Participants exhibit in the UK pavilion with a livery design which attracts visitors and international delegations.

Set in a prime location, an information centre and meeting room exclusive to the UK Group are provided on the pavilion and the area has already been reserved.

Exhibitors will be able to avail themselves of the services of SMI's China Manager, Mr Chen Li Ming, who will be in attendance throughout the show.

SMI facilitates exhibitors, where eligible, in obtaining UKTI grants for offsetting the costs of their participation in the exhibition.
Contacts:
Clementina Upton, Events Manager, Society of Maritime Industries

e: events@maritimeindustries.org
t: 0207 448 7023
PRESS RELEASES OCEANOLOGY INTERNATIONAL 2013
Strong Support For Inaugural Oceanology International China 2013 (Techreleased, 06/03/2013)
Oceanology International China 2013 Receives Strong Support(Offshore Energy Today, 07/02/2013)
Inaugural Oceanology International China 2013 Receives Strong Support (Subsea World News, 07/02/2013)
Strong Start for Oceanology International China 2013 (Hydro International, 07/02/2013)
Oceanology International Looking Forward to 2014 (Hydro International, 10/12/2012)
Reed Exhibitions to Expand Oceanology International into China (TSNN, 09/10/2012)
Oceanology International China 2013 Opens Its Doors (Subsea World News, 04/10/2012)
Oceanology International China 2013 Opens Its Doors (SeaDiscovery.com, 04/10/2012)
Oceanology International Goes Chinese (Hydro International, 03/10/2012)
Oceanology International China 2013 opens its doors in Shanghai (BYM Marine and Maritime News, 03/10/2012)
Oceanology International China 2013 opens its doors (Allaboutshipping.co.uk, 03/10/2012)
REED TO LAUNCH CHINESE EDITION OF OCEANOLOGY INTERNATIONAL (Exhibition World, 03/10/2012)
EXHIBITOR SUBJECT SEARCH LIST
Product Category
001 Accessories (4)
002 Acoustics (49)
003 Antennae (5)
005 Batteries (7)
006 Beacons & Buoys (23)
007 Benthic Sampling Equipment (18)
008 Booms (1)
009 Buoys & Buoyancy Materials (10)
010 Cable Assemblies (8)
011 Cable Harnesses (8)
012 Cables & Cable Systems (11)
013 CADCAM (2)
014 Cameras (15)
015 Cathodic Protection (2)
016 Compasses (4)
017 Composite Materials (1)
019 Computer Equipment & Software (12)
020 Conductivity Meters (16)
021 Connectors (10)
022 Containers & Cases (2)
023 Control Systems (9)
024 Corrosion Control, Detection & Protection (2)
025 Cranes, Derricks, Hoists & Winches (9)
026 Deck Machinery (4)
027 Digital Video Systems (7)
028 Displays/Mapping/Graphics (10)
029 Diving Equipment, Contractors & Vessels (6)
030 Dredging (17)
031 Echo Sounders (30)
032 Electric Motors (2)
033 Electrical Components (3)
035 Electro-Mechanical Actuators, Sensors & Assemblies (4)
036 Electro-Optics (3)
039 Fibre Optics (7)
040 Filters (1)
041 Flow Meters (12)
042 Fluorometers (11)
044 Gas Hydrates (7)
045 Global Information Systems (5)
046 Gyrocompasses (6)
047 Hydraulic Systems (5)
048 Hydrological Instruments (33)
049 Instruments/Instrumentation Systems (42)
050 Lasers (6)
051 Launch & Recovery Systems (10)
052 Leak Detection & Sealing (5)
053 Life Rafts & Rescue Boats (1)
054 Life Support Systems (2)
056 Lighting (2)
057 Magnets & Magnetometers (5)
058 Manipulators (8)
059 Mapping Systems (31)
060 Marine Engineering (34)
061 Marine Equipment - General (54)
062 Marine Geotechnical Investigations (15)
063 Marine Site Investigations (8)
064 Marine Systems (31)
066 Meters & Metering Systems (3)
067 Naval Architecture (1)
068 Offshore Support & Accommodation Vessels (3)
069 Oil Spill Response (8)
070 Oxygen Meters (10)
072 Patrol Craft (2)
073 Position Fixing Systems (18)
074 Power Supplies (2)
075 Pressure & Temperature Control Measurement Equipment (13)
076 Profiling Systems (33)
077 Propulsion Systems (4)
078 Pumps (4)
080 Remote Sensing (23)
081 Rescue & Survival Equipment (3)
082 Robotics (8)
083 Ropes - Woven, Wire & Mooring (4)
084 ROVs (30)
085 Safety, Survival & Security Equipment (5)
086 Satellite Navigation Equipment (10)
087 Seismic Equipment (18)
088 Sensors (47)
089 Shipbuilding, Repair & Conversion (2)
090 Slip Ring Systems (2)
091 Software & System Engineering (15)
092 Sonar & Systems (42)
093 Sonobuoys (7)
094 Space Technology (1)
095 Storage Equipment (1)
097 Submarines & Submersibles (6)
098 Submersible Equipment (23)
099 Subsea Production Systems (4)
100 Surveillance Systems & Equipment (18)
101 Survey Equipment (42)
102 Telemetry Equipment (18)
103 Test Equipment (11)
104 Tide Gauges (17)
105 Tools- Oilfield, Drilling & Fishing (2)
106 Towed Arrays & Bodies (9)
107 Tracks (2)
108 Umbilicals (10)
109 Underwater Communications (29)
110 Underwater Vehicles (37)
111 Valves (1)
112 Vibration Monitoring Systems & Vessels (6)
113 Winches & Accessories (21)
114 Workboats (3)
 
Service Category

001 Bathymetric Survey (42)
002 Charts & Charting (13)
003 Coastal Maintenance (12)
004 Coastal Protection (13)
005 Communications (13)
006 Consultancy Services (12)
007 Consulting Engineers Offshore (7)
008 Current Measurement (22)
009 Data Acquisition/Management (34)
010 Data Entry, Capture and Conversion (10)
011 Data Interpretation, Management & Processing (13)
012 Diving (7)
013 Downhole Survey & Services (2)
014 Dynamic Positioning (10)
015 Earth Sciences (15)
016 Ecological Health & Pollution (7)
017 Ecology (10)
018 Economic Development (1)
019 Education & Training (5)
020 Environmental Management (11)
021 Equipment Hire (16)
022 Geophysics (19)
023 Geotechnical Engineering (8)
024 Hydrographic Services (31)
025 Information Services (4)
026 Inspection, Repair & Maintenance (16)
028 IT Consulting (4)
029 Laboratory testing services (6)
030 Maintenance Services (11)
031 Maritime Surveillance (10)
032 Modeling (4)
033 Navigation & Position Fixing (21)
035 Ocean Currents (19)
036 Ocean Modeling (4)
037 Ocean Observation (49)
038 Oceanographic Survey (52)
039 Oceanology (40)
040 Optics (6)
041 Optronics (2)
042 Overhaul & Repair (6)
043 Personnel & Recruitment (2)
044 Photography (4)
045 Port Security (19)
046 Publications (2)
047 R&D Organisations (12)
048 Risk Analysis (2)
049 Safety & Survival Systems & Analysis (1)
050 Seabed Sampling (21)
051 Seismic Survey & Acquisition (20)
052 Simulation & Training (3)
053 System Modeling (1)
054 Systems Integration (32)
055 Target Acquisition & Recognition (9)
056 Temperature Measurement (20)
057 Test & Evaluation (13)
058 Trials & Trials Facilities (14)
059 Water Measurement, Sampling (41)
 
End User Sector

001 Oil & Gas (95)
002 Coastal Engineering (82)
003 Aquaculture (63)
004 Renewables (43)
005 Ocean Science (123)
006 Defense / Security (70)
007 Desalination (17)
008 Government (64)
009 Telecommunications (28)
MEDIA PARTNERS 2013
LINKS
http://www.oceanologyinternational.com
http://subseaworldnews.com/2013/05/02/sonardyne-names-new-non-executive-chairman-uk/
http://www.arabianoilandgas.com/article-4852-carbonate_evolution/#.UhCYTNKsg6Y
http://www.maritimeindustries.org/Events/Oceanology-International-China-2013/9255