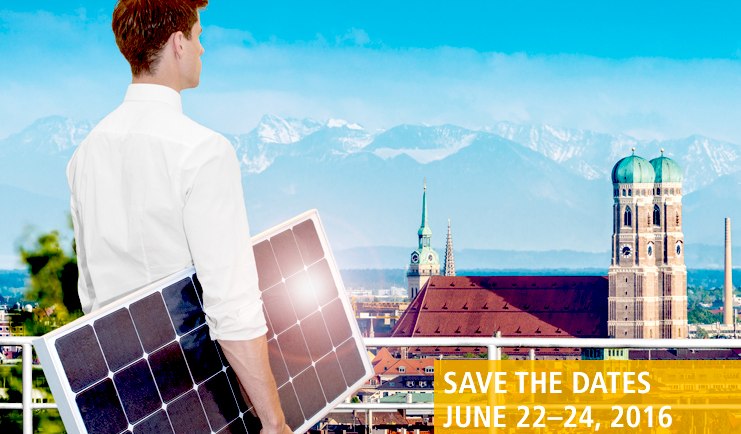 ABOUT INTERSOLAR 2015

INTERSOLAR EUROPE 2015, was the worlds Largest Exhibition for the Solar Industry in June of 2015.

The Trade Show, Fair and Exhibition was placed at the Messe Munich International. The event serves as an exciting Trade Show, Fair and Exhibition which covers the topics of Solar Energy, Energy, Technology and Renewable Energies and a lot more. This Trade Show, Fair and Exhibition is visited by around 40,000 professionals.
EXHIBITOR PROFILE 2016

INTERSOLAR EUROPE welcomes significant corporations, professional services providers and vendors in Solar Energy, Energy, Technology and Renewable Energies areas. It offers to show an extensive scale of goods and professional services to:

PV Cells and Modules
Energy Storage
PV Balance of Systems (BOS)
Trading, Transporting and Distributing Renewable Energy
PV Components, Tracking Systems, Mounting Systems
RH Renewable Heating Systems
PV Applications
ST/RH Systems Technologies
PV Manufacturing Equipment, Materials and Components
ST Solar Thermal Technologies/ Applications
Others PV
Others ST/RH

Intersolar abides by the guiding principle: Connecting Solar Business. Intersolar is the world's leading exhibition series for the solar industry and its partners. The exhibition series focuses on the areas of photovoltaics, PV production technologies, energy storage and solar thermal technologies. Since its founding, it has become the most important industry platform for manufacturers, suppliers, wholesalers, service providers and partners of the solar industry. With more than 20 years of experience Intersolar has the ability to best bring together the solar industry from the most influential markets around the world. Intersolar's global events take place in Munich, San Francisco, Mumbai, Beijing, and São Paulo.
TESLA ON STORAGE
At the standing-room-only opening keynote at Intersolar 2015, all the talk was on the future of solar and how energy storage was helping to pave the way for greater adoption of it. Dr. Eicke R. Weber, the director of the Fraunhofer Institute for Solar Energy Systems (ISE) opened the show outlining the great progress that solar has made in the past two years by stabilizing supply and demand. "Therefore in 2016, 17, 18 you will see production capacity and the market catch up, which means we should not expect further falling prices for PV modules," he said, adding "You can expect stable prices and maybe even some modest increases."

Next up was Tesla Co-Founder and Chief Technical Officer JB Straubel who offered a vision for the future of energy storage and PV. Straubel believes that the energy storage industry is "right at the precipice" of massive cost declines like PV experienced. "The next decade is going to look very different because all of the demand [for energy storage technology] coming from stationary energy storage and from electric vehicles — from many different companies not just Tesla — will change the demand curve and slope in a huge way," he said. "It's kind of like the difference between solar used for pocket calculators and satellites VS solar used for buildings. The demand is orders of magnitude higher and puts it on a different trajectory for cost declines."

To put it in numbers, Straubel believes that the demand for batteries coming from just his company will be something like 35GWh of energy storage by 2020. "That is more lithium-ion capacity than existed in the entire world in 2013."

Tesla will be demanding some of this battery technology for its Powerpack, a utility-scale battery that the company has recently unveiled. The Powerpack is about 10 times bigger than the Powerwall, which is designed for behind-the-meter residential applications. It is a 100kWh "building block" that is designed to be scaled up into an array. The Powerpack has a 10-year lifetime. Straubel showed the audience a conceptual drawing of a theoretical 100MWh/25MW power plant. "There is a clear and present value for transmission and distribution support," he said.

Straubel closed with some very aggressive predictions that seem more like a wish list than what may actually take place. "In our view battery costs are going to decline much faster than most people expect." He believes that in less than 10 years nearly all cars will be electric. Also he said bulk storage with batteries will grow faster than predicted. "Our view is that batteries are really going to win" over other energy storage technologies like pumped hydro, compressed air energy storage, even flow batteries, he said. "We are seeing price declines that make a lot of those technologies somewhat stranded," he added.

"So if we can have solar generation at $0.02-0.03 per kWh and if you can have a levelized cost of a battery that may fall below $0.10 per kWh you suddenly get to have energy that is 100 percent firm and buffered from photovoltaics that is cheaper than fossil energy," he said. That goal is in "grasping distance" according to Straubel.
BUT WHAT ABOUT STANDARDS?

Bob Galyen, the Chairman of the SAE International Battery Standards Steering Committee inquired about standardization. "North America has done a deplorable job when it comes to standardization," he said. "In my presentation on Wednesday I'll show you 8 different modules and not one of them is made out of the same cell," he added, asking Straubel directly what Tesla plans to do about helping to get standards in place.

"I'm a bit of a pessimist on how hard it will be to standardize the battery module in every pack," said Straubel. He said Tesla didn't want to wait for standardization before it went to market with its products. "I much prefer building products and making things work than sitting on standards committees and trying to get everyone to agree," he said. But he does agree that standards "would be very powerful" if they could be developed.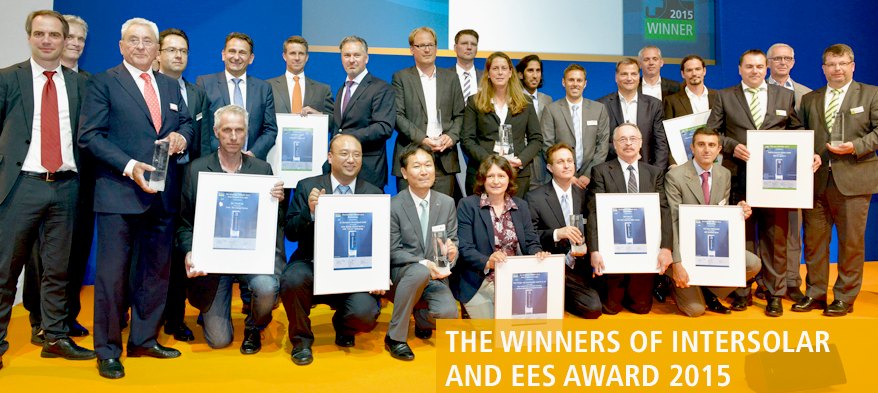 TRADE DISPUTE - SOLARWORLD QUITS SOLAR POWER EUROPE, JUNE 2015
German PV manufacturer SolarWorld has withdrawn its membership from industry body SolarPower Europe over the latter's change of stance on the ongoing EU-China trade dispute.

SolarWorld, which has been the key activist in the trade case that in 2013 led to the imposition of punitive duties on Chinese PV imports into Europe, confirmed its withdrawal this morning at the Intersolar Europe show currently running in Munich.

SolarWorld's vice president Milan Nitzschke said the move was prompted by the recent decision by SolarPower Europe, formerly known as the European Photovoltaic Industry Association (EPIA), to publicly oppose import duties on Chinese manufacturers.

EPIA had remained neutral in the earlier phases of the trade dispute but changed its stance on the eve of the SNEC trade show in China in April as part of a reinvigoration of the organisation that resulted late last month in its new name and brand.

Nitzschke questioned how a body claiming to represent the European PV industry could support the removal of measures to prevent the dumping practices that he said had been so destructive to EU manufacturers.

"With the decision to make a statement that the anti-dumping measures have to expire as soon as possible, this is in my opinion not in the European interest; this is in the interest of people who are busy with trade with China – so importers who want the cheapest modules, exporters who want to ship their materials or components to China and get access to the market, but nobody else," Nitzschke said.

He added that because SolarWorld still shared many of the aims of SolarPower Europe in fostering a healthy European solar industry he had hoped that the company could remain part of the association despite the differences of opinion on the trade issue.

But he said: "Talking with a lot of people in SPE, it's absolutely clear that the issue of going against the AD tariffs and MIP [minimum import price] is right now a bigger one for SPE than any other issue.

"There's no way for SolarWorld to stay with an association like that. I'm very sad about it, I've been a member of the board there, representatives of SolarWorld have been board members for years. So we contributed a lot to that association, but now we have to understand it's lost to the Chinese."

Nitzschke suggested EU ProSun, the body founded by SolarWorld to put pressure on the EU to act against alleged dumping by China, could function as an alternative representative body for the European PV industry. He said the body, which has the support of 30 European manufacturers, was planning to increase its range of activities beyond the trade issue to encompass other issues of concern to European PV players, such as technological innovation, promotion of self-consumption and consistent European industrial policy.

"I believe we are supporting the industry as a whole, every part of the value chain, but what we we cannot follow is the ones who say our only strategy is to get the lowest prices and maybe even lowest quality, or even prices below cost of production," Nitzschke said.

Speaking to PV Tech, James Watson, CEO of SolarPower Europe, said of SolarWorld's withdrawal: "I am naturally disappointed that SolarWorld has made this decision. We have worked together with them on many different issues in an open and transparent way. We represent the whole European value chain from manufacturing to installations and power sales; we are the natural home for all European solar sector actors with a growing membership week on week."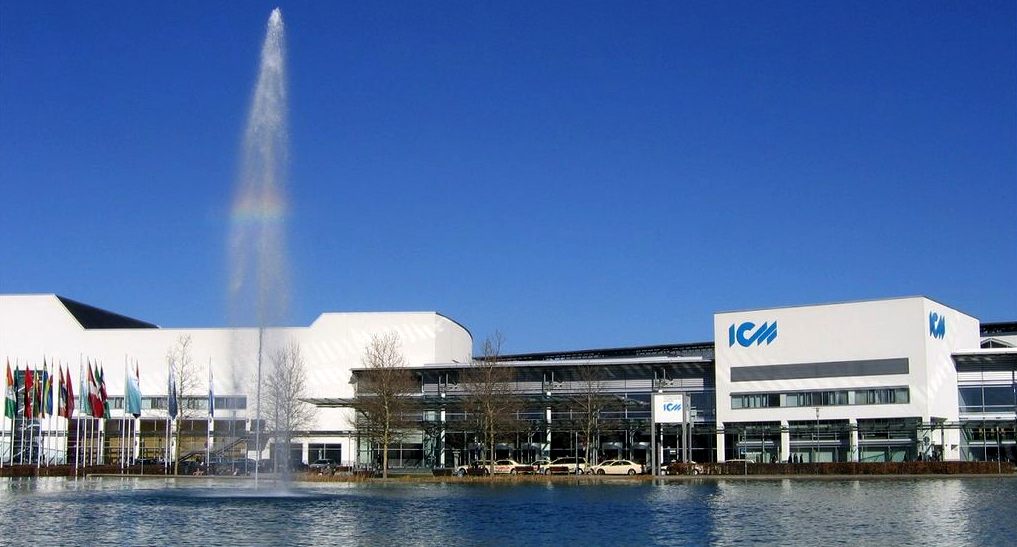 INTERSOLAR EUROPE VENUE
Messe München GmbH, also Messe München International, is the operator of the Neue Messe München exhibition center, the ICM (Internationales Congress Center München) and the MOC exhibition center. The exhibition space of the 17 halls together is an astounding 180,000 m2 and another 425,000 m2 of outdoor area; making Messe München by far the holder of the largest outdoor area of all exhibition companies in Germany. Messe München International (MMI) is the organizer of about 40 yearly trade fairs for capital and consumer goods and new technologies, in Munich and other locations around the world, and therefore one of the world's largest trade fair companies.

Partners of Messe München are the Free State of Bavaria and the city of Munich. Chairman of the Board since January 2010 is Klaus Dittrich. In 1908 the original Exhibition Park opened on the Theresienhöhe located behind the Ruhmeshalle, the fair moved at the end of 1998 to the new center in Munich-Riem. In the exhibition area there are exhibition rooms, the exhibition hall, exhibition tower and the International Congress Centre Munich (ICM). The architects were Bystrup Architecture Design Engineering, Bregenhøj + Partners, Kaup, Scholz, Jesse + Partner.

Messe München is a member of the AUMA, FKM, GDG, UFI, and CEFA trade associations.

After moving the fair from the city center to the former airport site in Messestadt Riem allowing the exhibition companies, along with the Neue Messe Munich, to have one of the most modern and sustainable trade fair complexes in the world and it has been certified as an energy-efficient company by TÜV Süd. With one of the largest Photovoltaic roof systems in the world and a sophisticated energy concept to an annual saving of more than 8,000 tons of CO2. The entire exhibition center is heated with renewable energy through a geothermal system from Stadtwerke München.

The Messe München, the International Congress Center (ICM) and the MOC Event Center are available for conferences, meetings and small events

In 2010, Messe München Group recorded a turnover of €301.8 million, of which €257.9 million from Messe München partners. 9,216 of a total of 37 895 exhibitors came from abroad. In 2010 the Messe München saw total of 2,364,322 visitors.

The most visited event at the Munich Trade Fair Center is the construction fair bauma, also the world's geographically largest fair, which takes place every three years and attracts more than 530,000 visitors. Large public exhibitions are the f.re.e (formerly CBR, caravan, boat, International Travel Market), the Heim + Handwerk and the Internationale Handwerksmesse. Important trade fairs include the ISPO, analytica, AUTOMATICA, BAU, and drinktek. Other exhibitions in Munich are EXPO REAL, IFAT, Intersolar, LASER World of Photonics, Transport Logistic, eCarTec and the yearly alternating productronica and Electronica.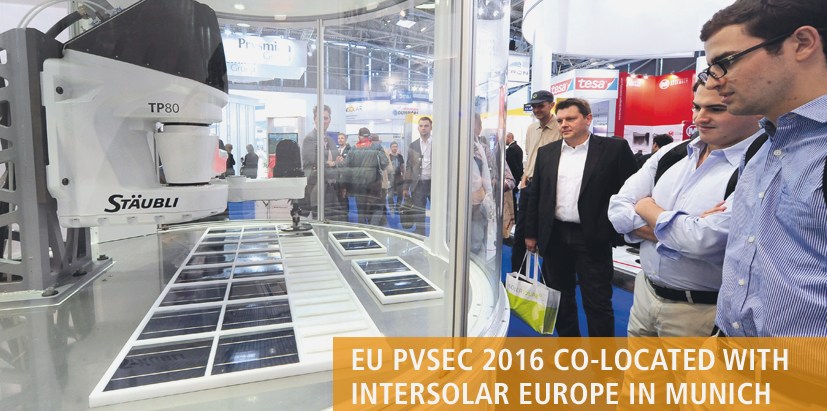 CONTACTS
Intersolar is organized by Solar Promotion GmbH, Pforzheim and Freiburg Wirtschaft Touristik und Messe GmbH & Co. KG and its international subsidiaries Solar Promotion International GmbH, Pforzheim and Freiburg Management and Marketing International GmbH (FMMI).
Team Intersolar Europe
Solar Promotion GmbH
Phone: +49 7231 58598-0
Fax: +49 7231 58598-28

Robert Schwarzenböck
Press contact
fischerAppelt, relations
Phone: +49 89 747466-23
Fax: +49 89 747466-66
Messe München GmbH
Messegelände
81823 München
Phone: +49 89 949-20720
Fax: +49 89 949-20729
E-mail: info@messe-muenchen.de
INTERSOLAR 13 JULY 2015, NORTH AMERICA
The Intersolar North America 2015 conference began with a bang, focusing on the solar + storage aspect of our growing clean energy economy, and most notably Tesla CTO JB Straubel's opening keynote prediction (see above) that batteries will "win the day." The total attendance should be around 27,000 (exhibition and conference attendees
and exhibitor staff expected). The areas of focus were: Photovoltaics; PV Production Technologies; Energy Storage and Solar Heating & Cooling Technologies.

Moscone Center West Hall
800 Howard Street
San Francisco, CA 94103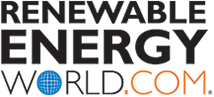 LINKS
Renewable Energy World July 2015 Tesla cto bulk energy storage will grow much faster than people expect
PV-tech intersolar_2015_solarworld_quits_solarpower_europe_over_trade_dispute
Cleantechnica 2015/07/14 solar-industry-innovations-abound-intersolar-north-america
https://uk.linkedin.com/company/messe-muenchen-gmbh
http://www.messe-muenchen.de/en/meta/home/home.html
https://en.wikipedia.org/wiki/Messe_M%C3%BCnchen
http://eventegg.com/intersolar-europe/
http://cleantechnica.com/2015/07/14/solar-industry-innovations-abound-intersolar-north-america-2015/
https://www.intersolar.de/
http://www.pv-tech.org/news/intersolar_2015_solarworld_quits_solarpower_europe_over_trade_dispute
http://www.solarpowerinternational.com/
http://www.renewableenergyindiaexpo.com/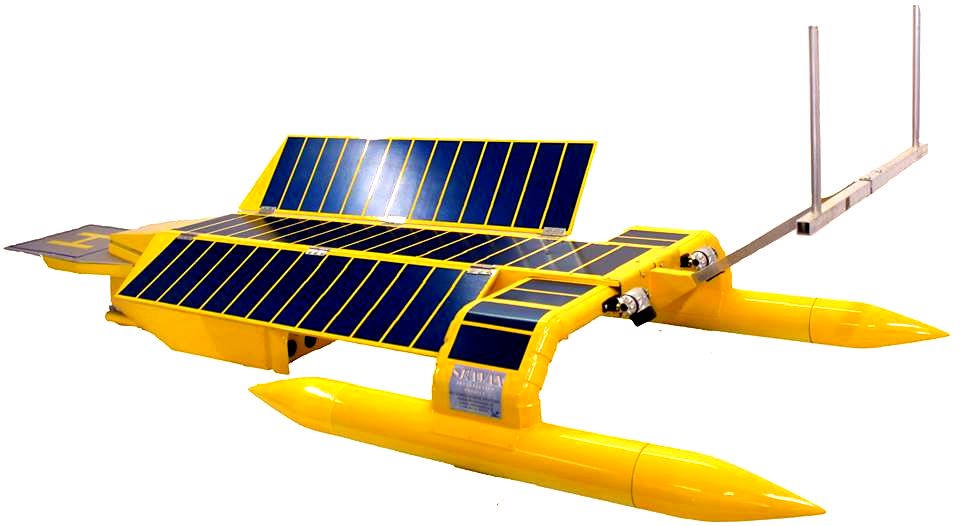 SEAVAX: The Bluefish™ concept vessel is a platform to demonstrate technology for zero carbon ships of the future, using solar and wind power as the driving force. Governments could slash their operational costs by going over to pollution free ships. Bluefish designs use no diesel fuel to cruise the oceans at relatively high speeds of 7-10 knots 24/7 and 365 days a year - only possible with the unique energy harvesting system. This vessel is likely to pay for itself in fuel saved every ten years.