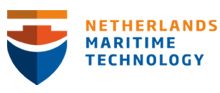 CMTI is an agency of the Holland Shipbuilding Association. This association serves the interests of the shipbuilding and maritime supply industry in The Netherlands and is linked with Netherlands Maritime Technology.

The Holland Shipbuilding Association represents the interests of the Dutch maritime industries, a total maritime turnover of € 7.3 billion and a combined workforce of over 34,500 people.


NETHERLANDS MARITIME TECHNOLOGY - Official international launch - September 2014

The official international launch will take place during SMM in Hamburg (9 to 12 September 2014). Netherlands Maritime Technology will have a good presence at the world's largest shipbuilding and marine equipment exhibition. The Holland Pavilion in Hall B7 covers 950 square metres and will host 45 Dutch exhibitors.

For the event the Royal Dutch Navy frigate HMS Evertsen will visit Hamburg and be the stage for a seminar about how technology from the Netherlands can help ship owners reduce operational expenditure. The day will be concluded with a network reception onboard HMS Evertsen, where the official international launch of Netherlands Maritime Technology will take place.

CMTI PRIORITIES

CMTI is focused on the spearheads of the maritime research agenda:

1. designing concept developments
2. reducing fuel consumption and emissions
3. optimizing the intelligence of ship systems
4. developing maritime rules and regulations
CMTI AUTONOMOUS SHIP STUDY
In this study the potential of remote vessel state monitoring and state influence is investigated to be able to sail a ship with reduced crew or even without crew.

It is beneficial that information about the state and behaviour of the ship (hull and shapes, machines, systems, etc.) can be sent ashore when the following possibilities may arise:

A. Better controllability of the ship linked to, amongst others, the weather conditions to avoiding wasting energy.

B. Predictable maintenance that will reduce the frequencies and required time for maintenance and will reduce or prevent damage to the hull, machinery and systems.

C. Reduction of the crew to (almost) unmanned sailing.

D. A better knowledge on how the ship behaves in practice autonomously, will allow designers to increase performance to match real operational conditions.

CMTI's approach will be to investigate remote data communications for ships, related to the parameters and systems to support the control of (almost) an unmanned vessel.

A concept is to be developed for remote shore-based control of an (almost) unmanned ship, but this is already a reality for other companies and organisations.

Information: boudewijn.hoogvelt@cmti.nl
phone 0031 10 44 44 330 / 0031 6 50 68 19 08

INTERNATIONAL MARITIME COUNCIL - BAGSVAERD, DENMARK
Peter Sand is quoted as saying: "Currently the debate as to autonomous shipping is more academic than operational." Peter is an analyst at the Bagsvaerd, Denmark-based Baltic and International Maritime Council, whose members control about 65 percent of the global fleet. Apparently, none of them had yet raised the question of drone ships with the trade group.
Bloomberg's reporter/editor covering autonomous shipping are: Isaac Arnsdorf in New York iarnsdorf@bloomberg.net and Millie Munshi at mmunshi@bloomberg.net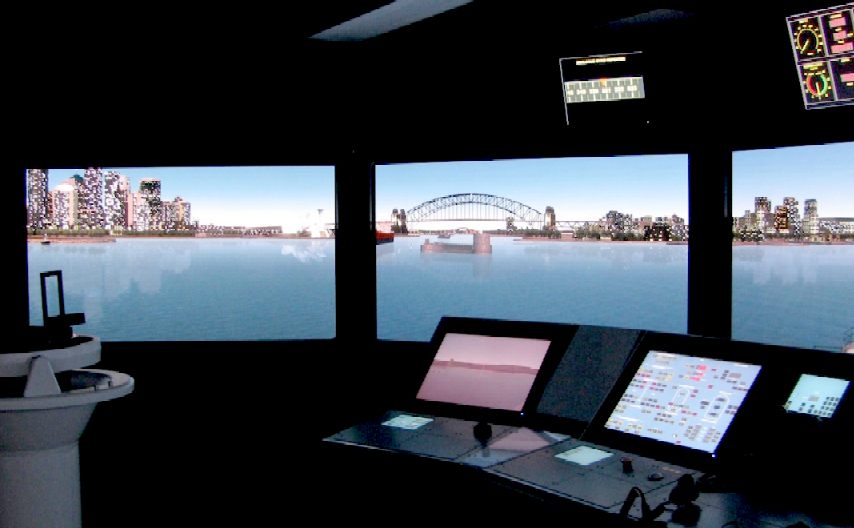 UAVs have been approved by the FAA for civilian operations, crop dusting, border controls and film making. GOOGLE - Are streets ahead with autonomous cars that have a 100% safety track record at time of publication. So why is shipping different?
CONTACTS
Netherlands Maritime Technology
De Willemswerf
Boompjes 40
3011 XB Rotterdam
The Netherlands

P.O. Box 23541
3001 KM Rotterdam
The Netherlands

T +31 10 44 44 333
F +31 10 21 30 700
E info@maritimetechnology.nl
Netherlands Maritime Technology Singapore Branch
9 Temasek Boulevard
31/F Suntec Tower 2
Singapore 038989
T +65 65 59 62 80
F +65 91 47 90 75
E singapore@maritimetechnology.nl

LINKS
http://www.cmti.nl/ http://www.cmti.nl/
Rolls-Royce predicts drone ships in a decade
http://www.slashgear.com/rolls-royce-predicts-drone-ships-in-a-decade-27310153/
BBC technology news http://www.bbc.co.uk/news/technology-26438661
Planning-for-a-future-of-robot-ships
http://www.safety4sea.com/planning-for-a-future-of-robot-ships-19611
Driverless-cars-meet-captainless-ships-autonomous-vehicles-to-take-to-the-sea/
http://www.bbc.co.uk/news/technology-26438661
http://singularityhub.com/2014/03/18/driverless-cars-meet-captainless-ships-autonomous-vehicles-to-take-to-the-sea/
Autonomous-cargo-vessels-could-set-sail-without-crew-under-watchful-eye
Unmanned autonomous ships - Rolls Royce Waterspeed
http://www.unmanned-ship.org/munin/about/the-autonomus-ship/
Unmanned-cargo-ships-face-industry-resistance-are-a-good-idea-anyway
http://www.rolls-royce.com/marine/ship_design_systems/