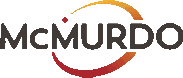 FLEET MANAGEMENT WITH IRIDIUM GO!
Iridium GO! is an example of a satellite-based solution that delivers reliable global connectivity for both voice and data communications with an onboard Wi-Fi hotspot to share connections for up to 5 mobile devices including: smartphones, tablets, and PCs. Iridium GO! fully integrates with the Boatracs suite of Fleet Management applications.
The Boatracs Fishing Mobile Communication Terminal GPS (FMCTG) is approved by the National Marine Fisheries Service (NMFS) in the United States and the Department of Fisheries and
Oceans (DFO) in Canada to provide a reliable log of location, days at sea and catch, in this case plastic waste. Running a maritime company is complex business. Operators often deal with multiple vendors to put vessel communications in place, choose the best airtime plan and secure software to streamline operations. With Boatracs you only have to make one call to get a complete solution including hardware, airtime, software and 24 LIVE support. Save time and money Boatracs single source solution for maritime communications.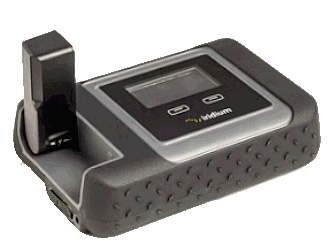 IRIDIUM GO! CONNECTS ANYWHERE IN THE WORLD FOR:

* Off-shore oil operators

* Off-shore fishing fleets

* Mariners located off shore or in other remote environments

* Emergency and first responders

* Aviation pilots to communicate with central offices during emergencies

* Incident response teams to send photos and data for trauma team preparations

* Military personnel requiring secure, reliable connectivity for covert operations

* Recreational vessel owners for convenience and safety

* Anyone requiring coverage while outside of cellular range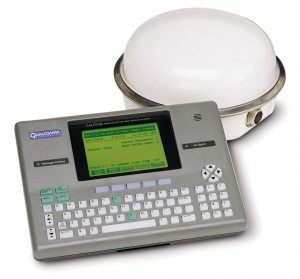 TECH SPECS

Dimensions: 4.5" x 3.25" x 1.25"

Durability:

Military-grade ruggedness (MIL-STD 810F)
Ingress Protection (IP65)
Temperature range: -10c to +50c (operational), -20c to +60c (storage)
Jet water resistant
Shock resistant
Dust proof

Design:

Stable, lay-flat design
Flip up antenna
Built-in menu/status display

Device Flexibility:

Wi-Fi device ready
App API for developers
Robust accessory platform

* Iridium-provided apps available for Apple iOS 6 & 7 and Android 2.3.x Gingerbread, 3.x.x Honeycomb, 4.0.x Ice Cream Sandwich, and 4.1.x/4.2 Jelly Bean with updated versions to be made available to follow Android releases.

** Requires active Iridium SIM subscription, proper SOS configuration, online registration with GEOS, and acceptance of the terms of use for global response service in the event of an
emergency.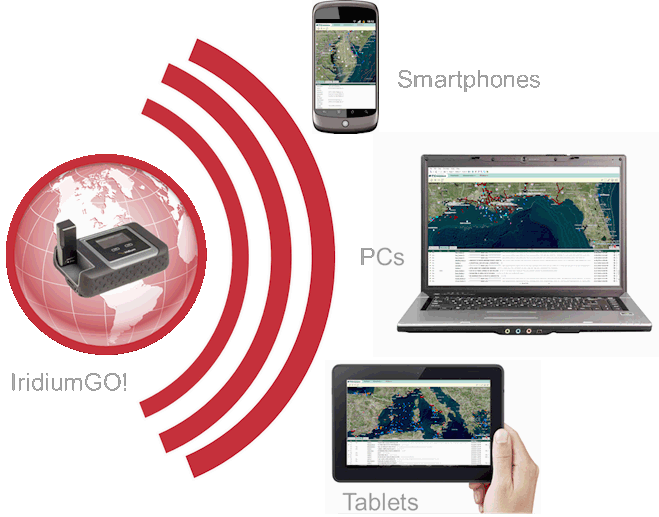 BENEFITS

Easy to Use - Simply flip up the integrated antenna and the battery-powered unit connects quickly and automatically to the Iridium LEO satellite constellation to create a reliable Wi-Fi hotspot with a 100 foot (30 meter) radius. It's like having your own global cell tower to connect anywhere in the world. Versatile Iridium GO! supports a broad range of global communications including voice calls, e-mail with configurable sizing, two-way SMS, GPS tracking, emergency SOS alerts, applications, photo transfer, online tracking, social networking, and compressed web pages for faster download speeds.
Affordable - A low flat fee for the hardware kit and affordable service plans keep voice and data costs for fleet management under control. Flexible service plans allow you to choose the right
one for your needs, including an Enterprise plan that includes unlimited data and SMS messaging. Least cost routing allows you to connect via cellular when within range.

Easy to Install - Iridium GO! is portable, but can be easily mounted. With a stable, flat design, Iridium GO! can be installed in a vessel, vehicle, or aircraft in minutes. Add an external antenna for
improved Iridium reception. Professional installation recommended.

Rugged Design - Iridium GO! is built for harsh environments – small, durable, and able to withstand rain, sand, dust, and any other rough condition that might be encountered. Combining military-grade ruggedness with unmatched power, Iridium GO! ensures you can connect – even in the most challenging situations.

Increased Productivity - Iriidum GO! integrates with Boatracs Fleet Management applications. Connect Iridium GO! to smartphones you already own, enabling global access on up to 5 devices. Install Iridium apps for Apple® or Android™ devices to access voice calling and other features to enhance operational productivity (access control available).


FEATURES

Global coverage
Works with all smartphones and tablet designs *
Use your smartphones naturally without having to
simultaneously hold and orient satellite component
Designed for a multi-user environment
Designed for inclement weather use (IP65-rated)
SOS button with global response service included (GEOS) **
Integrated GPS location services
Email/web optimization app included
Firewall/controls to avoid runaway data charges
Developer platform for mobile app enablement
Compatible with external antenna accessories
Accessories for installation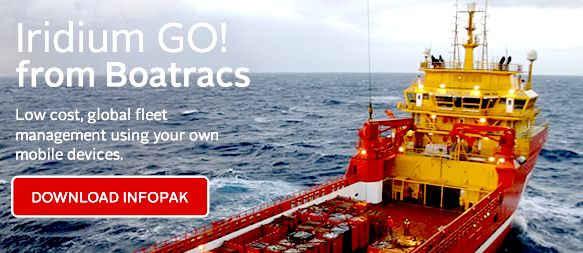 McMURDO FLEET MANAGEMENT ADVANTAGES

Iridium GO! is integrated with McMurdo's vessel and shore side software suites

Software suite enables integration of 3rd party applications, such as ERP and navigation systems

Supports least-cost routing (e.g., cellular before satellite)

Tablet application for ease of use

BTConnect for improved maritime operations through two-way, web-based messaging and mapping

BTVessel to improve on-board productivity using electronic forms

CONTACTS

11610 Iberia Place, Suite 100, San Diego, CA 92128 USA
Customer Service

800-262-8722 Toll-Free
858-458-8116 Fax
operations@boatracs.com

General Inquiries

877-468-8722 Toll-Free
858-458-8116 Fax
info@boatracs.com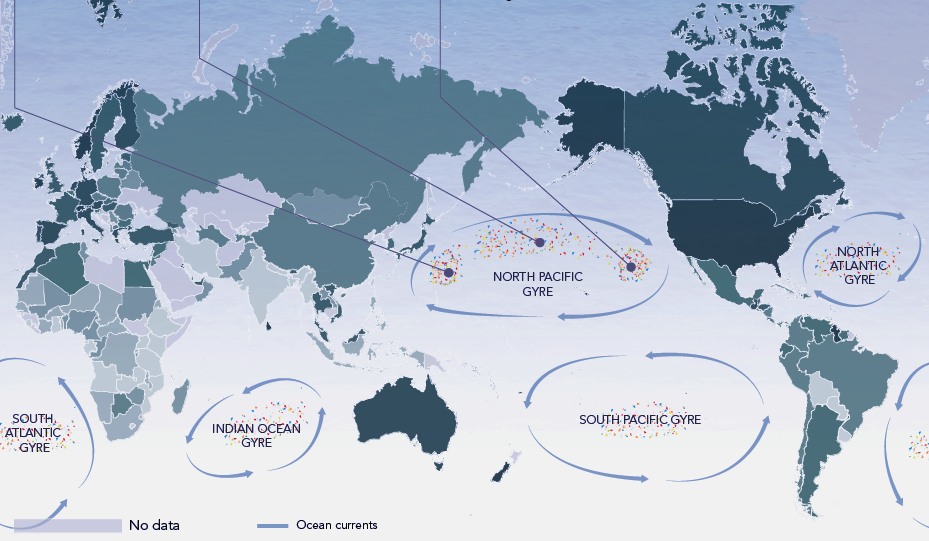 Managing a fleet of robot cleaners dictates a reliable and secure means of communicating between the operators/owners and the individual drones. Each drone feeds information of plastic soup density to a common source that shares data to best achieve ocean cleanups. Global low cost satellite coverage is essential to ensure successful missions, day in day out. BMS are looking to collaborate with communications companies, ship builders, solar and wind generating companies - in the quest to make this happen.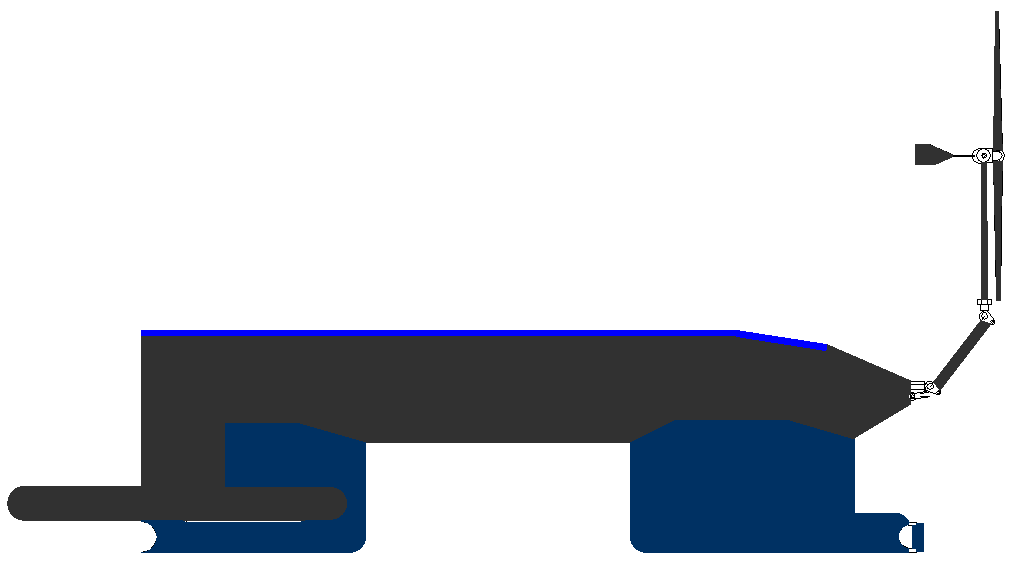 Several of these cleaners operating as Atlantic, Indian and Pacific ocean fleets could make such conservation measures cost effective, and even potentially attractive to governments around the world - for the health of the world.
Recovered plastic could be processed to produce oil, energy or recycled products. Better than letting fish and seabirds eat the waste and kill themselves, and who knows how that may affect us, where seafood is an essential resource for mankind and toxins in the food chain are cumulative.
LINKS
National Geographic 2014 ocean garbage patch plastic pacific debris
The Telegraph Great Pacific Garbage Patch has increased 100 fold since the 1970s
Plosone ocean pollution article Fjournal pone 0111913
The Guardian 2014 December full scale plastic worlds oceans revealed first time pollution
Robotics Tomorrow ocean pollution
Daily Dot technology ocean cleaning drone
Interiorholic gadgets ocean robot cleaner
PSFK 2012 marine robots clean oceans
http://www.boatracs.com/
http://www.unep.org/
http://www.unep.org/environmentunderreview/
http://news.nationalgeographic.com/news/2014/04/140414-ocean-garbage-patch-plastic-pacific-debris/
http://www.plosone.org/article/info%3Adoi%2F10.1371%2Fjournal.pone.0111913
http://www.roboticstomorrow.com/content.php?post_type=1919
http://www.dailydot.com/technology/ocean-cleaning-drone/
http://www.interiorholic.com/other/gadgets/ocean-robot-cleaner/
http://www.psfk.com/2012/07/marine-robots-clean-oceans.html
http://www.unep.org/environmentunderreview/
ARCTIC - ATLANTIC - BALTIC - BERING - CARIBBEAN - CORAL - EAST CHINA - ENGLISH CH - GULF MEXICO
INDIAN - MEDITERRANEAN - NORTH SEA - PACIFIC - PERSIAN GULF - SEA JAPAN - STH CHINA
Youtube