The premier Green Ship Technology event for the maritime industry: practical and up-to-date information for those interested in sustainable shipping.
A growing need for cost-savings and greater accountability for emissions and environmental performance within the shipping industry has resulted in a huge upswing in eco-friendly marine propulsion and power systems.
Equipping the shipping industry to make informed decisions on crucial environmental issues:
The GST industry debate: Can MRV meet the proposed goals?

Spotlight on costs, competitiveness and impact on commercial operations: is industry ready for 1.1.15?

Strategies to cope with ballast water management implementation

Retrofitting: analysis of the best methods for fitting new technologies and industry case studies

Operational case studies on energy efficiency best practice

Crystal ball gazing on opportunities for alternative marine fuels
New for 2014!
Themed lunch tables: continue discussions with like-minded atttendees for more analysis of key concerns

Technology incubator: hear from new technologies and their plans for future development

Next generation insights: poster exhibition of the latest R&D projects

Brand new workshops: Enhancement of energy efficiency for ship operations, working group on hull and propeller performance measurement, and energy efficiency for OSVs

SPEAKERS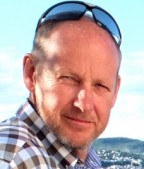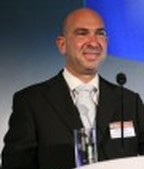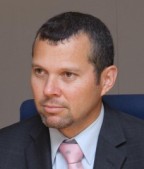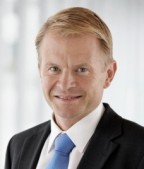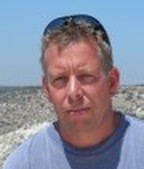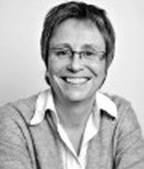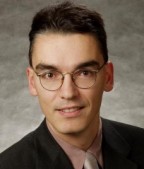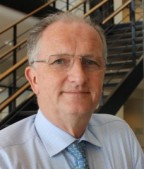 SPONSORS & EXHIBITORS
..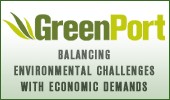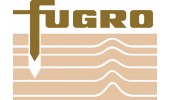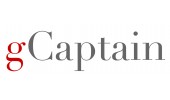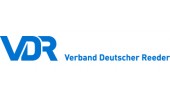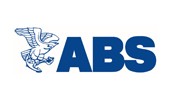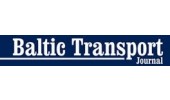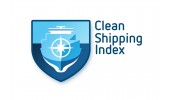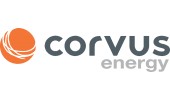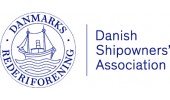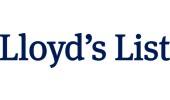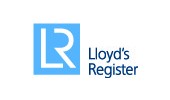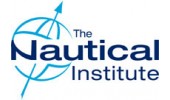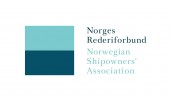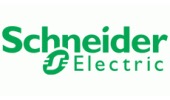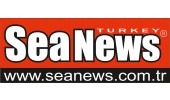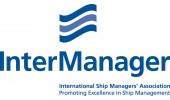 GREEN SHIP TECHNOLOGY AWARDS 2014
The awards recognise and acknowledge the continued improvement in the effort to maintain the marine environment. The winners for the 2013 GST Awards were Rolls-Royce Marine for Environship.
The GST awards acknowledge the most innovative technology put in use in the last twelve months which has shown a benefit to the marine environment.

New for 2014 - An Award for Green Ship-owner of the Year

The aim of these Awards is to recognise and acknowledge the continued improvement in the effort to maintain the marine environment and mitigate the effects of shipping on it

TO ENTER

The nominations will be judged by a panel of ship owners and shipping organisations and is open to maritime technology manufacturers, suppliers and shipbuilders to submit entries for consideration or to be nominated by ship owners or operators

All entries/nominations should be submitted by 31st January 2014. The judging panel will judge entries in February 2014 and the winners will be announced and the Awards presented at the GST 2014 Gala Dinner on 18th March 2014
GST CONTACTS
Maritime Customer Services
PO BOX 406 West Byfleet KT14 6WL UK
Tel: +44 (0) 20 7017 5510
Fax: +44 (0) 20 7017 4745
Email: maritimecustserv@informa.com

For speaker information, please contact:

Vanessa Darnborough

Tel: +44 (20) 701 74418
Email: vanessa.darnborough@informa.com

For information about exhibition opportunities please contact:

Paul Skinner

Maple House, 149 Tottenham Court Road, London, W1T 7AD

Tel: +44 (0) 20 7017 4402
Email: paul.skinner@informa.com

For information about sponsorship opportunities please contact:

Paul Skinner

Maple House, 149 Tottenham Court Road, London, W1T 7AD

Tel: +44 (0) 20 7017 4402
Email: paul.skinner@informa.com

For information about upcoming conferences and/or speaking opportunities contact:

Lucy Harris

Email: lucy.harris@informa.com

With any difficulties/comments regarding website please contact:

Webchanges

Tel: +44 (0)20 7017 7109
Email: webchanges@iirltd.co.uk
To celebrate innovation in this field, Ship Technology global short-listed a selection of designs, concepts and breakthrough technologies from 2013, all of which are thought to be capable of fundamentally changing energy and efficiency within the maritime industry:-
Eco Marine Power - Aquarius MRE

The Aquarius MRE System is an advanced integrated system of rigid sails, solar panels and energy storage modules designed to harness both wind and solar power.

First released in 2012 the company has forged ahead in 2013 through a serious of partnerships demonstrating the company's relentless pursuit of innovation throughout the entire MRE ecosystem. Deals include a partnership with Solbian Energie Alternative Srl of Italy to focus incorporating their technology into EMP's EnergySail - a configurable rigid sail that is able to tap into the power of the wind and sun.

Most recently the company established a deal with KEI System Ltd (KEI) of Osaka, Japan, for the development of the Aquarius Monitoring and Automation System or Aquarius MAS - a marine computer system capable of monitoring and/or controlling equipment on ships including wind and solar power devices.

Duke University - Hull Coatings

Duke University engineers have developed a polymer that can prevent fouling on ships' hulls by twitching, creasing and wrinkling. Taking inspiration from the same barnacles and bacteria that cause the problem in the first place, unlike most other hull coatings this approach is entirely non-toxic.

The technology has been tested with good results in the laboratory and researchers are now working on reducing cost and longevity of the material which has already received serious interest from an industry keen to save millions on down time and fuel-drag.

Corvus Energy - Prinsesse Benedikte

At the end of July 2013, the 124-metre Prinsesse Benedikte - the largest hybrid vessel ever built, nicknamed the "Prius of the Sea" - is anticipated to go live with her new hybrid system on Denmark's Rødbyhavn to Puttgarden route.

Powered by Vancouver-based Corvus Energy's advanced lithium polymer battery solution, it will reduce maintenance costs, fuel consumption, greenhouse gas emissions and noise production, while increasing revenue and technical efficiency. If it floats, and we're certain it will, the Prinsesse Benedikte will set the benchmark for innovation in hybrid passenger vessels.

DNV & PSE - On-board CCS

In February 2013 Det Norske Veritas (DNV), and Process Systems Enterprise Ltd. (PSE), announced that their joint Maritime CCS (carbon capture and storage) research and development project successfully developed a concept design for on-board chemical CO2 capture.

The results show that the concept is technically feasible and capable of reducing ship CO2 emissions by up to 65%. For a VLCC tanker, this could correspond to capturing more than 70,000 tonnes of CO2 per year, directly transforming emissions to a tradable product. Financed by the UK's Technology Strategy Board and the Research Council of Norway under the EUROSTARS initiative, the design captures liquid CO2 until it can be discharge into transmission and storage infrastructures at the next suitable port.

Sky Sails - Wind Propulsion

Consisting of three main components: a towing kite with rope, a launch and recovery system and a control system for automated operation, Sky Sails patented design makes use of the cheapest and most powerful source of energy at sea - the wind.

So persuasive is the potential of this particular technology that for the first time wind propulsion will be taken into account when computing the Marine Environment Protection Committee's Energy Efficiency Design Index (EEDI) for 2013.

Maersk - Triple E

Launched in July 2013 in Okpo, South Korea the Mærsk Mc-Kinney Møller, is the largest ship ever built. The first of the Triple- E class, the vessel sets new standards in the container industry, not only because of its epic size, but also because of a unique design which ensures the vessel emits 50% less CO2 per container moved than the current average on the Asia-Europe route.

The Triple-E will also consume approximately 35% less fuel per container than comparable ships, a true feat of sustainability design and engineering.
The ultimate green and possibly the first ever Zero Carbon ship. LEFT: Debut of the SolarNavigator MkI SWATH model exhibited in London December 1994 to January 1995 at Earl's Court. Dozens of visitors signed a book recording their comments on the project. RIGHT: Eastbourne Arndale shopping centre, exhibited in the summer of 1995.
SHIP TECHNOLOGY.COM CONTACTS
Europe Atlantic Offices
John Carpenter House
John Carpenter Street
London EC4Y 0AN
United Kingdom
Tel: +44 207 936 6400
Asia Pacific Office
Suite 1608, Exchange Tower Business Centre
530 Little Collins Street, Melbourne
3000, Victoria, Australia
Tel: +61 3 99 097 757
Fax: +61 3 99 097 759
GREEN SHIP CONFERENCES - Participation of foreign countries:

Australia, Austria, Belgium, Brazil, Canada, China, Cyprus, Denmark, Finland, France,
Germany, Hong Kong, India, Indonesia, Israel, Italy, Japan, Korea, Malaysia, Mexico
Maldives, Netherlands, Norway, Oman, Philippines, Poland, Romania, Russia,
Singapore, Spain, Sri Lanka, Sweden, Switzerland, Taiwan, Thailand, Turkey, UAE, UK,
USA, Vietnam

LINKS:
http://www.informamaritimeevents.com/event/greenshiptechnology
http://viewer.zmags.com/publication/f5def278#/f5def278/22
http://www.londonboatshow.com/2014/show_info/getting_to_the_show.aspx
http://www.maritimeindustries.org/Events/KORMARINE-2013/10726
http://www.maritimeindustries.org/Home
http://www.britishmarine.co.uk/