DIMDEX 2014
The Qatar Armed Forces would like to extend a warm welcome to all visitors to the Doha International Maritime Defence Exhibition, DIMDEX.

With the support, in 2012, of 79 military delegations from 54 countries, over 9000 dedicated visitors from 54 countries and in excess of 160 exhibiting companies, DIMDEX has become firmly established as the Middle East's leading maritime and naval defence exhibition and conference.

The 2014 exhibition and conference will take place from 25 to 27 of March 2014 in Doha, and is set to be the largest event aimed at the protection of the region's citizens.
While naval procurement programmes are in decline in many parts of the world, the Middle East and North African (MENA) region is stepping up its investment in new naval and maritime security capabilities in response to a wide spectrum of operational challenges.
The latest 20 year forecast for the MENA region suggests that over 600 new vessels will be acquired at an estimated market value of around £40 billion which represents almost 20% of the global naval market through to 2032 measured by the number of new hulls. Mine counter-measure vessels and patrol craft remain a key focus with ballistic missile defence (BMD) and the advantages of sea-based detect and engage systems also a significant factor in planned acquisition. Submarine and ASW capabilities are also under review.
Maritime security capabilities such as maritime patrol aircraft, coastal surveillance systems and unmanned systems are all expected to boost spending in the near future whilst significant investments are also being made in port and naval base infrastructure.

SPONSORS

DIAMOND SPONSORS - Nakilat Damen Shipyards Qatar (NDSQ) is a joint venture between Nakilat, the world's leading transporter of liquefied natural gas (LNG), and Damen, a global leader in shipbuilding. Jointly they operate a world-class and state-of-the-art facility capable of building ships in steel, aluminium or glass reinforced plastic with a length of up to 170m. Vessels manufactured by NDSQ feature Damen's proven shipbuilding designs and its industry-leading standards for quality in all aspects of the manufacturing process.

HOST - Qatar Emri Naval Forces.

SUPPORTED BY - Qatar Armed Forces.
DIMDEX: THIRD EXHIBITION 2012
The Doha International Maritime and Defence Exhibition & Conference, is the main maritime defence event in the MENA (Middle East & North Africa) region. The event was bolstered by naval and defence players hoping to tap the region's markets.
In contrast to naval procurements budgets in the other world parts, which are shrinking, MENA budgets are expected to grow, according to the latest forecast by AMI International's analysis and consulting group. It projects new naval ship and related equipment expenditures in the MENA regional market will reach US$49 billion over the next 20 years, up 20-percent from AMI's 2009 forecast.
Saudi Arabia, Iran, Israel, Egypt, UAE and Algeria are projected to be the leading naval spenders in the region over the next 20 years, accounting for about 73% of the regions total forecasted naval market by volume (number of new hulls acquired), and about 76% by market value of the new ship and system programs.

The importance of larger surface combatant procurements in the region – specifically corvettes and frigates is highlighted by 21 active ship construction programs, despite the fact that less than 60% of the total "new build" spend in the region will remain focused on smaller patrol craft, amphibious ships, mine countermeasures and support vessels, according to AMI International forecasts. Submarine procurements in the MENA market are also gaining renewed importance.

The forecast helps to explain the large participation of major naval and defence players, including DCNS, Fincantieri, Navantia, ThyssenKrupp, Damen, Huntington Ingalls and Lürseen, as well as regional and world-wide based medium and smaller shipyards including Abu Dhabi Ship Building (ADSB), Nakilat, Al Fattan Ship Industry, CMN, Dearsan, RMK Marine and Yonca-Onuk.

According to DCNS, several Navy delegations were interested into the company's latest development: L'Adroit OPV (Offshore Patrol Vessel), part of the Gowind family. Recently entered officially into service, but handed over to French Navy in October 2011, the innovative 1,400t OPV is characterized by limited superstructures with a panoramic bridge and a unique integrated mast to accommodate radars and antennas, leaving extensive space for both aviation facilities – designed to accommodate up to 10 tons helicopters and up to one ton unmanned air systems – and a stern launch and recovery area for rigid hull inflatable boats and unmanned surface vehicles. With the networked Polaris combat management system (CMS) and a 30-member crew in addition to up 30 persons, the L'Adroit OPV has successfully completed sea trials with Schiebel Camcopter S100 unmanned vertical and take-off landing air system, reported to be the first vessel designed to operate small UAV. Equipped with an electro-optical and data link payload, the trials showed the UAS can operate up to sea state 4, vastly extending the surveillance capability of the naval platform, being managed and integrated with Polaris CMS from the 360° bridge dedicated air operation station. DCNS is planning to conduct further sea trials with a surface search radar payload, as well as with unmanned surface vehicles, but this will depend on when the OPV begins a long mission in the Mediterranean sea and the Atlantic Ocean, performing a range of missions including fisheries inspection and protection, anti-drugs operations, environmental protection, humanitarian assistance, and search and rescue at sea. Manned by two full crews which alternate every four months, L'Adroit is designed to remain at sea for extended periods – up to 220 days per year. With an overall length of 87 meters, the experimental patrol vessel L'Adroit has a range of 8,000 nautical miles. It can remain at sea for over three weeks at a stretch, sail at speeds of up to 21 knots, and operate both helicopters and drones.

Fincantieri presented its latest construction developments for two countries in the MENA region: UAE and Algeria. Last January, the Italian shipbuilding group launched the first of two 550t stealth patrol vessels for the UAE navy, ordered in 2010 as part of the Falaj 2 class programme, which are expected to be delivered from the end of the third quarter of 2012. Fincantieri is completing the combat systems integration together with Selex Sistemi Integrati on board the 1,650t Abu Dhabi class ASW corvette, which is planned to be delivered to the UAE navy in the third quarter of 2012, before leaving Italy for the Arabic Gulf country.

Fincantieri has further enlarged its presence in the region with the creation of the Etihad Ship Building (ESB) joint-venture with UAE-based Al Fattan Ship Industry, which aims to locally build both aluminium and steel vessel as well as providing repair, maintenance and training to UAE and other Arabic Gulf navies. It recently launched operational activities with the soon-to-be completed warranty works on board the first two Iraq navy patrol vessels built by the Italian shipbuilder, and intends to build vessels such as Saettia family-based platforms. Fincantieri was also showcasing the model of 8,800t LPD built for the Algerian navy, capable of conducting both amphibious and logistic support missions.

Strongly present in the region with Qatar-based Nakilat shipyard, the Damen shipbuilding group was focused on showing its latest achievements in the MENA region, with the Tarek ben Ziyad Sigma 10513 type class multi-mission frigate, recently delivered to the Moroccan navy, together with a dozen of other Arabic Gulf and Allied navies naval vessels, present at the Doha port. The frigates are part of a wider program including two smaller Sigma corvettes, of which the Sultan Moulay Ismail has already been handed over to the Moroccan navy, together with training and logistic support. Thanks to locally-owned Nakilat shipyard, the Netherlands-based group, is reported to be in pole-position for providing a complete range of vessels to the Qatar Emiri Naval Forces (QENF), which has to re-invent its ageing surface fleet,, including four 90-100m corvettes, six 50-60 fast patrol boats, one logistic and one diving vessel together with the modernisation of four Bazan (Vita) class fast attack boats. However it faces a strong competition from all other international shipbuilding players, including DCNS, ThyssenKrupp, Navantia and a team of Turkish companies.

Both ThyssenKrupp and Navantia unveiled a package to be offered to the QENF, which includes 90 m Meko corvettes and 45 meters fast patrol boats (FPB), based on a proven ThyssenKrupp 38m design, 100m Mosel class replenishment and 50m diving vessels. The Spanish builder is offering Avante family products for both corvettes and FAC requirements, and the Athlas family vessel for the logistic support ship. Navantia also actively promoted the Aegis-equipped F100 frigate-based design for an emerged ballistic missile defence (BMD) requirement for the Saudi Arabian navy. The later has also requested information from the US Government about Lockheed Martin's Aegis-equipped Marinette Marine-built LCS (Littoral Combat Ship) and Arleigh Burke class destroyers, in competition with DCNS' FREMM-based solution and BAE Systems' variant of the first-of-class Daring class destroyer, which was at the Doha port during the exhibition. The strong presence of Turkish naval industry and shipyards was focused on the presentation of the C-1600 corvette design by the STM, Aselsan and Havelsan industrial team for the Qatar Emiri Naval Forces requirements. The 1,600t corvette design is based on the first-of-class MilGem project for Turkish Navy, which was commissioned in September 2011, while the second is planned to be handed over in September 2013. RMK Marine and Adik also proposed a range of patrol vessels as well as amphibious and landing ship and craft. Moreover Huntington Ingalls Industries were presenting the new International Patrol Frigate based on new US Coast Guard cutter design.

Although locally-based shipyards are advancing in their design and marketing of small fast vessels for both military and paramilitary needs, the Abu Dhabi Ship Building (ASBD) proposed its Baynunah corvette design to the Arabic Gulf countries. The first-of-class is planned to gain initial operational capability within mid-2012, while all six corvettes are expected to be delivered to the UAE Navy by 2014. ASBD is also working on the modernization and delivery of new Ghannatha class fast transport and patrol crafts. The new model is equipped with Selex Sistemi Integrati's light combat management system, Oto Melara remotely controlled guns, and MBDA Marte Mk.2N fire-and-forget radar-guided anti-ship missiles, and is expected to be delivered within this year. The other UAE-based shipbuilder company, Al Fattan Ship Industry, presented its range of fibre-glass made craft, such as the 15 meter fast patrol boat for UAE Coast Guard, which can be equipped with Oto Melara 12,7 mm remotely controlled gun and Selex Sistemi Integrati's Medusa electro-optical system. In addition to the Baynunah corvette builder, the French CMN shipyard presented the latest DV15 RWS 30 interceptor, while a range of smaller companies, including Turkish Yonca-Onuk and Tisas, US Kvichak Marine, Singapore-based Suncraft International group and Malaysia-based Professional Powercraft, displayed a whole range of fast patrol boats for sea and river applications. Professional Powercraft's 12,5 m fast insertion craft, in service with Qatar Emiri Naval Forces to support own special forces and named Lightning, was on display beside the model of the new naval base facilities, which will boost the local navy's capabilities. The main shipbuilders also presented several underwater platforms, including South Korean-based Vogo company who supply midgets at least for the Far-East navy.

Such a dedicated naval exhibition couldn't take place without hosting the world-known combat and weapon systems providers, including Thales, DCNS, Saab, EADS Cassidian, Atlas Elektronik, Lockheed Martin, MBDA, Finmeccanica's Selex Sistemi Integrati and Oto Melara and Turkish companies Havelsan, Aselsan, Milsoft and Gate. Thales is the largest provider in the Arabic Gulf region for combat systems, EW, radars and electro-optical sensors for both in-service and on-going vessel procurement or retrofitting programs, such as the Omani royal navy's Khareef OPVs, Saudi Arabia Naval Force's Type F-3000S, and is reported to have several tenders in the region, including the QENF Bazan (Vita) class fast attack boat modernization, and for new corvettes and patrol vessels with Damen, as well as in Oman for OPV procurement, and Saudi Arabia frigates' new procurement and modernization. Saab showcased its 3D Sea Giraffe and the latest 9LV CMS variants, while Selex Sistemi Integrati offered Medusa E/O and Archimede harbour protection systems. Atlas Elektronik showcased the Cerberus Mod2 portable diver detection sonar, while EADS Cassidian concentrated on border and infrastructure security – without forgetting the naval sector with TRS-3D/16-ES multirole and four new active phased array radars and EW. With the enforcement of ballistic missile defence requirements in the region, Thales presented an early-warning solution based on the enhanced version of S-1850M long range surveillance radar, which could be placed on board a propelled-barge or logistic vessel to reduce attack vulnerability, and be interoperable with all the ground and naval-based BMD systems under procurement or being marketed in the region, such as the MBDA SAMP/T, Raytheon Patriot, Lockheed Martin THAAD, Raytheon Standard and MBDA Aster missile systems.

The European weapon system group, as well as its counterpart Raytheon, represent the most important weapon suppliers in the region, followed by Oto Melara for gun solutions. As the main anti-ship missile supplier, MBDA showcased the latest addition to its inventory, the Marte Mk.2N, which is expected to start being delivered to the UAE navy this year, as well as the Exocet Block 3, whose contract with Qatar Emiri Naval Forces is on-going, in addition to early UAE navy deliveries. MBDA also promoted the VL-MICA surface-to-air short range fire-and-forget missile, which Thales announced has operationally integrated with Tacticos naval combat management system on board the Royal Moroccan Navy's first of three Sigma Class frigates, the Tarik ben Ziyad, on display at Doha port. As the leading gun system provider for the region, Oto Melara marketed the whole range of 76/62 mm Super Rapido-based solutions, including the stealth model for UAE Falaj 2 program as well as 3A Plus fuse-equipped ammunition, in addition to the new Vulcano extended range model and Strales guided ammunition, as well as the 12,7 mm gatling-equipped HITROLE remotely controlled gun. Naval equipment suppliers also showed a strong presence, including integrated bridge systems and navigation specialists such as Raytheon Anschütz and Seastema, GEM Elettronica, Kelvin Hughes and IXBLUE, or underwater systems providers such as Divex and Zodiac. At DIMDEX 2012, Raytheon Anschütz and Seastema, the joint-venture between ABB and Fincantieri, presented for the first time an Integrated Bridge and Platform Management System (IBPMS), which integrates the new Raytheon Anschütz's recently launched Synapsis Bridge Control series and the latest Seastema's Integrated Platform Management System, Seas-Navy Xa. Sea-connected air platforms were also present, although with a reduced footprint compared to other years, including Lockheed Martin/Sikorsky MH-60R and AgustaWestland AW139, the later as an example of how Qatar's military is rapidly moving towards integration with its regional and international partners with an expanding range of capabilities, according to military sources.

The importance of such integration and of maritime forces in protecting the global economy was highlighted at the DIMDEX exhibition's Middle East Naval Commanders' Conference held by Staff Brigadier (Sea) Mohammed bin Nasser Al-Mohannadi, commander of the Qatar Emiri Naval Forces. MENA region naval commanders and Allied naval forces took part, such as US, French, UK, Pakistan, Italian as well as NATO representatives, including Lieutenant General Charlie Bouchard, speaking about the Operation Unified Protector experience and lessons learned from the participation of Arabic Gulf countries Qatar and UAE.
CONTACTS
DIMDEX Committee
Staff Brig. (Sea)
Abdulbaqi Al-Ansari

Deputy Chairman - Board Member

+974 4 4922970


+974 4 4922971


+974 55 86 5342

Colonel (Sea)
Ahmed A. Haroon

Operation Director - Board Member

+974 4 4728817


+974 4 4728816


+974 77 818182
DIMDEX Exhibition Sales
| | | | | | |
| --- | --- | --- | --- | --- | --- |
| Thomas Gaunt | Exhibition Director | | +971 4 4356101 | +971 4 4356102 | +971 55 314 3339 |
| Joanna Edwards | Director | | +971 4 4356101 | +971 4 4356102 | +971 55 313 3386 |
DIMDEX Marketing
| | | | | | |
| --- | --- | --- | --- | --- | --- |
| Pauline Ryan | Marketing Manager | | +971 4 4356101 | +971 4 4356102 | +971 50 653 6382 |
DIMDEX Conference
| | | | | | |
| --- | --- | --- | --- | --- | --- |
| Joanna Edwards | Director | | +971 4 4356101 | +971 4 4356102 | +971 55 313 3386 |
DIMDEX Operations and Logistics
| | | | | | |
| --- | --- | --- | --- | --- | --- |
| Donna Watson | Operations Director | | +971 4 4356101 | +971 4 4356102 | +971 55 313 3374 |

For General Inquiries, please contact us at the following:
Clarion Events Middle East
Dubai Office: 1906, Al Shafar Tower, Tecom
PO Box 122142
Tel: +971 4 4356101
Fax: +971 4 4356102
North American Exhibition Sales
Doug Schlam, Sales Manager – North America,
T: +1 203 275 8014
F: +1 203 275 8015
E: doug.schlam@clarionevents.com

Tom Mapes, Sales Manager – North America
T: +1 203 491 2400
Fax: +1 203 361 3900
E: tom.mapes@clarionevents.com
At DIMDEX 2014 the region's military decision makers and budget holders will be looking to source new technologies and discover solutions for the challenges they are currently facing. This is the ideal platform to showcase your offerings side by side with your competitors. DIMDEX 2014 provides outstanding business opportunities for companies specialising in the following technologies and services:
* Airborne Systems

* Anti-Piracy Technologies

* C4ISR Systems

* Command and Control Systems

* Communication Systems

* Consultancy and Design

* Diving and Underwater Operations and Vehicles

* Logistics Management and Support Systems

* Maintenance, Repair and Overhaul

* Maritime Domain Awareness Technology

* Maritime Patrol Aircraft

* Naval Aviation

* Navigation Systems

* Nuclear, Biological and Chemical Equipment (NBC)

* Offshore Patrol Vessels

* Port Security Technologies

* Propulsion, Transmission and Engine Room Systems and Equipment

* Research and Development

* Sear, Rescue and Safety Equipment

* Shipbuilders (surface combatants, submarines, service and auxiliary vessels)

* Sonar and Radar Systems

* Strike and Assault Craft

* Technical Support

* Unmanned Systems

* Weapons and Combat Systems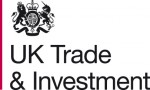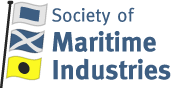 25–27 March 2014
Qatar National Convention Centre
Doha | Qatar

DIMDEX 2014, the 4th dedicated Maritime Defence Exhibition and Conference to serve the Middle East and North African (MENA) region, will take place from 25 to 27 March 2014 at the Qatar National Convention Centre (QNCC) in Doha.
The three day event comprises an exhibition, conference, senior staff delegations and visiting warships and will focus on naval & maritime security equipment procurement and support services. The Qatar National Convention Centre (QNCC) is located in the heart of the capital city, Doha, which benefits from excellent facilities and many modern features.

EXHIBITOR ELIGIBILITY

The UKTI Defence & Security Organisation and the Society of Maritime Industries in partnership are organising and jointly managing the UK Group of exhibitors in a dedicated UK Group Pavilion.

UK companies are invited to take up the UK Group Pavilion package by exhibiting on pre-constructed stands under the unique UK Group Pavilion livery or by buying space only for their own self-build stands.

A TAP grant of up to £2,500 may be available to a limited number of eligible companies provided they join the UK Group. Inquiries should be made to the Events Manager at the Society of Maritime Industries.

THE ADVANTAGES OF TAKING UP THE UK GROUP PAVILION PACKAGE

UK Group exhibitors are co-located in a prime location in the exhibition hall. The UK Group Pavilion will provide booths upwards of 6 sq.m. and free-standing display "Pod system" stands on an open area floor plan as well as space for larger self-build stands.



The livery of the UK Group Pavilion attracts visitors and international delegations and the presence of official UKTI DSO staff makes plain HMG support for the UK exhibitors.



A programme, managed by the UK Group Pavilion staff, ensures that all visiting delegations are routinely brought to all UK Group exhibitors.



The UK Group Pavilion will include a visitor and delegate reception, an AV screen, literature racks, storage space and light drinks and refreshments within an informal meeting area.



An event brochure exclusive to exhibitors in the UK Group is made available for distribution to visitors and delegations alike to further promote the exhibitors and their products.



The UK Group Pavilion organisers deal directly with the exhibition organisers and stand contractors, co-ordinate payments appoint agents, produce the UK Group catalogue, and arrange a briefing for the exhibitors before their departure for Qatar.

THE UK GROUP AT DIMDEX 2014

Companies participating in the UK Group have the opportunity to exhibit from either individually constructed stands upwards of 6 sq.m. or from walk- on "Pod system"stands on an open plan. Companies with individually constructed stands will be located adjacent to the rest of the UK Group but, if they wish to portray an international corporate image, they need not feel obliged to display under the same livery as the UK Group and are at liberty to display their own logo.

All exhibitors registering to exhibit with the UK Group will be entitled, at no extra cost, to benefit from the UKTI DSO Overseas Exhibition Support Package, (priced at £2,475 for UK companies not registering with the UK Group) and which includes:

Liaison with UKTI DSO regional and events specialists to plan detailed support and specific objectives;


Copy of the UKTI DSO market report covering the MENA region;


Support at the event from military officers on the staff of UKTI DSO;


Assistance with capturing specific priority customers;


Full page entry in the UK specific event brochure;


Use of the UK Pavilion meeting area for customer meetings;


Invitation to HMG briefings and net-working receptions;


Wide choice of stand options;


Post event liaison with UKTI DSO regional and events management specialists to review outcomes and share feedback

CONTACT:

John Foster
UKTI DSO Exhibition Manager-UKTI Defence & Security Organisation
t: 020 7215 8214
e: john.foster@ukti.gsi.gov.uk

Clementina Upton
Events Manager, Society of Maritime Industries
t: 020 7448 7023
e: events@maritimeindustries.org

MEDIA PARTNERS 2014

LINKS
http://www.esdpa.org/third doha international maritime defence exhibition bolstered by defence players hoping to tap region markets
http://www.oceanologyinternational.com
http://subseaworldnews.com/2013/05/02/sonardyne-names-new-non-executive-chairman-uk/
http://www.arabianoilandgas.com/article-4852-carbonate_evolution/#.UhCYTNKsg6Y
http://www.maritimeindustries.org/Events/Oceanology-International-China-2013/9255