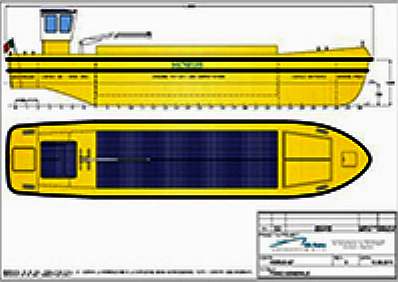 Horus is one innovative technology patent about revolutionary electric propulsion system for boats to "zero impact" applicable to all sectors of marine, lake and river and is based on the knowledge that there are few alternatives to the use of fossil fuels for marine propulsion.
Title: Innovative marine ecological propulsion system
POD Reference: TOIT20130916002

SUMMARY

An Italian company operating in the maritime engineering services sector has designed an innovative technology based on a revolutionary electric propulsion system allowing boats to sensibly reduce their environmental impacts. The company is interested in commercial agreements with technical assistance provided with respect to assembly and maintenance of the technology. License agreements and technical cooperation agreements are considered as well.



DESCRIPTION

The proposed technology consists of an electric propulsion system characterized by the renewable energy of next-generation solar panels and high-performance batteries of last generation too.

This system has found its first application of study and development on a 24 mt mono hull designed by expert hands of this Italian company. It results in a considerable de facto autonomy navigation 8/10 hours at a cruising speed of about 10 knots with zero emissions of harmful gases into the atmosphere, zero noise, zero vibration, zero consumption and rechargeable during sailing – hence the patent peculiarity.
The system has been designed to be installed in both new and existing vessels, or semi-displacement hulls to set no size limits, but also as an hybrid system for planning hulls with jet propulsion and for cargo ships. This system (patented) will revolutionize the concept of sailing, offering enormous practical advantages and absolute savings. Best performance can be obtained within 20 – 30 meter overall length boat.

Three different applications have already been developed:
1. The first one comes from the desire to build one boat 'Environmental friendly' or 'friend of nature'. The electric propulsion is based on the use of photovoltaic panels as the main source for generating the energy needed. Panels consist of a special plastic material that can also be painted and still can guarantee efficiency more than double compared to other flexible panels, not counting the unbreakable, flexible, lightweight, waterproof and especially the possibility of being recycled, but in fact, eternal, subject to aging only in the natural course of new technologies in this field. All this is supported by a storage facility of electricity consisting of lithium-ion or lithium polymer of last generation that can increase the efficiency of the generation of electricity.
2. The second application, with a load of energy equal to 448 kW total (capacity limit of the batteries), allows travelling 70 miles by sailing to 8 / 10 hours at about 10 knots and with no daily costs. The current cost of energy purchased by industrial network is from 7 to 9 cents/Euro each KW, against the traditional fossil fuel-powered yacht of comparable size, without considering the benefits stemming from ZERO harmful gases into the atmosphere.

3. The third developed application is particularly devoted to access marine reserves with no contamination risk. It has been tested in Parco Nazionale delle Cinque Terre and Venice Lagoon as well. The test showed an energy saving over 50% fuel costs. In addition, total silence at a moderate speed is guaranteed.


INNOVATION

The proposed technology is able to save completely fuel on board, with no pollution, for long range distance up to 8/10 hours a day totally free. Best performance can be obtain within 20 – 30 meter overall length boats.

Stage of Development: Available for demonstration

Comments Regarding Stage of Development:

Technology supported by WWF (Imprese per la Natura - Companies for Nature campaign)

IPR status = Patents granted

National Patent: 0001397554
International Patent PCTIB2010055929


KEYWORDS

Technology Keywords: 002001 Design and Modelling / Prototypes
002009002 Hybrid and Electric Vehicles
002009005 Shipbuilding
002009006 Traction/Propulsion Systems

Market Keywords: 006005006 Co-generation

NACE Keywords: H.50.1.0 Sea and coastal passenger water transport
H.50.2.0 Sea and coastal freight water transport
M.71.1.2 Engineering activities and related technical consultancy
M.74.1.0 Specialised design activities
PARTNERS SOUGHT

Type of partner sought: companies operating in the field of maritime industry developing and producing electric propulsion system for boats; engineering companies operating in the areas of ship design and steel manufacturing. The Italian company offers technical assistance regarding assembly and maintenance of the technology. On the other hand they can be interested in finding partners able to implement specific technical improvements of the system (i.e. developing typical plant designs). Companies interested in Commercial Agency Agreements with technical assistance, License Agreements and Technical cooperation agreements are sought too.

Type and Size of Partner Sought: SME <10

SME 11-50
SME 51-250

Type of Partnership Considered: Commercial agreement with technical assistance
License agreement
Technical cooperation agreement

Type and Size of Client: Industry SME <= 10

Year Established: 2000
Turnover (euro): <1M

Already Engaged in Trans-National Cooperation: Yes
Languages Spoken: English & Italian
Client Country: Italy
PATENT DETAILS (not available)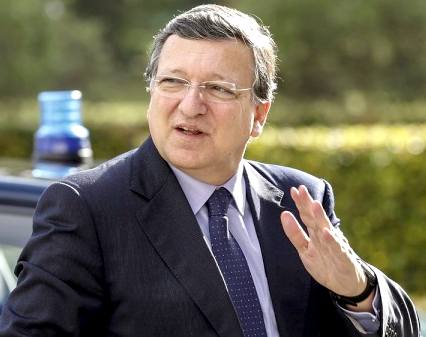 (DRAFT 18/10/2013)
(European Commission C(2013)XXX of XX December 2013)


MG.4.1-2014. Towards the energy efficient and emission free vessel
HORIZON 2020 – WORK PROGRAMME 2014-2015

Smart, green and integrated transport - Part 11

4. WATERBORNE

A modern, safe, secure and resource efficient waterborne transport system, encompassing deep sea shipping, coastal shipping around Europe and the use of the internal waterways, is an essential requirement for an economy which aims at succeeding on the global scale and supporting a truly integrated internal market.

Today's challenges for the sustainable development of such a system are defined by the optimal use of energy sources and the minimization of its environmental impacts, in particular with regard to pollutant and greenhouse gas emissions. The waterborne sector is still lagging behind in these respects as compared with other transport modes.

MG.4.1-2014. Towards the energy efficient and emission free vessel

Specific challenge: The challenge is to support developments that make new and existing vessels in maritime transport and inland navigation significantly more efficient and less polluting through solutions addressing four ship sub-systems: engine, pollution abatement systems, propulsion, energy sources and management including the efficient operation of onboard systems.

Waterborne transport still offers an enormous potential for pollution reduction and energy efficiency gains. The reduction of pollutant and greenhouse gas emissions is far removed from the progress made in road transport, particularly in the category of older, small to medium-size vessels which make up a large proportion of intra-European waterborne transport, including inland navigation.

Since vessels have a long life expectancy, developing technologies for clean retrofit and fuel conversion solutions is a key aspect of the challenge.

Scope: In order to meet this challenge, proposals should address one or several of the following aspects:

• Optimisation of conventional ship engines, including fuel flexibility, new materials, lifetime performance and near zero emissions engines.

• Development of low-maintenance, affordable off-the-shelf retrofit solutions for emission reductions of existing engines.
• Development of Liquified Natural Gas/dual fuel powered engines for small and midsize ships, including the specific aspects of retrofitting, fuel supply and storage, safety (on-board and on-shore) and classification, and solutions to address the risks of methane slip.
• Design and demonstration of new and improved propulsion means and vessel configurations that include the entire drive train and the propeller and hull optimisation for vessels, including applied research in Computational Fluid Dynamics (CFD).
• Use of new energy sources including renewables, alternative fuels, hybrid and electric solutions with the aim to demonstrate the feasibility of the zero or near-zero emissions vessel.
Solutions that are sufficiently close to market take-up so that ship owners will consider these concepts in their future investment plans should be demonstrated. This applies in particular to the existing fleet and retrofitting solutions which must be cost-effective and present a considerable societal return on investment.

Research and innovation efforts should enable pilot applications for new engines, new pollution abatement technologies, new propulsion trains and alternative fuels solutions to enter the market by the end of the research period.

The Commission considers that projects requesting a contribution from the EU between the range of 8 to 17 million euro would allow this specific challenge to be addressed appropriately. Nonetheless, this does not preclude submission and selection of proposals requesting other amounts.

Expected impact: It is expected to:

• Achieve efficiency gains and emission reductions that go significantly beyond normal technological progress and the benchmarks of the existing regulatory regimes at lowest costs.
• Achieve fuel efficiency gains of at least 15% for retrofitting per type of solution (engine or propulsion) and at least 30% per type of solution for new concepts.
• Accomplish a 25% decrease in greenhouse gas emissions and a reduction of, on average, 80% in air pollution compared with Best Available Technology (BAT).

Experience acquired in this innovative field should be broadly made available to ship owners requiring improvements in the environmental performance of their vessel.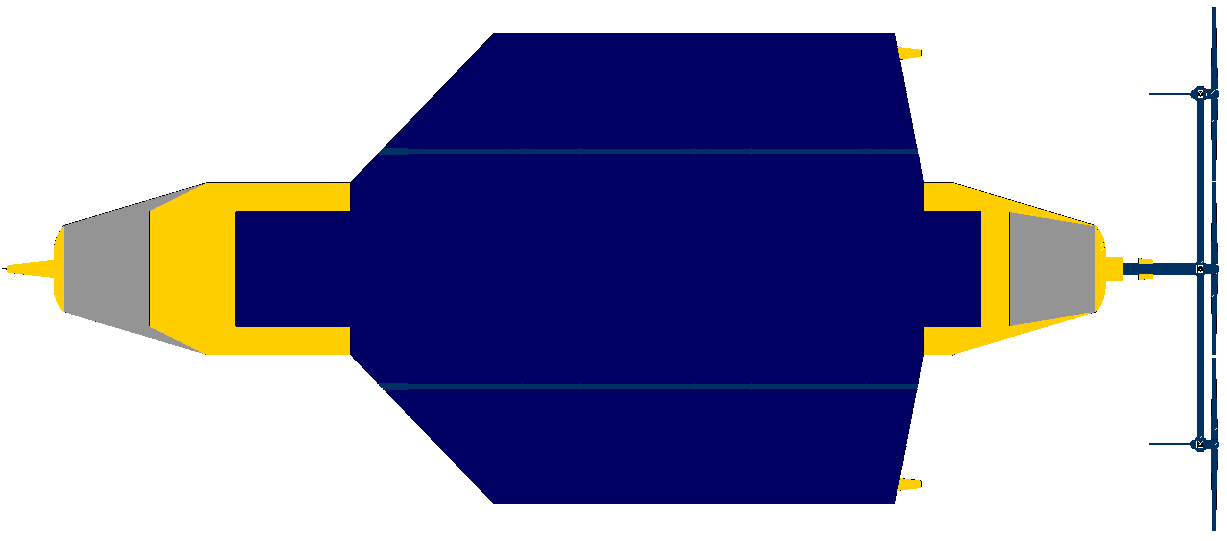 CCC CHALLENGER - This is a draft design for the 'Climate Change Challenger,' a zero carbon ship concept that may be up scaled to larger cargo and cruise vessels. If the concept is proven, it could provide a way for the IMO to reach their zero carbon objectives for 2050 and 2100.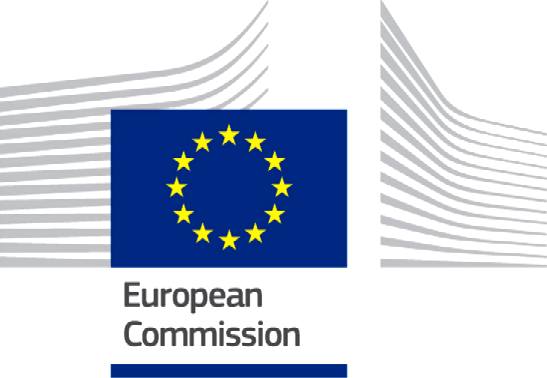 H2020 Call: Zero or Near Zero Carbon Vessels (Section 4, Waterborne - MG.4.1-2014)
Seeking shipbuilders to co-develop low drag hull technology


Ref: RDUK20131220001
A UK company is part of a consortium of UK members seeking a European partner to join a Horizon 2020 funding bid. The aim is to develop a novel low-drag hull. They are seeking industrial partners in the shipbuilding industry to co-develop the innovation to proof of concept and to create a demonstration prototype. They are also seeking potential end users, such as supply ships.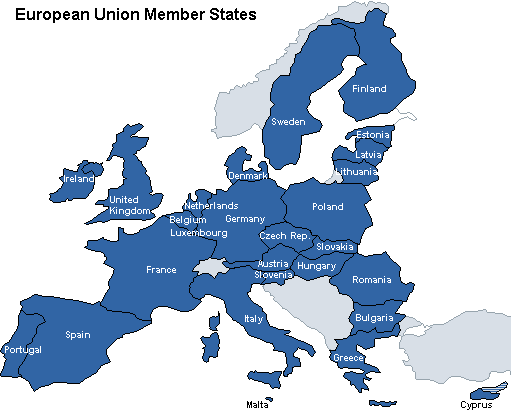 PARTICIPANTS DECEMBER 2013 (Belgian brokerage event)
CONTACTS
LINKS
Customer satisfaction and safety
Intermodality and logistics, including ports and inland waterways
A European Research Area (ERA)
Innovation and competitiveness
http://www.2020visionnetwork.eu/sme
http://cordis.europa.eu/fp7/ncp_en.html
http://www.bluenergyafrica.com/sun-cube/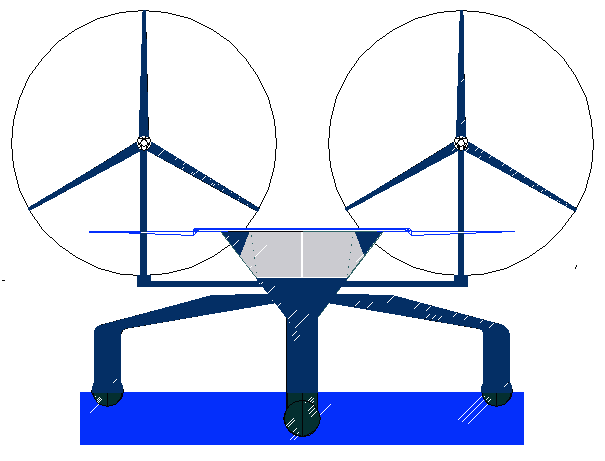 The Bluefish ZCC platform is enabling technology for Zero Carbon Cruisers (ZCCs) of the future. The ZCC concept is based on a lightweight SWASH hull design that is extremely stable, that is under development in the UK in medium scale model format for tank testing. The design uses no diesel fuel to traverse the oceans at relatively high speed 24/7 and 365 days a year if required - only possible with a unique energy harvesting system (roughly 50/50 solar/wind split). The hullform is suited to: manned, drone, or autonomous operation. It is estimated that the base vessel will pay for itself in fuel saved every ten years. The bigger the vessel, the more fuel is saved. With rising bunker prices the economics of operation are favorable, apart from green politics. The Combat ZCC MK26 shown above is a 50-60 ton ship rated at 176-211kW of energy harvested to displacement ratio giving an EH/D of 3.52kW/ton - to provide average cruising speeds in the region of 7-10 knots, and sprint capability of around 20 knots on renewable energy and 30+knots in auxiliary mode, dependent on motor/equipment specification. The proposed MK26 is 50m (163ft) on the waterline. The OAL is 56M (183ft).