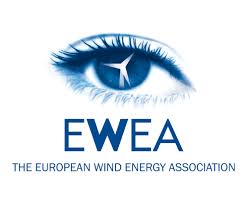 LONDON JANUARY 2014
The European Commission yesterday said the 28-nation bloc should get 27 percent of its energy from renewables by 2030, up from 20 percent at the end of this decade. Unlike the current goal, the new one won't be split into national targets.

"It's very weak," Jacopo Moccia, head of political affairs for the European Wind Energy Association, is quoted as saying in an interview. "It was a communications gimmick rather than a real target. How do we determine the EU has met its target if it has no obligations on member states? It's hard to imagine the EU will take itself to court and fine itself."

The EU is wrestling with how to reduce pollutants blamed for global warming while keeping a lid on electricity bills that sometimes double U.S. levels. Companies including Vestas Wind Systems A/S, Alstom SA, Gamesa Corp. Tecnologica SA and Acciona SA lobbied for binding renewables targets, while the U.K. led a push against them to allow more space for carbon capture and the now disgraceful use of nuclear power.

The commission's proposal starts the debate among member nations about energy policy to 2030. It also called for a 40 percent reduction in carbon dioxide emissions by then, double the current aim to cut 20 percent by 2020. EU heads of government are due to discuss the program in Brussels in March.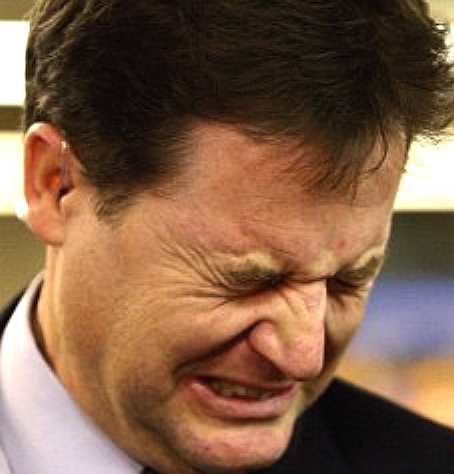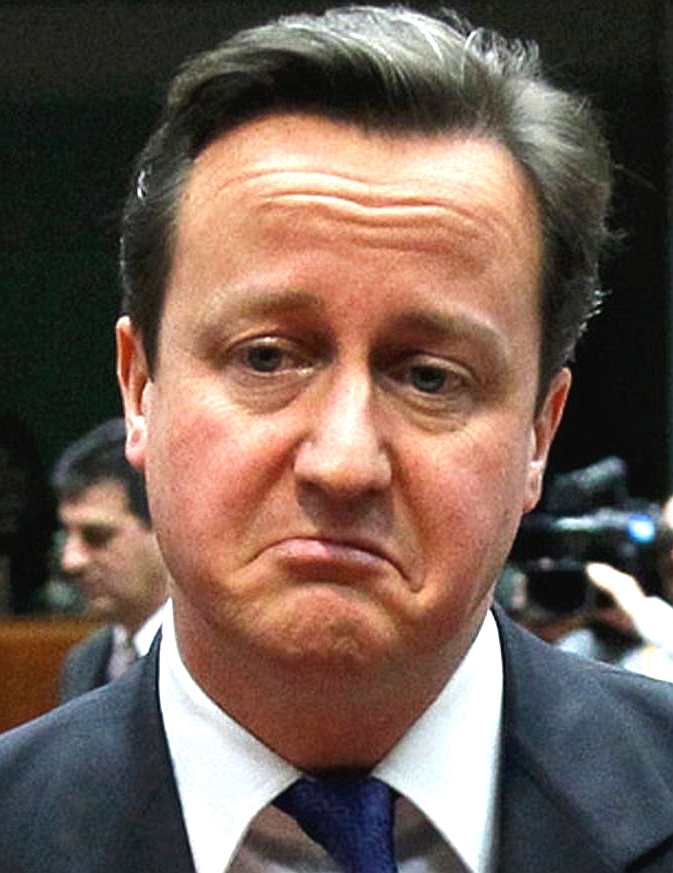 Frankly Jose, we could not give damn. You should see the state of our economy. It's all our fault, but we're hoping nobody will notice. They never have before, praise the Lord. "Don't cry Nick."

DIRTY BERTIE

U.K. Prime Minister David Cameron said in a letter to Commission President Jose Manuel Barroso in December that a renewables target would cost British consumers 9 billion pounds ($14.8 billion) a year by 2030, but gave no clear reasoning as to that argument. The commission's proposal would allow technologies such as nuclear power, carbon capture and storage and energy efficiency to be used in order to meet the EU's overall goal on carbon.

"If you set rigid inflexible targets, that's likely to lead to greater costs," U.K. Energy Secretary Ed Davey told reporters in London yesterday. "You should be allowed to choose whichever low-carbon technology you wanted." That is of course another way of saying they will do what they want and F--- everyone else.

The EU's decision to back down is a disappointment to renewable energy developers, which expanded rapidly in the last decade on the back of the bloc's target for the technology. The share of renewable energy used in transport, heating and power generation reached 12.7 percent in 2011 from 8.5 percent in 2005, according to statistics included in yesterday's proposals. Politicians are letting down the planet.
SUBSIDY CUTS

Germany, France, Spain, Britain and Italy all have trimmed renewable energy subsidies in recent years after a boom in installations translated into more costly power for consumers. Investment in renewables in Europe fell 41 percent to $57.8 billion last year, according to data compiled by Bloomberg.

"It's a setback, and it's going to slow what I think is increasingly inevitable: the eventual supremacy of renewables," Jeremy Leggett, chairman of the London-based installer Solar Century Holdings Ltd., said today by phone. "Most renewable technology costs are systemically going down while costs of most incumbent fossil fuels are rising."

Modeling by the commission shows that renewables would have to rise to close to a 27 percent share in order for its 2030 carbon target to be met, according to Davey and the European Photovoltaic Industry Association. That makes the 27-percent goal "a non-target," said Moccia from the wind association.

"The commission's proposal for 2030 sadly is a lame duck," Frauke Thies, policy director for the photovoltaic association, said yesterday in a statement. "We are now looking at the European Council to make this supposedly binding target meaningful, by turning it into real national binding targets."
TARGETS NO LONGER MEAN ANYTHING

While the renewable energy target would be binding across the EU, the commission said that "it would not be translated into national targets through EU legislation." Instead, countries would be expected to lay out national energy plans that ensure "strong investor certainty." A likely story.

"The white paper provides the basis for a long-term commitment in Europe, but of course we would like to see the national regulations as well," Vestas Wind Systems A/S Chief Executive Officer Anders Runevad said yesterday in an interview at the World Economic Forum in Davos, Switzerland. "The next big step is to get national level targets."

Davey said Britain and other nations will probably "publish ranges" of where they expect renewables to reach, "without having to commit." That of course means nothing. Anyone can say what might happen. Just close your eyes and hope for the best.
ZERO ENFORCEMENT - SO DON'T BOTHER

"It is difficult to see how the commission can enforce this EU-wide binding target if the targets set by individual member states in their national energy plans are not also binding," Mike Landy, a policy analyst at the Renewable Energy Association, a U.K. lobby group, said today in an e-mail.

Britain, which is the leading market for offshore wind power, may suffer slower investment because of the absence of specific targets on renewables for 2030, said Maf Smith, deputy chief executive of the RenewableUK lobby group.

Already, Scottish Power Ltd. dropped plans for an offshore wind plant in December, saying it wasn't financially viable, and RWE AG abandoned another venture a month before. SSE Plc (SSE) today indicated it has concerns about the investment climate in the U.K. and that it's reviewing its strategy.

"The result of that is lower confidence in the market," Smith said. "It will mean the costs fall less quickly if these companies can't press ahead, and an increase in finance costs because investors will see increased uncertainty about this future market."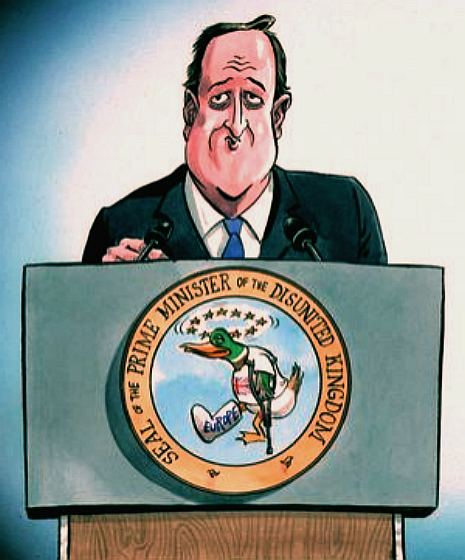 UK IN AN ECONOMIC SLIDE

The U.K. opposed binding renewables goals because their economy is in tatters, with debt mounting by £2.5billion a week, the get out for which is a nuclear nightmare, putting the rest of Europe at risk of radiation leaks and other possible contamination. In our view this is totally irresponsible governance. The UK need to elect politicians that do not have their hand in this putrid cookie-jar. It is though hard to find an honest politician with genuine sustainable ambitions.
Other countries wanted renewable goals. Environment and energy ministers from eight nations, including Germany, France and Italy, wrote to EU Energy Commissioner Guenther Oettinger and EU Climate Commissioner Connie Hedegaard earlier this month calling for a binding 2030 target.

The biggest challenge in devising the 2030 package was "this discussion around renewables," Hedegaard said yesterday in an interview in Brussels. "It was very important to send a strong signal to the renewables industry in Europe that has created so many jobs in recent years, that we still want a strong focus on renewables. It was one of the controversial issues, but there was a strong backing."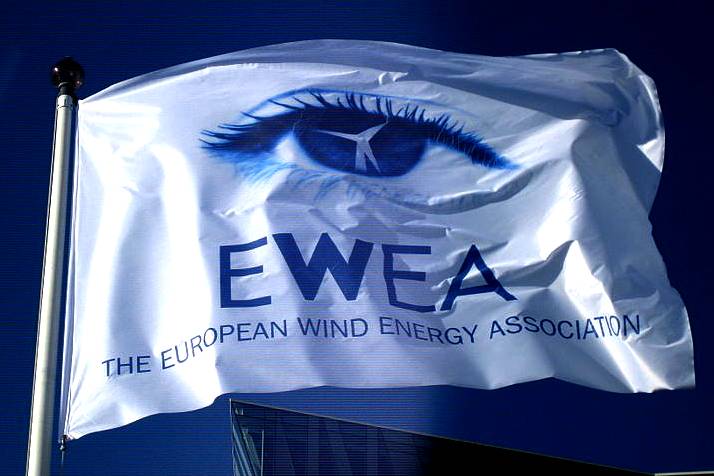 EWEA HISTORY
The European Wind Energy Association (EWEA) is an association based in Brussels, promoting the use of wind power in Europe. It has over 700 members from nearly 60 countries including manufacturers with a leading share of the world wind power market, component suppliers, research institutes, national wind and renewables associations, developers, contractors, electricity providers, finance companies, insurance companies, and consultants

EWEA organises numerous regular events: conferences, exhibitions, launches, seminars and workshops. These encourage the exchange of international experience on policy, finance and technical developments, and showcase the latest technology.

From 2011, the annual European Wind Energy Conference and Exhibition (EWEC), organised by the European Wind Energy Association for over 25 years, changed its name to "EWEA Annual Event". The last event was EWEA 2013 in Vienna, which attracted over 8,000 participants and over 400 exhibitors companies. The next edition is "EWEA 2014" in Barcelona.

Another major EWEA event is its conference and exhibition dedicated to offshore wind energy, the last edition of which attracted 8,200 participants and 480 exhibiting companies. The next offshore event is in Frankfurt in 2013 - EWEA OFFSHORE 2013.

Along with the Global Wind Energy Council (GWEC), EWEA organises Global Wind Day, which occurs on 15 June every year.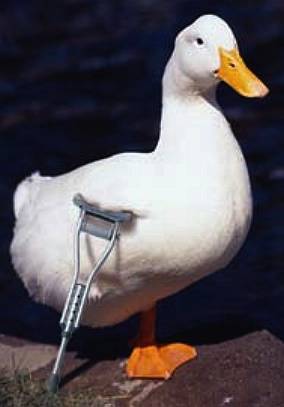 CONTACTS
Rue d'Arlon 80, B-1040 Brussels, Belgium
Tel: +32 2 213 1811 / Fax: +32 2 213 1890
E-mail: ewea@ewea.org
VAT: BE 0476 915 445
EWEA LINKS
| | | | |
| --- | --- | --- | --- |
| ORGANISATION | URL | CITY | COUNTRY |
| Austrian Wind Energy Association | | St. Pölten | Austria |
| European Wind Energy Association | | Brussels | Belgium |
| Ceská spolecnost pro vetrnou energii (CSVE) | | Prague | Czech Republic |
| Danish Wind Industry Association | | Copenhagen | Denmark |
| Danish Wind Turbine Owners Association | | Aarhus | Denmark |
| Estonian Wind Power Association | | Tallinn | Estonia |
| Faroe Islands Wind Energy Association (FIWEA) | | Tórshavn | Faroe |
| Finnish Wind Power Association | | Halli | Finland |
| German WindEnergy Association (BWE) | | Osnabrück | Germany |
| Hellenic Wind Energy Association | | Athens | Greece |
| Irish Wind Energy Association (IWEA) | | Roscommon | Ireland |
| Associazione Nazionale Energia del Vento (ANEV) | | Rome | Italy |
| The Norwegian Wind Energy Association (NORWEA) | | Oslo | Norway |
| Polish Wind Energy Association | | Szczecin | Poland |
| EolicCat, l'Associació Eòlica de Catalunya | | Barcelona | Spain |
| Spanish Wind Energy Association | | Madrid | Spain |
| Nederlandse Wind Energie Associatie (NWEA) | | Utrecht | Netherlands |
| British Wind Energy Association | | London | United Kingdom |
| Argentine Wind Energy Association (AAEE) | | Buenos Aires | Argentina |
| The Australian Wind Energy Association | | Melbourne | Australia |
| Canadian Wind Energy Association - CanWEA | | Ottawa | Canada |
| Indian Wind Turbine Manufacturers Association | | Chennai | India |
| Indian Wind Energy Association (InWEA) | | New Delhi | India |
| New Zealand Wind Energy Association | | Wellington | New Zealand |
| Russian Association of Wind Industry | | St.Petersburg | Russia |
| Suisse Eole | | La Sagne | Switzerland |
| Turkish Wind Energy Association | | Ankara | Turkey |
| American Wind Energy Association (AWEA) | | Washington DC | USA |
WORLD'S LARGEST OFFSHORE WIND FARMS
London Array (Phase I)

630

United Kingdom

175 × Siemens SWT-3.6

2012

504

United Kingdom

140 × Siemens SWT-3.6

2012

367

United Kingdom

102 × Siemens SWT-3.6

2012

300

United Kingdom

100 × Vestas V90-3MW

2010

209

Denmark

91 × Siemens 2.3-93

2009

207

90 × Siemens 2.3-93

2010

194

54 × Siemens 3.6-107

2008
At the end of 2011, there were 53 European offshore wind farms in waters off Belgium, Denmark, Finland, Germany, Ireland, the Netherlands, Norway, Sweden and the United Kingdom, with an operating capacity of 3,813 MW, while 5,603 MW is under construction. More than 100 GW (or 100, 000 MW) of offshore projects are proposed or under development in Europe. The European Wind Energy Association has set a target of 40 GW installed by 2020 and 150 GW by 2030.

As of July 2013, the 175-turbine London Array in the United Kingdom is the largest offshore wind farm in the world with a capacity of 630MW, followed by Greater Gabbard (504MW) and Walney (367 MW), also in the United Kingdom.

There are many large offshore wind farms under construction including Anholt Offshore Wind Farm (400 MW), BARD Offshore 1 (400 MW), Lincs Wind Farm (270 MW) and Sheringham Shoal (317 MW).

Offshore wind farms worth some €8.5 billion ($11.4 billion) were under construction in European waters in 2011. Once completed, they will represent an additional installed capacity of 2844 MW.

China has two operational offshore wind farms of 131 MW and 101 MW capacity.

The province of Ontario in Canada is pursuing several proposed locations in the Great Lakes, including the suspended Trillium Power Wind 1 approximately 20 km from shore and over 400 MW in capacity. Other Canadian projects include one on the Pacific west coast.

As of 2012, there are no offshore wind farms in the United States. However, projects are under development in wind-rich areas of the East Coast, Great Lakes, and Pacific coast. In January 2012, a "Smart for the Start" regulatory approach was introduced, designed to expedite the siting process while incorporating strong environmental protections. Specifically, the Department of Interior approved "wind energy areas" off the coast where projects can move through the regulatory approval process more quickly.
ATLANTIC POWER CLUSTER
The Atlantic regions have a huge potential in renewable energy which can be useful for the EU to meet the goals of its energy strategy, while contributing to the prosperity of their industries and populations, and meeting the objectives of economic, social and territorial cohesion. The Atlantic Power Cluster project builds on the Marine Energy Working Group set up in the CPMR (Atlantic Arc Commission) and is intended to implement a transnational marine energy strategy so the partner regions can seek complementarities to tackle the crucial challenges for the development of marine energies in the Atlantic Area (AA).

The APC project seeks to develop cooperation and joint approaches to facilitate the identification of new market niches in the renewable energy sector and the redefinition of educational and training programs as per the needs of the offshore and marine energy sector in the AA. The project is likewise is expected to contribute to a "greener" model of energy development, while enhancing the competitiveness and innovation capacities in the Atlantic regions.

APC aim to build a transnational marine energy strategy in the Atlantic Area with a supportive political and social environment for marine energies, designed to enhance the competitiveness and innovation capacities of the industrial community in the Atlantic regions.
PARTNERS
1 - SODERCAN [ Spain]

2 - FUAC - Foundation University of La Coruna [Spain]

3 - Galway Countil Council [Ireland]

4 - Bretagne Developpement Innovation [France]

5 - FAEN - Asturias Energy Agency [Spain]

6 - Regional Council of Basse-Normandie [France]

7 - CPMR - Atlantic Arc Commission [France]

8 - CIT - Cort Institute of Technology [Ireland]

9 - EVE - Basque Government Energy Agency [Spain]

10 - Wave Energy Centre [Portugal]

11 - INEGI [Portugal]

12 - SEGEC - Scottish European Green Energy Centre [UK]

13 - Pole des Eco-Industries de Poitou Charentes [ France]

14 - L'Agence regionale Pays de lar Loire - Territoires d'innovation [France]

15 - Regional Council of Aquitane [France]

16 - CIEMAT - Spanish Environment Energy Research Centre [Spain]

17 - Research with Plymouth University [UK]
LINKS
http://www.ewea.org/
http://www.energy.eu/directory/windenergy.html
Renewable-energy-loses-out-in-europes-lame-duck-climate-plan Friday-January24-2014
http://en.wikipedia.org/wiki/European_Wind_Energy_Association
http://en.wikipedia.org/wiki/Megawatt
http://en.wikipedia.org/wiki/Wind_farm
http://en.wikipedia.org/wiki/Offshore_wind_power
http://en.wikipedia.org/wiki/Naval_Oceanographic_Office
http://en.wikipedia.org/wiki/United_Kingdom_Hydrographic_Office
http://www.ths.org.uk
http://www.renewableenergyworld-events.com/register.html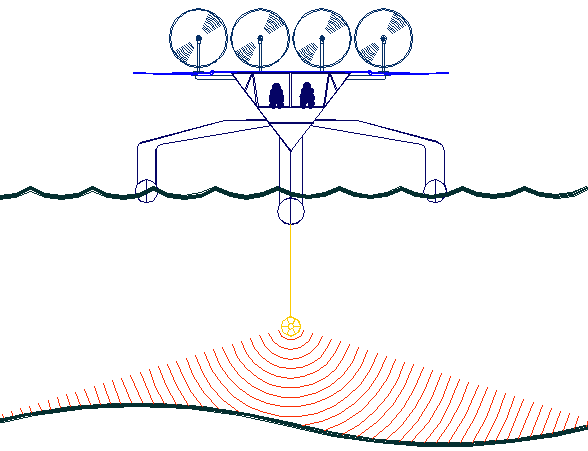 Imagine a ship that continuously monitors the oceans providing multiple information streams to oceanographic and hydrographic agencies, and emergency and peacekeeping agencies. The key to cost effective monitoring is the Bluefish ZCC platform which allows high payloads at no cost in terms of fuel - the vessel is powered only by energy from nature - effectively cleaning up the oceans - since when up-scaled this technology could see zero carbon cargo ships become a reality. This project is presently the subject of research grant applications. Without research and development, such ideas will never see the light of day.