Pan European Intellectual Property Conference, Patents & Trademarks
THE IP AGE
After a century-long industrial revolution, and a few decades-long rise of a services economy, the world has swiftly shifted into a knowledge era. This era has started with innovation at a pace and in proportions never seen before, and drives the increasing importance of intangibles on the corporate balance sheets, in international trade, in States productivity. In other terms, the new rules of global competition.


THE IP ECONOMY BEGINS

This year, for its first time ever, the IP Summit comes to Paris. According to a compromised deal signed in June 2012 by the Council of the EU, Paris should soon host the main seat of the Unitary Patent Court. What better venue to speak about Luxury and Consumer Goods with Branded Labels.

Three days will be necessary to tackle all the key issues: with a mix of keynote speeches, plenary sessions and workshops, this three-day-conference aims at discussing major recent evolutions, actions, and ongoing reforms - with the help of high level speakers from many organisations.
AGENDA
PATENTS - Monday 9 & Tuesday 10 December, 2013

TRADEMARKS - Wednesday 11 December, 2013

PLACE - Paris (France)

FORMAT

• 3-day conference
- The first 2 days will be devoted to patents
- The third day will be devoted to trademarks
• 16 Plenary Sessions
• 18 Workshops


PREMIER CERCLE'S ANGLE

Business-focused, horizontal / vertical topics, benchmarks & case studies
MAINS TOPICS

. IP Reforms
. Patents Strategies
. IP Industry Challenges
. Unitary Patent & Unitary Patent Court
. IP States
. Internet
. Design
. Anti-counterfeiting
. Trademarks protection

The ambition of this 8th PanEuropean IP Summit is to showcase the best practices and debate the emerging trends, giving you the keys to succeed in this IP Economy.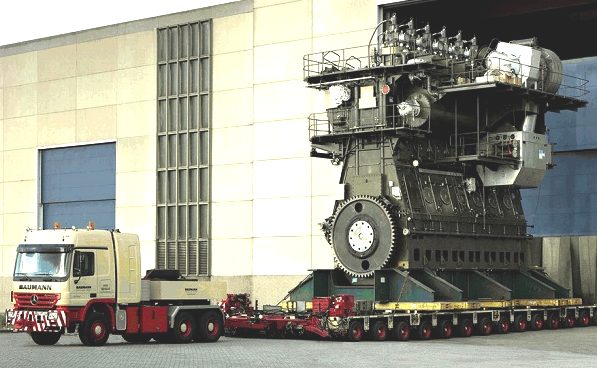 State of the art Wartsila diesel engine for oil tankers and cruise liners may soon (in the next 20 years) become an outdated technology as solar and wind powered vessels become economically viable due to clean air laws.
PARTICIPANTS
Currently, representatives of the following companies and organizations have agreed to participate as speakers:

24IP Law Group, Airbus, Alcatel-Lucent, Alkermes Pharma Ireland, Awapatent, Baker Botts, BASF, Bavarian Nordic Group, Bosch Group, Coach, Committee on Valuation of Patents, Delphi Automotive, Dupont Pioneer, EADS, Esteve Laboratories, Fresenius Medical Care, GE Healthcare, Google, Gucci, Hoyng Monegier LLP, Ice Watch, Intel Corporation, International Board of LIMA, International Digital Services Centre, Interpol, Kenyon & Kenyon, KPN, Lacoste, Licensing Industry Merchandisers Association, Louis Vuitton Malletier, Marks & Clerk, Microsoft, New Morning IP, NXP Semiconductors, Orange, PSA, Powell Gilbert, Reed Smith LLP, Reimann Osterrieth Köhler Haft, Richemont, Safran, Scotch Whisky Association, Sidel, Sisvel, Syngenta International, Tequila Regulatory Council, US Immigration & Customs Enforcement, Valuation Consulting Co, Vringo, Willkie Farr & Gallagher LLP.

And also:

Chartered Institute of Patent Attorneys (CIPA), European Commission, European Patent Office, Hungarian IP Office, Internet Corporation for Assigned Names & Numbers (ICANN), French Institute of Patent and Trademark Attorneys (CNCPI), French IP Office (INPI), IRPI, Office of Harmonization for the Internal Market, Unified Patent Court Preparatory Committee, Serle Court, UK IP Office, World IP Office


Research & production
Knowledge partners
Sponsors
Partners
Media

CONTACTS

Rue du Collège, 27 - B-1050 Brussels, Belgium
For more information: +32 2 627 87 20
LINKS
http://www.premiercercle.com/sites/ipsummit/2013/paris2013/
http://www.shippinginsight.com/contact/