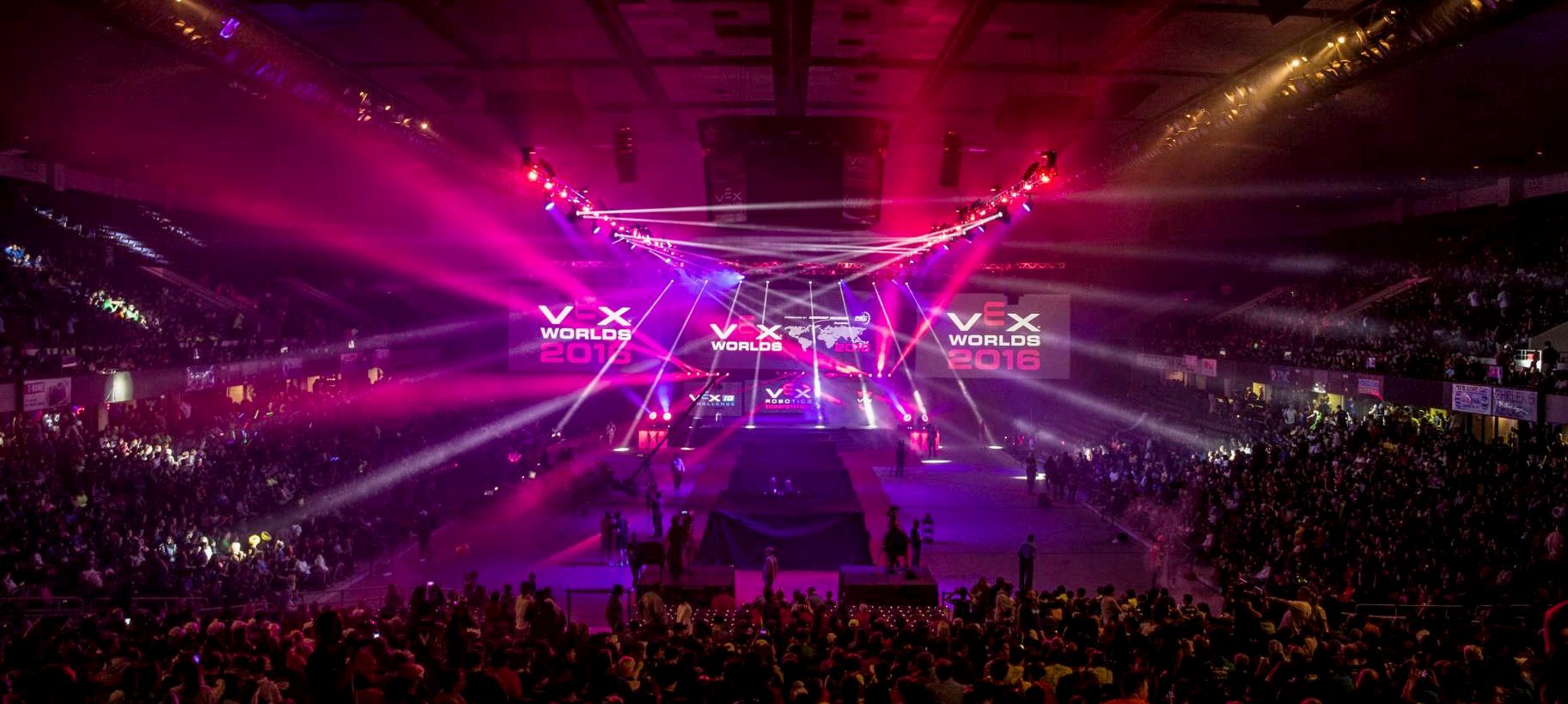 GUINNESS WORLD RECORD - In April 2016 in Louisville, Kentucky, USA, VEX Worlds broke the record for the Largest robot competition after a total of 1,075 teams from 30 different nations participated in the huge robotics tournament.

The teams gathered at the venue to compete for three days in the world championship which saw 15,000 primary-university level students taking part in various challenges.

Aiming to celebrate the accomplishments of the top robotics teams from around the world, the competition, presented by the Robotics Education & Competition (REC) Foundation and the Northrop Grumman Foundation, featured teams from Canada, China, Puerto Rico, and the United States of America.

Jason Morrella, President of the REC Foundation said: "It's been a record-breaking year all around for the REC Foundation. Not only does VEX Worlds now hold the record for the largest robotics competition ever held, but this year our program exceeded over 16,000 teams participating in over 1,300 competition events. We look forward to building on this momentum and providing more students and teachers access to high-quality, affordable, and sustainable programs like the VEX IQ Challenge, VEX Robotics Competition, and VEX U."

VEX Worlds is comprised of the top performing 1,100 robotics teams (out of 16,000 teams) who qualified in one of the following five program divisions: VEX IQ Challenge Elementary School World Championship (ages 8-10), VEX IQ Challenge Middle School World Championship (ages 11-14), VEX Robotics Competition Middle School World Championship (ages 11-14), VEX Robotics Competition High School World Championship (ages 14-18) and VEX U(ages 18+).

The record was previously held by the 2005 RoboGames, held in San Francisco State University in California (USA) which featured a total of 646 engineers, 466 robots and 13 countries. Events included soccer with reprogrammed Aibo robot dogs, robo-sumo wrestling, bipedal racing, fire fighting and musical artistry.
The VEX Robotics program is specifically tailored to bring the magic of robotics competition into the classroom. Robotics is an engaging way to integrate all facets of STEM education into the classroom and head-to-head competition is a natural way to capture students' attention. During the excitement that comes with building and competing, students will be having fun in a hands on environment working with STEM concepts and life skills.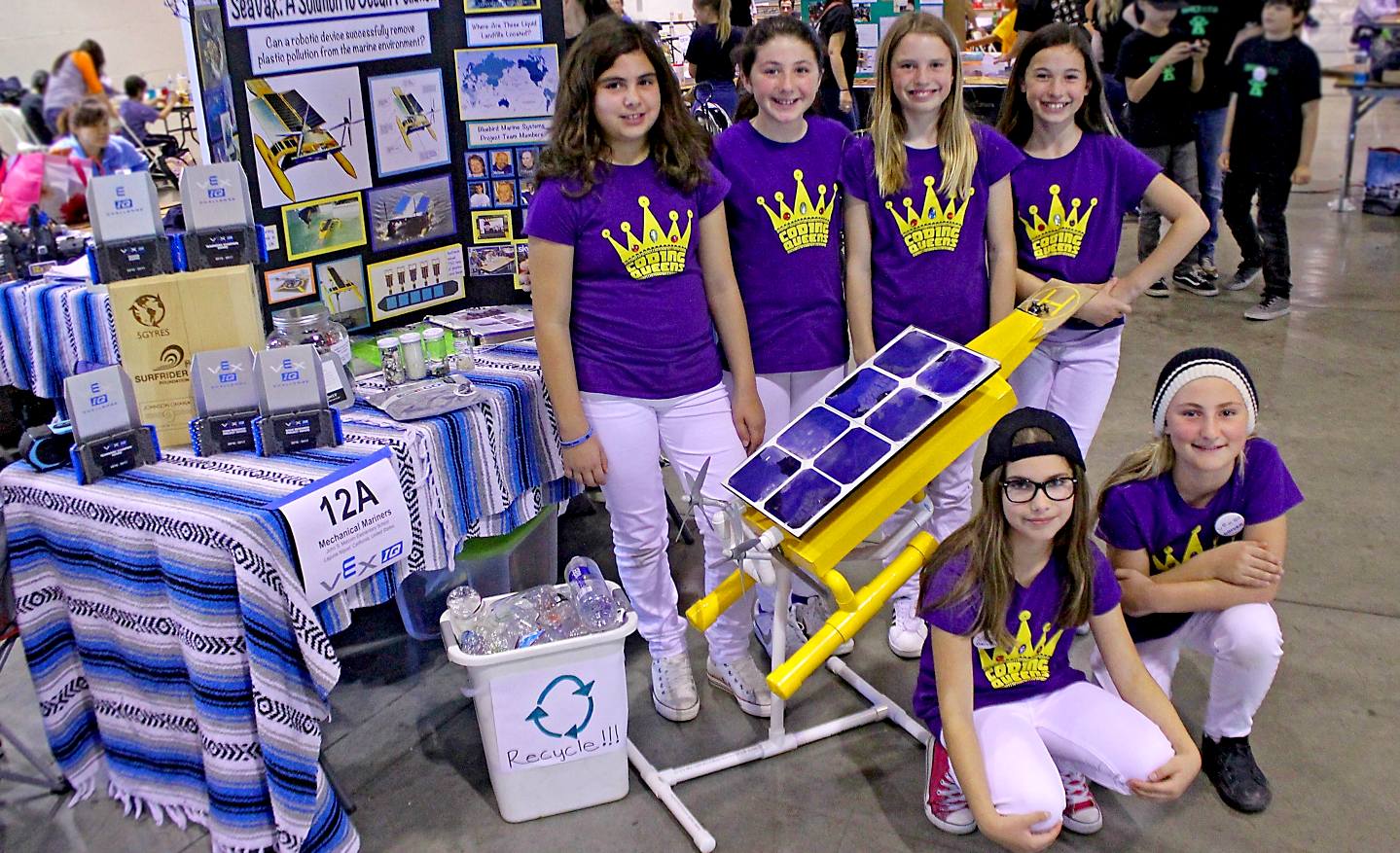 THE CODING QUEENS - The Coding Queens are a 5th Grade all girls robotics team from California. They made this superb model of the SeaVax ocean cleanup robot, even mounting it on a display stand. They researched, prepared for a speech and gave the presentation they had planned for the VEX robotics challenges in 2017. All their hard work paid off because from this series of wins they went on to the VEX IQ worlds in Kentucky, Louisville in April. Nice one girls.
VEX Robots help students unlock the power of their imagination by designing and constructing remote-controlled robotic devices that can lift, throw, climb, gather and expand the boundaries of experimental intelligence. The system gives young people a fun, new way to learn about STEM subjects. By working together to create robots that perform exciting challenges, they also gain valuable problem-solving and team-building skills.


REC FOUNDATION

The Robotics Education & Competition (REC) Foundation seeks to increase student interest and involvement in science, technology, engineering, and mathematics (STEM) by engaging students in hands-on sustainable and affordable curriculum-based robotics engineering programs across the U.S. and internationally. The REC Foundation develops partnerships with K-12 education, higher education, government, industry, and the non-profit community to achieve this goal.

The REC Foundation's vision is to change the world by inspiring young people in all communities to pursue degrees and careers in STEM fields by providing access to high-quality programs.

Currently, our regional staff utilizes our online resources, curriculum, and program offerings to support robotics and technology events and initiatives that aim to inspire and motivate students to excel in STEM education. In addition to operating and supporting competitions for some of the world's leading robotics platforms and organizations, including VEX, TSA, and BEST Robotics, the foundation also provides program support and workshops focused on technology and professional development for educators. The REC Foundation is a US-registered 501(c)(3) non-profit educational organization.


VEX IQ CHALLENGE

The VEX IQ Challenge provides elementary and middle school students with an exciting, open-ended robotics and research project challenge that enhances their science, technology, engineering, and mathematics (STEM) skills through hands-on, student-centered learning. This elementary and middle school challenge is designed to foster student development of the following 21st century skills: teamwork, critical thinking, project management, and communication. These skills prepare students to become the next generation of innovators and problem solvers.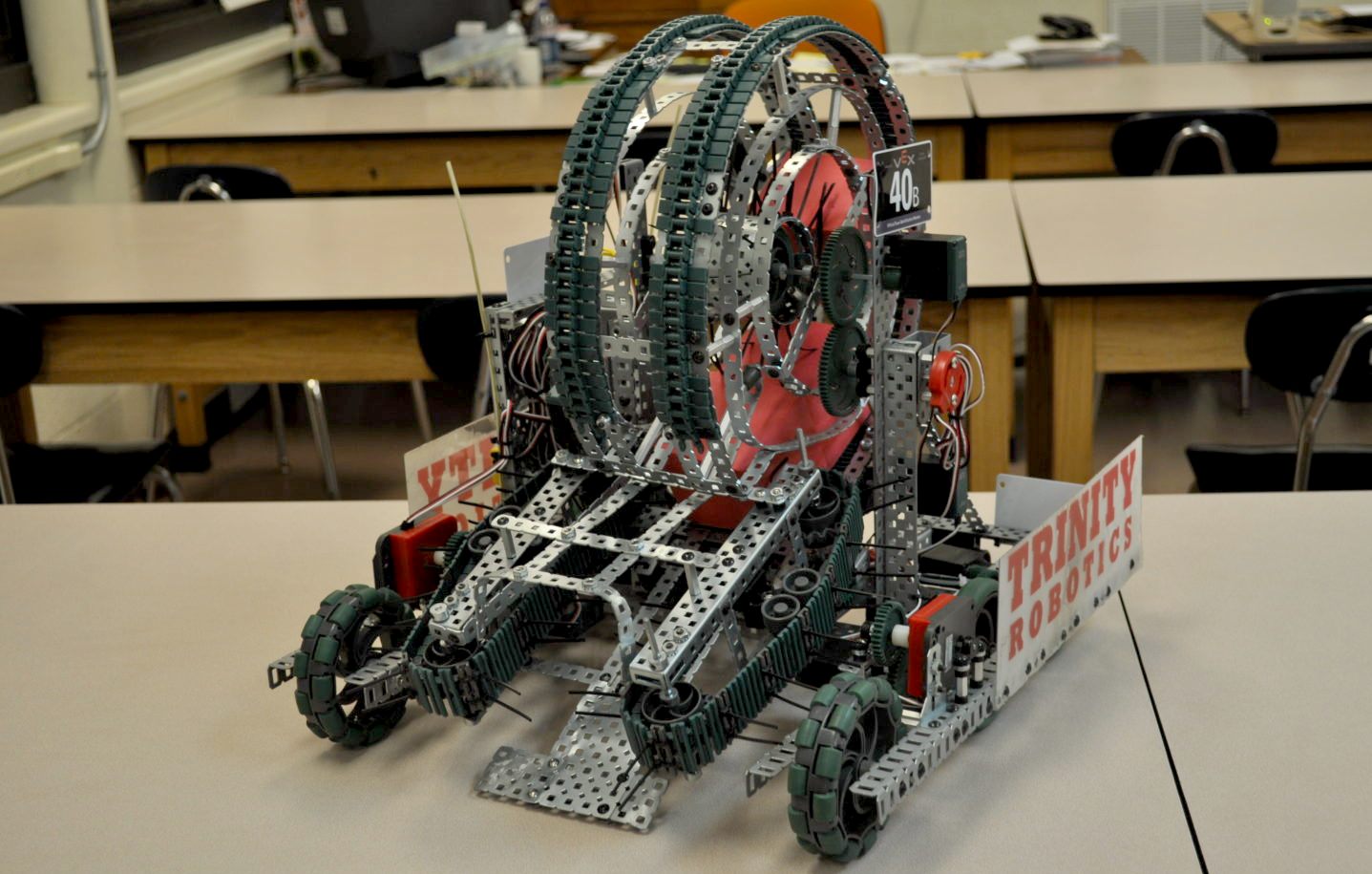 ROBOTC - is a powerful C-based programming language with a Windows environment for writing and debugging programs, and the only programming language at this level that offers a comprehensive, real-time debugger. ROBOTC is a cross-platform solution that allows students to learn the type of c-based programming used in advanced education and professional applications.
VEX Worlds Guidebook Apps
VEX Worlds 2017 has gone mobile! Follow the directions linked below for each VEX Worlds Division to get the free app. Check out your schedule, exhibitors, maps, and more!

VEX IQ Challenge — Elementary School
VEX IQ Challenge — Middle School
VEX Robotics Competition — Middle School
VEX Robotics Competition — High School
VEX U
Venue Map
Click here for the VEX Worlds 2017 Venue Map.
Team Email Blast Archive
Follow this link that will direct you to the team email blast archive on VEXForum.com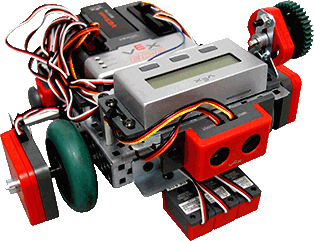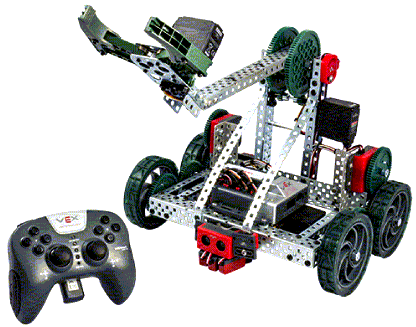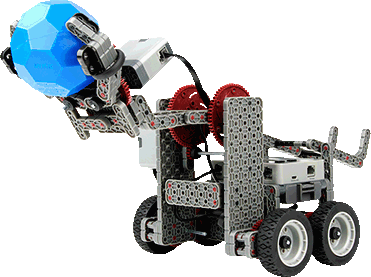 VEXED - A few of the robots that operate and can be programmed with ROBOTC. ROBOTC is a Natural Language that places basic motor commands like moving forward and backward into easy to use functions that empower the student to quickly enable a simple robot behavior. Natural language also enables the programmer to call sensor commands like "untilRotations" which control how far the robot travels, or untilDark, which controls how long the robot will execute a behavior. Natural language provides a scaffolded programming environment between ROBOTC Graphical and full ROBOTC.
WHAT DOES 'STEM' STAND FOR?
Science, Technology, Engineering and Math = STEM.
The United States has developed as a global leader, in large part, through the genius and hard work of its scientists, engineers, and innovators. In a world that's becoming increasingly complex, where success is driven not only by what you know, but by what you can do with what you know, it's more important than ever for our youth to be equipped with the knowledge and skills to solve tough problems, gather and evaluate evidence, and make sense of information. These are the types of skills that students learn by studying science, technology, engineering, and math - subjects collectively known as STEM.

Yet today, few American students pursue expertise in STEM fields—and we have an inadequate pipeline of teachers skilled in those subjects. That's why President Obama has set a priority of increasing the number of students and teachers who are proficient in these vital fields.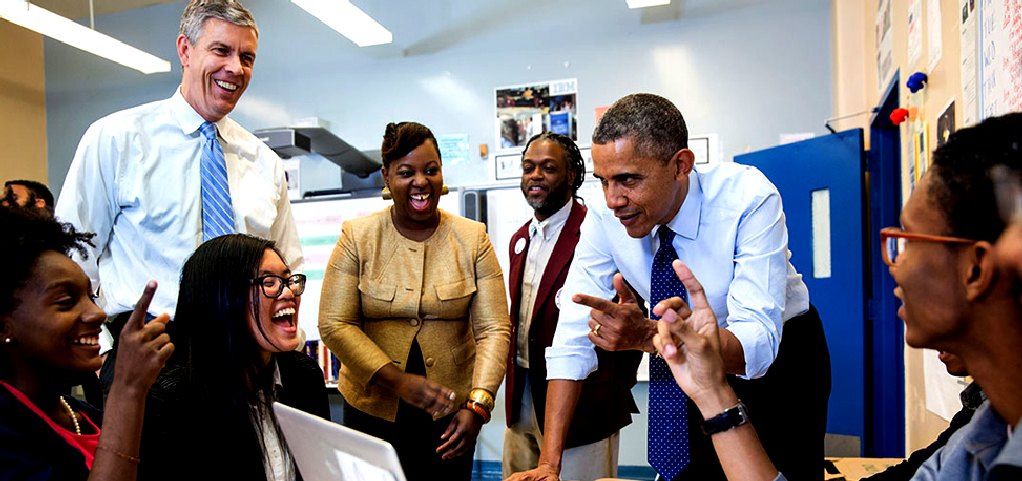 COMPETITION ROBOTS - By its nature, the study of competitive robotics not only encompasses all four pillars of STEM education (Science - Technology - Engineering - Maths), but also encourages important life skills like teamwork, communication, and project-based organization. The Robotics Education & Competition (REC) Foundation exists to bring this exciting experience to students all over the globe through the VEX IQ Challenge, VEX Robotics Competition, and VEX U. President Obama was very keen to promote STEM in schools in the US.
CONTACTS
Robotics Education & Competition Foundation
P.O. Box 8276
Greenville, TX 75404

Email: support@robotevents.com
LINKS & REFERENCE
| | |
| --- | --- |
| Natural Language Resources - VEX Cortex | Natural Language Resources - Mindstorms NXT |
Robotc Natural Language
Education rec ri cmu VEX
Robotc graphical
Whitehouse administration committees stem
VEX robotics vexed competition
http://robotc.net/download/vexrobotics/
https://www.vexrobotics.com/competition
http://www.robotc.net/NaturalLanguage/
http://education.rec.ri.cmu.edu/vex/
http://www.robotc.net/graphical
http://education.rec.ri.cmu.edu/vex/software/
https://www.ed.gov/stem
http://www.whitehouse.gov/administration/eop/ostp/nstc/committees/costem
http://www.vexrobotics.com/vexedr/competition/
http://www.roboticseducation.org/