Get set for the largest international commercial marine and workboat exhibition and business forum held in the bustling atmosphere of one of Europe's busiest working ports. Here are four good reasons to attend:

1. You'll walk away with a head full of new ideas and concepts that'll help you in your job.

2. You'll get to see some in-depth examples of how money can be saved in workboat operations. Our packed programme of conferences, events, demos and competitions provide the productive background buzz throughout Seawork's fully occupied exhibition and display areas.

3. You'll get to make new contacts and catch up with people you already know in the supply chain. Seawork attracts over 520 exhibitors and 7300 visitors from all over the world.

4. You'll have a great day out! There is no other event like it. It's the largest international commercial maritime exhibition and business forum held in the bustling atmosphere of one of Europe's busiest working ports.

THINKING OF EXHIBITING
Exhibitor Publicity & PR Support
The European Commercial Marine Awards
Scam Warning - Alert for Exhibitors
91% of Seawork visitors authorise or influence the purchasing decisions for the companies they represent. These are high-calibre, high-spending professionals who recognise the wealth of innovation and expertise Seawork International provides. Seawork is a 'one stop shop' for buyers.
Visitors to the exhibition know they can source everything they need from the multitude of equipment, knowledge and skills showcased by more than 600 exhibitors and ensure that they are up to date with all the latest developments via the comprehensive conference programme.
VISITOR STATISTICS FROM 2016
Seawork visitors by job function:
* Company Director, Owner, Proprietor or CEO – 41.3%
* Engineering, Technical Manager or Superintendant – 25%
* General Purchasing / Sales – 21.3%
* Marine Operations Manager, Harbourmaster or Pilot – 5.2%
* Consultant - 3.4%
* Diver / Crew / Skipper - 2.4%
* Press – 1.4%
Seawork visitors by company activity:
* General Marine Equipment & Services Supplier - 19.9%
* Vessel Builders / Repairers - 8.6%
* Military, Police, Defence, Border / Fisheries Protection - 7%
* Marine Civil Engineering, Hydrographic Surveyor, Consultant - 6.6%
* Propulsion & Engine Systems – Build, Supply, Repair - 6%
* Vessel Design, Operator, Manager - 5.9%
* Maritime Organisation, Government Agency, Classification Agency - 5.5%
* Renewable Energy / Offshore Wind / Environment - 5.5%
* Safety & Training - 5.3%
* Media - 5.2%
* Naval Architect, Vessel Surveyor, Consultant - 5%
* Port, Harbour Authority, Wharf / Terminal Operator - 4.8%
* Finance, Insurance, P&I, Legal - 4.6%
* Other - 4.2%
* Diving - 3.4%
* Shipbroker - 2.5%
For more information about exhibiting? Contact Kate, Lorraine or Michelle on +44 1329 825 335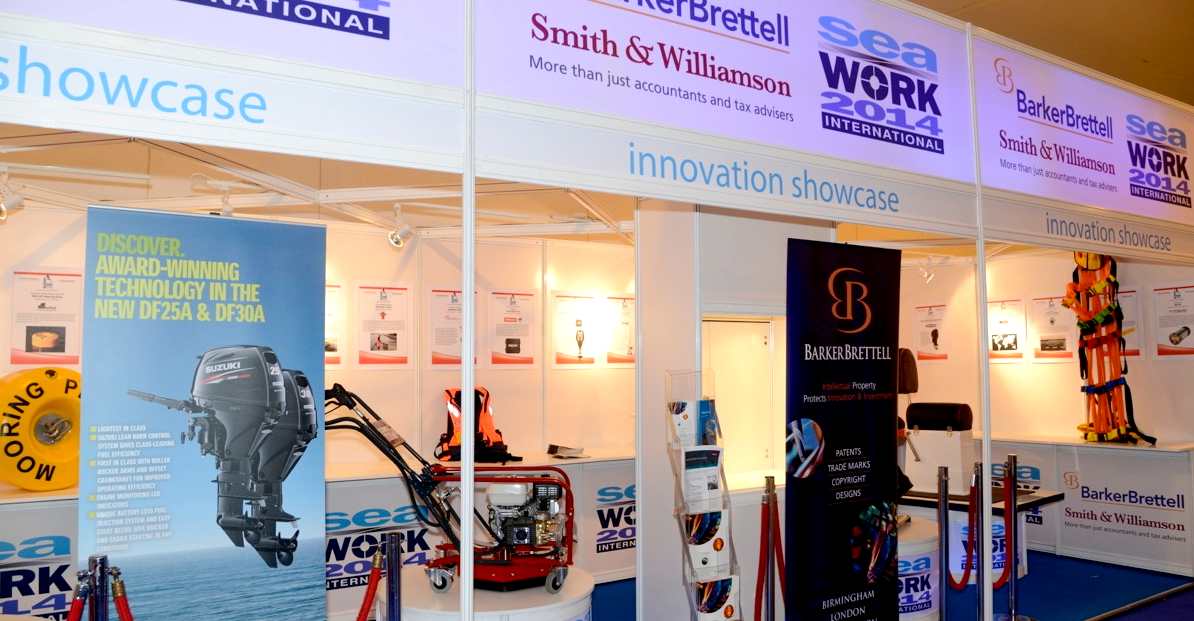 EVENT REGISTRATION
Online registration for Seawork 2017 is now open. Register now and put the dates (13-15 June) in your diary, so you don't miss this unique opportunity to see the latest solutions for businesses in the commercial marine industry.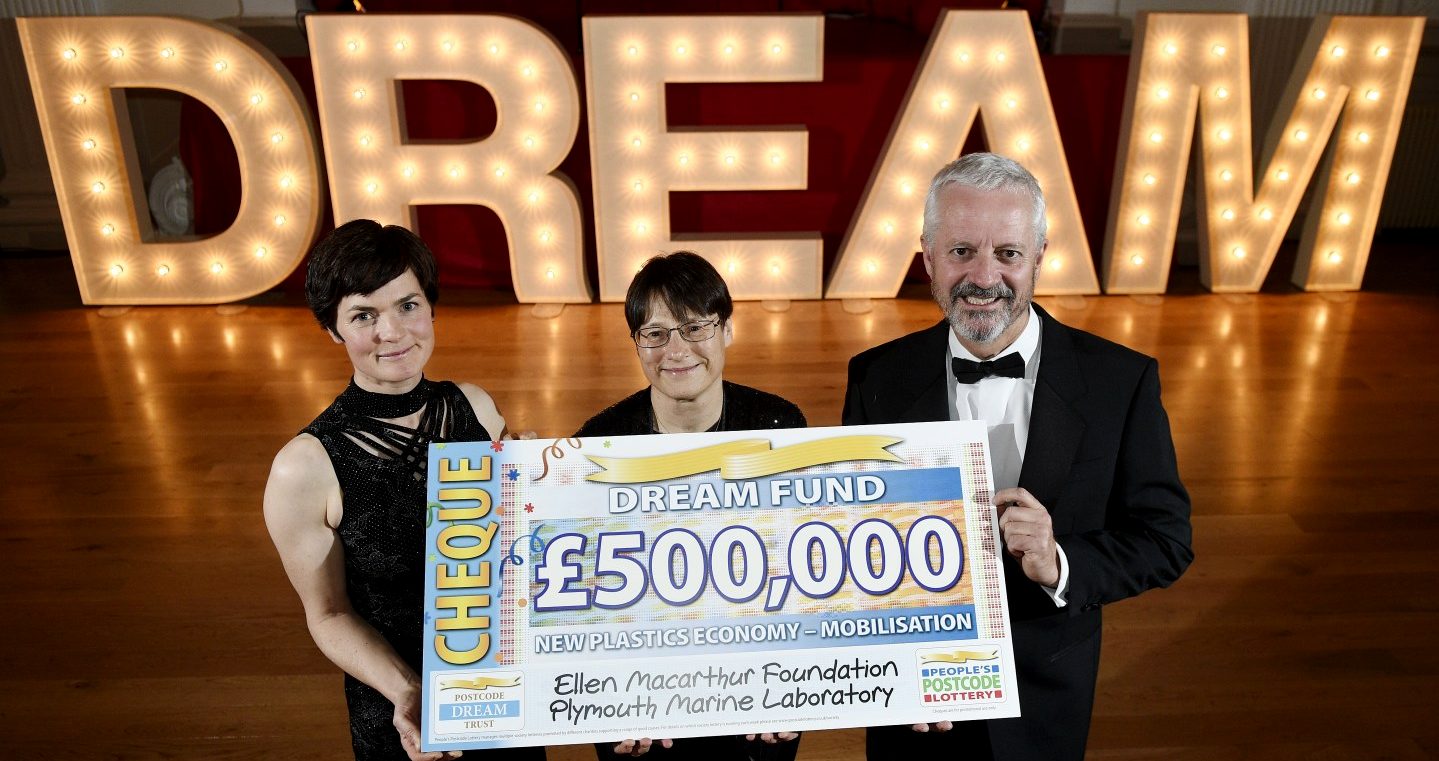 Blue growth and ocean literacy are the new buzz words for 2017, with the European Maritime Day event at Poole in Dorset leading the ideas charge and Ellen MacArthur and Prince Charles looking for ways to reduce the flood of packaging that finds its way into our oceans each year, now with a $2 million dollar prize for innovation.
SEAWORK CONTACTS
Event Manager:
Lyndsey Sherriff
Tel: +44 1329 820 474
lsherriff@seawork.com
Exhibition Coordinator / Operations
Fay Reeve
Tel: +44 1329 820 479
freeve@Seawork.com
Senior Sales Executive:
Lorraine Curtis
Tel: +44 1329 820 485
lcurtis@seawork.com
Sales Executive:
Kate Didymus
Tel: +44 1329 820 480
kdidymus@seawork.com
Sales Executive:
Michelle Williams
Tel: +44 1329 820 487
mwilliams@seawork.com
Seawork PR Consultant:
Hannah Colls
Tel: +44 1329 825335
press@seawork.com
Seawork is organised by:
Mercator Media Ltd
The Old Mill
Lower Quay, Fareham
Hampshire, PO16 0RA
United Kingdom

Tel: +44 1329 825335
Fax: +44 1329 825330
sales@seawork.com
info@seawork.com
www.seawork.com
http://www.seawork.com
Registered office address: c/o Shoosmiths, Witan Gate House
500-600 Witan Gate West, Milton Keynes, MK9 1SH, UK
Registered in England
Company Number 2427909
Seawork International Exhibition takes place in the Canary Islands Fruit Terminal
103-104 Herbert Walker Avenue
ABP Southampton
Hampshire, SO15 1HJ, United Kingdom
LINKS
http://www.volvopenta.com/
http://www.tidelandsignal.com
http://www.alicatworkboats.co.uk
http://www.blackburnsmetals.com/
http://www.centa-uk.co.uk
http://www.dnv.com/
http://www.dometicgroup.com
http://www.petersandmay.com/
http://www.scana.no/
http://www.seamariner.com/
http://www.watermota.ltd.uk/
http://www.marine-data.co.uk/
http://www.maritimejournal.com/