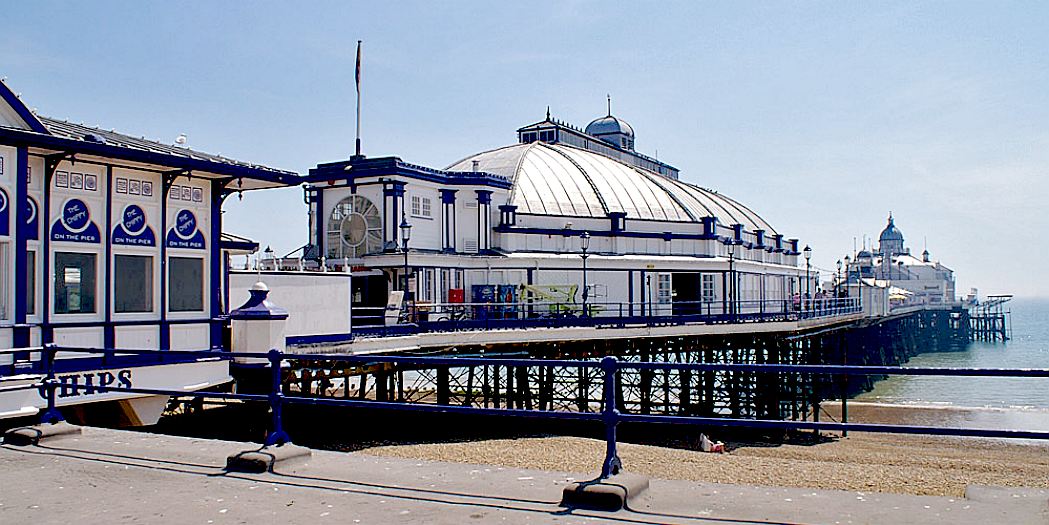 VICTORIAN SPLENDOR - This attractive pier had many gift shops, bars and restaurants. A charity raft race was held each summer. It is now a blot on the seascape and a liability to any operator. This monument is today on the At Risk register with English Heritage. Take a look at the chronology below and keep your fingers crossed for some common sense to prevail.
1865 - The Eastbourne Pier Company Ltd was formed in 1865.
1866 - The first pile was driven on April 18th 1866.
1870 - Lord Edward Cavendish officially opened the pier, designed by Eugenius Birch, on 13th June 1870.
1872 - However, work on the 1000 foot pier, landing stage, kiosk and windbreak was not finally completed until 1872.
1887 - A storm washed away the shoreward end on New Year's Day 1877. It was rebuilt at a higher level.
1888 - The first 400-seat theatre was constructed for just £250 at the seaward end in 1888.
1899 - It was replaced by a 1000-seat theatre, bar, camera obscura and pier office complex in 1899-1901.
1893 - A new landing stage was constructed in 1893.
1901 - two saloons mid-way along the pier were built in 1901.
1912 - In 1912, new entrance buildings were added.
1925 - In 1925, a 900-seat music pavilion was constructed at the shoreward end. This was used as a ballroom before becoming an amusement arcade.
1940 - In 1940, decking was removed for the duration of the war and machine guns were installed in the pier theatre.
1951 - A new kidney-shaped entrance building was constructed in 1951.
1968 - Trust House Forte bought the pier in 1968.
1970 - The theatre was destroyed by fire in January 1970. It was rebuilt as a 'Dixieland' showbar and was used for discos and cabaret.
1985 - A £250,000 facelift, in 1985, gave the pier a major new arcade.

1987 - Hurricane damage in October 1987 wrecked the landing stage.
1991 - The Duke of Devonshire opened a new £500,000 entrance building on 15th June 1991.

1997 - The pier is illuminated at night and was voted 'Pier of the Year' in 1997 by members of the National Piers Society.
2003 - The refurbished camera obscura was opened to the public in 2003.

2009 - A review of the site by English Heritage resulted in the pier being upgraded from Grade II to Grade II* in May 2009.

2009 - In June 2009, the pier was put up for sale by its owners, Six Piers Ltd, but in October was taken off the market after a highly successful summer season.

2010 - Then in May 2010, a £250,000 redevelopment plan commenced to refurbish the Ocean Suite and reinstate its terrace to give visitors 360-degree sea views. The new Ocean Suite opened in July 2010.

2012 - Police officers visited a seller of saucy seaside postcards in September 2012 after a complaint was made by a minister at a local church, presumably unaware of the tradition of this kind of saucy seaside humour. There were red faces all round.
2013 - In October 2013, a licence application to extend the opening hours of the pier's Atlantis nightclub was rejected following considerable opposition from within the town.
2014 - On the 30th of July of 2014 the Blue Room was destroyed by a fire thought to have been an arson attack.
2015 - In June of 2015, plans for a temporary fairground were refused by Eastbourne Borough Council on the grounds of noise and light pollution.
2015 - In August of 2015 two potential buyers were reported to be interested in purchasing the pier by the BBC. One of the buyers was later identified as Sheikh Abid Gulzar in an article published by the Eastbourne Herald.
Property agent Bilfinger GVA said it had been instructed to undertake a "strategic options review". Cuerden Leisure has already sold three piers this year - Blackpool's South and Central Piers and the Grade II listed Llandudno Pier - for a total of £8.5m.
2015 - In September of 2015 Cleaner Oceans Club trustees voted to develop a rescue package for the beleaguered pier. Communications with the owners are confidential. The pier is not for sale on the open market. At the time of writing we are told that emails to Eastbourne Council's Robert Cottrill and Councillor David Tutt (78 Ringwood. Road ... Tel: 01323 643971 E-mail councillor.tutt@eastbourne.gov.uk) from mid September 2015 remain unanswered.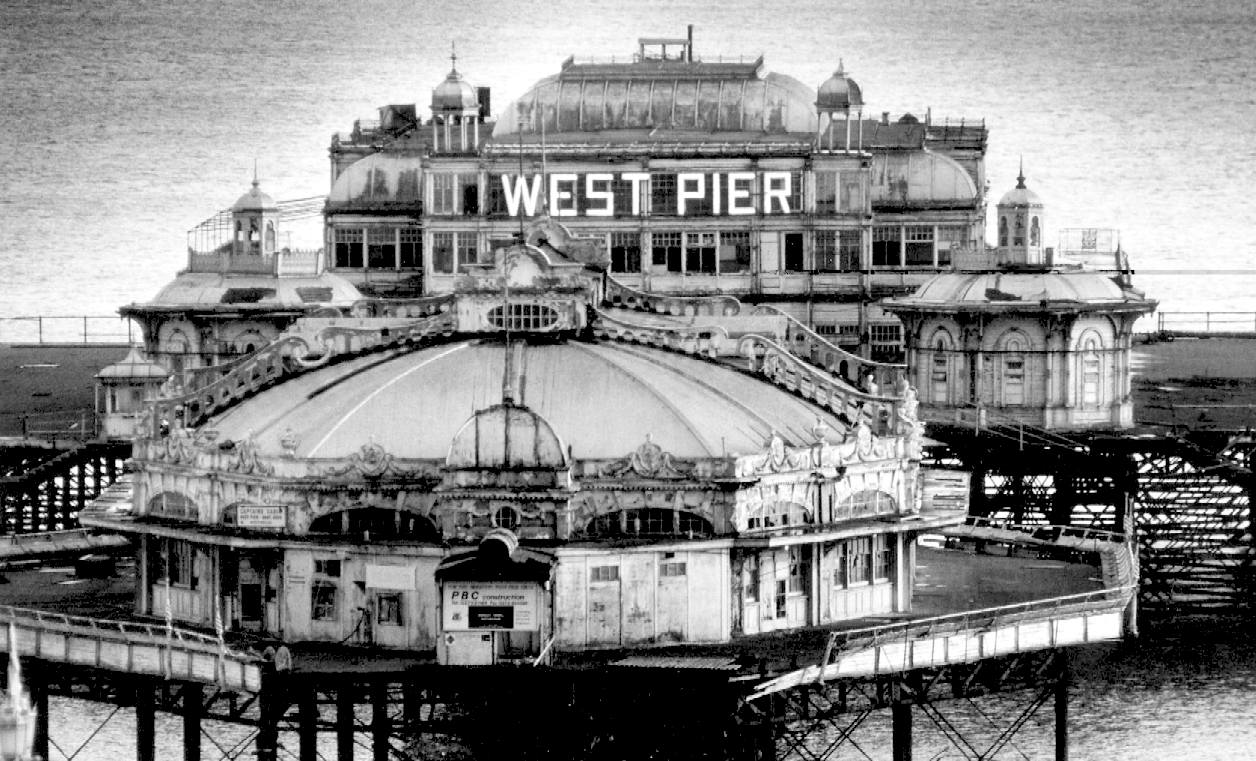 VICTORIAN SPLENDOR - Probably the most attractive pier in its heyday, Brighton's west pier spells the writing on the wall for any owner who has a mediocre, or non-existent business plan. Once a fire has gutted part of a pier, history tells us that the end in not that far away. All the best intentions in the world will not pay for routine maintenance on one of these seaside palaces.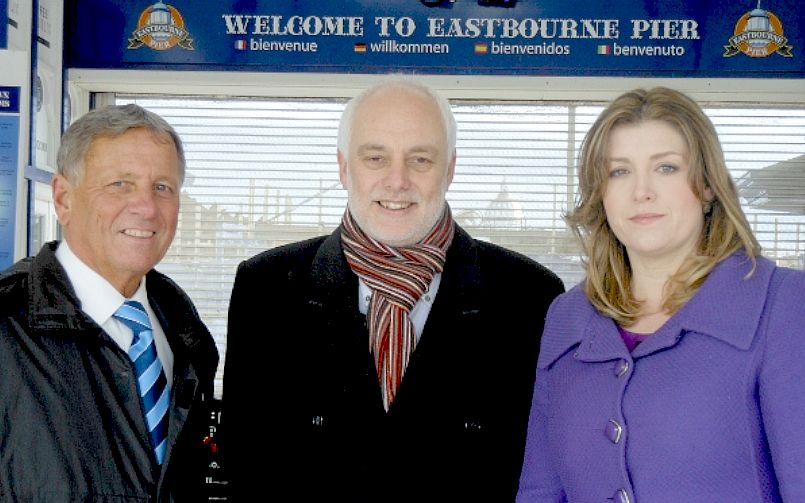 COASTAL COMMUNITIES - Two days after the fire on 30 July last year, David Cameron promised £2 million in cash, but traders criticised the length of time took to materialise.

Coastal communities minister Penny Mordaunt, on a visit to the pier, said the money was "ready to go". Councillor David Elkin says the pier will be fully functional by the summer.

"I am hugely impressed with the amount of effort and the speed with which things have moved to help get the pier up and running again," said Ms Mordaunt.

She said that as well as helping to mitigate loss of trade due to the fire, the £2m would be used to refurbish the tower at the end of the pier.

The tower houses a camera obscura - an early precursor of the camera - thought to be the only example on a pier in the world. "We do need to ensure, because it is £2m of public money, that we have done all the due diligence."
Contact Penny: 1000 Lakeside, North Harbour, Cosham, Portsmouth, PO6 3EN

Phone: 023 9237 5377 Email: info@pennymordaunt.com
HASTINGS PIER & BRIGHTON'S WEST PIER
As case studies, both Brighton and Hastings piers tell the story of the decline of the south coast of England as tourist resorts. The high spending target audience are all sunning themselves in Europe, Egypt - or anywhere, but not in England. The remaining customers are retirees hankering for a last reminder of their youth, which is wonderful in itself, but those with memories of days gone by are a diminishing audience, and being retired, they are no longer the big earners or spenders that an economic recovery needs in order to turn around the fortunes of speculators who have gambled on a town that is heading in the wrong direction - that is itself led by retired local politicians, who are not in keeping with the times.
A fire typically spells the beginning of the end, followed by bankruptcy. That is unless the owners can come up with a rescue package that is spectacular. Civil servant employees of local authorities may be more in tune with reality, but being in tune will advise their councillors not to dabble with the compulsory purchases of white elephants, such as high-maintenance structures pointing out to sea and storms. Councils are already strapped for cash from years of empire building and a failure to recognize the need for affordable housing, for example. Up until recently, nobody in a council knew what a circular economy was, let alone put into practice sustainable policies - even though Agenda 21 has been on the cards for over 23 years, since the Earth Summit (UN Conference on Environment and Development) held in Rio de Janeiro, Brazil, in 1992.
Councils would rather milk foolish entrepreneurs all starry eyed, heading in lemming fashion for their wallets in a vague hope that all will come good if they keep their fingers crossed and butter up the local members. All too often it's the blind leading the blind - who perhaps need longer walking sticks to feel a path away from the financial precipice before them.
It's time then for another air show to pull in more punters for the pier operators and hoteliers clamoring for some action. But now with so many fatal crashes, questions are being asked as to the price being paid for such short-term quick fixes. The RAF are of course keen to oblige because their recruitment drive depends on the Red Arrows being given opportunities to cloud up the skies with red and blue and gray smoke. Holy smoke for the MOD perhaps.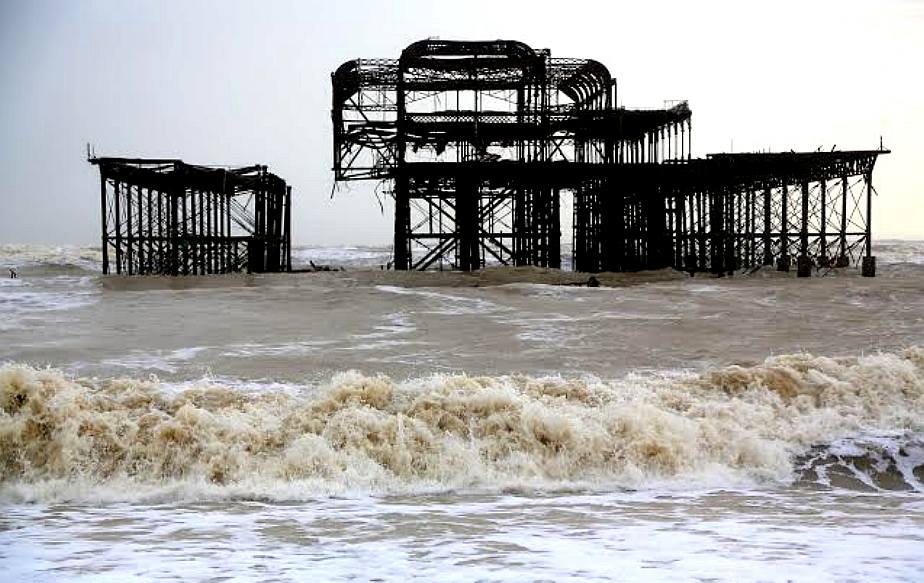 HERITAGE VANDALISM - This is all that is left of Brighton's west pier today. Apathy combined with a lack of vision will see the end of any building, regardless of location. It does not help that iron and steel rust and that seawater contains salt that accelerates the rusting process. You may care to agree that it is all but criminal negligence to sell one of these icons to any group or person who does not have a business plan that has some chance of sustaining a comprehensive maintenance program. Transparency should be the buzz word when it comes to evaluating proposals that do not include a plan for a sustainable future.
E'B PIER CURRENT OWNERS
CROWN ENTERTAINMENT CENTRES LIMITED
GLEADHILL HOUSE DAWBERS LANE
EUXTON, CHORLEY
LANCASHIRE, PR7 6EA
Company No. 05684128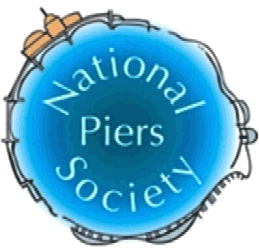 LINKS & REFERENCE
Pier News
Aug 2015 - Hotelier interested in buying Eastbourne Pier
Aug 2015 - Eastbourne Pier to be sold?
July 2015 - Eastbourne Pier could be sold
July 2015 - Cause of Eastbourne Pier fire 'unknown'
June 2015 - Eastbourne Pier's funfair plans rejected
May 2015 - Flaming Pier whiskey designed in honour of Eastbourne Pier
May 2015 - Funfair rides planned for Eastbourne Pier
Apr 2015 - Police working to recover Eastbourne Pier fire CCTV footage
Jan 2015 - Ј2 million payout for businesses affected by Eastbourne Pier fire is imminent
See Pier Newslinks Archive for earlier stories
Pier Gallery
Flickr gallery of images of Eastbourne Pier
Simplon Postcards & Photos of Eastbourne Pier
Google search for all images of Eastbourne Pier
Pier Movies
British Pathe Newsreel 'Man Fishing On Pier 1946'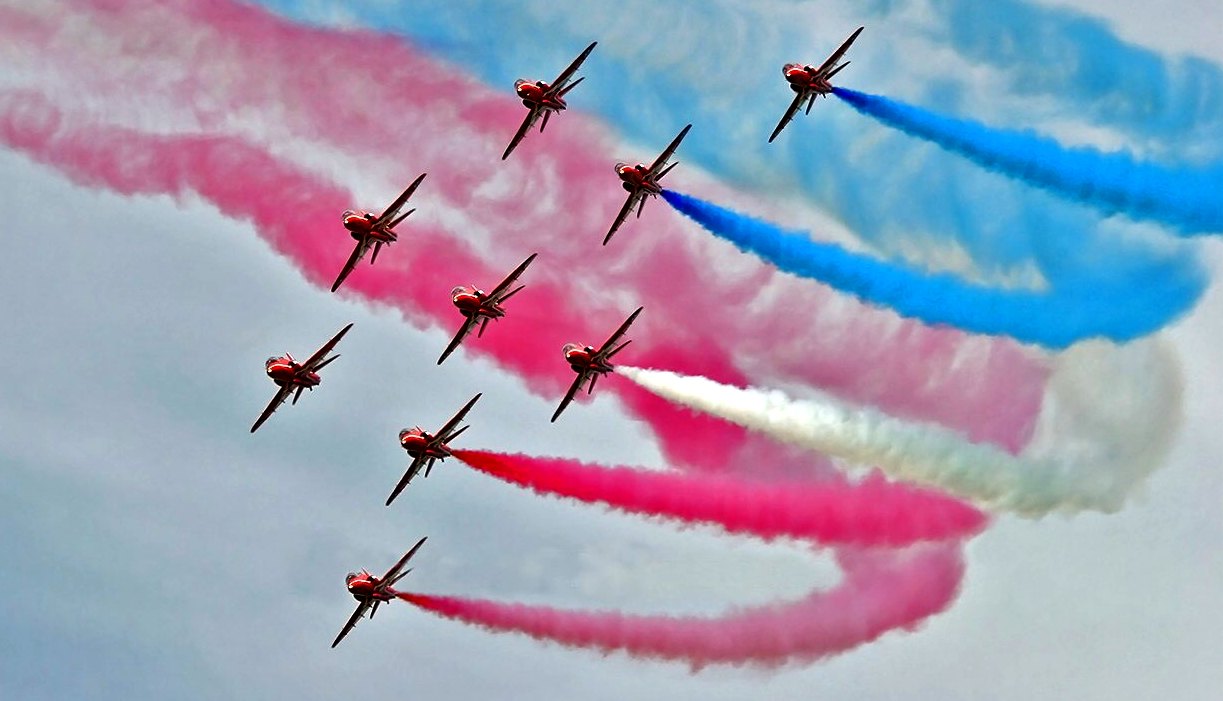 Pier Weblinks
Eastbourne Pier official website
Wikipedia entry for Eastbourne Pier
The Heritage Trail webpage on Eastbourne Pier
Gary Jones's Youtube video of a walk along the pier.
Youtube video of a view of Eastbourne Pier and beach
info@pennymordaunt.com
http://www.raf.mod.uk/reds/
http://www.miss-ocean.com/Conferences_Exhibitions/Eastbourne_Pier_Historic_Monument_At_Risk_Heritage_Lottery_Fund.htm
http://www.piers.org.uk/
http://www.eastbourneherald.co.uk/news/local/hotelier-expresses-interest-in-buying-eastbourne-pier-1-6897225
http://www.eastbourneherald.co.uk/news/local/eastbourne-pier-fairground-plan-rejected-1-6781766
http://www.bbc.co.uk/news/uk-england-sussex-33808185
http://www.eastbourneherald.co.uk/news/local/campaign-to-save-pleasure-boats-launched-1-5899337