BLUEFISH PROGRAM
Optical systems used to steer robots are commonplace. Advanced robot kits are available from toy shops that avoid each other. The challenge is to use the technology to steer a ship in open water away from other vessels to avoid collisions.
It all comes down to the quality of your sensors, speed of processing and the sophistication of algorithms used when programming. The Bluefish development hull will be tested at various levels of sophistication - starting at the beginning with sensors used in off the shelf toys, then replacing them with increasingly advanced sensors and processing ability, until we have a system that is suitable for commercial shipping.
That system will then be fitted to the full size prototype ship and sailed in all the busiest shipping lanes to prove that robot ships can be fully autonomous. Please get in touch with us if you would like to contribute to such a program.
OMRON FAST COMPACT VISION SYSTEM - AUGUST 2013
With a high-speed image bus, four-core processing, a new and efficient vision algorithm and fast EtherCAT communications, the new FH compact vision system from Omron is believed to be the fastest compact vision system on the market.
Designed for fast efficient operation at every stage from image capture to data output, Omron's new FH vision systems are specifically intended for seamless integration with PLCs, motion controllers and robotic control systems, and are ideally suited for applications in high-speed manufacturing machines of all types.

A further benefit is that FH vision systems are fully compatible with Omron Sysmac Studio Automation software. This means that only one software package is needed to set up all of the major components used in an automation system, which greatly reduces the amount of work involved in machine design. Sysmac Studio can be used to set up, debug and simulate all slave devices connected via EtherCAT, including not only vision and other sensing elements, but also motion controllers, logic devices and drives.

At the heart of the new FH vision controllers is Omron's innovative Shape Search III vision algorithm. Up to nine times faster when carrying out searches than conventional algorithms, Shape Search III allows fast, precise measurements to be made even if images are out of focus, or if the targets are randomly positioned, randomly rotated or overlapping. This exceptional performance is achieved without the need for user-dependent calibration, which means that FH vision systems are particularly easy to set up and operate.

Because of their exceptionally efficient image handling characteristics, the new vision systems can support multiple high-resolution cameras with no degradation of performance or image capture speed. This allows them to handle even the most complex of inspection tasks and, in some applications, it also means that a single vision controller can be used where previously several would have been needed, which makes possible substantial cost savings.

To ensure straightforward and dependable integration with all types of automation and control system, Omron FH compact vision controllers incorporate support for the EtherCAT machine control network. This allows communications cycle times as short as 500µS to be achieved as well as allowing the implementation of motion control synchronised with the communication cycle. The controllers also support custom.NET controls, which mean that images and measurement results can be readily displayed on an external PC.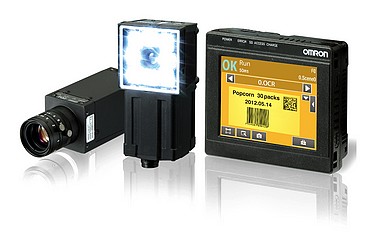 JANUARY 2013 Vision sensor is set to shake up the inspection market - Omron's new FQ2 vision sensor sets a new standard for performance and flexibility, providing functionality not previously available in a vision sensor format.
The FQ2 provides complete flexibility, with over 60 hardware options including fully integrated cameras with high brightness illumination to C-Mount lens cameras, colour and monochrome cameras, as well as high resolution types for accurate inspection. Even, units specifically designed for OCV (Optical Character Verification) and barcode verification applications are also available. Whatever your application, there is an FQ2 which fits perfectly.

The FQ2 inspection tool library is now without compromise, as standard 9 inspection items including Omron's coveted "Shape Search II", shape based inspection tool, which provides 10x speed and ultra-high accuracy detection. Using "Real Colour" inspection algorithms, the FQ2 processes images in a similar way to the human eye. High stability is achieved, yet set-up is simplified by negating the complex process of manually setting digital colour filters, which is required on most other systems.

Advanced character verification of printed text, such as date codes and lot codes is now possible on the FQ2 platform. The set-up task has been simplified to allow easy deployment, through pre-set character libraries, set-up can be completed in seconds and without the need for in-depth knowledge of vision technology.

Stable inspection is guaranteed, with the FQ2's crystal clear image capability. High performance lighting, HDR processing, polarising filters and a new suite of digital image filters, all ensure the FQ2 provides the best possible image, improving the stability and reliability of your application.

Integration couldn't be easier; the FQ2 supports TCP/IP, EtherNet/IP and PLC Link as standard, ensuring seamless communication without any effort. Up to 32 cameras can be networked together, providing a single interface point for machines which need multiple inspection zones. As standard, 3 digital outputs are provided, although this can be increased through an I/O expansion module to 23 outputs, vastly increasing the number of viable applications.

High performance and simple operation, the FQ2 is the perfect choice for all your inspection needs.

Omron has been developing and manufacturing machine vision products for over 30 years and has been recognised as the global Number One for machine vision sensor products according to the World Market for Machine Vision – 2012 Edition report from independent market research company, IMS Research.
Omron Electronics
Opal Drive
Fox Milne
Milton Keynes
MK15 0DG
United Kingdom
Telephone : 01908 258 258
Fax : 01908 258 158
Email : uk@eu.omron.com
Web : www.industrial.omron.co.uk
AUGUST 2013 DRAGONFLY SIGHT - A study of dragonfly sight may advance artificial vision systems. Researchers have discovered a novel and complex visual circuit in a dragonfly's brain that could one day help to improve vision systems for robots.
Dr Steven Wiederman and Associate Professor David O'Carroll from the University of Adelaide's Centre for Neuroscience Research have been studying the underlying processes of insect vision and applying that knowledge in robotics and artificial vision systems.

Their latest discovery, published this month in The Journal of Neuroscience, is that the brains of dragonflies combine opposite pathways - both an ON and OFF switch - when processing information about simple dark objects.

"To perceive the edges of objects and changes in light or darkness, the brains of many animals, including insects, frogs, and even humans, use two independent pathways, known as ON and OFF channels," says lead author Dr Wiederman.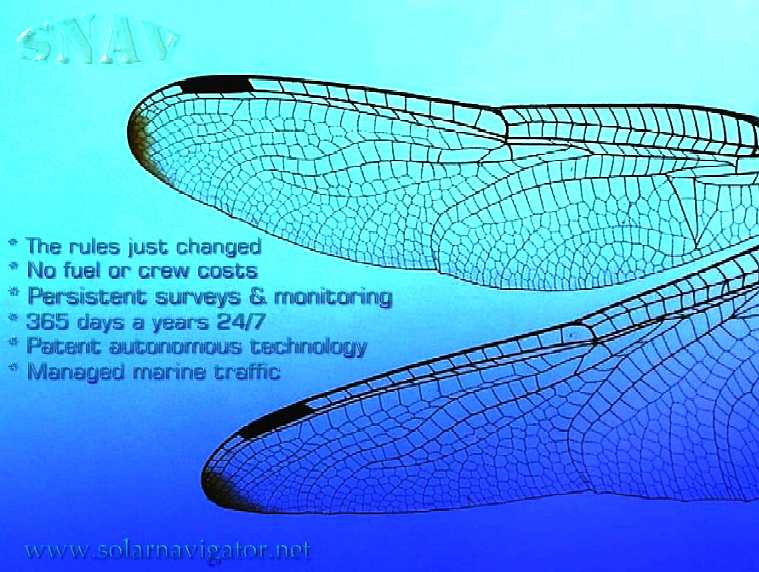 "Most animals will use a combination of ON switches with other ON switches in the brain, or OFF and OFF, depending on the circumstances. But what we show occurring in the dragonfly's brain is the combination of both OFF and ON switches. This happens in response to simple dark objects, likely to represent potential prey to this aerial predator.

"Although we've found this new visual circuit in the dragonfly, it's possible that many other animals could also have this circuit for perceiving various objects."

The researchers were able to record their results directly from 'target-selective' neurons in dragonflies' brains. They presented the dragonflies with moving lights that changed in intensity, as well as both light and dark targets.

"We discovered that the responses to the dark targets were much greater than we expected, and that the dragonfly's ability to respond to a dark moving target is from the correlation of opposite contrast pathways: OFF with ON," Dr Wiederman says.

"The exact mechanisms that occur in the brain for this to happen are of great interest in visual neurosciences generally, as well as for solving engineering applications in target detection and tracking. Understanding how visual systems work can have a range of outcomes, such as in the development of neural prosthetics and improvements in robot vision.

"A project is now underway at the University of Adelaide to translate much of the research we've conducted into a robot, to see if it can emulate the dragonfly's vision and movement. This project is well underway and once complete, watching our autonomous dragonfly robot will be very exciting," he adds.
JANUARY 2013 FLIR INFRA RED VISION
Infrared machine vision - no need for visible light, FLIR thermal machine vision brings many benefits but perhaps the most significant is its ability to do the job without the need for additional lighting.
The result is a simple and efficient system whose reliability exceeds that of traditional vision systems. It also provides greater intelligence in the automated environment, such as confirming cure temperatures that may have a bearing on product quality.

The new, uncooled FLIR A65 typifies this capability and, in addition, factors in extremely small physical size and high image quality. It is the ideal choice for manufacturers seeking a discrete, high resolution vision system at an affordable price. Integration into existing production systems is quick and easy thanks to a range of in-built connectivity options.

This top of the range FLIR A series camera produces crisp thermal imaging from 640 x 512 pixels in the temperature range -40?C to +550?C. This image quality is particularly useful where small differences of thermal contrast need to be detected; its rated sensitivity is <50mK.

In common with all FLIR automation cameras, the FLIR A65 is able to provide the same performance through steam, smoke and in complete darkness. Multiple FLIR A65 cameras can be synchronised whereby one is configured as the master and additional units as slaves. This model also offers the choice of a 13mm or 25mm fixed focus lens.

The FLIR A65 is GigE Vision compatible. This is the camera interface standard, developed using the Gigabit Ethernet communication protocol to allow fast image transfer using low cost standard cables over long distances.

GeniCam support is also provided, a generic programming interface for quick and easy set up. Importantly, this protocol allows the FLIR A65 to use third party software such as IMAQ Vision and Halcon.

The standard FLIR Tools software that is supplied with the camera enables thermal images to be viewed and analysed and includes functions such as time versus temperature plots.

Users that require greater functionality and the ability to record images can choose FLIR Tools+.
Flir Systems
2 Kings Hill
West Malling
Kent
ME19 4AQ
United Kingdom
Telephone : 01732 220011
Fax : 01732 220014
Email : sales@flir.uk.com
Web : www.flir.com/thg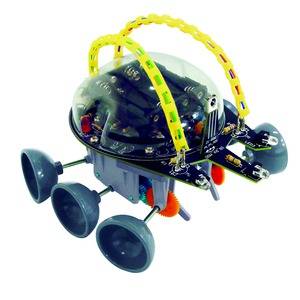 An inexpensive educational robot toy kit from Maplins Electronics that uses optical recognition (infra red) sensors and a microchip to calculate how to avoid objects
LINKS
http://www.maplin.co.uk/
http://www.dpaonthenet.net/article/55506/Infrared-machine-vision-no-need-for-visible-light.aspx
http://www.dpaonthenet.net/article/55396/Vision-sensor-is-set-to-shake-up-the-inspection-market.aspx
Dragonfly sight may advance artificial vision systems
http://www.dpaonthenet.net/article/60347/Omron-launches-fast-compact-vision-system.aspx
The SNAV platform, under development via the Bluefish program, is a robotic ocean workhorse and the largest solar vessel design in the world. Based on a stable SWASH hull this design is the prototype for fast zero carbon ocean transport of the future. The robot ship uses no diesel fuel to monitor the oceans autonomously (COLREGS compliant) at relatively high speed 24/7 and 365 days a year - only possible with the revolutionary energy harvesting system. This vessel pays for itself in fuel saved every ten years.