The Open Hand Project aims to make advanced prosthetic hands more accessible to amputees. The Dextrus hand is the realization of this goal, it's a low-cost robotic hand that offers much of the functionality of a human hand. Ultimately, these hands will be sold for under $1000 (£630).

The Open Hand Project is open-source, which means all of the plans to make a robotic hand will be published online with no patents, anyone has the right to make their own and even sell it themselves. You're funding the full development of the hand with the Open Hand Project, after that companies will be able to use the designs and sell the hands all over the world. This really helps get these devices out to developing countries and places where import taxes might otherwise increase the cost of distribution.
The Dextrus hand is for anyone who wants an advanced robotic hand. This could be an amputee who wants a little more than a metal hook, a researcher who's looking into control systems for telepresence robots or perhaps a hobbyist who is making a humanoid robot.

Chef Liam Corbett lost his hand to meningitis two years ago and is working with the project to test the Dextrus hand. He had great things to say about the latest prototype.

HOW DOES IT WORK

The Dextrus hand works much like a human hand. It uses electric motors instead of muscles and steel cables instead of tendons. 3D printed plastic parts work like bones and a rubber coating acts as the skin. All of these parts are controlled by electronics to give it a natural movement that can handle all sorts of different objects.

The hand can be connected to an existing prosthesis using a standard connector to give an amputee another option. It uses stick-on electrodes to read signals from their remaining muscles, which can control the hand, telling it to open or close.

The fingers are individually powered and each one can sense when an object is impeding its movement. This gives it the ability to grasp objects gently and means the fingers can really wrap around unusual shapes to grip them firmly.

WORK TO DATE

At the moment a full working prototype of the dextrus hand has been built. The core electronics have been bread-boarded and work, and the software has been prototyped on a PC. Everything works but it's not yet as mobile or as polished as it will become.


WORK TO BE DONE

The next thing to do will be to design and prototype the rest of the electronics and build everything onto printed circuit boards. The design of the hand needs to be refined and tested to make sure that it's robust and functional as well as aesthetically pleasing. National Instruments have generously provided test equipment to help with this process. National Instruments are the industry leaders in test and measurement, you can check out some of the great applications they've worked with here and here.
After all of the designing and testing has been complete, the rewards will be sent and all of the designs and code will be uploaded to the internet for anyone to use and build on.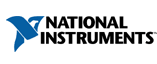 SPONSORSHIP

Sponsorship could be a game changer for company brand awareness. The Open Hand Project is going to have broad reaching, international media exposure. It will help to accelerate the field of prosthetics and news like that spreads fast. There have already been articles published in at least 8 different languages across the globe, with the most exposure coming in the UK and the USA.
Sponsors will gain particular traction in the fields of 3D Printing, Prosthetics, Biomedical Engineering, Mechanical Engineering, Electronic Engineering, Health, Technology, Robotics, Bionics and Science.
Open Hand Youtube Video
LINKS
https://decibel.ni.com/content/groups/sweet-apps/blog/2013/09/23/give-these-engineers-a-robotic-hand?
http://www.indiegogo.com/projects/the-open-hand-project-a-low-cost-robotic-hand
http://letsmakerobots.com/node/38270